No single coffee can satisfy every taste. Your perfect brew is unique to you.
That's why Miele coffee machines are built with meticulous craftsmanship with one goal in mind: to cater to your taste cup after cup.
Because perfect is personal.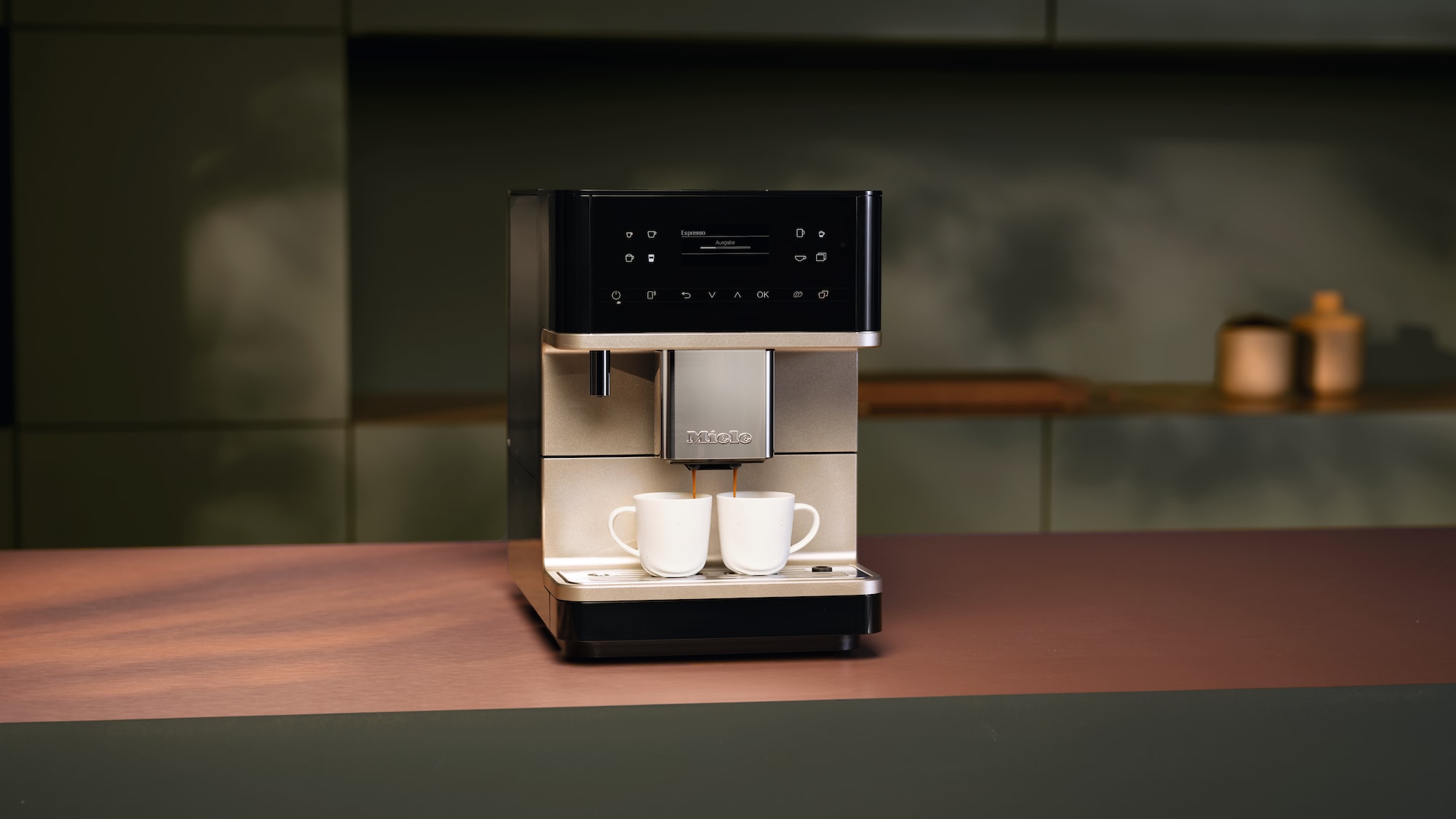 CM 6360 MilkPerfection Coffee Machine
Miele CM 6360 MilkPerfection Coffee Machine is perfect for those who love coffee - especially specialty coffee drinks. The innovative double steaming feature creates smooth and light milk froth for a delicious finishing touch on your favorite drinks. Available in three different colors.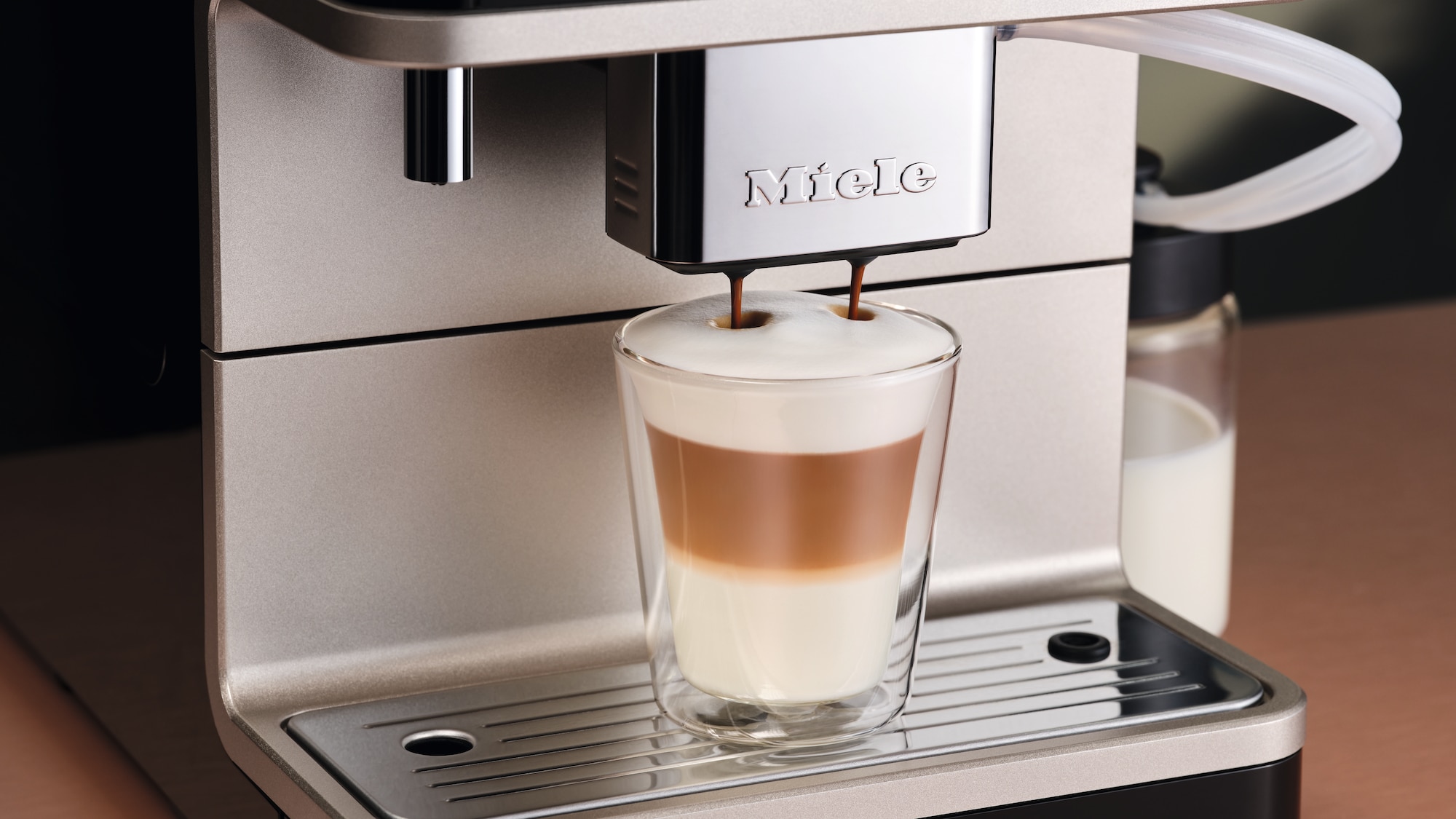 Coffee made precisely for your taste
Only Miele has the precision to serve your personal taste of perfection in every cup. We put you in control of creating your own premium-quality coffee experience. Discover innovative features, like CoffeeSelect*, to choose the right bean for different specialty coffees. OneTouch for Two allows you to brew two drinks at once.
*Depending on model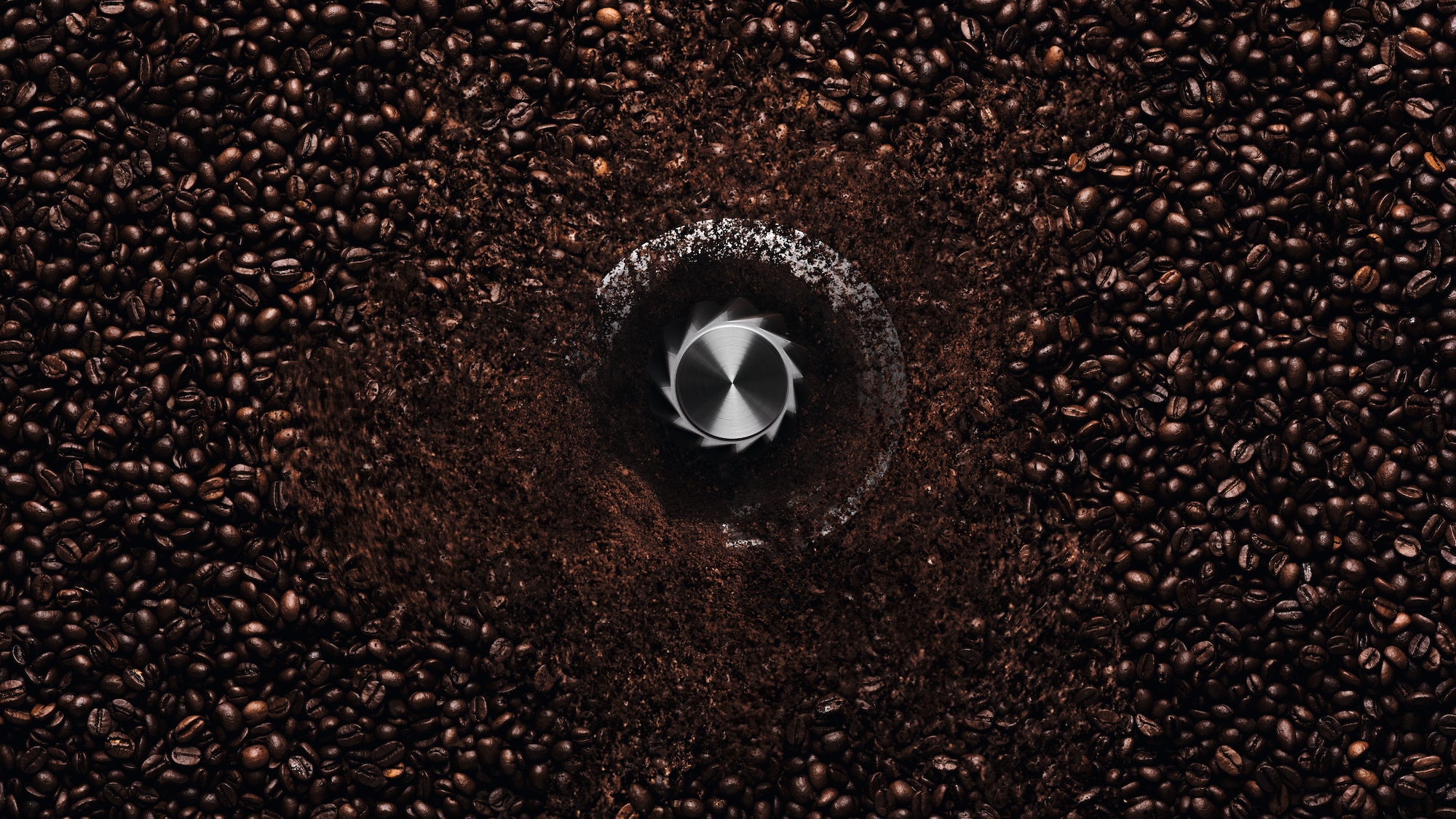 Barista quality coffee at home
Prepare your own perfect coffee at the touch of a button. Miele automatic coffee machines feature our unique AromaticSystem to grind fresh every time, filling your cup and your home with enticing coffee aromas. With 50% less grinding noise*, our design ensures peaceful morning moments.
*Compared to previous models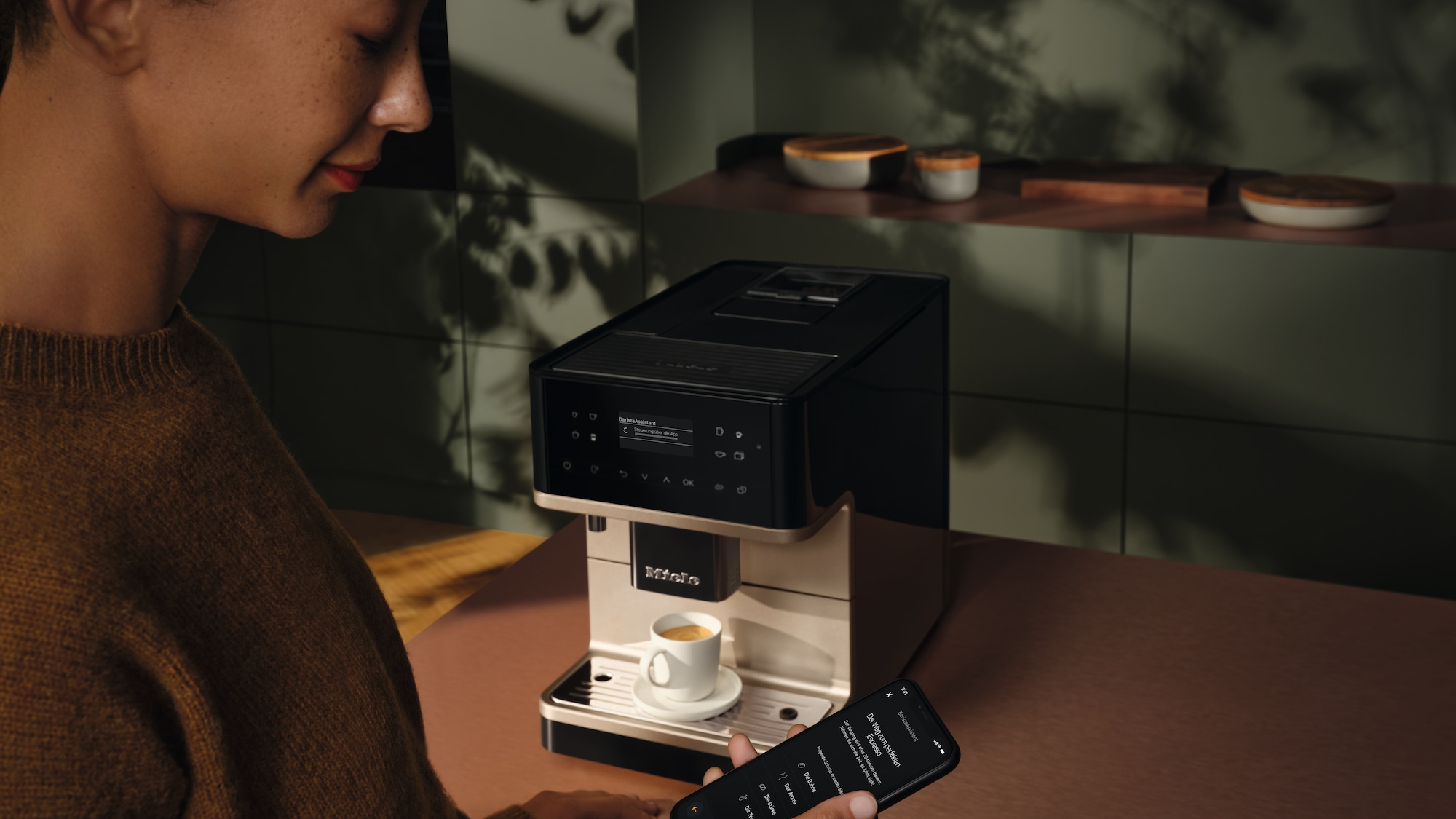 Effortless enjoyment
Our Miele coffee machines make every moment of the day one of pure enjoyment. User Profiles offer everyone their own perfect brew for all coffee types. And WiFi@Connect means your morning brew can be ready and waiting when you step into the kitchen. Maintenance is effortless, too. ComfortClean makes sure every cup is perfectly pure.
*Depending on model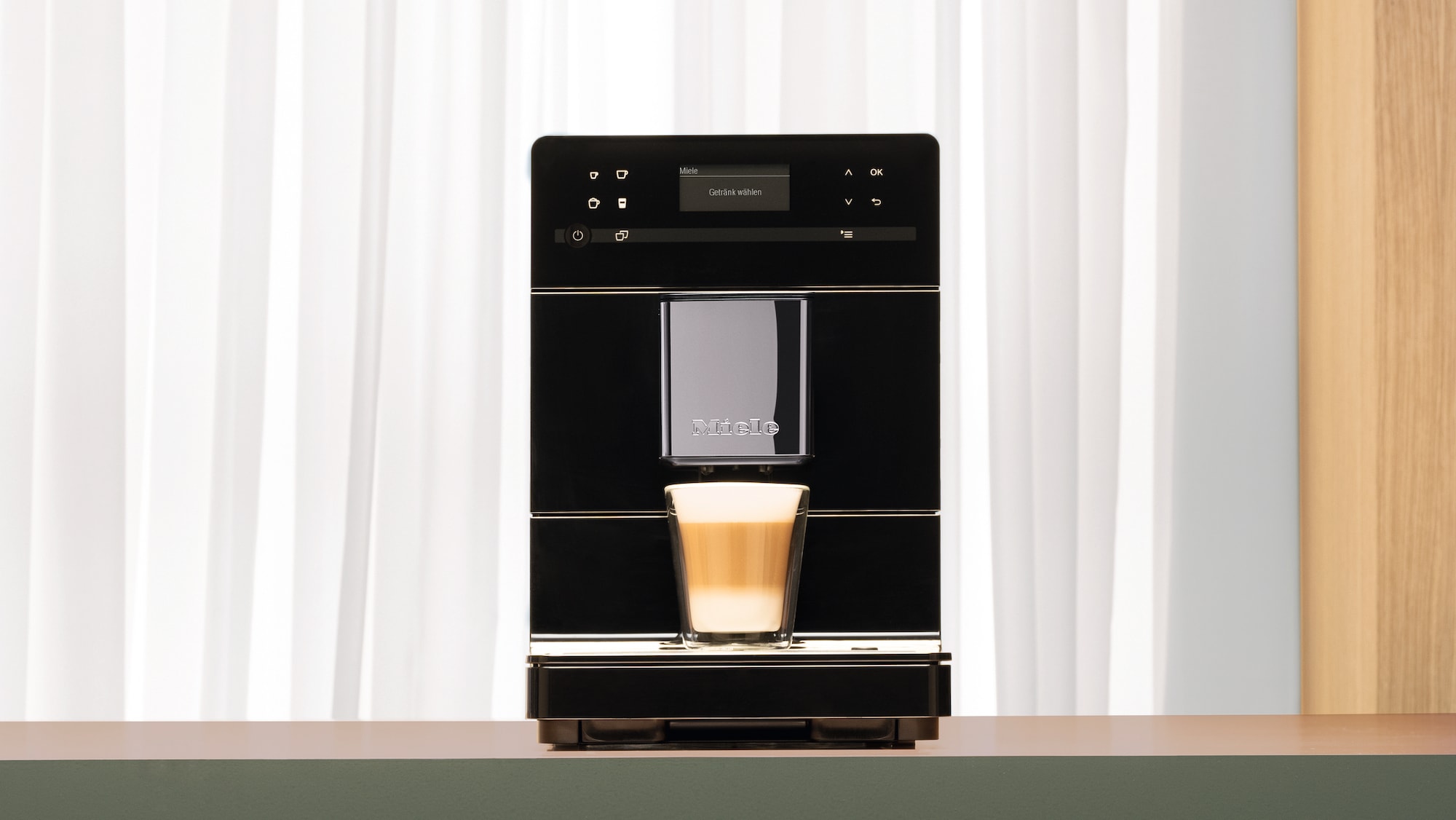 Miele CM5 Silence
Enjoy a peaceful morning coffee while the rest of the family is still dreaming about it. Our CM5 Series home coffee machines feature grinding noise reduced by 50%, compared to previous models, to grind coffee beans and brew in quiet calm.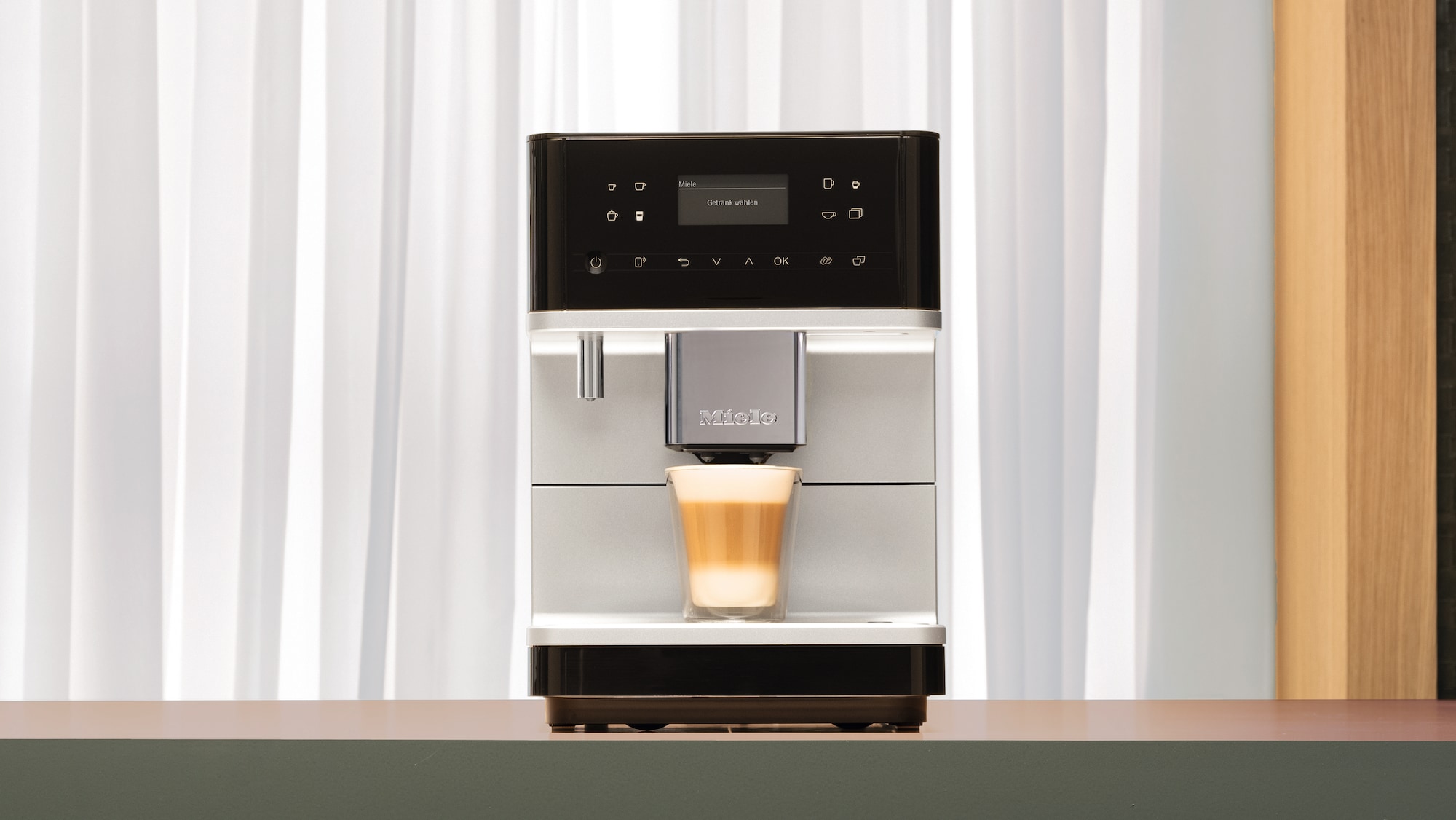 Miele CM6 MilkPerfection
Silky smooth milk froth is the perfect finishing touch for your favorite specialty coffees from latte macchiato to flat white. Our CM6 Series coffee machines use innovative double steaming for hotter milk with a lighter, finer texture.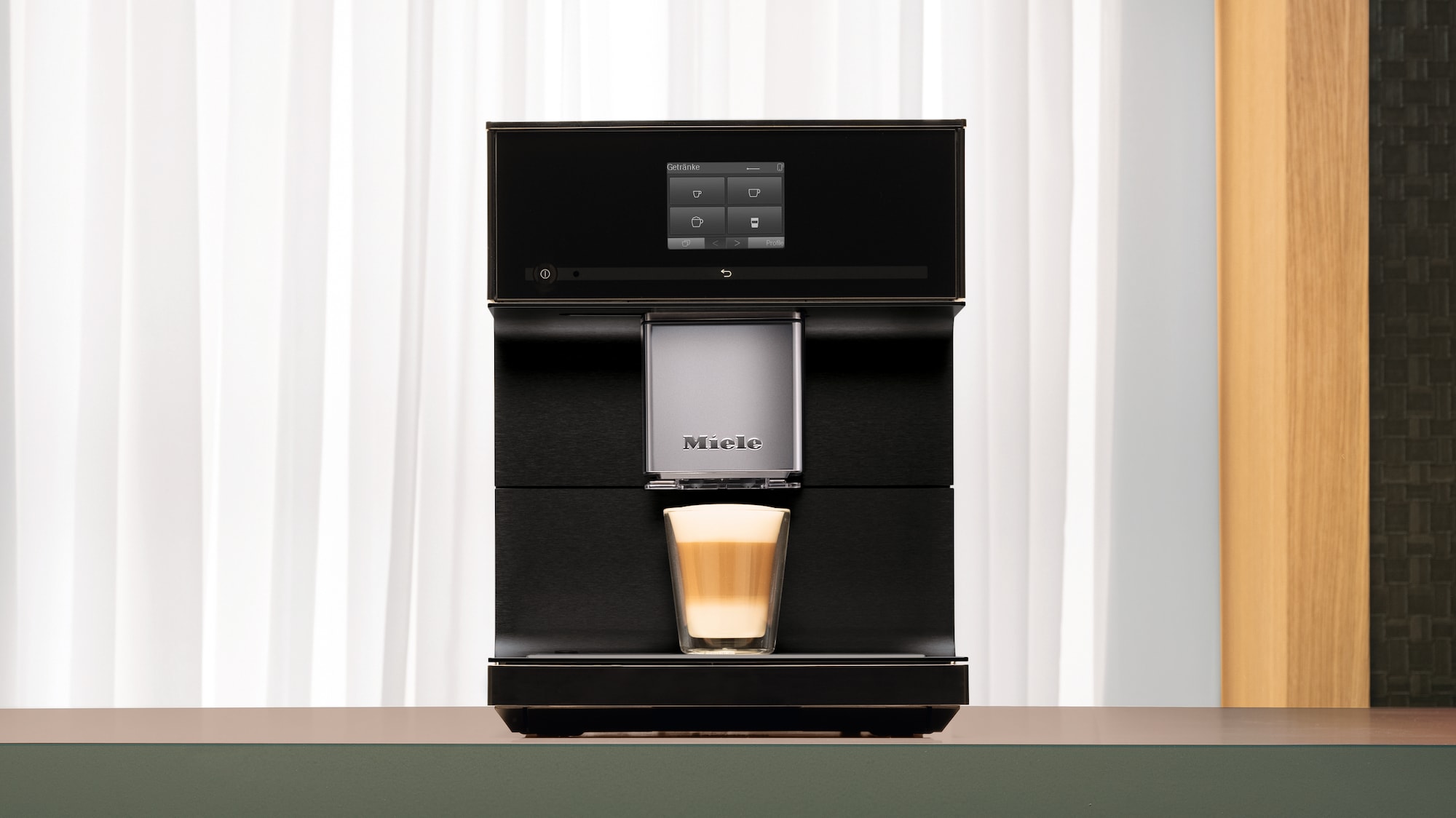 Miele CM7 CoffeeSelect
Our CM7 Series coffee machines are designed for connoisseurs with a passion for perfection. Three bean containers let you choose the perfect bean for all coffee types, CupSensor adjusts the spout automatically, and AutoDescale keeps it all flowing smoothly.
All you need for personal perfection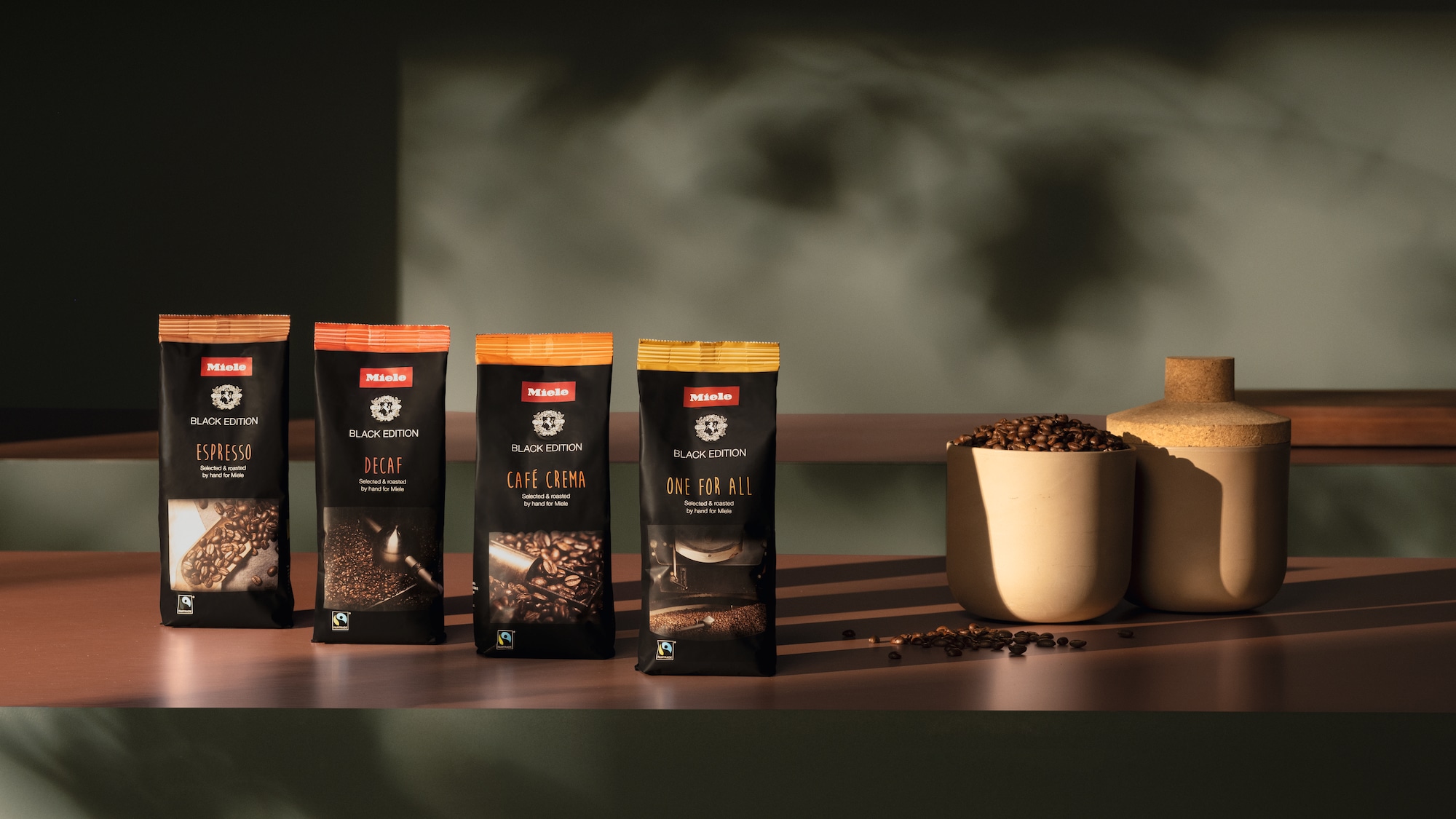 The perfect beans for your machine
Our exclusive Miele Black Edition coffee blends are specially selected and roasted for ideal flavor and aroma in our machines. Fairtrade and certified organic.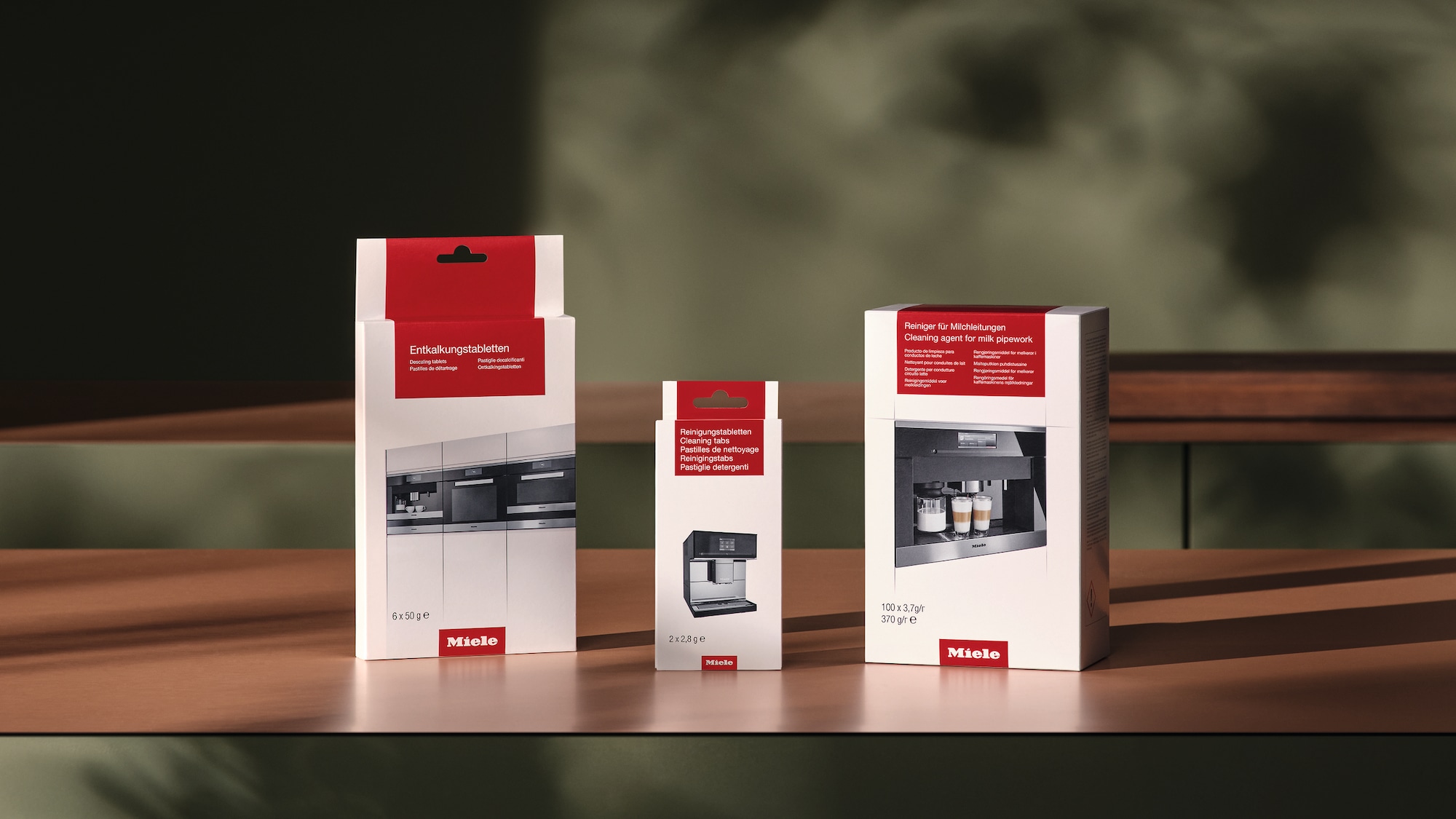 Long-lasting performance
Keep your Miele coffee machine in perfect working order for years to come. Miele Cleaning Products provide the best results with formulas specially designed for your coffee machine.