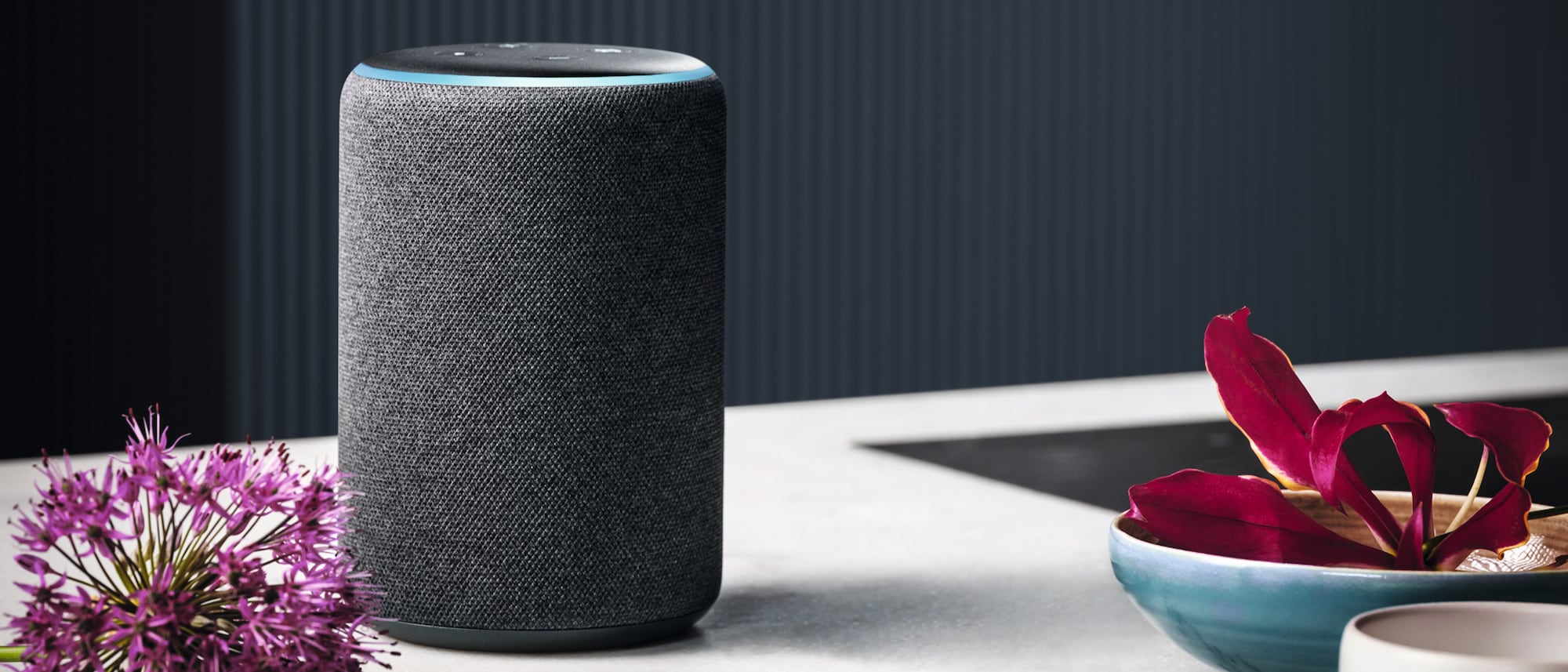 Voice assistance with Amazon Alexa*
Simple operation via voice control
Thanks to the Amazon Alexa voice assistance, you can conveniently operate your networked Miele domestic appliances using voice control. You can start a program, adjust settings and call up status reports conveniently via voice control. You can also access a wide range of different services. Activate the required Miele Skill to start voice control. Best of all, your hands are kept free – for more convenience, hygiene and flexibility.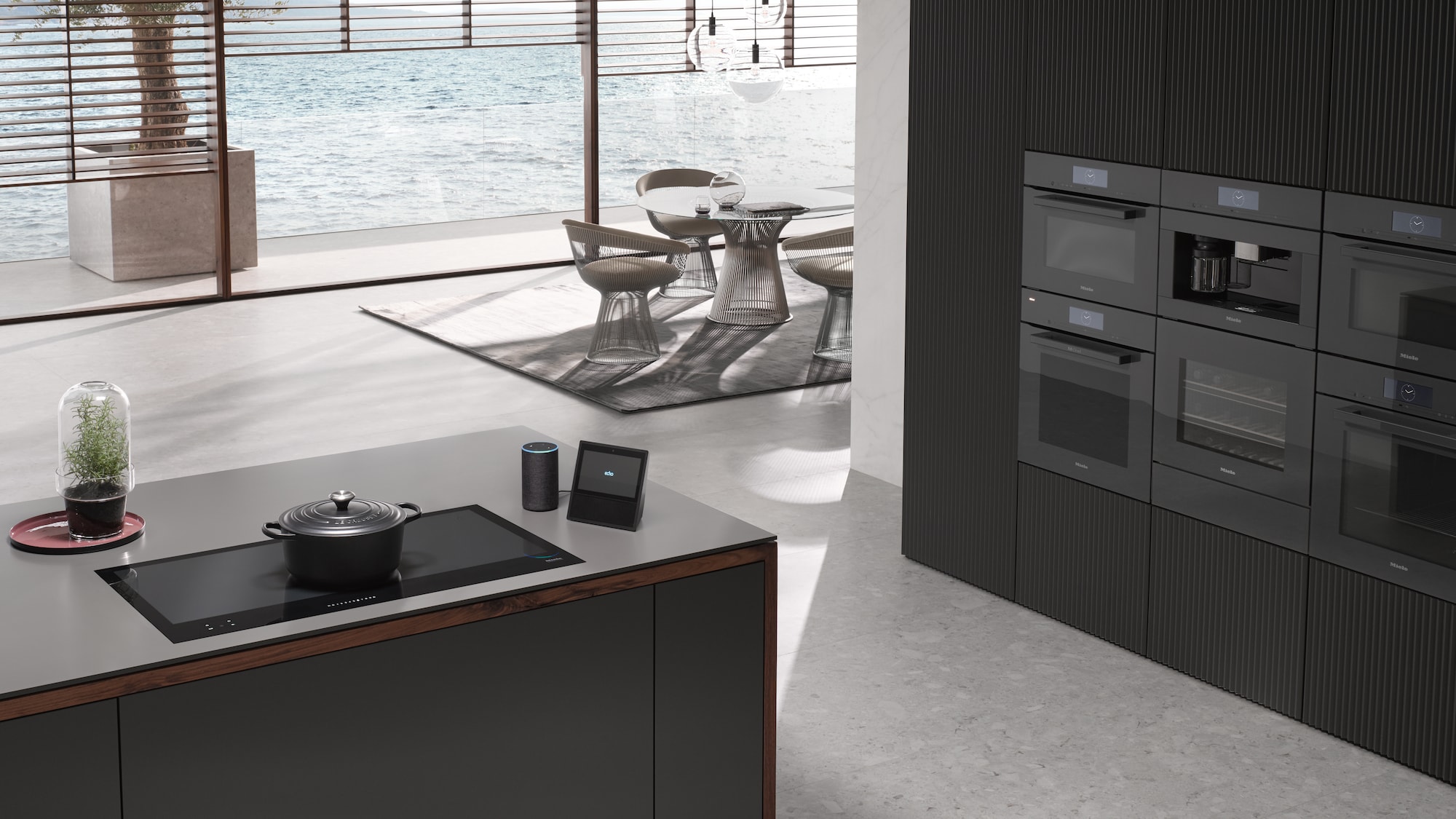 Voice assistance for cooking
Smart cooking assistance
As you don't always have your hands free when cooking, the Miele voice assistance provides smart support in the kitchen. You can easily open the oven using voice commands and put your food in immediately. Via a camera inside your oven you can conveniently watch the cooking progress using Echo Show or via Fire TV directly on your television. It will also show you the recipe of the week so that you will regularly receive new cooking inspiration.
Examples from the area of cooking
"Alexa, cooker hood fan level two."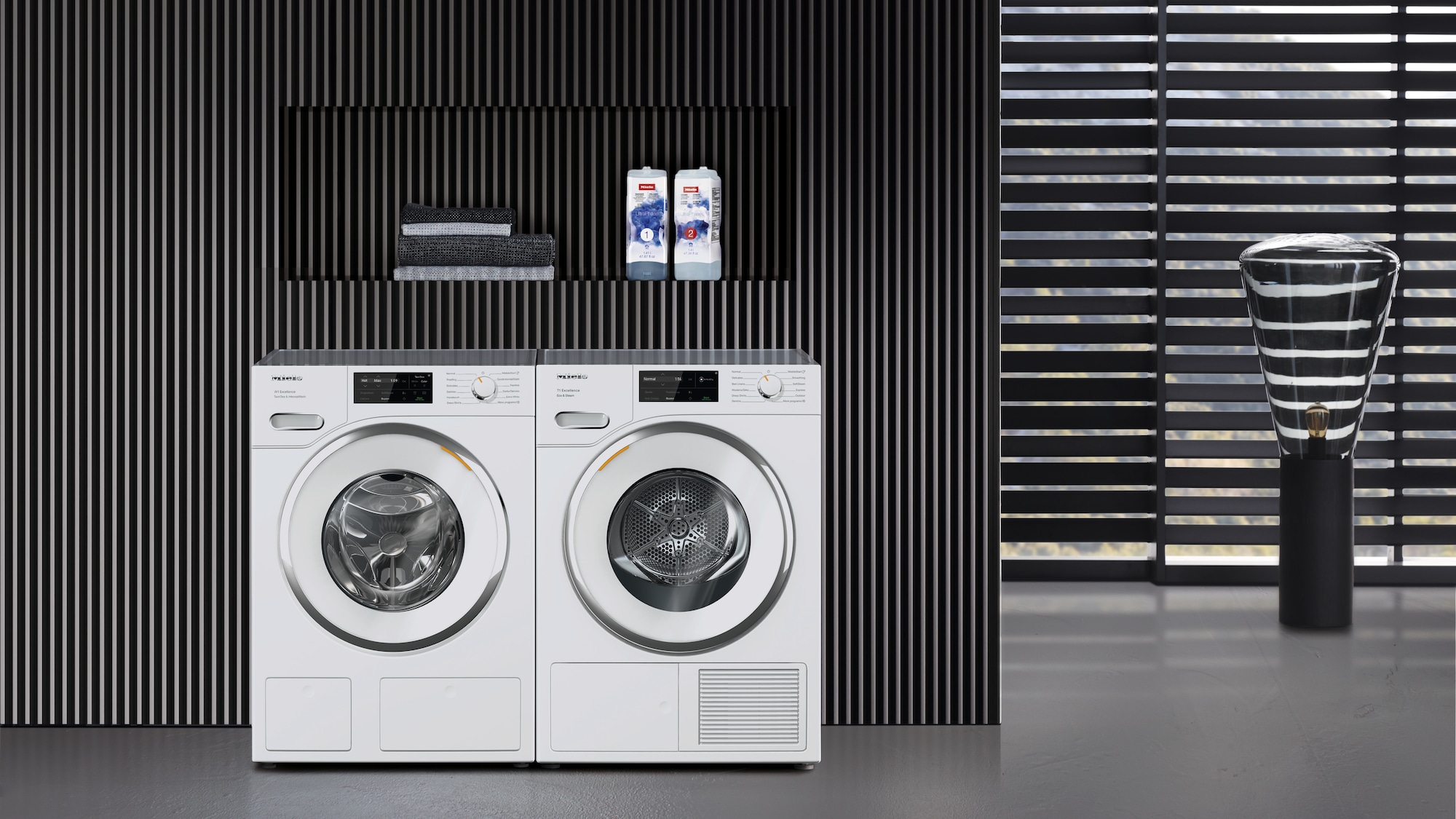 Voice assistance for laundry
Your smart laundry expert
Thanks to the Miele Skill, your voice assistance offers professional support to assist in taking care of your laundry. Use the reminder function when the wash program has ended. This ensures that the laundry smells wonderfully fresh when taking it out of the machine. Do you need help to remove stubborn soiling such as grass or fruit stains? Then simply ask Alexa – the Miele Skill knows and provides the right tips.
Examples from the area of laundry care
"Alexa, ask Miele to remind me when the washing machine is finished."
"Alexa, ask Miele to wash my laundry with the Cottons program."
"Alexa, ask Miele how I remove grass stains."
"Alexa, ask Miele if I can still add laundry."
"Alexa, ask Miele how long until the washing machine is finished."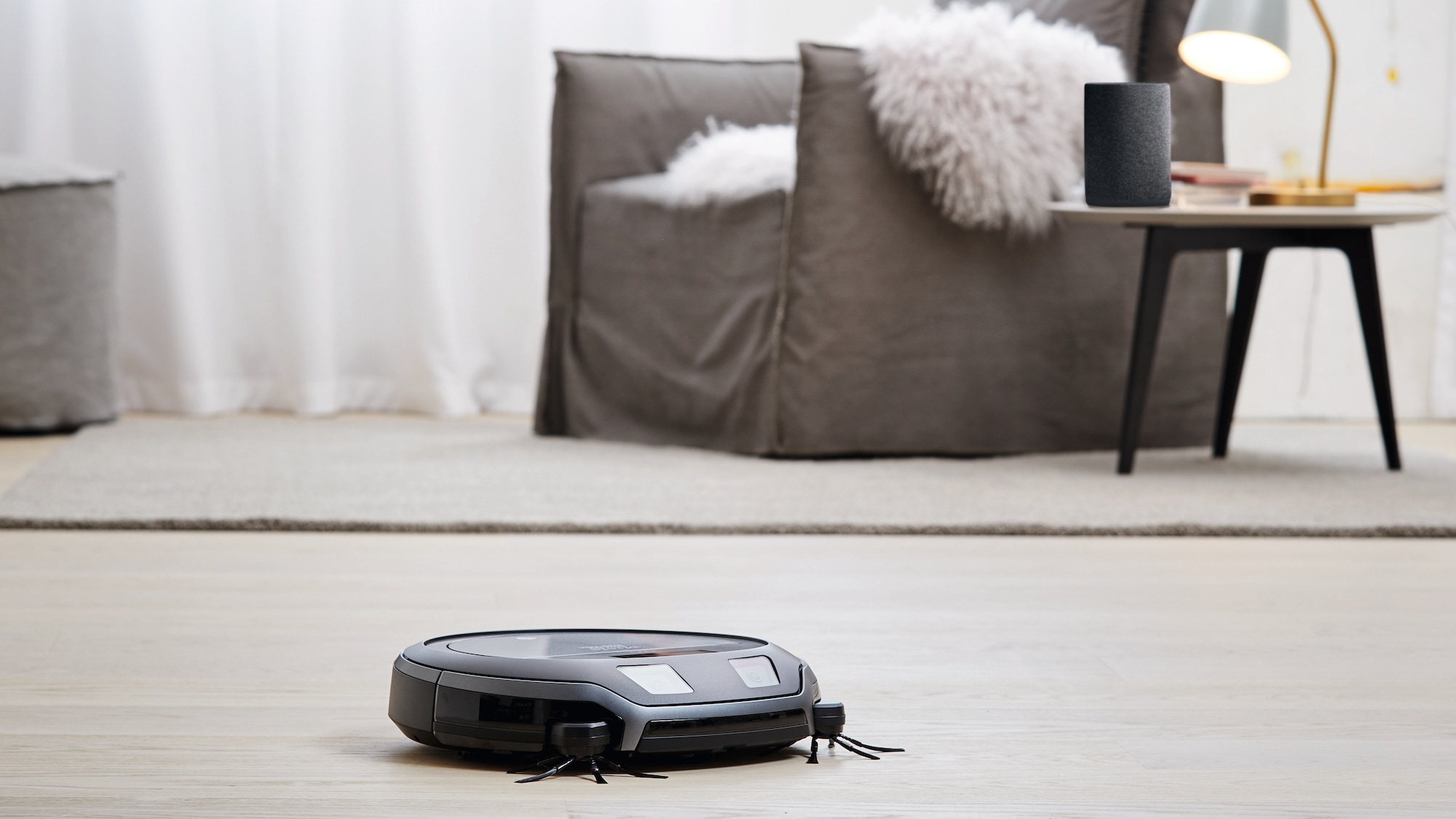 Voice assistance for vacuums
A robot vacuum cleaner that obeys your commands
Robot vacuum cleaners from Miele are time-saving helpers in everyday life. Thanks to voice control they are even more convenient to use. Just name the room you want cleaned and it sets off. Bread roll crumbs are removed in no time at all. When you are playing with your children, you can simply pause it on demand – and quickly start again as soon as you leave the house. This enables you to perfectly integrate the robot vacuum cleaner into your daily routine.
Examples from the area of vacuum cleaners
"Alexa, begin cleaning."
"Alexa, turn on the vacuum on turbo."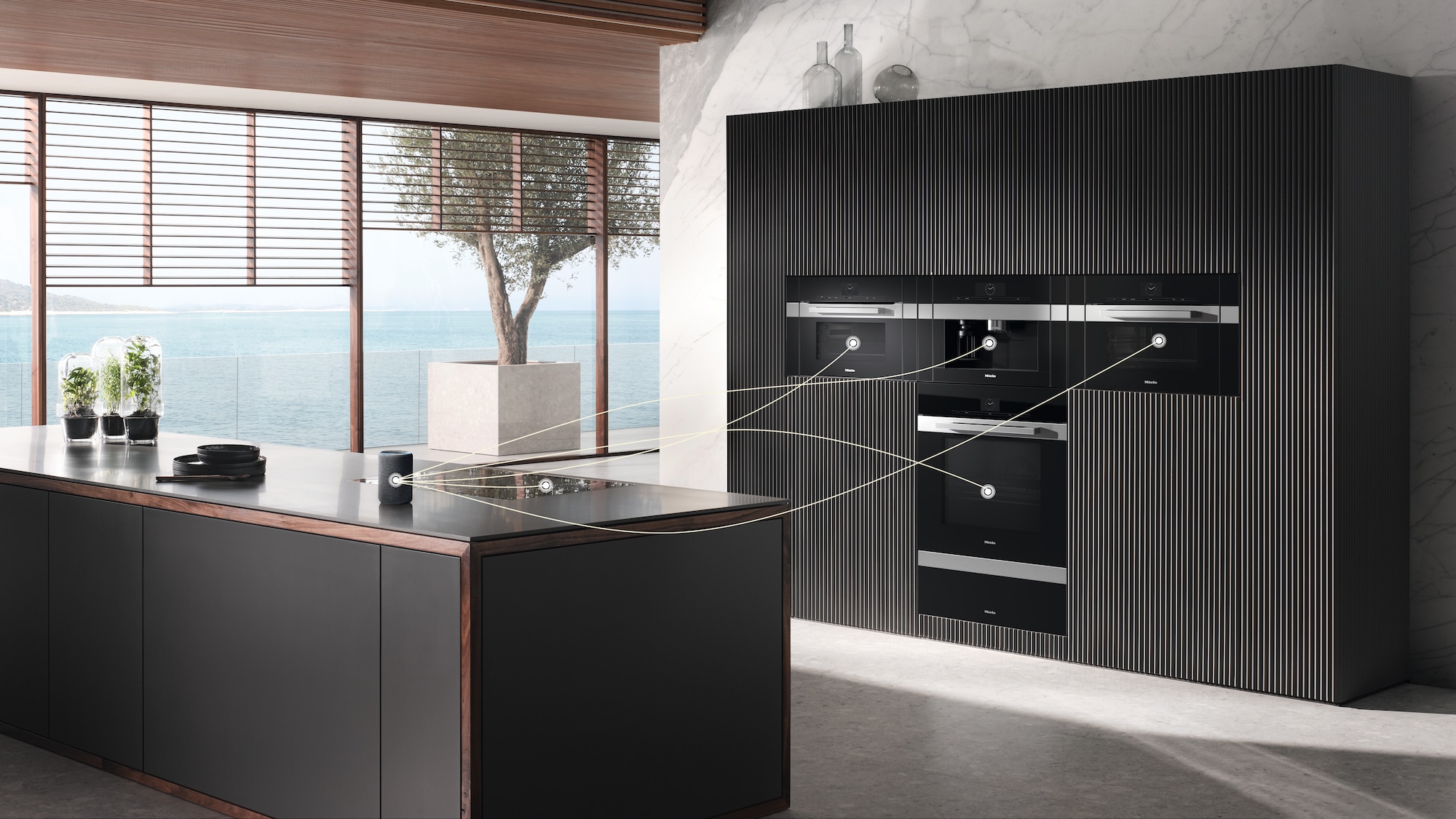 Voice assistance for service
Help with service inquiries
Do you have any questions and would you like to contact Miele's Customer Service Department quickly and easily? No problem – the Miele skill makes it easy for you to ask for contact details such as the e-mail address or telephone number. This is an example of how the voice assistance can make your everyday life easier.
More examples
"Alexa, turn on super cooling on the fridge."
"Alexa, cooktop lighting on on hood."
*The voice assistance uses the Amazon Alexa service and is based on its availability. The range of functions can vary depending on the country.
This might be of interest too