Miele cleaning products
With Miele cleaning products, you will achieve the best results – simply and reliably. These products are developed and tested in Miele's own in-house laboratories together with selected quality suppliers. All formulations are perfectly geared to Miele appliances.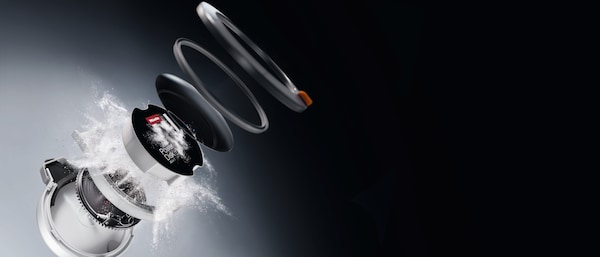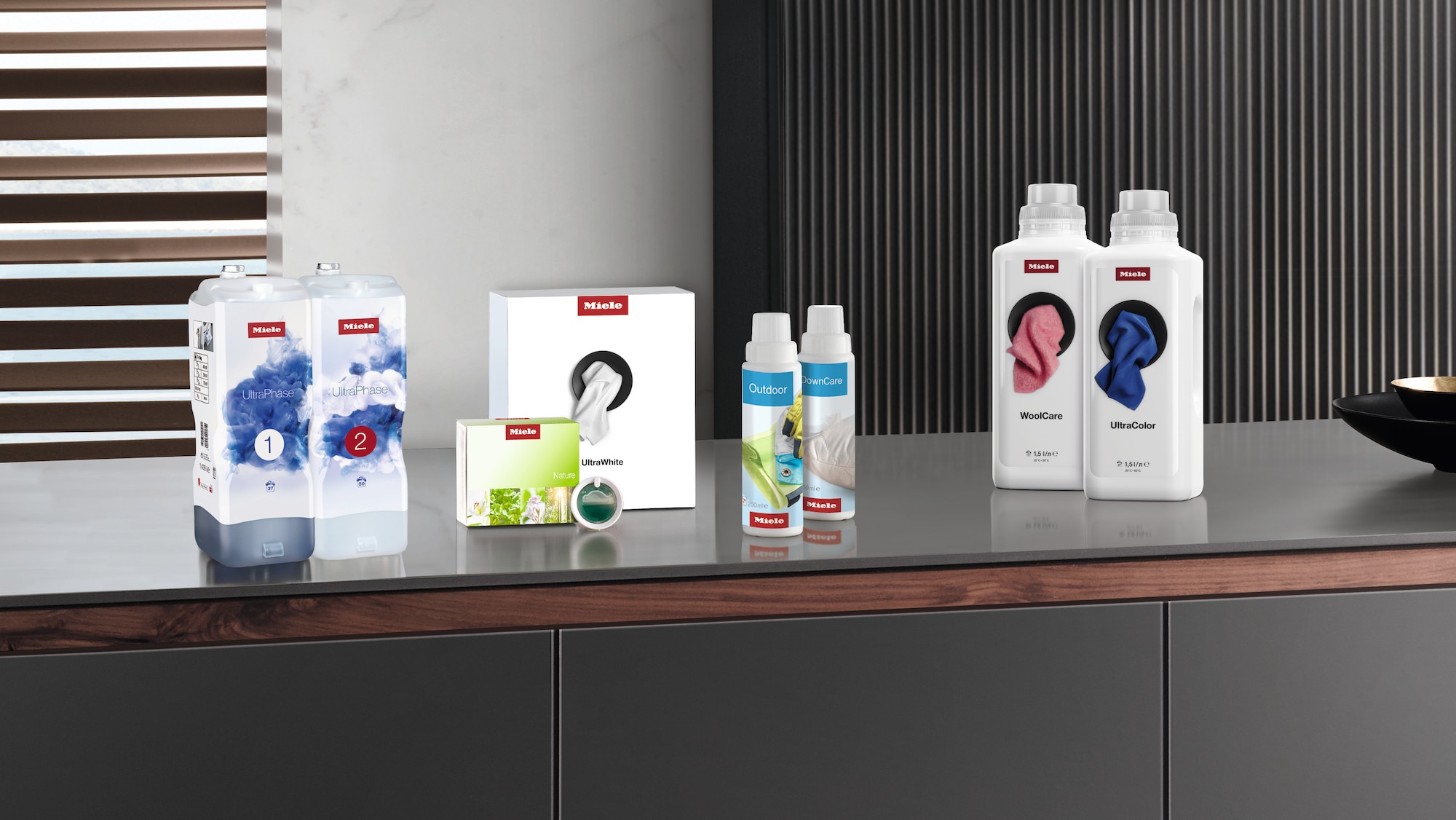 Simply perfect laundry care. With Miele.
To achieve optimum results all the time, it is important to use the right detergents. Not all off-the-shelf products deliver the same results in all washing machines. This is why there are Miele Detergents specifically for Miele Washing Machines.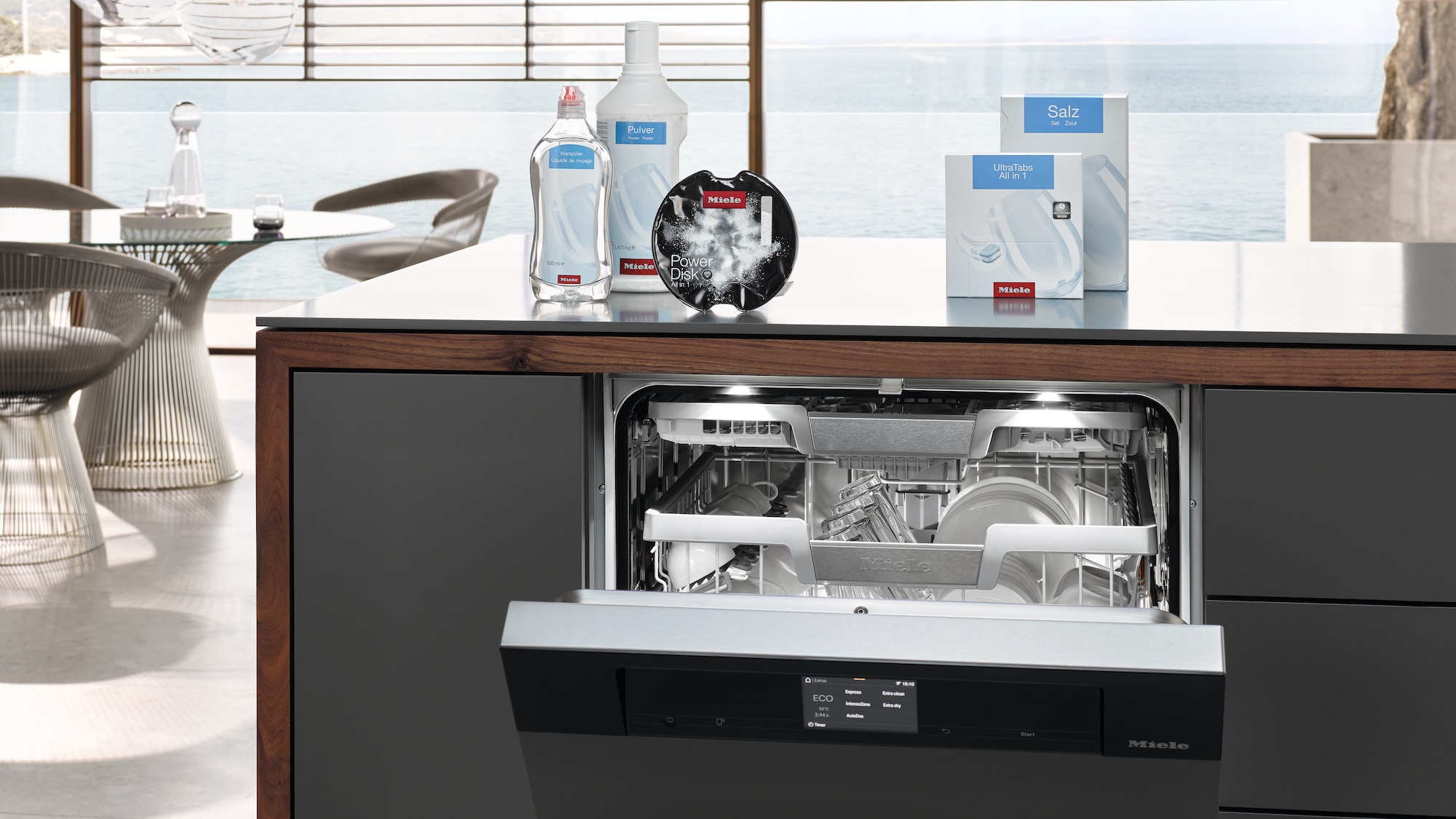 Simply perfect dishwashing. With Miele.
These days dishwashing programs vary significantly from manufacturer to manufacturer. That is why not all off-the-shelf detergents deliver the same results on all dishwashers. This is why these are available specifically for Miele Dishwashers.
Feel-good freshness after tumble drying
With your Miele Tumble Dryer, you can now enjoy the convenience of a long-lasting and well-balanced fragrance. Miele's Fragrance Flacons add your personal favorite scent to your laundry during the drying process.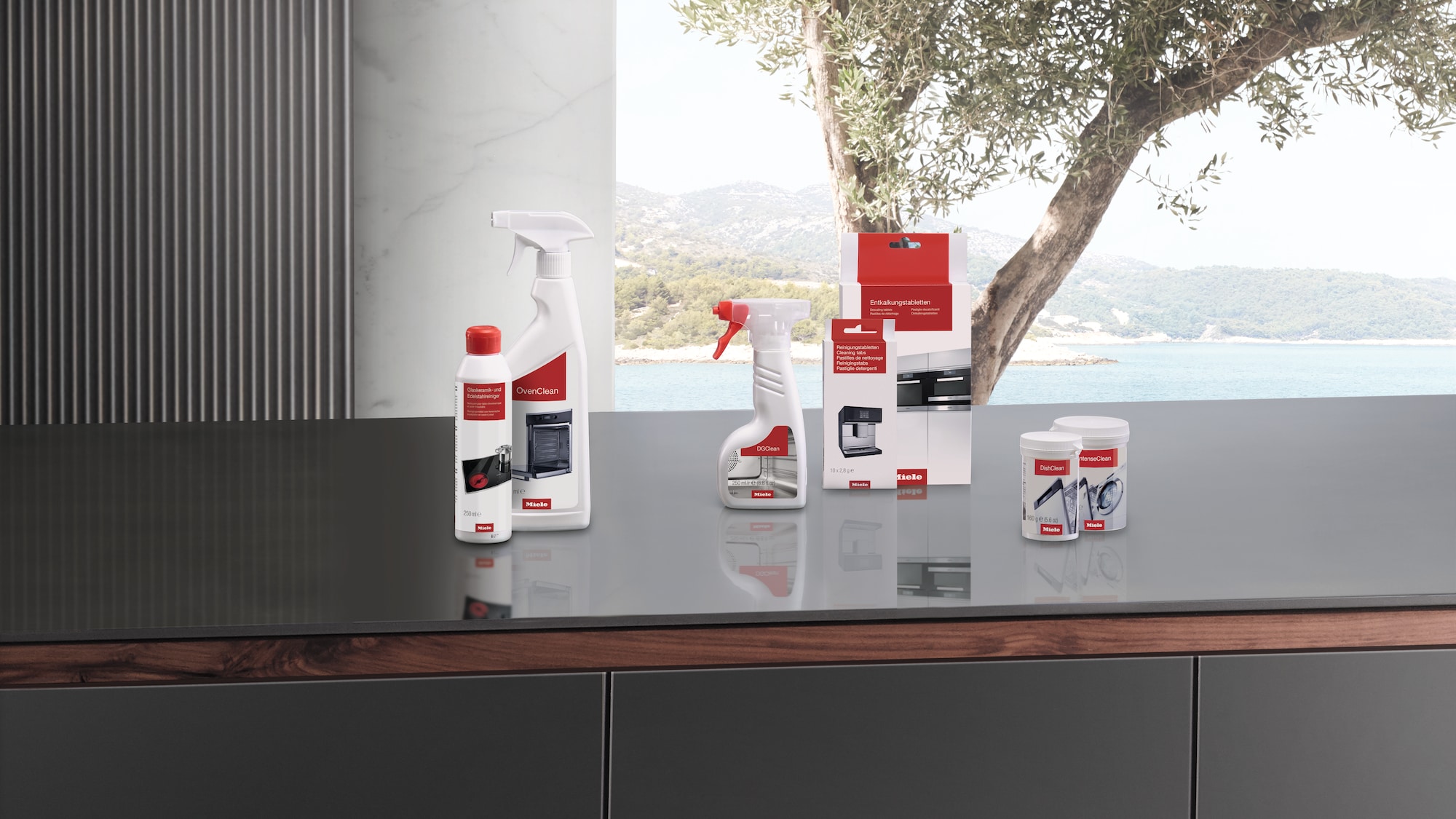 Top care for many years of reliable service.
Top-class quality, outstanding functionality, and timeless design are what set Miele household appliances apart. By using Miele care products, you will ensure that your valuable Miele appliances do not suffer damage and stay looking new for longer.
UltraPhase - Designed to achieve the best cleaning results
Miele has revolutionized laundry care: No other liquid detergent system washes whites as well as colors as thoroughly as the 2-phase system from Miele.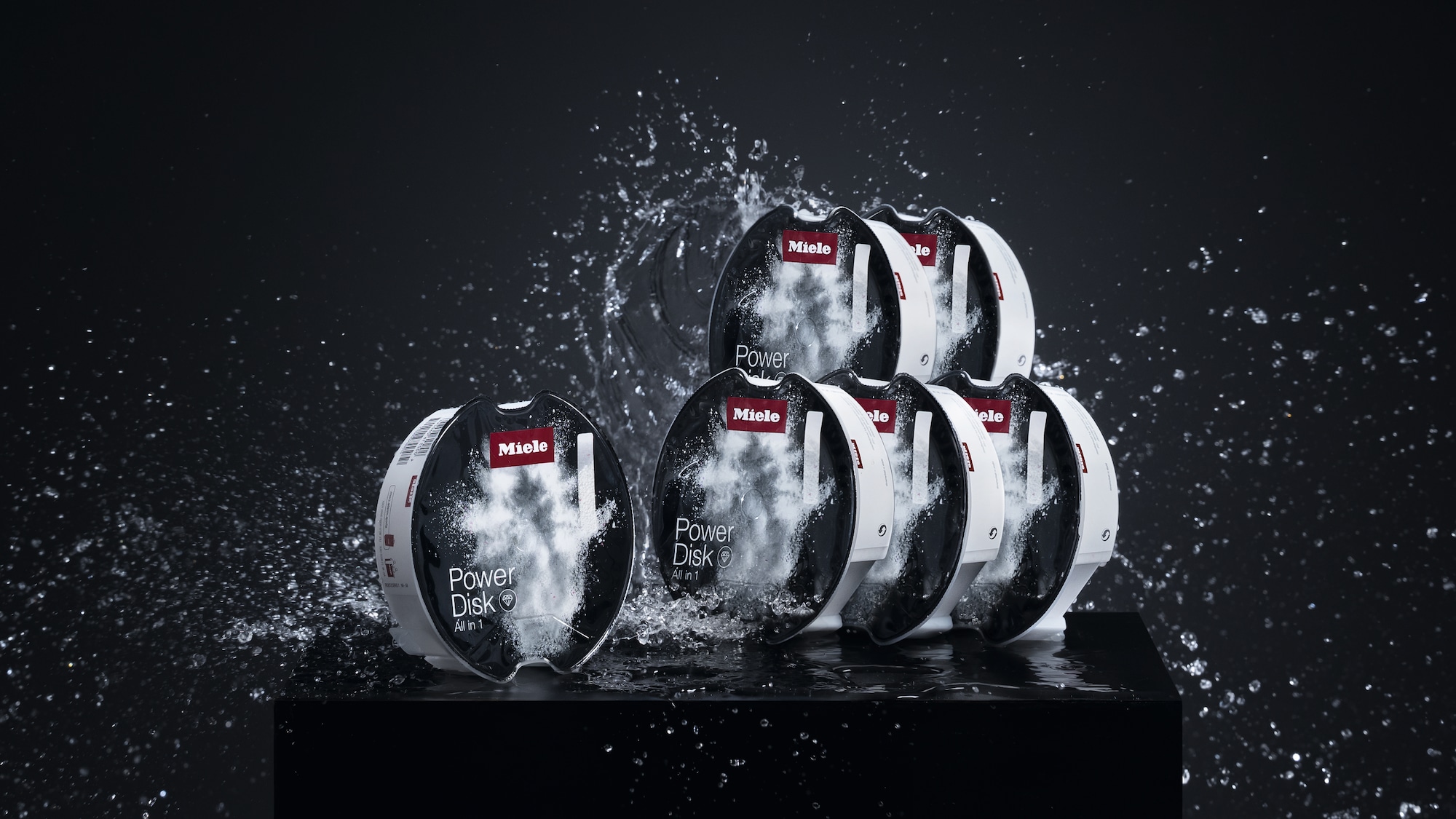 PowerDisk - A highly effective automatic dishwasher detergent
By automatically dispensing the right amount of detergent at just the right time, PowerDisk ensures you unlock the true potential of your Miele AutoDos dishwasher. Once placed, it does the work for you, leaving you to simply enjoy an extremely effective and eco-friendly dishwashing experience.