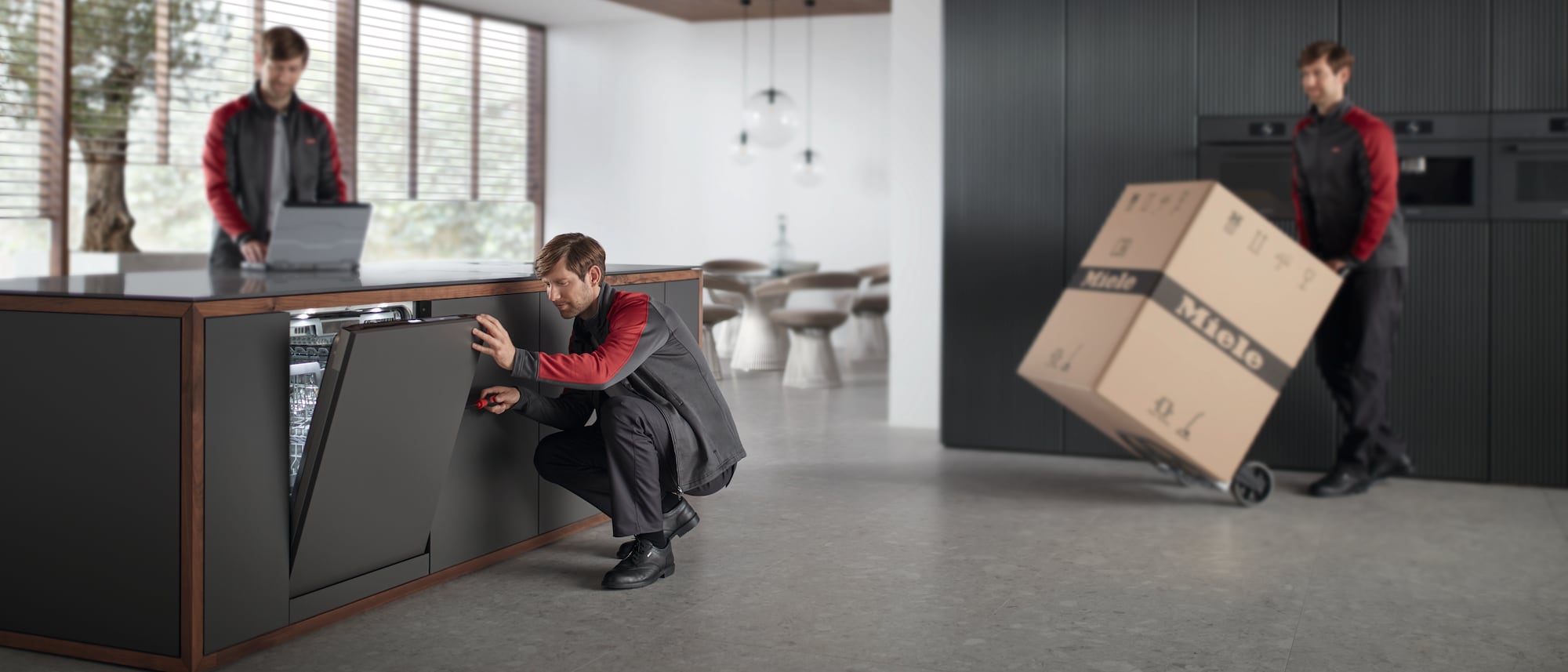 Delivery and installation service
Throughout the United States, Miele partners with local dealers to assist you with the selection, delivery, and installation of your new Miele appliance(s). If a local dealer is unable to provide installation, you can search for an authorized installer near you.
When convenience can be relied upon
Experience perfection right from the start. To make it as easy and convenient as possible for you to get started with your new Miele household appliances, we can deliver them directly to your home on request. Your Miele expert will install the appliance in your home and give you valuable tips and suggestions on its use.
Take a look at our options and contact us directly to make an appointment.
Extend your Miele warranty now
For added peace of mind, you have the option of extending your Miele warranty to up to 5 years, including the 2-year Miele warranty.
Find a partner