PowerDisk automatic dishwasher detergent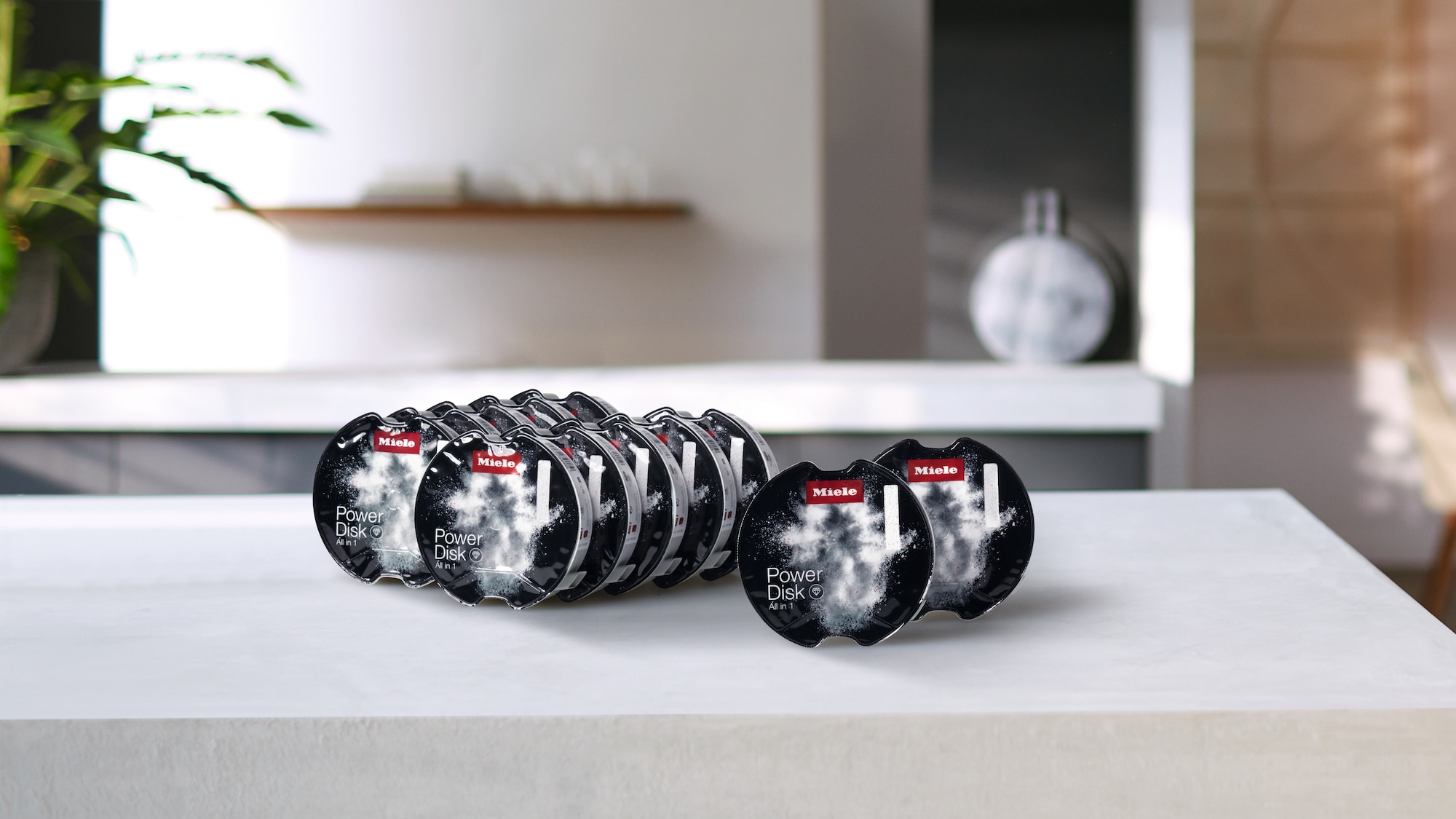 Mieleusa.com and Miele Experience Center Exclusive Promotion
Buy 10, Get 2 Free PowerDisk
Buy 10 PowerDisks and get 2 additional disks for free with the purchase of a 12-pack. PowerDisk detergents work exclusively in Miele Dishwashers with AutoDos. Discount is applied automatically at checkout.
Promotion valid September 11th - November 30th, 2023.
Buy 10 PowerDisk, Get 2 for Free
GS SETD12
PowerDisk All in 1, set of 12 discs
Dishwasher detergent for superior cleaning in dishwashers with AutoDos
We reserve the right to make technical changes; we assume no liability for the accuracy of the information provided.
So, what exactly is an automatic dishwasher detergent? And more importantly, how does it make your life easier?
By automatically dispensing the right amount of detergent at just the right time, PowerDisk ensures you unlock the true potential of your Miele AutoDos dishwasher. Once placed, it does the work for you, leaving you to simply enjoy an extremely effective and eco-friendly dishwashing experience.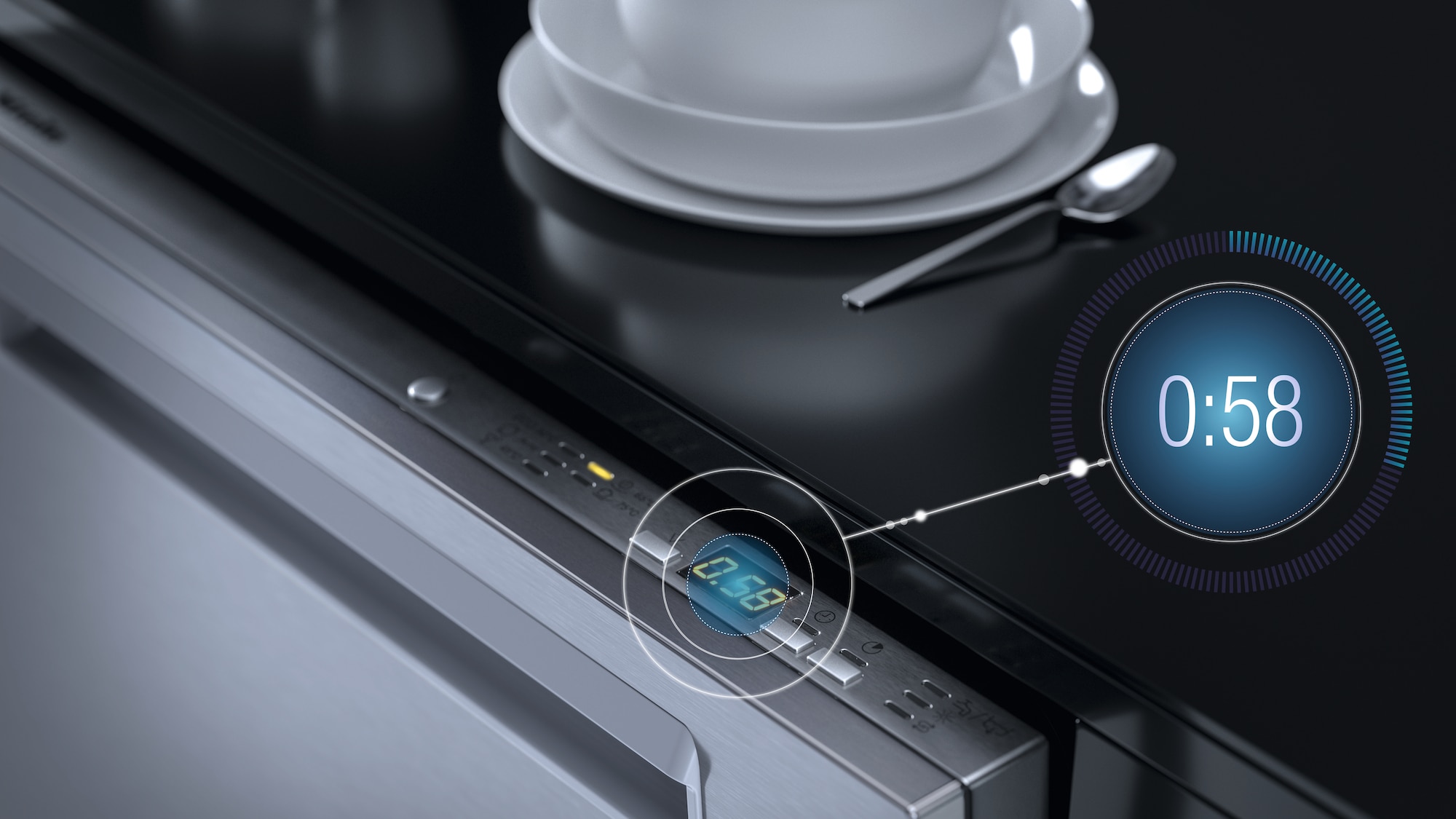 Eco efficiency
PowerDisk supports all programs, including QuickIntenseWash. Unlike dishwashing tabs, they are added at precisely the right time in the right amount. This makes your dishes sparkling clean while respecting the environment, by eliminating pre & post-rinse.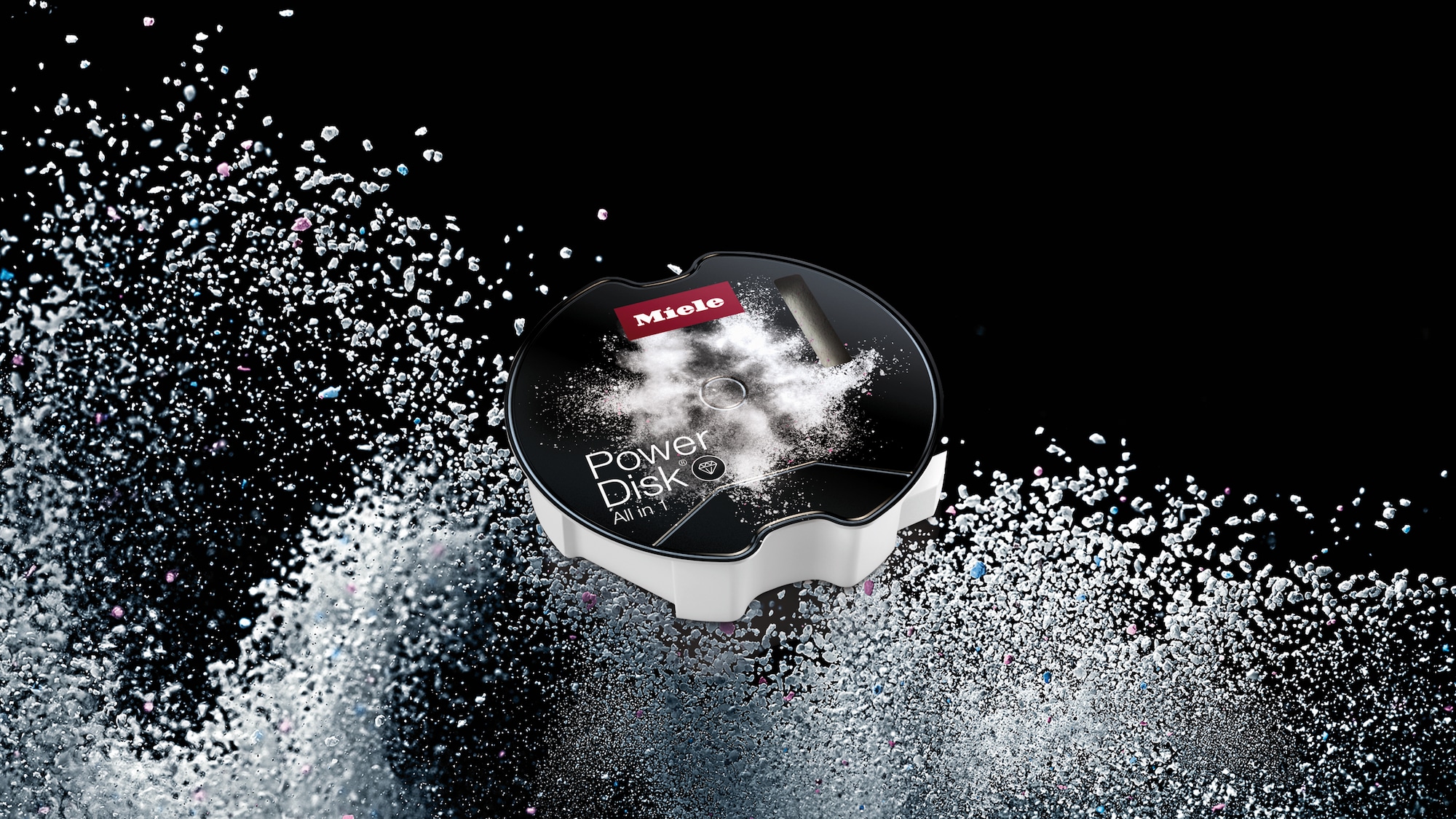 As clean as it looks
Thanks to the Active Oxygen technique, PowerDisk's powder-granulate not only makes your dishes look sparkling clean, it also purifies and disinfects, eliminating germs and bacteria from stuck-on food residues for a truly hygienic result.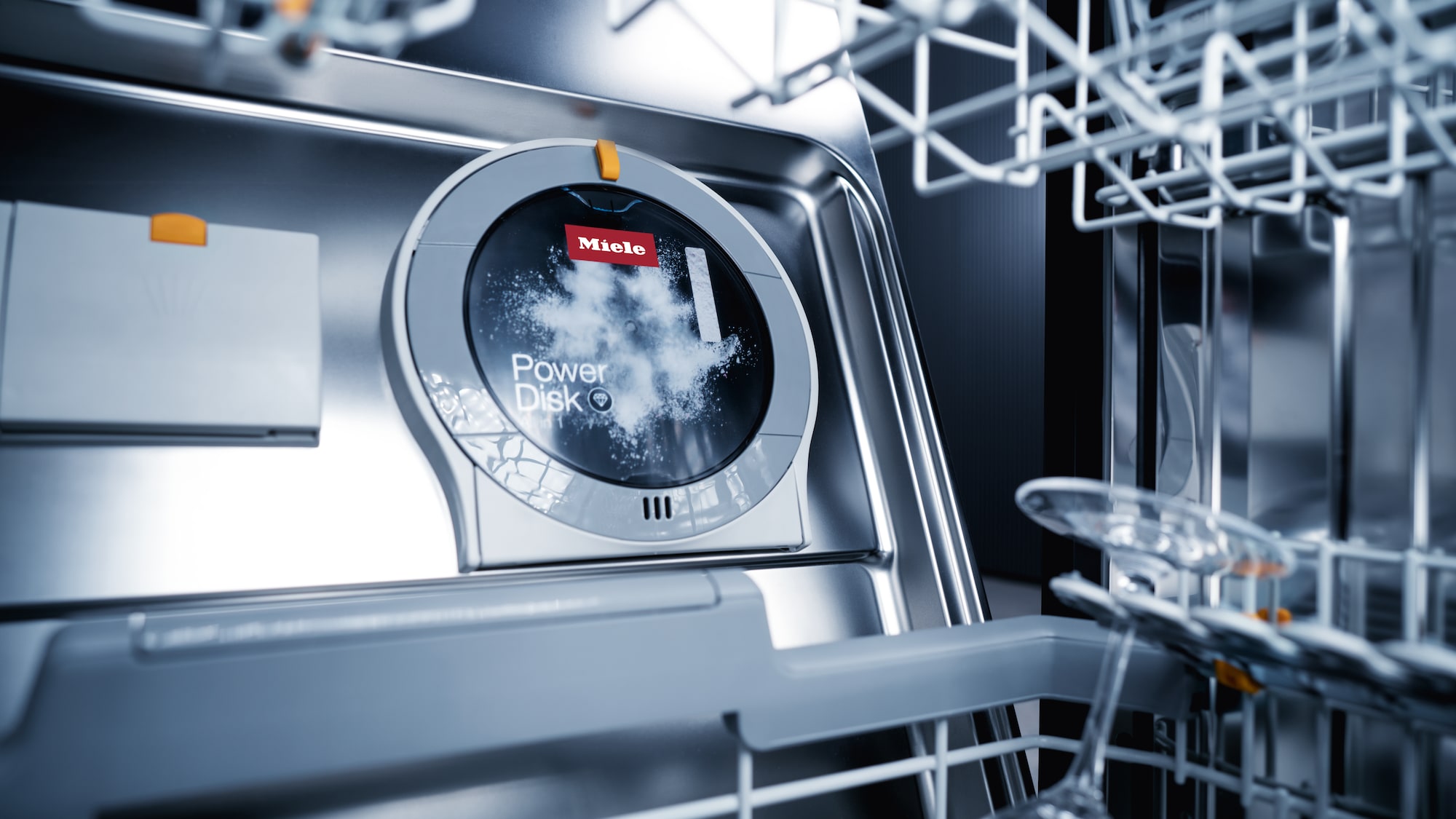 Set it, forget it
Once placed, the PowerDisk detergent automatically spins and adds detergent to the washing cycle when needed. This power combo allows the appliance to run independently for about one month (or 20 cycles) before having to replace the container – a convenient, clean, and efficient system.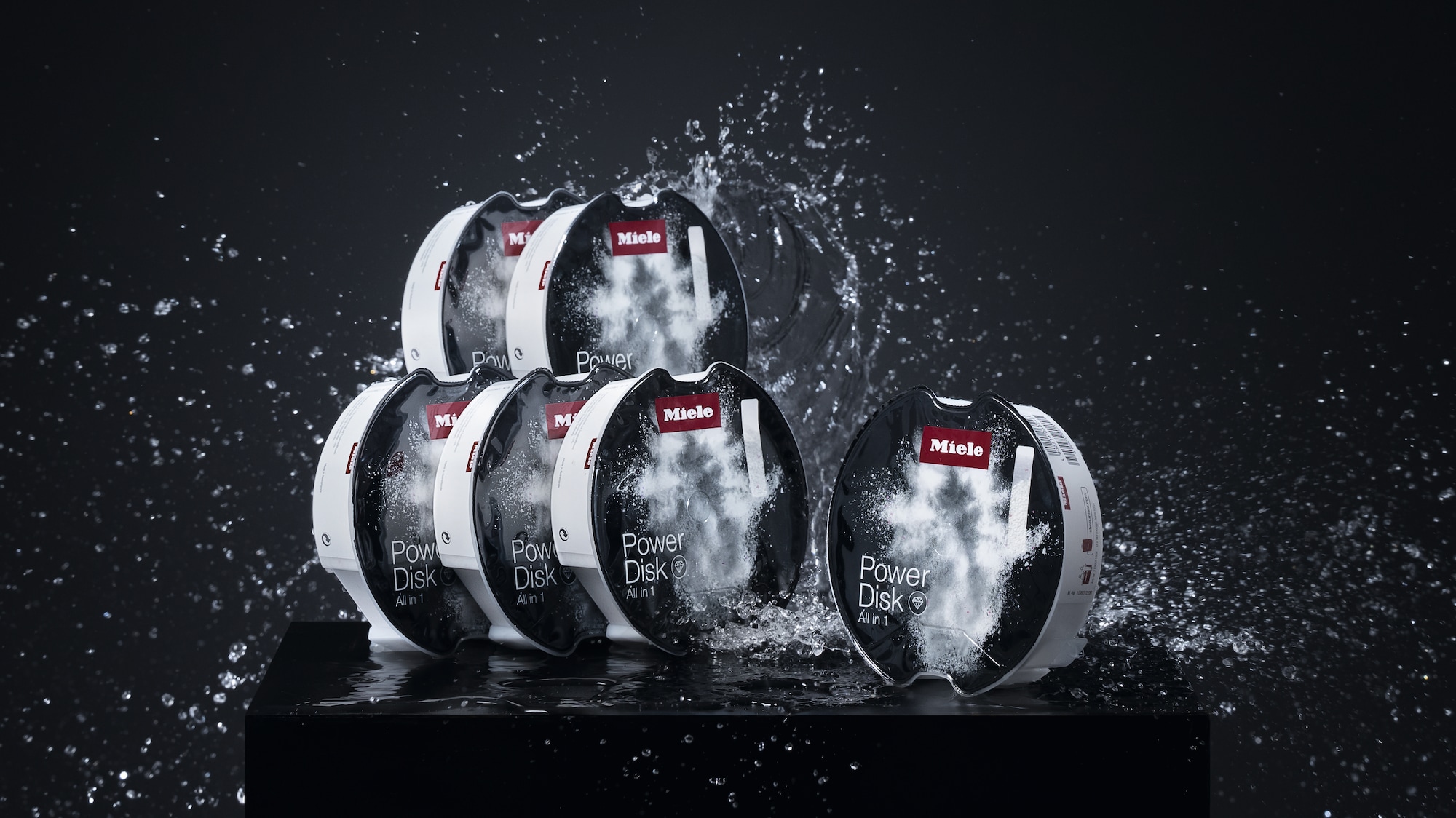 Efficient & convenient
Miele's original automatic dishwasher detergent, based on our exclusive powder granules for efficiently and hygienically cleaning your dishes. It is designed to optimize the performance of your AutoDos dishwasher, ensuring more efficiently sparkling clean dishes.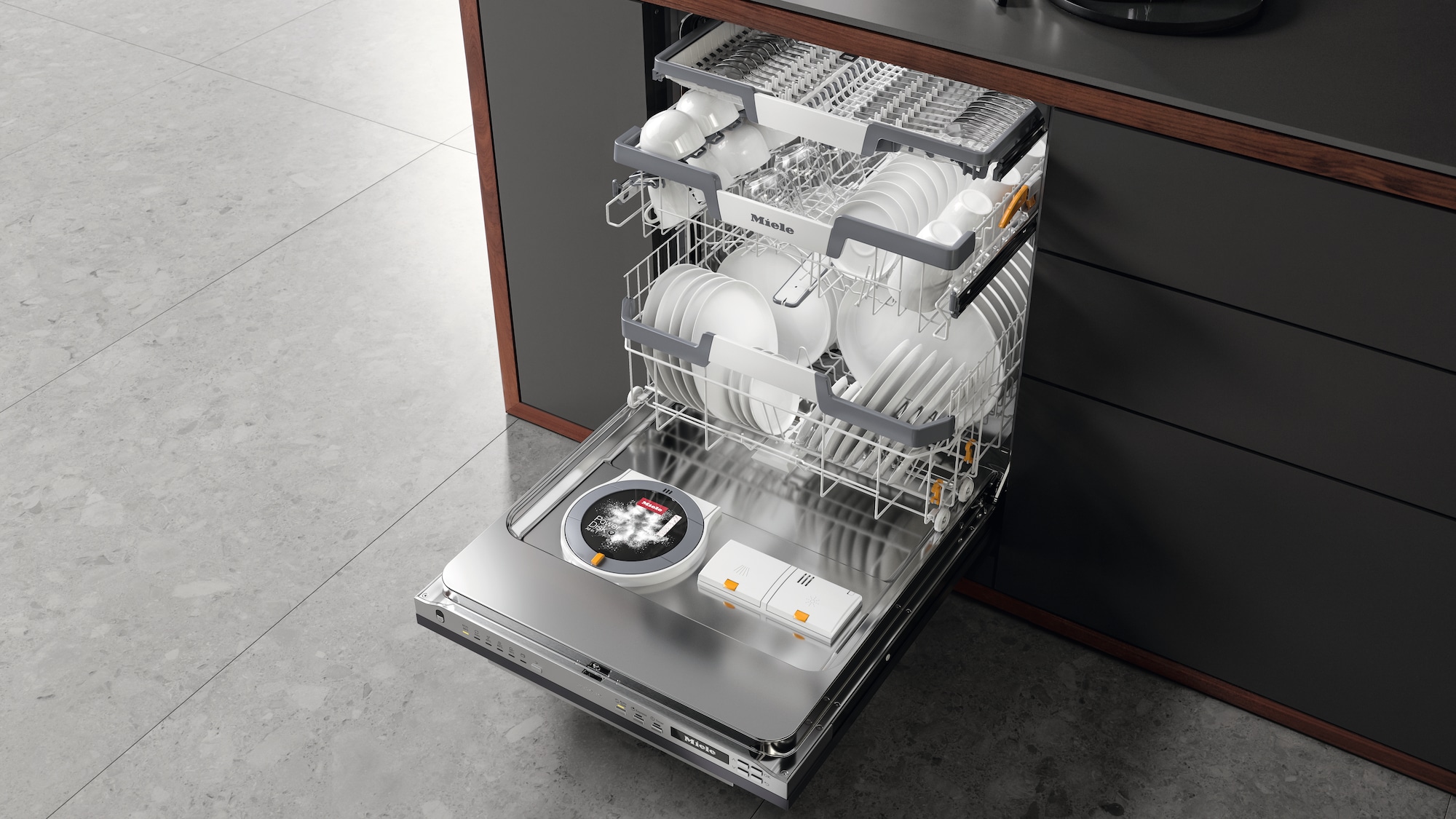 Miele G7000 Dishwashers with PowerDisk
Our G7000 series truly is a design and engineering marvel. Combined with Miele's PowerDisk automatic detergent, these perfectly synced dishwashing partners know exactly what your dishes need and when, automatically adding the correct amount of detergent to the water based on the selected program and temperature.
Discover our latest dishwashers with AutoDos technology
We reserve the right to make technical changes; we assume no liability for the accuracy of the information provided.