Built-in speed ovens
The built-in speed oven intelligently combines the benefits of two powerful appliances in either a 24" or 30" wide niche: This appliance is a fully fledged oven with a wide variety of functions at the same time as being a powerful microwave oven.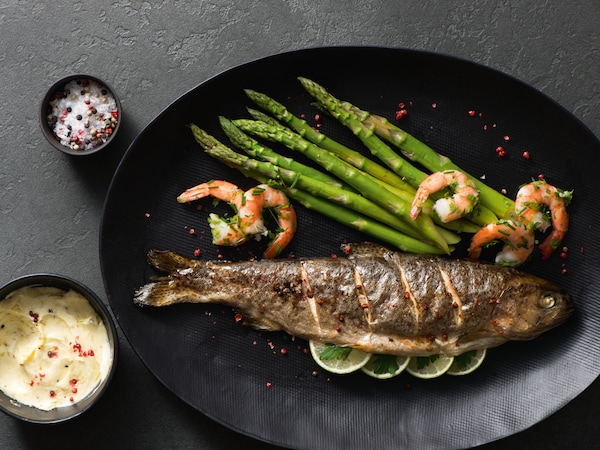 Exclusive to Miele
Stainless steel cabinet with PerfectClean finish
Patented surface finish
Scratch resistant: this special surface finish with its linen-weave pattern is very robust and easy to clean.
Combination modes
For faster preparation
Versatile and time-saving: The combination of operating mode and microwave can save up to 30% preparation time.
Minute Plus button
Microwave QuickStart
Full power at your fingertips: fast selection of microwave function via a separate sensor control.
Exclusive to Miele
MasterChef automatic programs/MasterChef Plus
Cooking and baking entails sure fire success
Choose from over 100 easy-to-use programs. Whether it is bread, cakes or meat – everything is cooked automatically.
Roast probe
Convenient control of the cooking process
No supervision needed: The countdown indicator gives information on when meat/fish has been cooked to perfection.
Exclusive to Miele
Popcorn button
Automatic program for popcorn preparation
At the touch of a button: fast and easy preparation of one packet of popcorn.
Features depend on model – images are only examples and used for explanation purposes
Cooking functions
Two cooking functions in the smallest space
Today's generation of cooks are open to new ideas and place great value on premium cookware and innovative kitchen technology. A speed oven, with its host of convenient features, is our "menu recommendation" for contemporary cooking.
Go to products
Subject to technical changes; no liability accepted for the accuracy of the information given.