High End Kitchen Appliances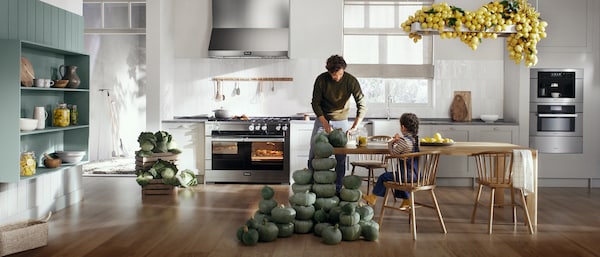 Express yourself in Miele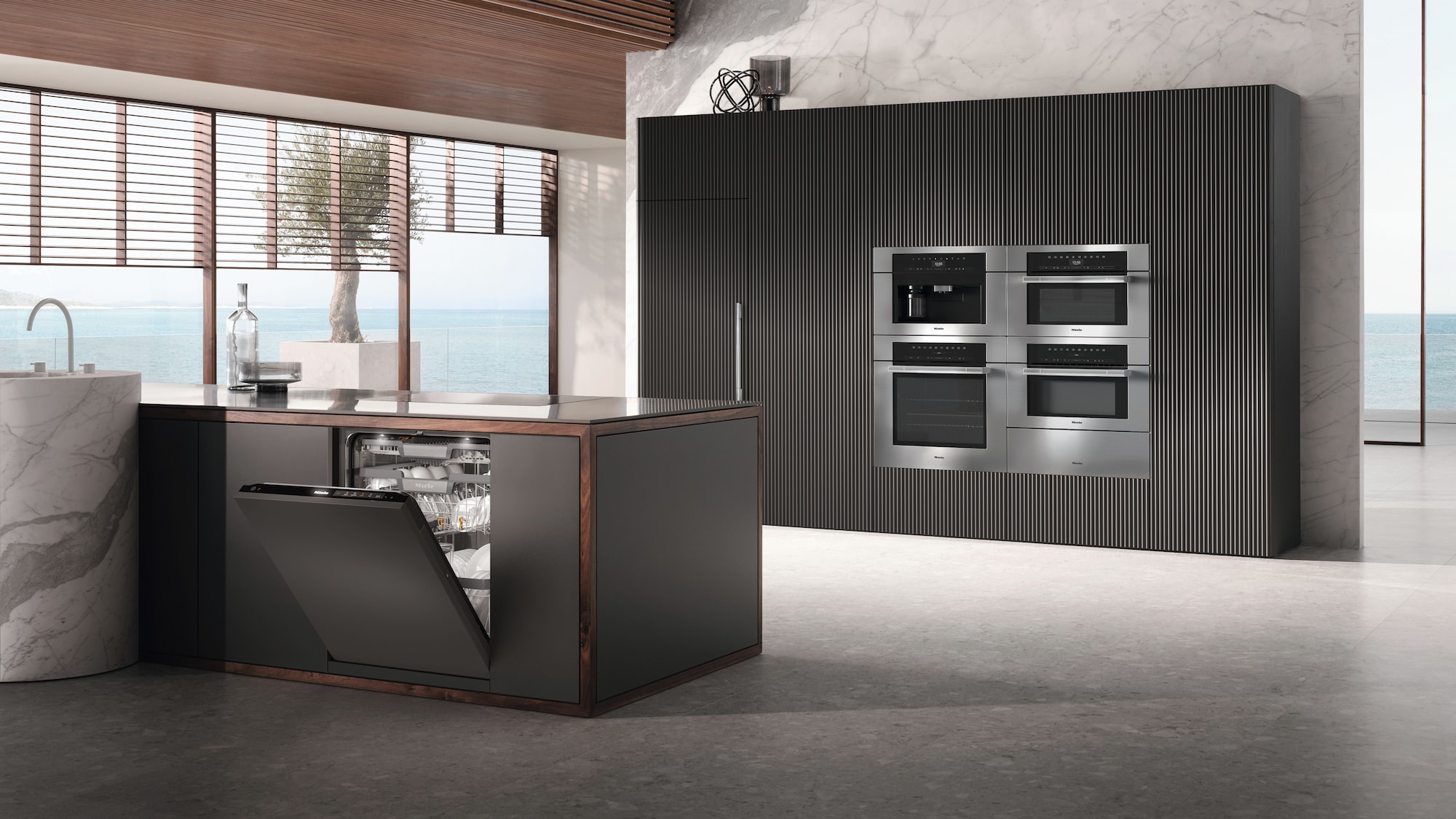 Combined value over $5,000
Peace of Mind Fall Sales Event
For a limited time, purchase high end kitchen appliances and save up to $2,100 plus receive a free 5-year warranty (with additional savings up to $3,000).
Valid on purchases made between September 18th - December 31st, 2023.
Introducing our next generation of high end kitchen appliances
In a kitchen, everything should work around you and reflect your style. The new Miele high end kitchen appliances are the perfect match for your every need – with intuitive technology designed around you.
That's quality ahead of its time.​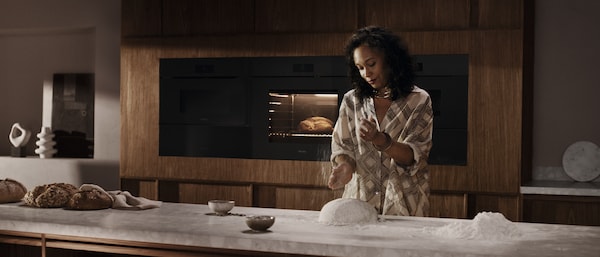 ArtLine's handleless design for high end kitchen appliances integrates flush against any surface, transforming your kitchen into a minimalist masterpiece where culinary prowess takes center stage. Placing the most advanced technology into elegant form, ArtLine is the culmination of Miele's goal to marry cutting-edge quality with timeless beauty.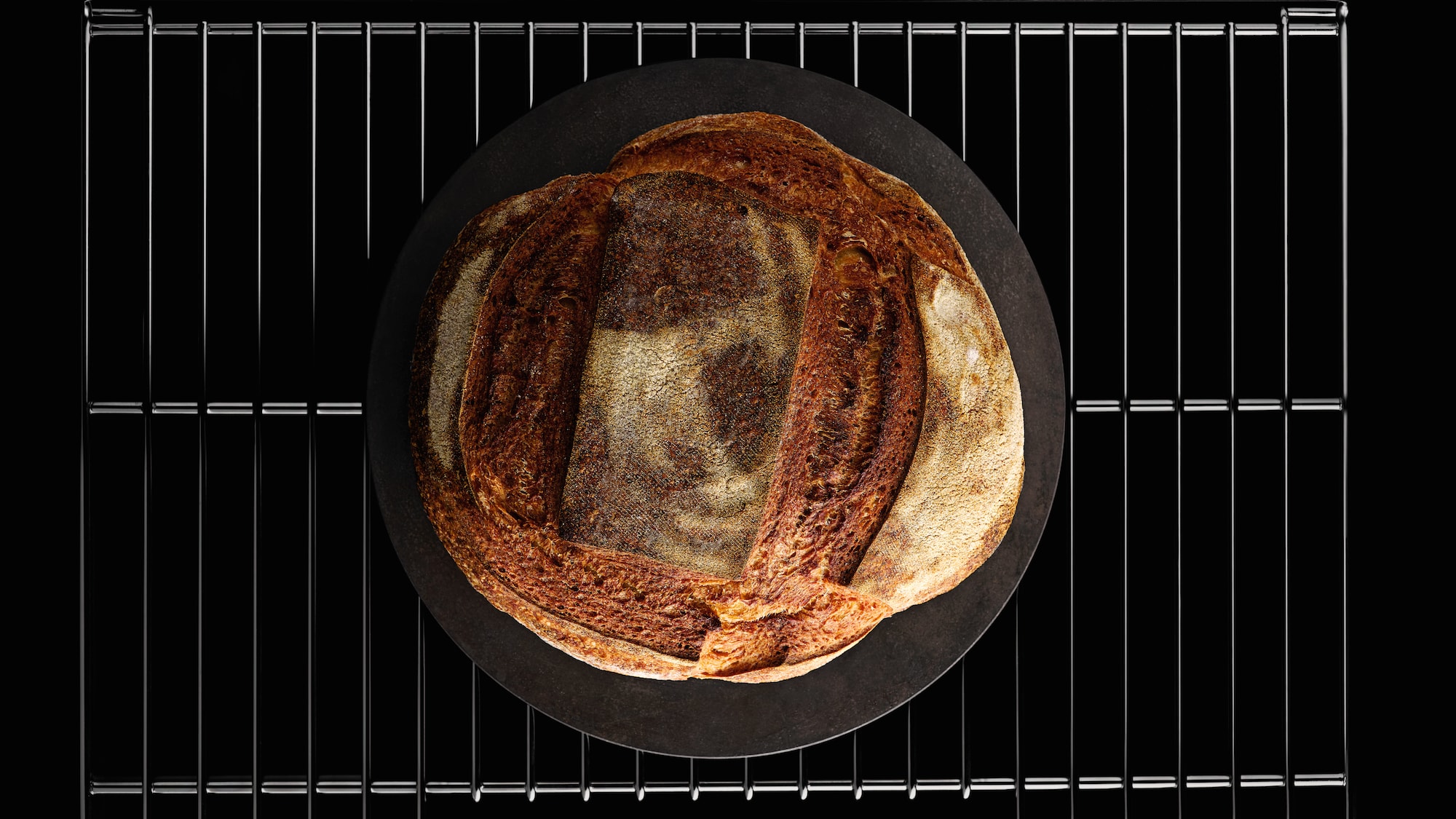 FoodView
FoodView sends updates directly from your Miele appliances and allows you to make adjustments remotely from your phone, so you can multi-task like never before and still achieve the same delicious results.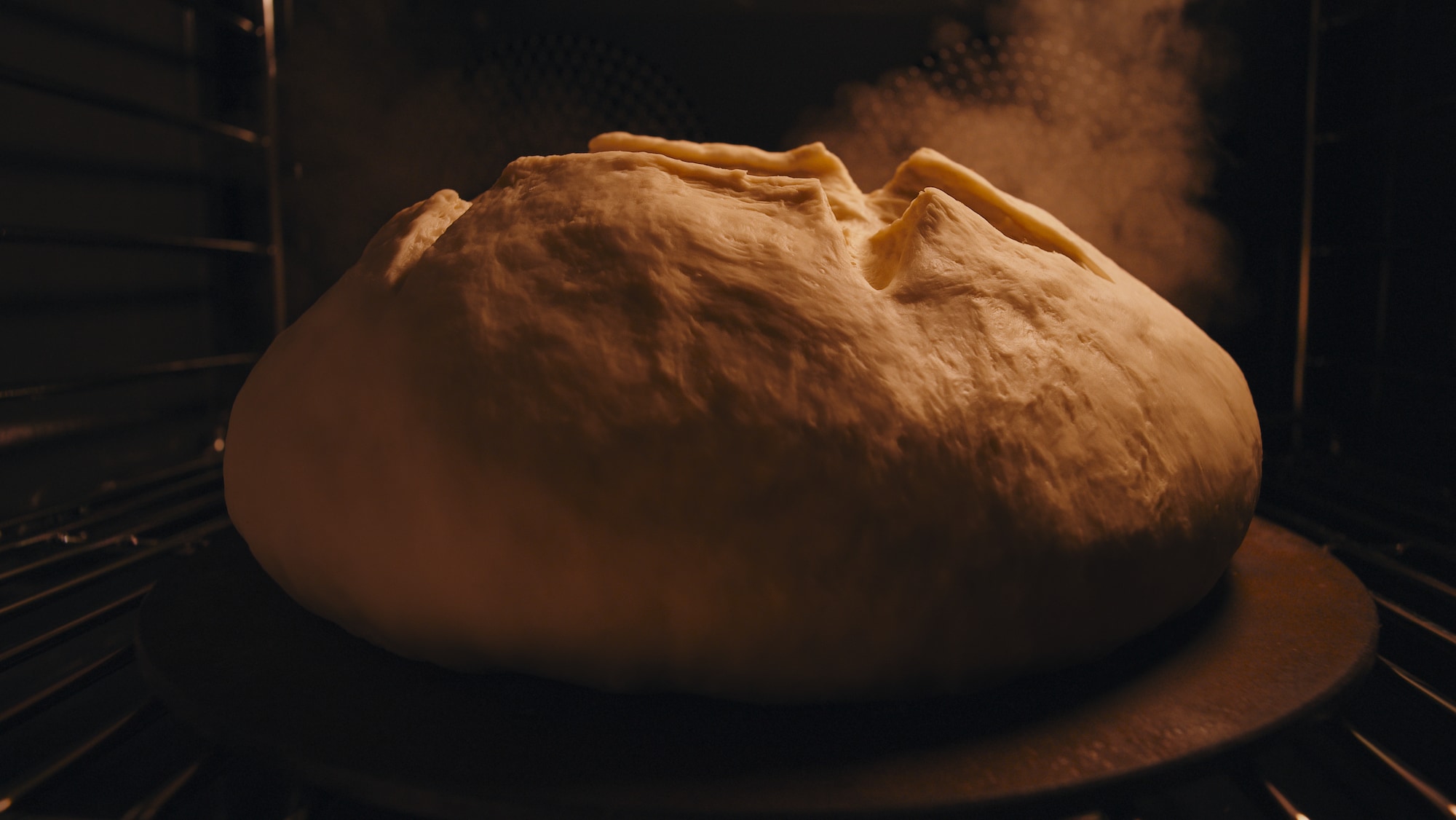 MoisturePlus
Control your oven's climate with MoisturePlus. Strategically timed steam bursts and carefully-engineered settings ensure roasts remain moist and your baked goods rise to a fluffy, full height.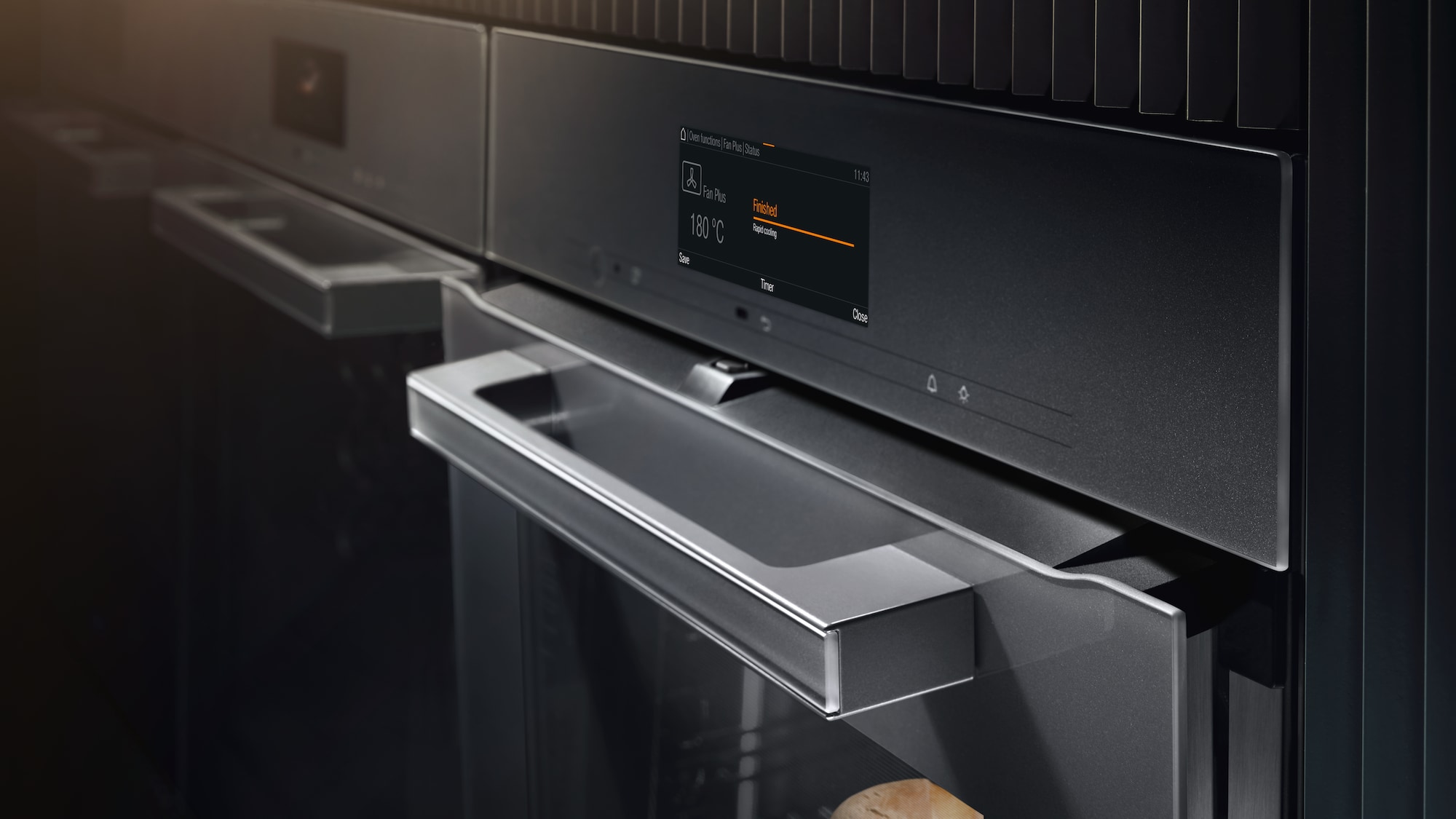 TasteControl
Create consistently perfect meals without being in the room. TasteControl automatically opens the oven door when the cooking time is finished - preventing overcooking and keeping food warm until you return.
30" Speed Oven
Outfitted with advanced probe, sensors, and MasterChef cooking programs, this 30-inch speed oven is encased in a minimalist design that makes your culinary creations the star of your kitchen.
Discover more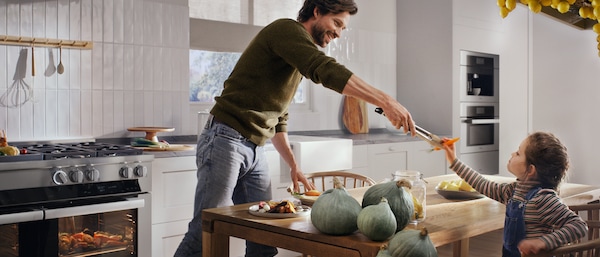 ContourLine high end kitchen appliances are a reinterpretation of the traditional kitchen for passionate chefs everywhere. Stainless steel modernizes familiar shapes while preserving their functionality, creating a classic aesthetic that endures changing tastes and times.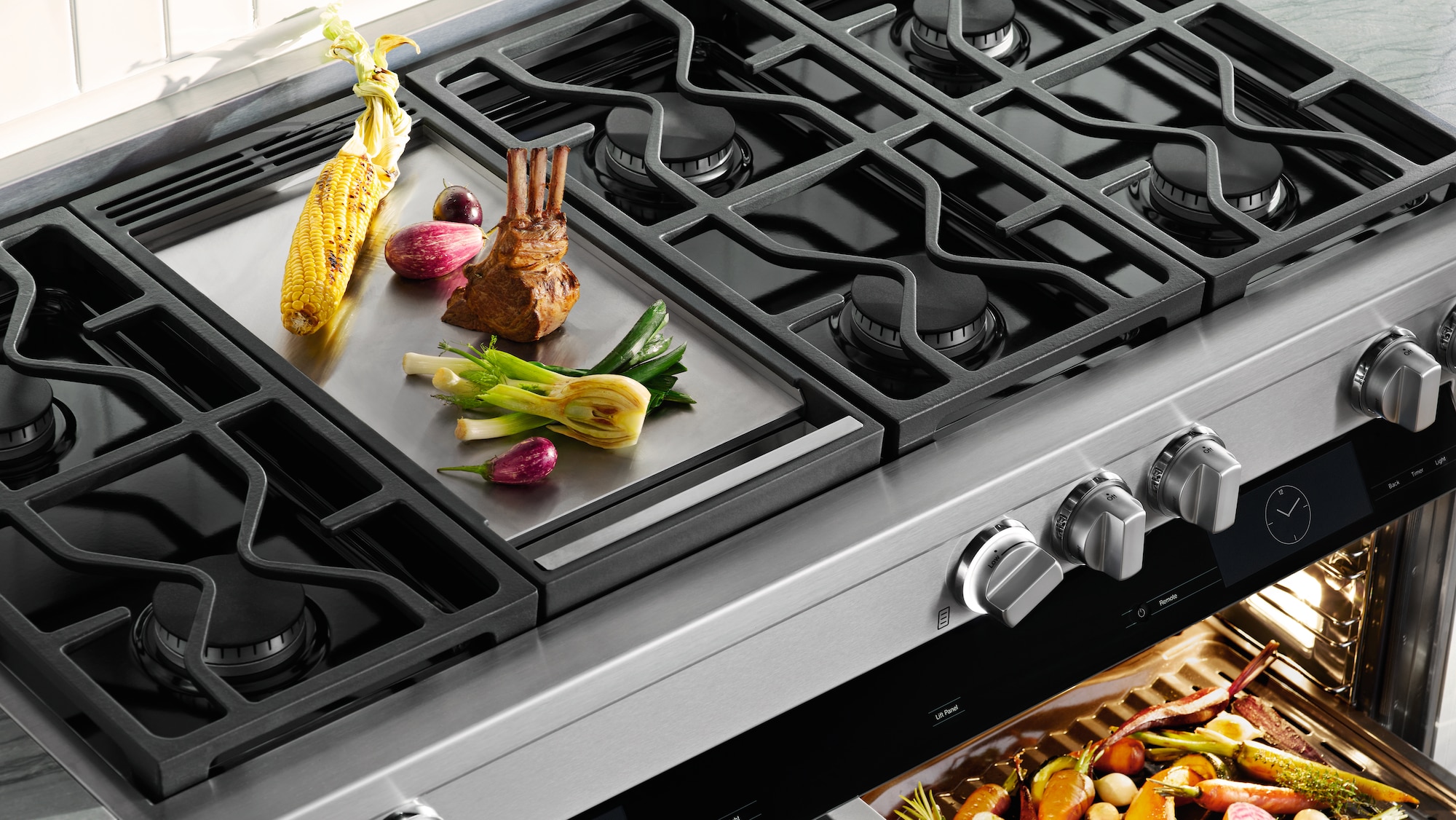 Griddle
Grill vegetables and meat without leaving your kitchen. With advanced technology, you can cook different items on the same surface and still achieve the same perfect sear.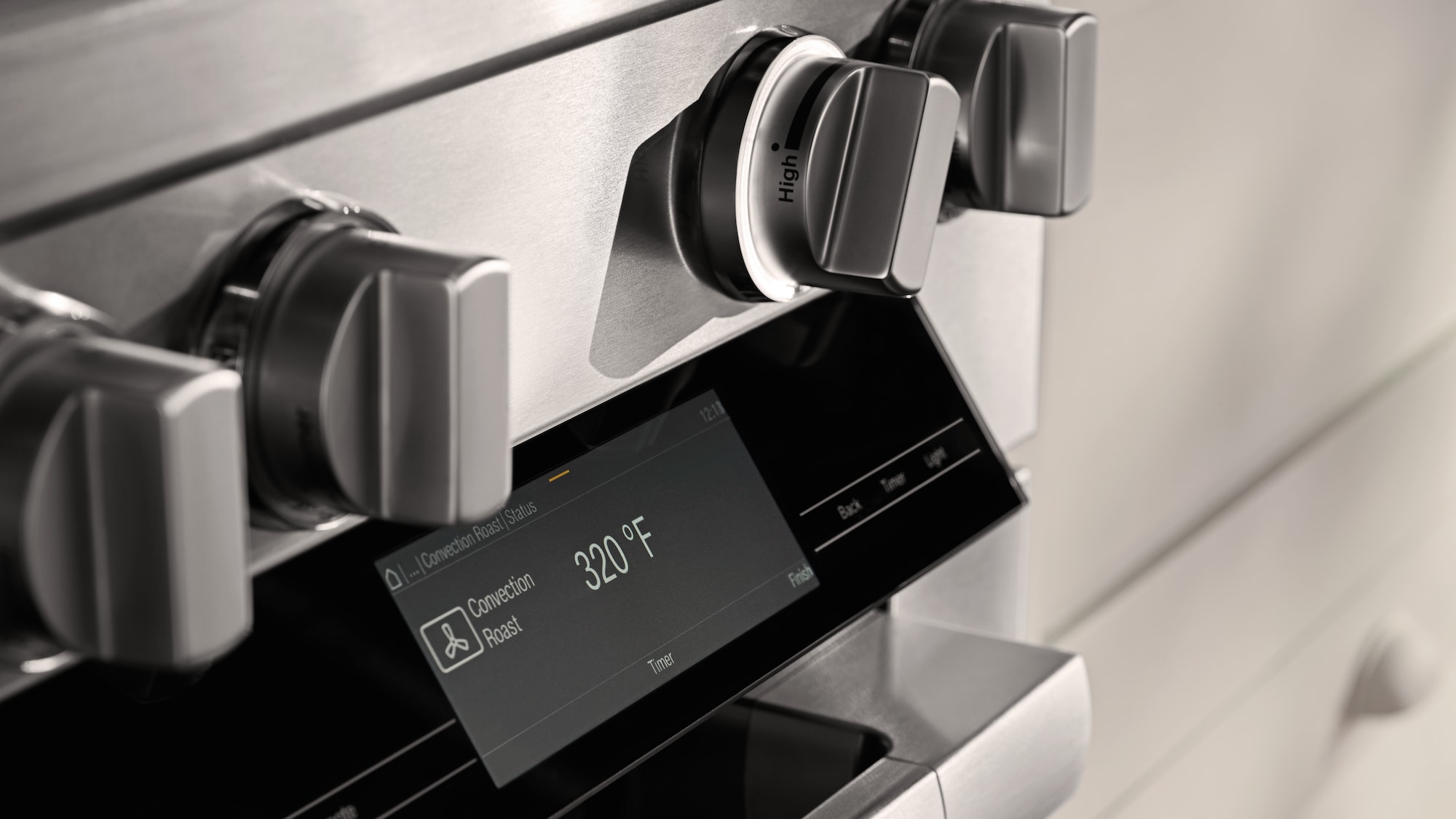 M-Touch Lift Panel
Experience total control at your fingertips with M-Touch. Tap and swipe through all functions with an intuitive touch interface that lifts up for easy access.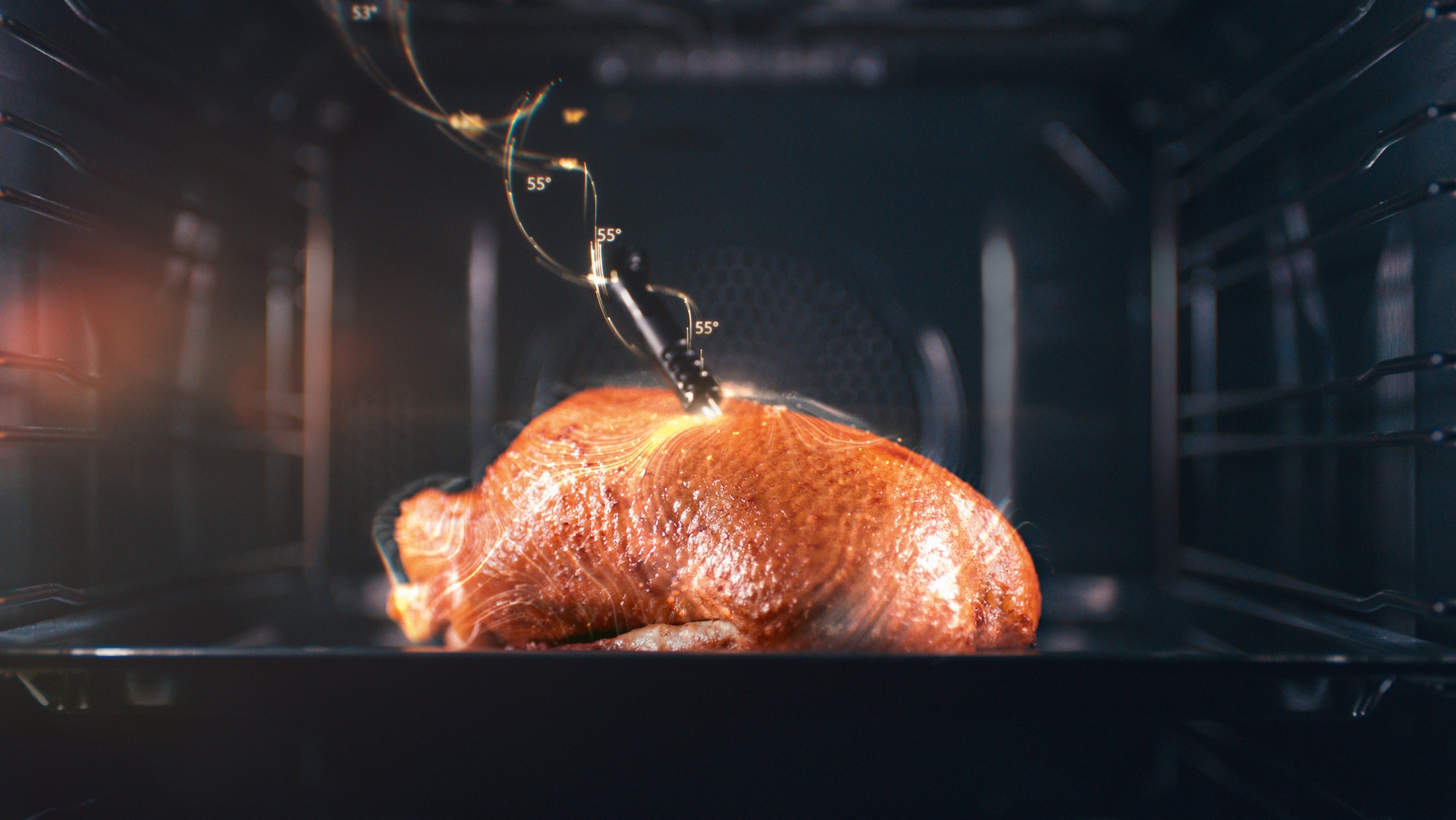 Wireless Precision Probe
Cook juicy roasts and bake fish to flaky perfection with the Wireless Precision Probe. Live updates are connected directly to your oven's interface so you achieve extraordinary results every time.
Built-In Coffee Machine
Wake up to your own freshly brewed coffee beverage every day. Our coffee machines allow you to control bean and water settings, so each cup remains delicious as the last.
Discover more
30" Speed Oven
The latest step in a history of excellence, ContourLine's speed oven places our latest innovations into a beautiful traditional shape, allowing you to achieve delicious results in no time.
Discover more
30" Warming Drawer
Cooking delicious food is only the first part of unforgettable entertaining. Keep your creations warm and ready to serve with this perfect complement to our line of appliances.
Discover more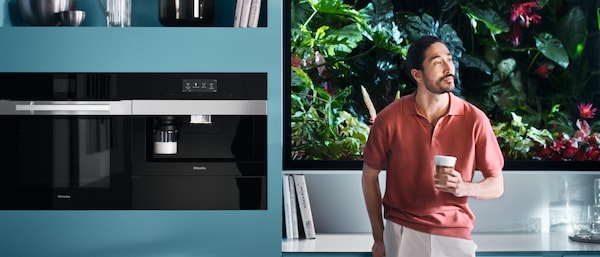 Contrast between materials in Miele's PureLine high end kitchen appliances resolves in bold horizontal lines, drawing attention to striking details. Stainless steel components float off a jet-black glass surface, creating a calming aesthetic while you cook that stimulates your culinary imagination.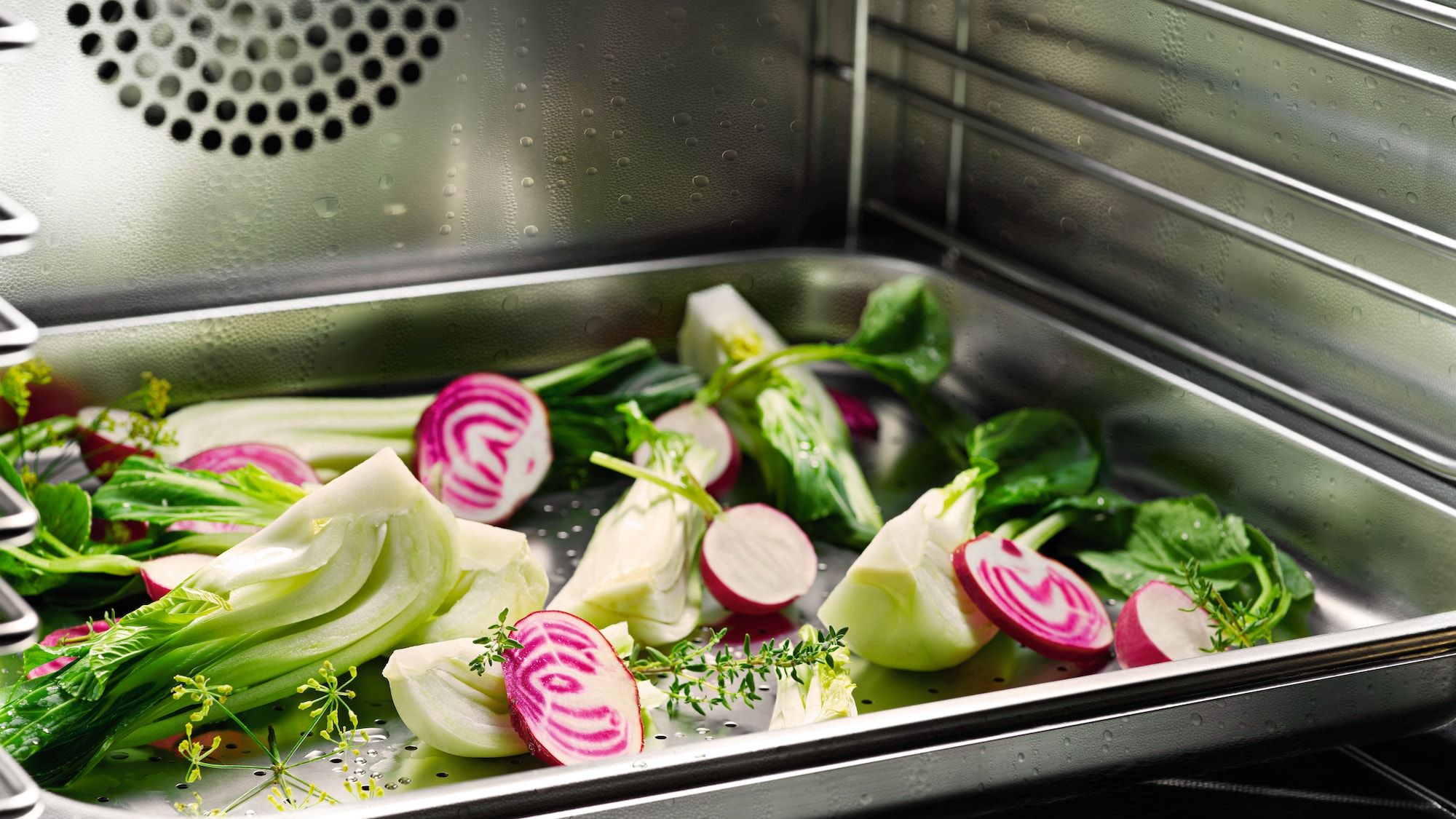 DualSteam
Experience fast heat-up times and short cooking durations, all while maintaining extremely uniform temperature and humidity levels.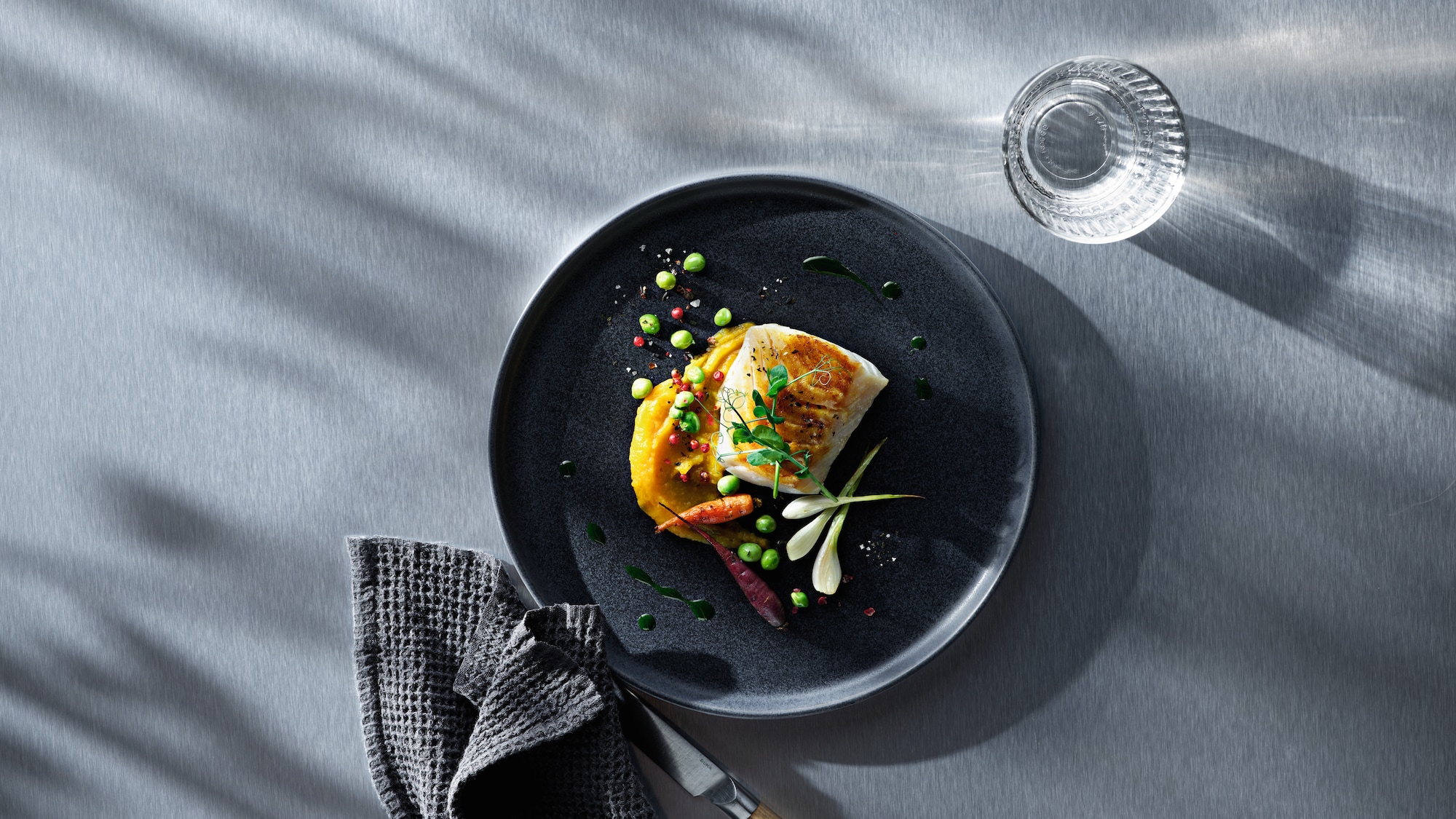 Miele Mix & Match
Create healthy dinners in no time. Instead of prepping ingredients individually, simply place the different components on a single plate, select your program, and enjoy.
Combi Cooking
Cook different ingredients like never before. Combi Cooking allows you to create a perfect balance of moisture and hot air to ensure the best baking and roasting results for any combination.
30" Vacuum Sealing Drawer
Airless storage allows you to extend fresh flavors, marinate your food to mouthwatering perfection, or even prepare for sous-vide cooking.
Discover more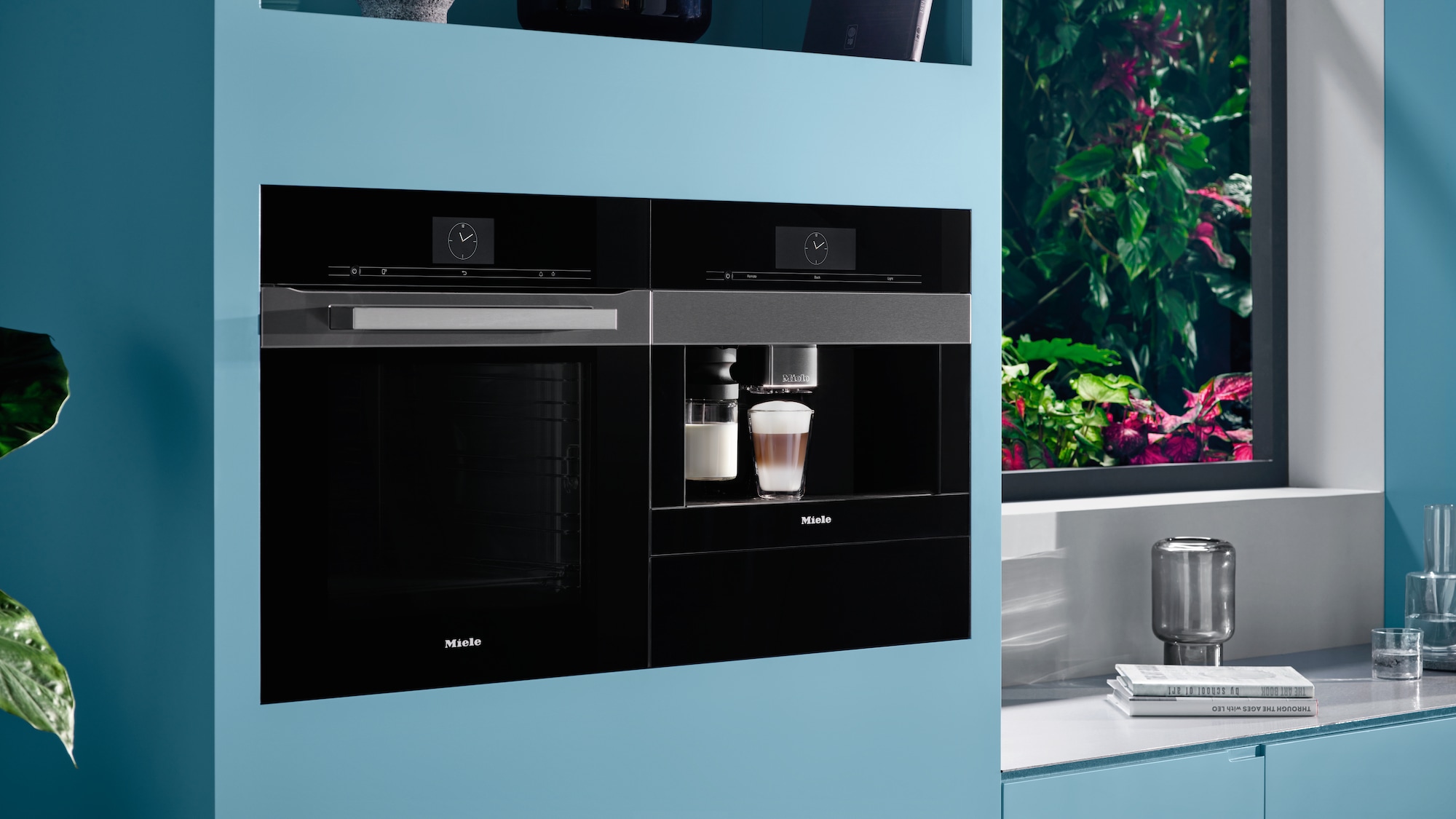 AromaticSystem Fresh
Never drink stale coffee again with Miele AromaticSystem Fresh. Your choice of beans is freshly ground for each cup and then brewed straight away for a full-bodied aroma and intense flavor.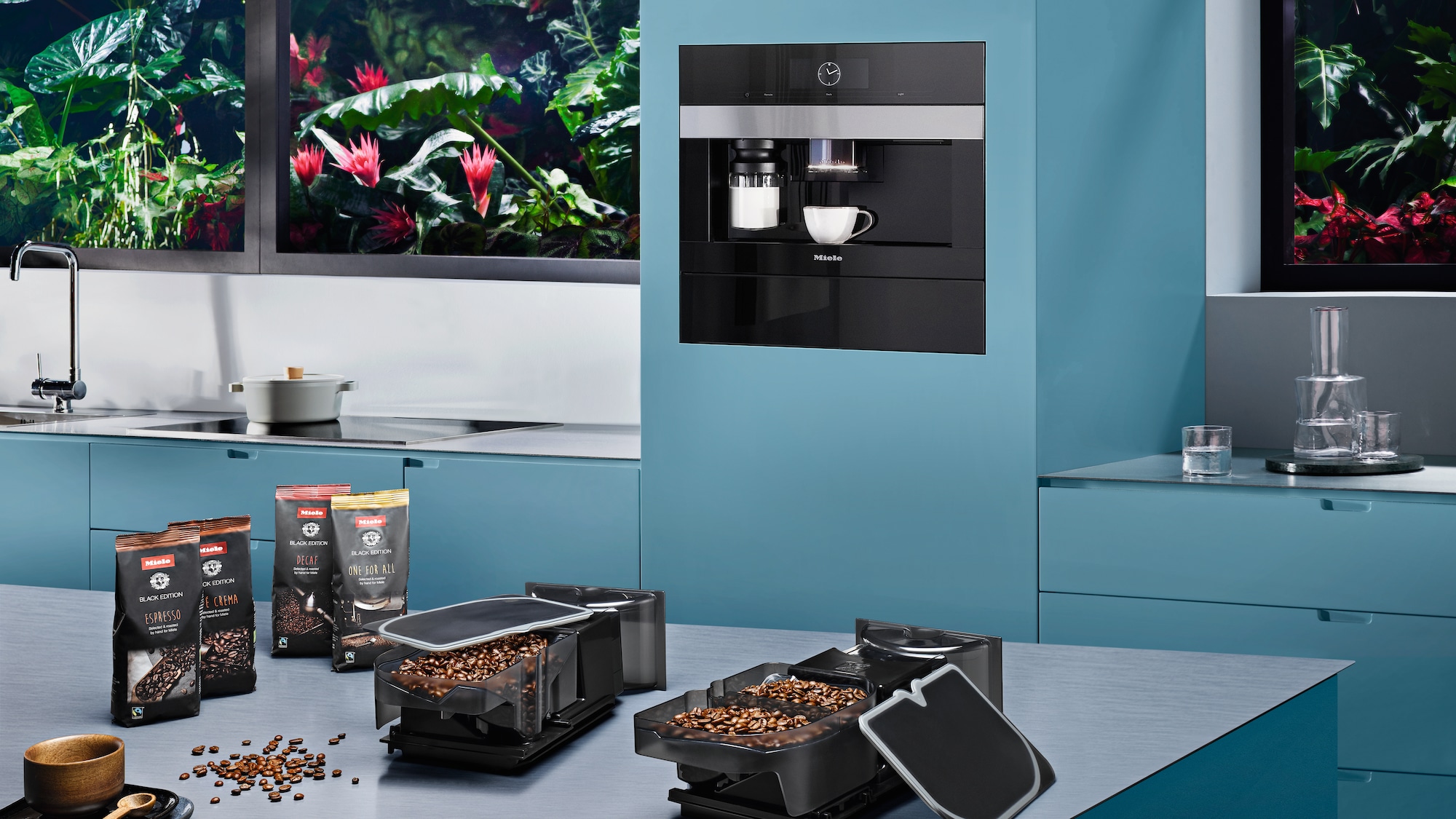 CoffeeSelect
Whether you're in the mood for a dark roast or a light blend, CoffeeSelect allows you to select from three bean compartments offering more choice than ever.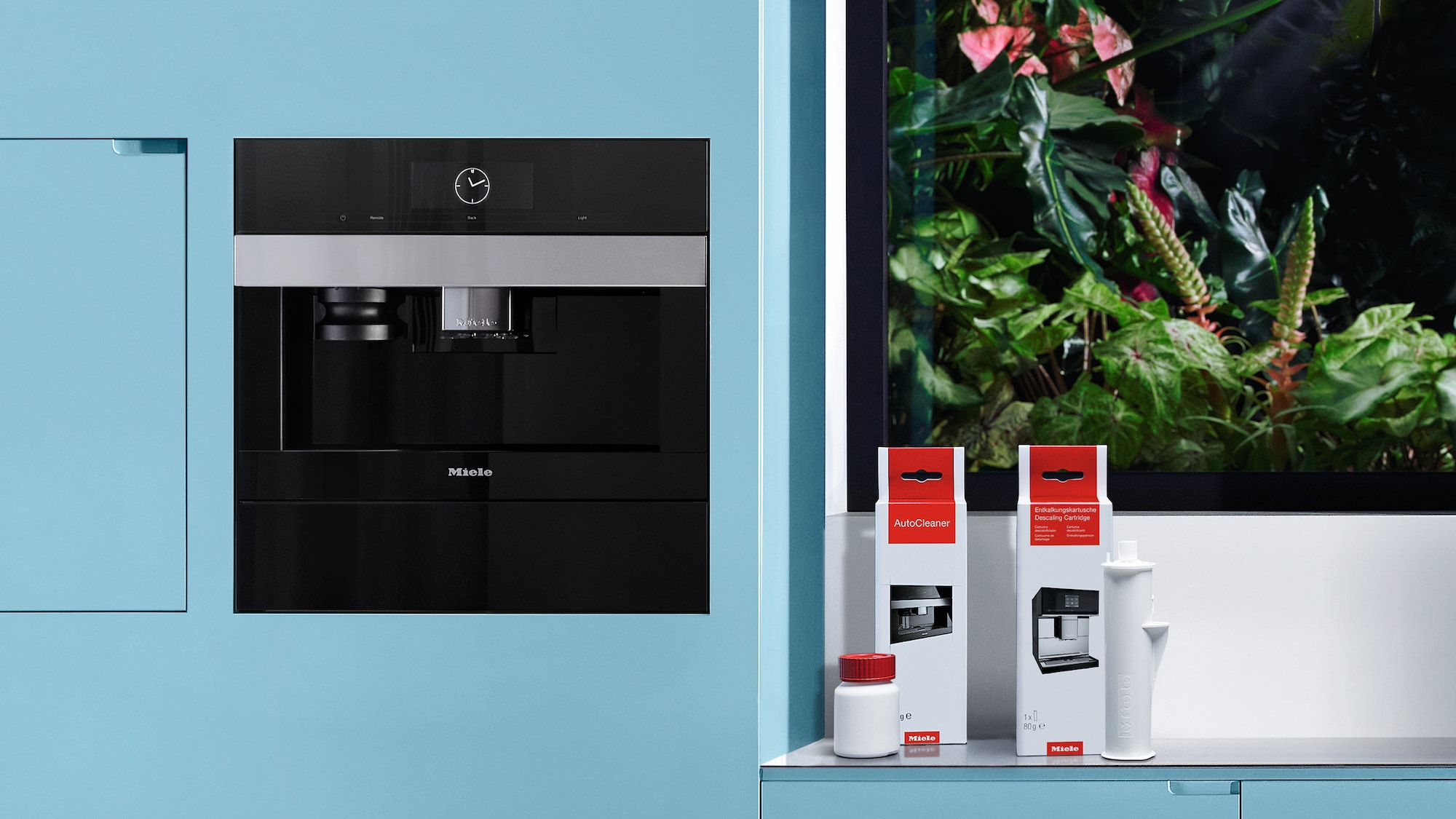 AutoClean and AutoDescale
Make tedious deep-cleaning a thing of the past. AutoClean and AutoDescale save you precious time by automatically removing dirt and limescale build-up to ensure flawless performance of your coffee machine.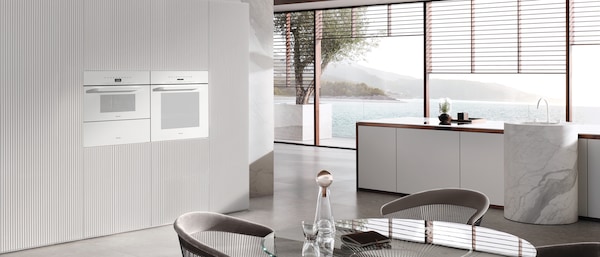 VitroLine's high end kitchen appliances' sleek unity creates a timeless modernity that bridges present and future. Available in three color options and monochrome glass, making it a perfect addition to contemporary kitchens where amazing recipes come to life.
Timeless Design
For those who value nuance in design, VitroLine is available in Graphite Grey, Brilliant White and Obsidian Black. VitroLine's signature smooth surfacing calls to mind the cool texture of stone.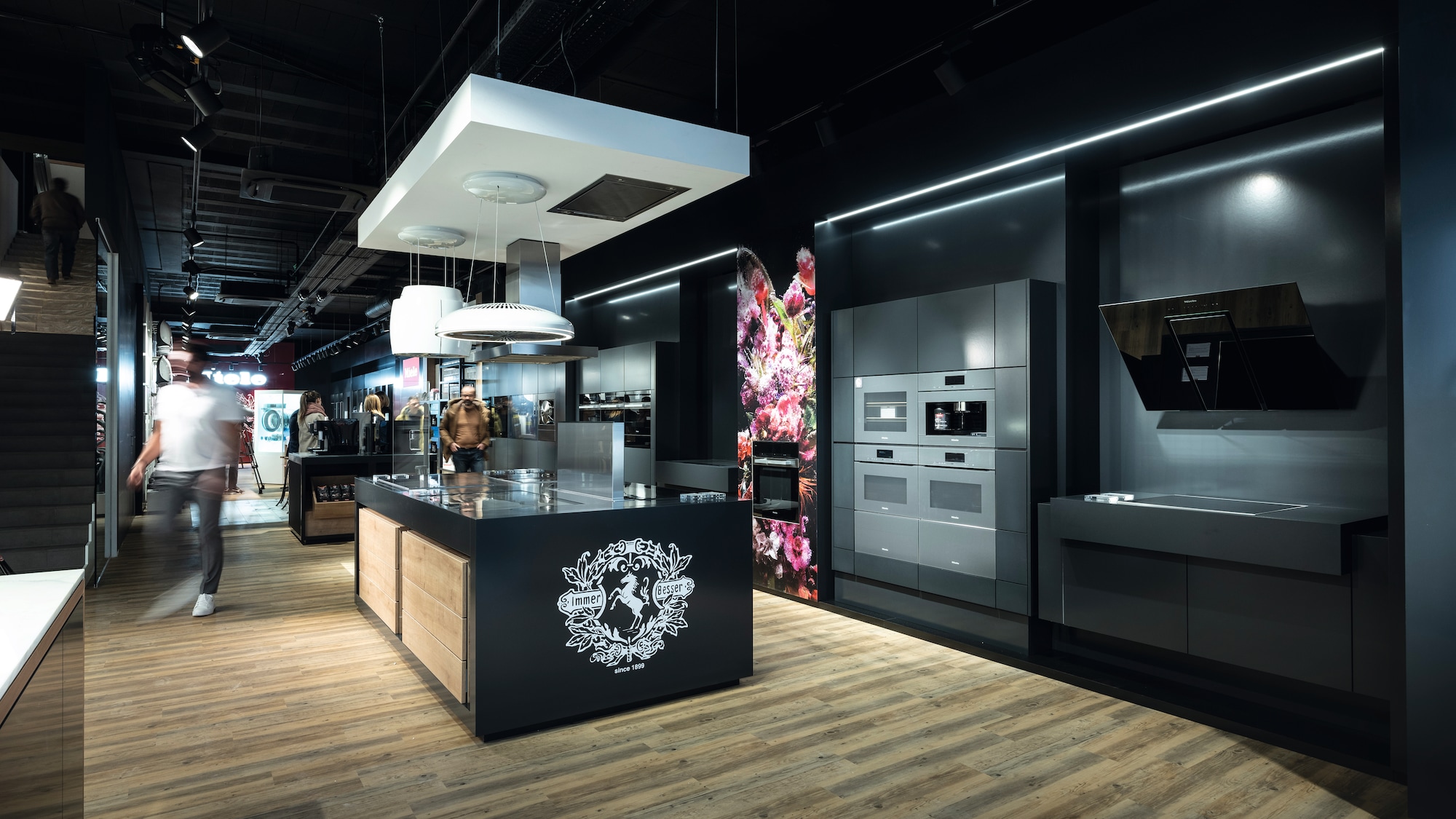 Miele in Store
Experience Quality Ahead of Its Time
Come discover what it means to reimagine the perfect kitchen.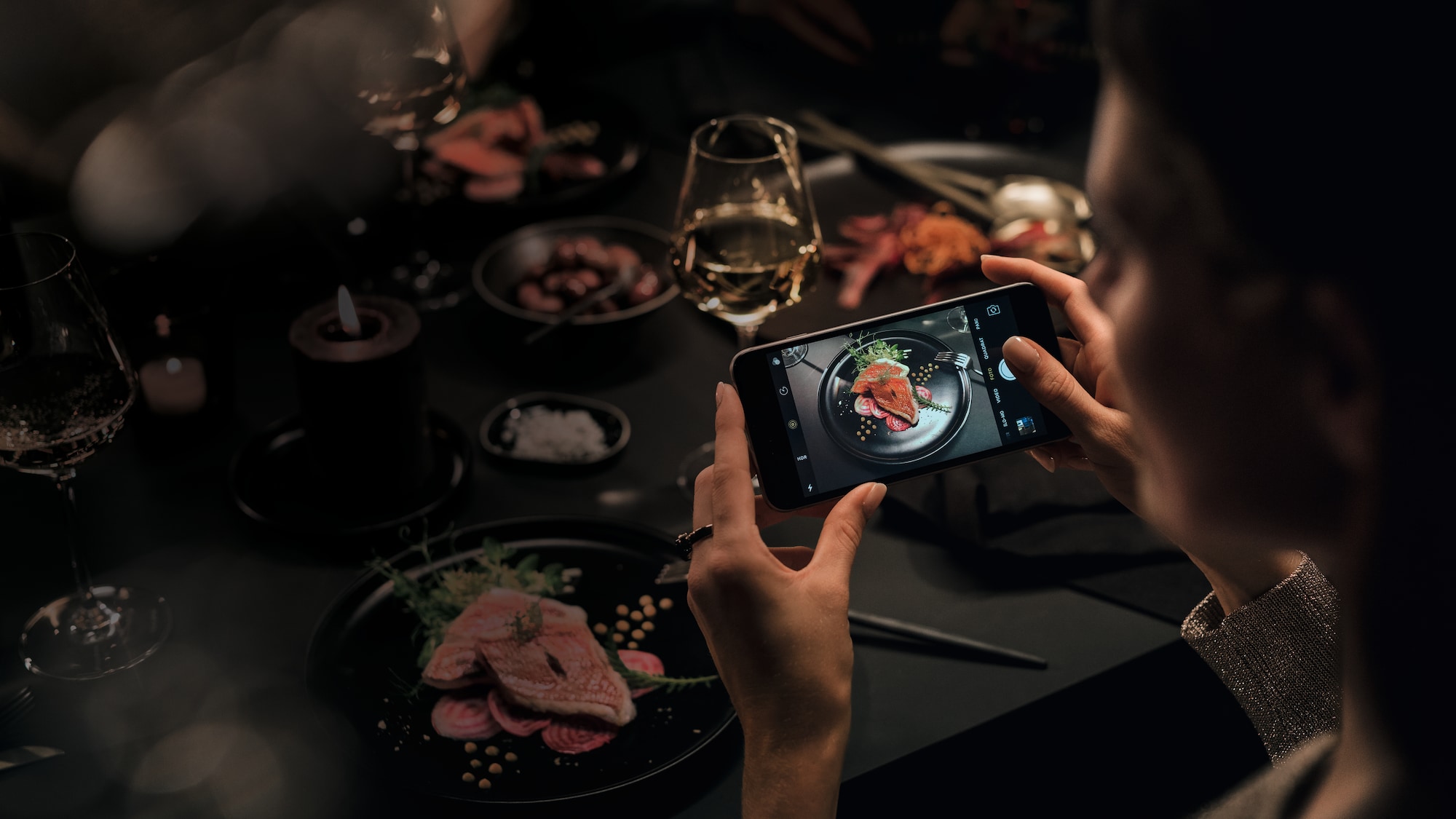 Culinary Classes
Enjoy an amazing culinary experience
Learn how to push creativity to its limit.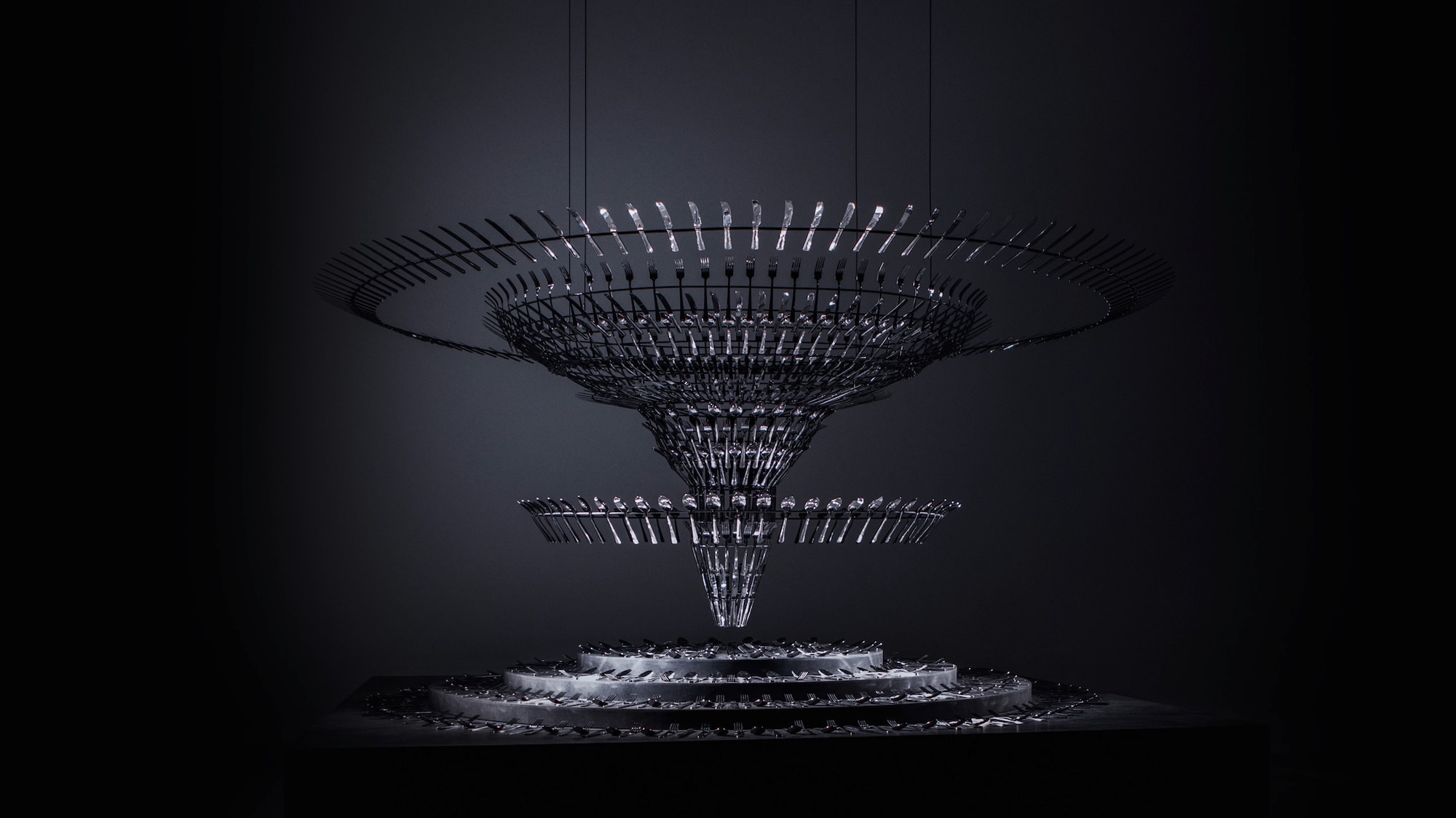 Quality Ahead of Its Time
Why Choose Generation 7000 High End Kitchen Appliances?
For more than 120 years, we've been building high end kitchen appliances to last.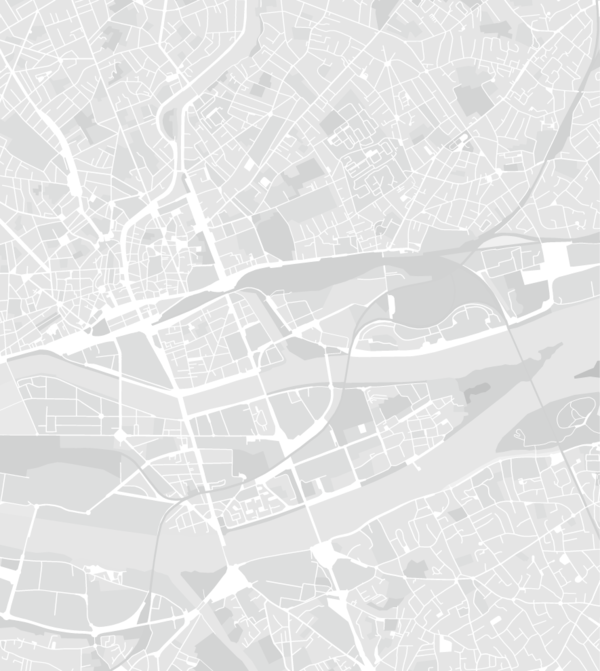 Find a Miele Partner near you