High End Dishwashers G 5000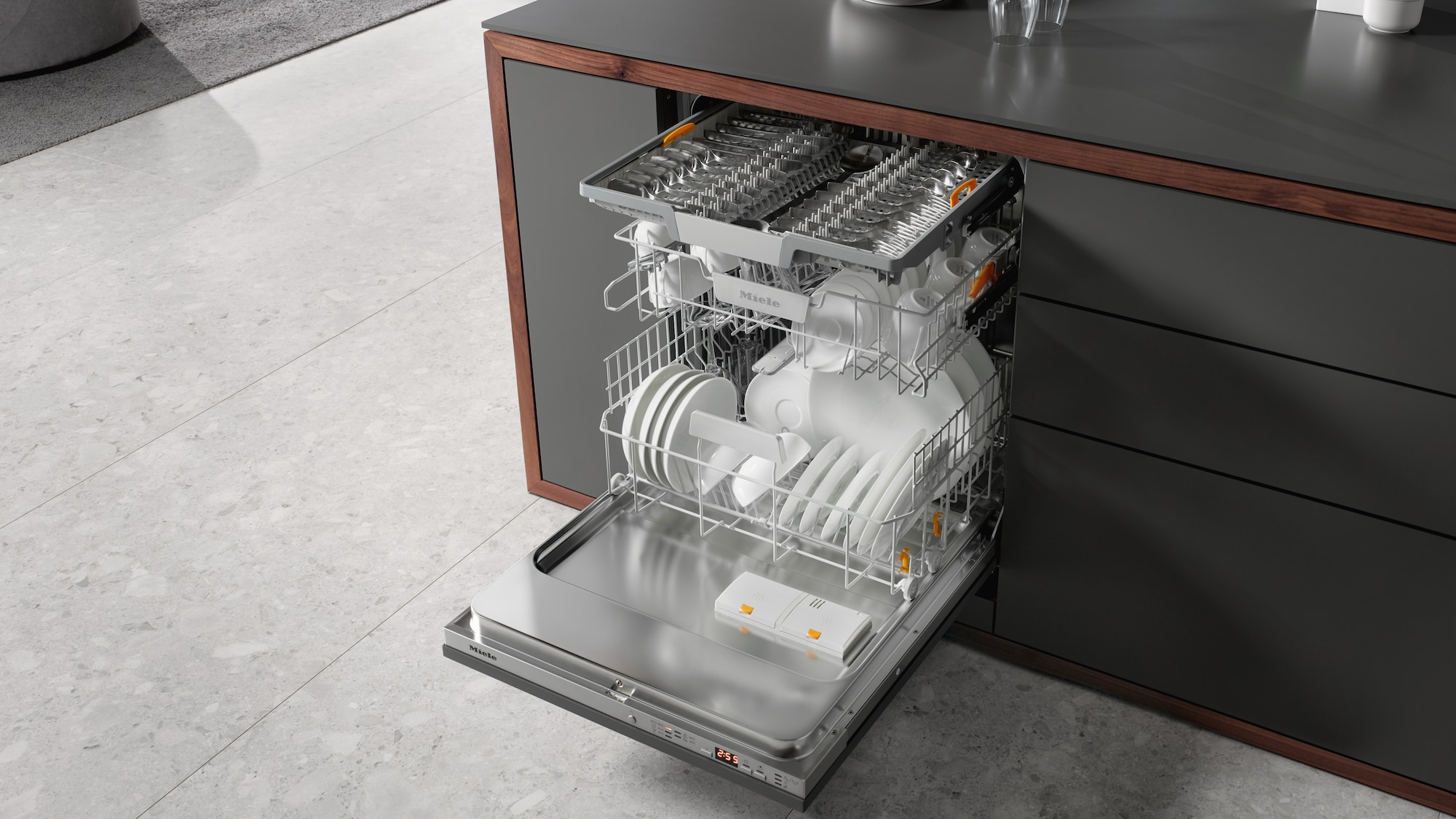 Coming Soon: The G 5000 Dishwasher Series
Miele's New High End Dishwashers
Miele is proud to introduce a new line of high end dishwashers, the brand new G 5000 Dishwasher Series. These stylish, high end dishwashers feature a new pocket handle design with superior engineering excellence, providing you with more space, more convenience, and lower energy consumption:
Flexibility: 3D MultiFlex Cutlery Tray and adjustable racks provide efficient loading of all your dishes.
Convenience: QuickIntenseWash offers excellent cleaning and drying results on soiled dishes in only 58 minutes.
EcoPower Technology: Through intelligent design, water consumption is reduced, meaning less energy is required to heat the water. This provides you with an energy-efficient dishwasher.
Durability: Delivering superior results without compromise, our high end dishwashers are built with quality and attention to detail.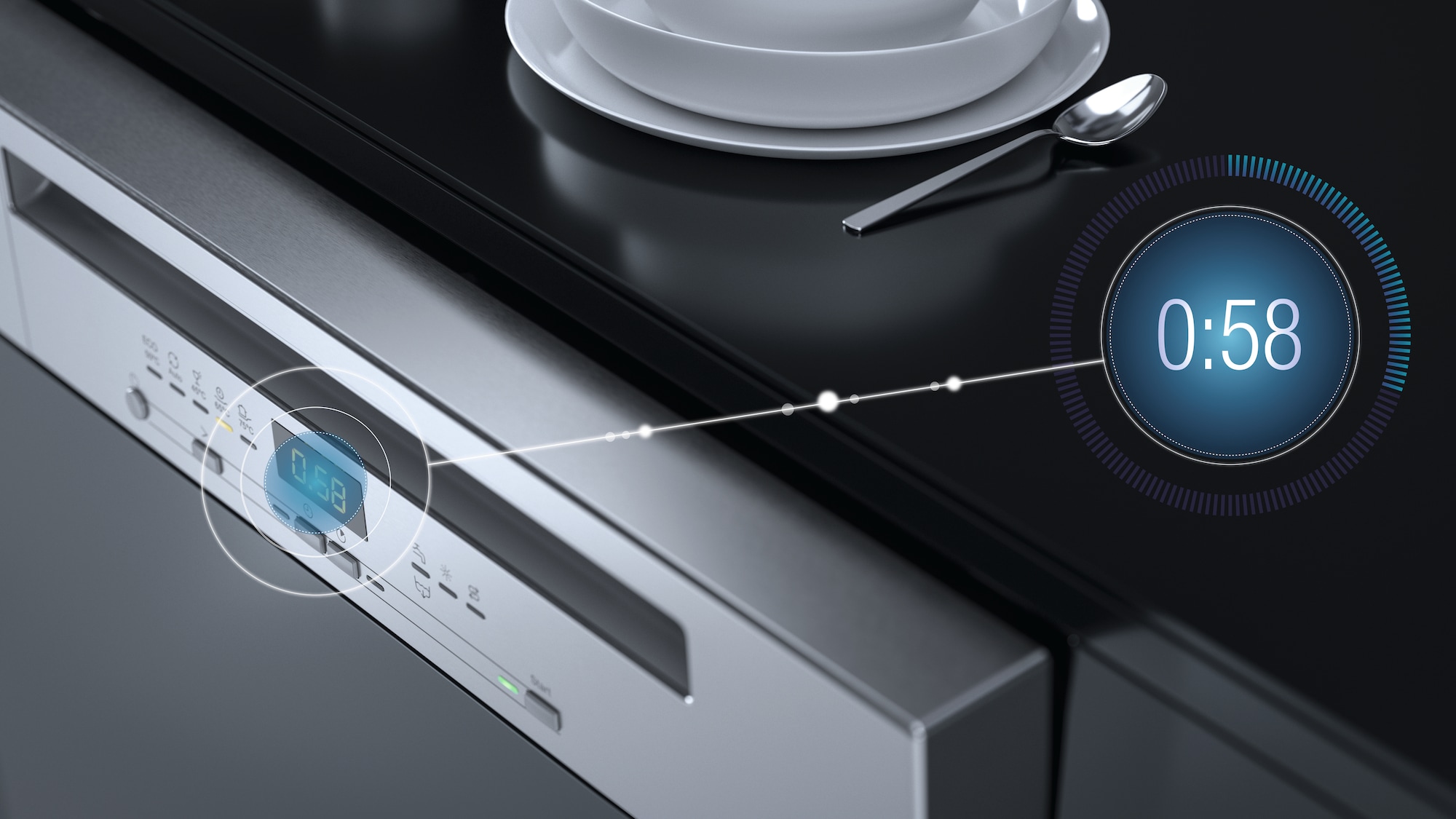 QuickIntenseWash
Perfect Results in Less Than an Hour
Brilliant performance, delivering excellent cleaning and drying results in just 58 minutes. With Miele, there's no compromise. Your dishes and cutlery are expertly cleaned… each and every time.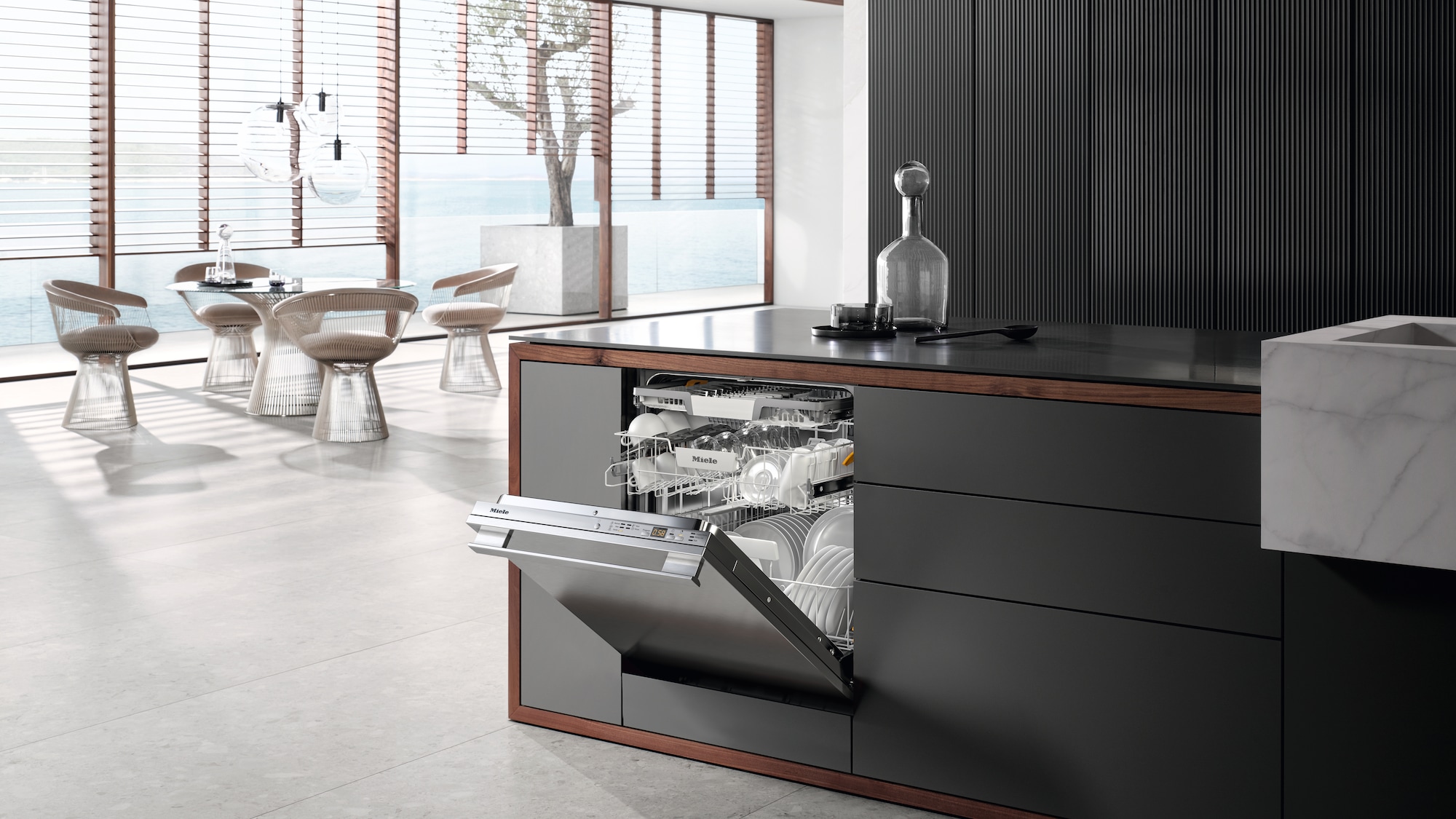 EcoPower Technology
Intelligent Operation
Miele's unique EcoPower Technology provides superior efficiency with cleaning results that are beyond compare. This speaks to the growing awareness of consumers looking for high end dishwashers that deliver low water and energy consumption without any compromise to the cleaning performance.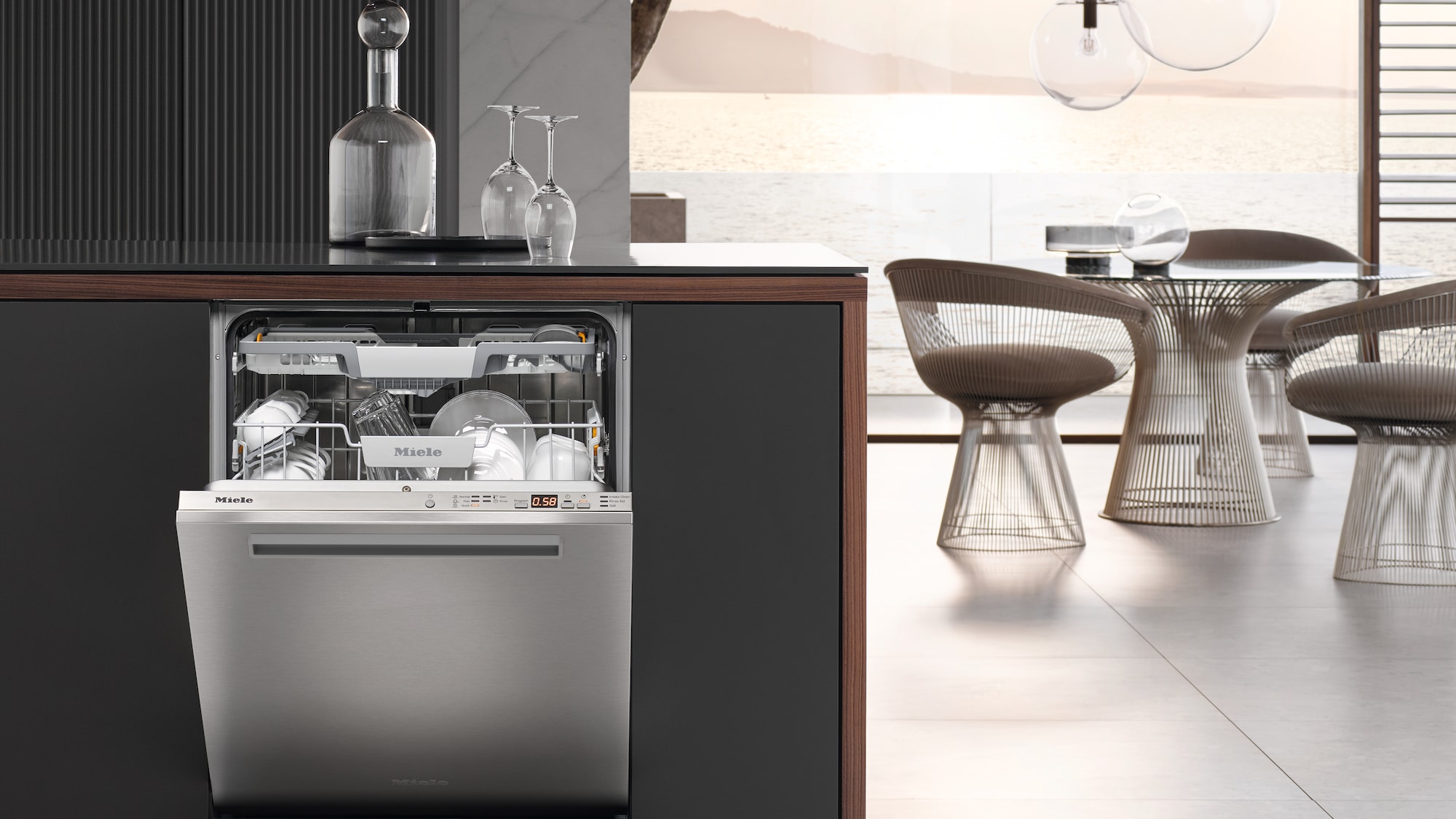 Pocket Handle
Sleek Design
At Miele, we strive to provide the most innovative and intuitive features with the best design. Our new G 5000 high end dishwashers feature a sleek Pocket Handle, perfect for any kitchen.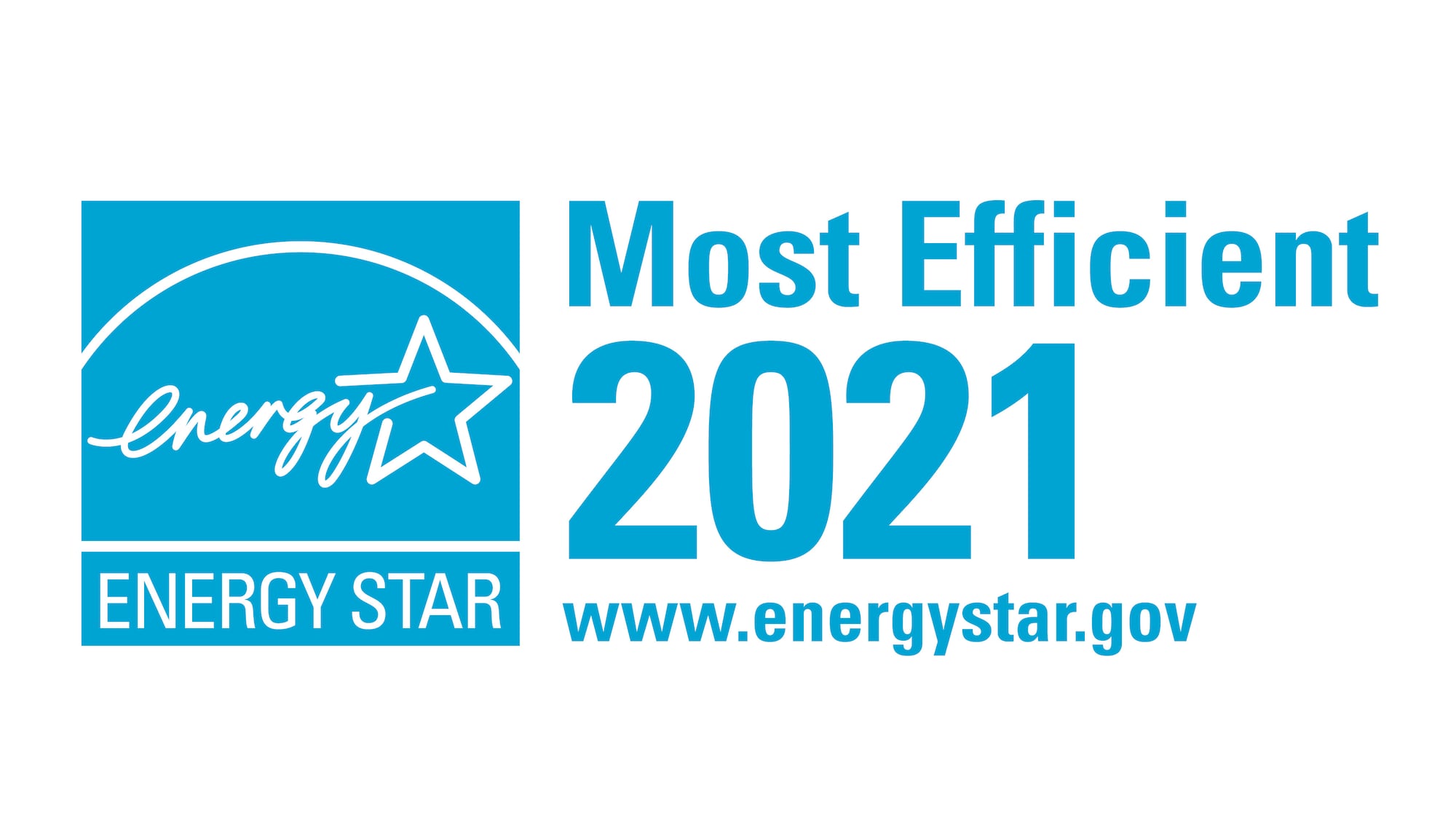 Energy Star Most Efficient
Miele is excited to announce that select dishwashers have been designated as the Most Efficient ENERGY STAR certified products in 2021. Products that are recognized as the Most Efficient of ENERGY STAR in 2021 prevent greenhouse gas emissions by meeting rigorous energy efficiency performance levels set by the U.S. Environmental Protection Agency.
Good Housekeeping Seal
Miele G 5000 Dishwashers been reviewed by experts, engineers and technicians at the Good Housekeeping Institute. Its stringent clearance standards set the benchmark for product integrity and the seal itself symbolizes a two-year, Good Housekeeping backed limited warranty.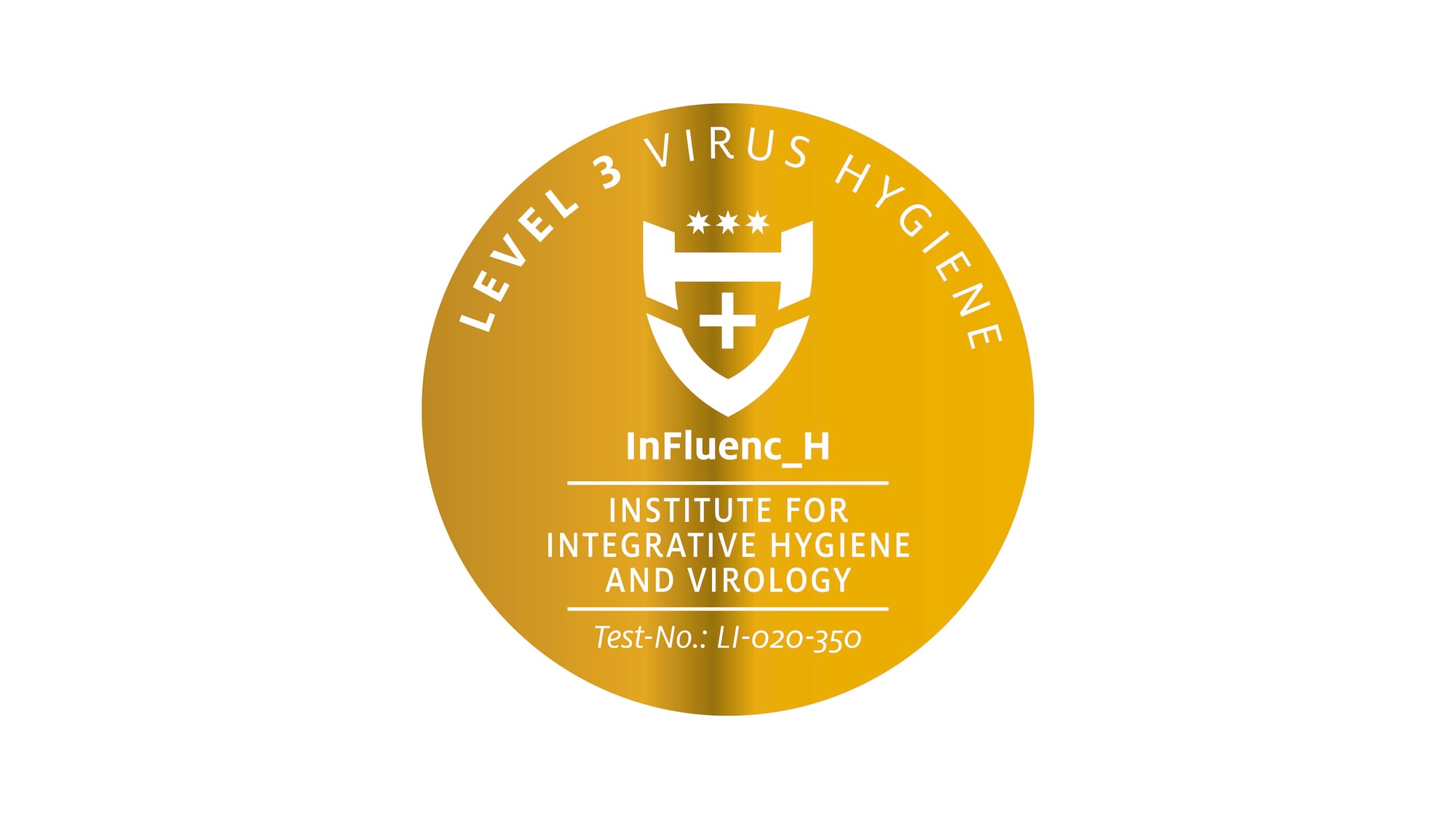 Golden Virus & Hygiene Seals
Our innovative dishwashing technology and hygiene programs ensures dishes are germ-free. Tests by the independent Rhine-Waal University of Applied Sciences have confirmed that exceptional sanitary cleaning is achieved with Miele dishwashers. Additionally, the Certified Hygiene Seal confirms that all dishwashers remove more than 99.9% of specific bacteria.
More great reasons to choose Miele dishwashers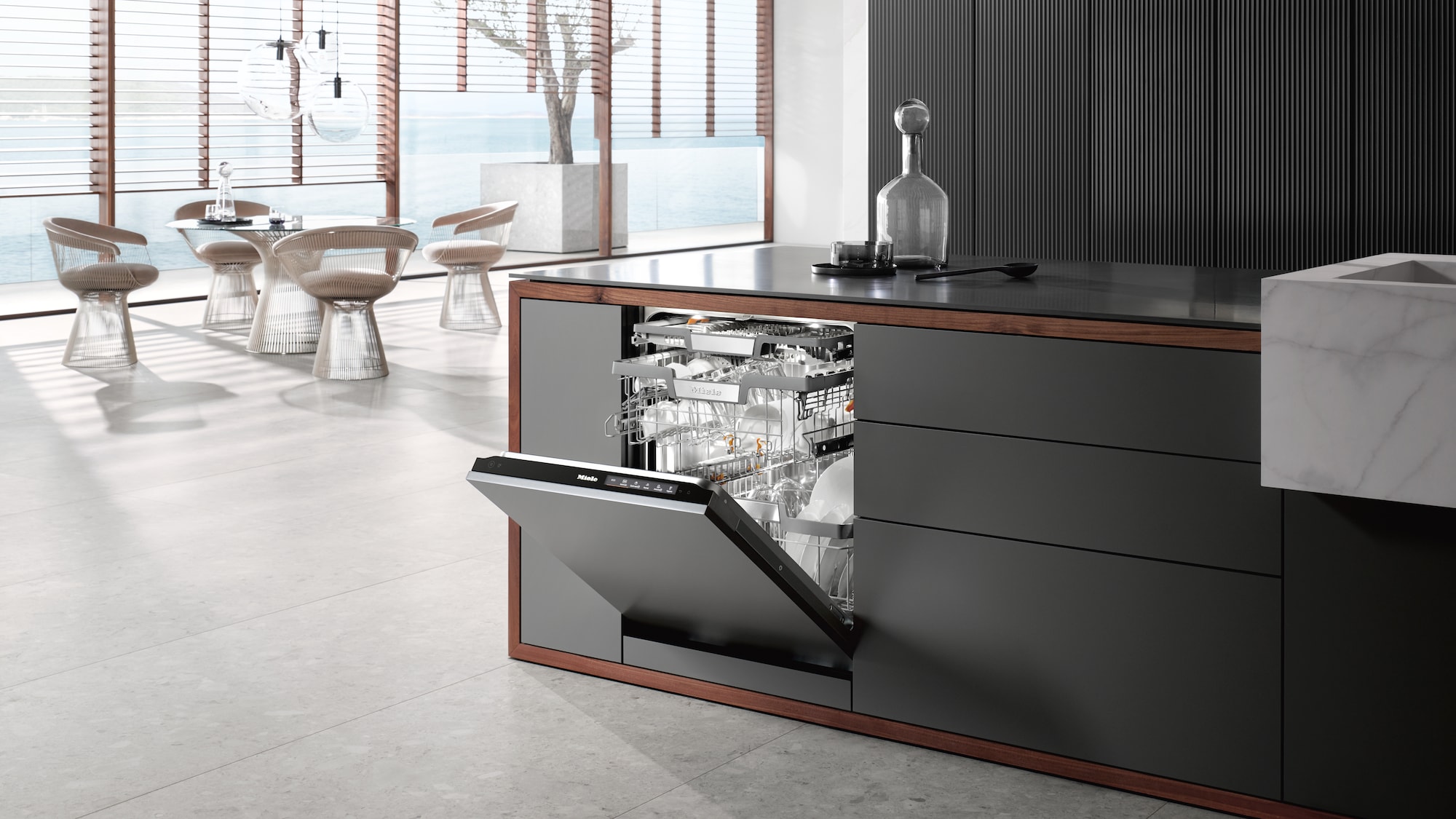 G 7000 Dishwashers
Discover Miele's G 7000 dishwashers: Offering additional features like AutoDos dispensing with PowerDisk and AutoStart technology, allowing you to control your dishwashers from anywhere.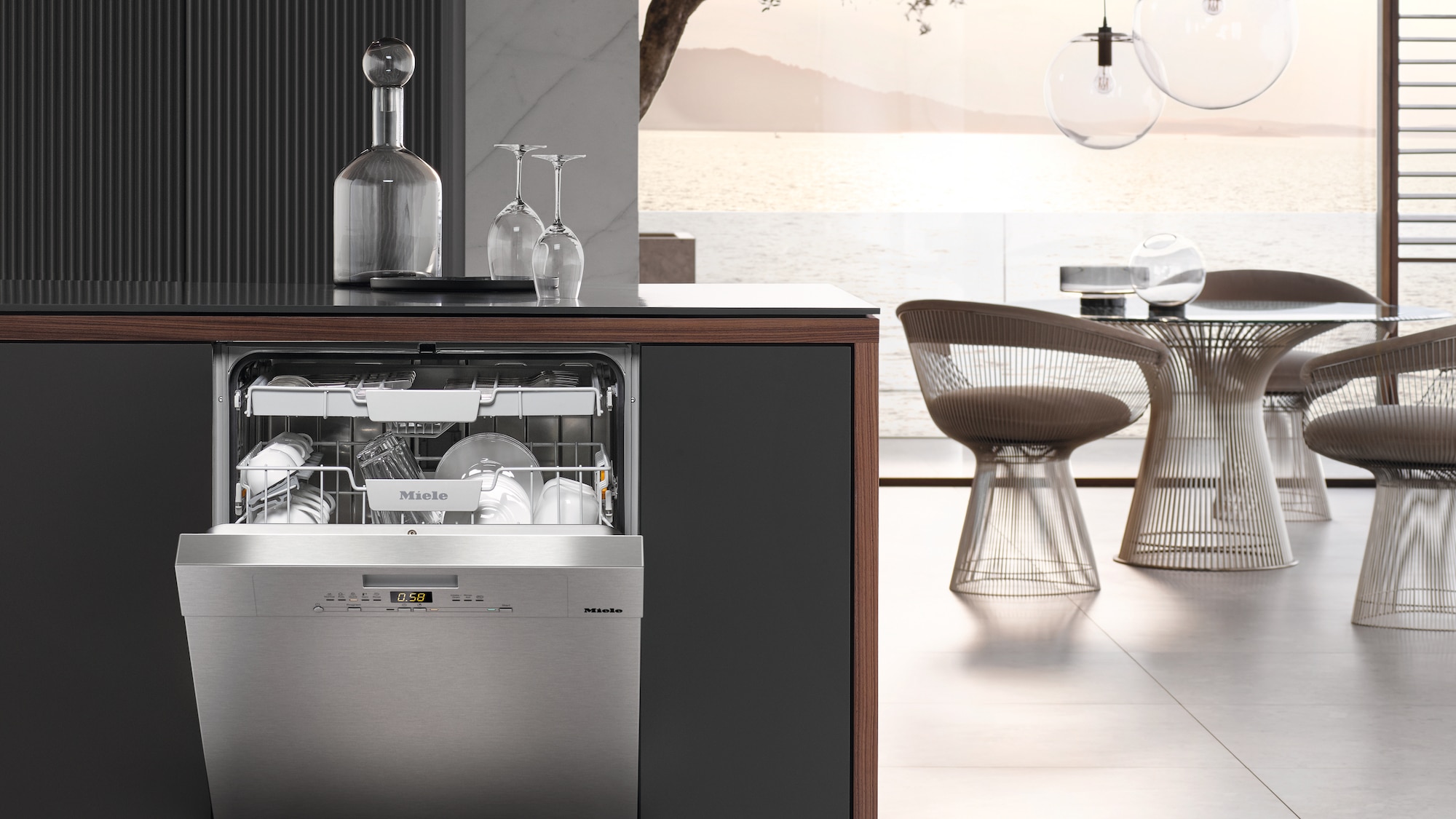 Explore G 5000 Further
Enjoy brilliant performance with more space, more convenience and lower energy consumption.