TwinDos™
The innovation for perfect results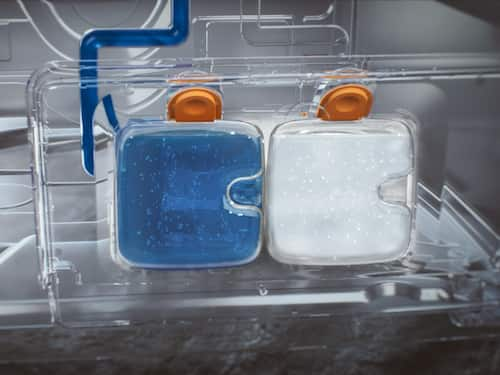 The innovation for perfect results
With UltraPhase 2, bleach is added at the appropriate time during the wash process and removes even stubborn stains such as coffee, tea, fruit juice, or red wine.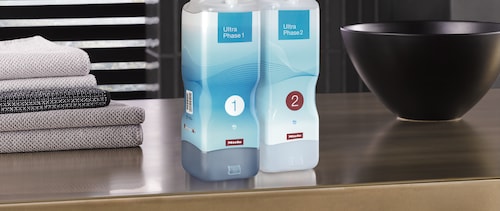 Perfect wash results
Miele has revolutionised laundry care: no other liquid detergent system washes both white and colored items as thoroughly as the 2-Phase-System from Miele. This has been proven in comprehensive tests. The secret of the excellent wash performance lies in the two liquid detergent components UltraPhase 1 and UltraPhase 2: they are dispensed from separate cartridges at the perfect time during the wash process – completely automatically.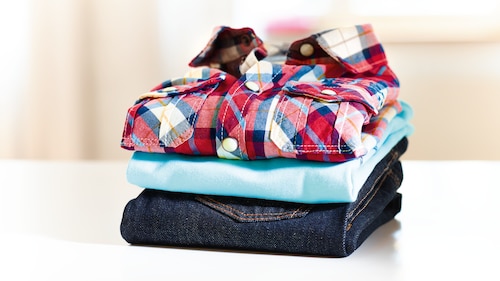 The innovation for perfect results
The 2-phase system from Miele washes more thoroughly and cleaner than conventional liquid detergents that do not contain bleaching agents, which would destroy other ingredients. UltraPhase 1 and 2 are stored and dispensed separately, which makes it possible to add bleach to the TwinDos® system.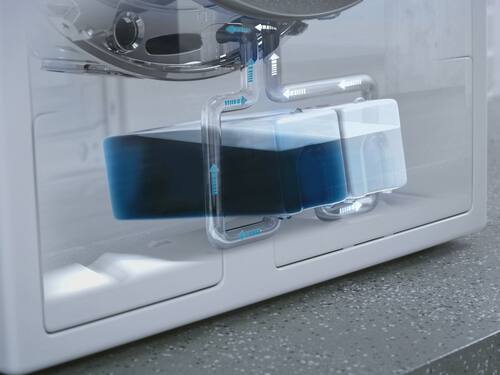 The innovation for perfect results
The active ingredients in UltraPhase 1 dissolve the dirt and remove stains such as oil, grease, protein, and starch.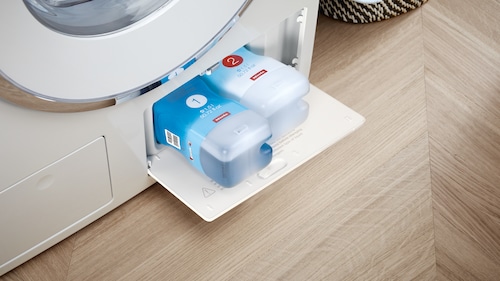 UltraPhase 1 guarantees perfect cleanliness and brilliant results on colors and white laundry. With UltraPhase 2, bleaching agent is added at the ideal moment to ensure that even stubborn stains are removed completely.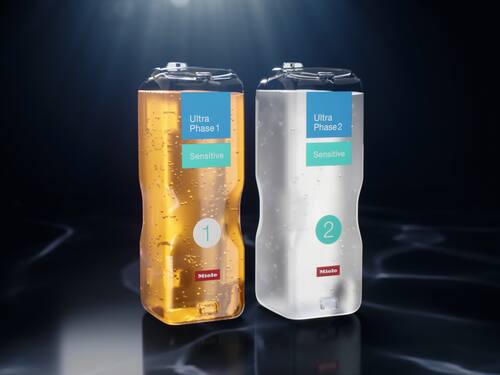 The innovation for perfect results
To protect delicate skin, we now offer a sensitive version of our UltraPhase 1 and 2 detergent which is completely free of colorants and fragrances. By using sensitive detergents, you give your skin time to recuperate and keep allergies at bay. And your laundry? Perfectly cleaned and cared for – you can rely on that too.
Features depend on model. Images are only examples and used for explanation purposes