Semi integrated Dishwashers
Integrated dishwashers
The appliance front can be matched to the cabinetry of your built-in kitchen – for a completely seamless kitchen design. Alternatively, front panels in stainless steel with Clean Touch Steel finish are also an option.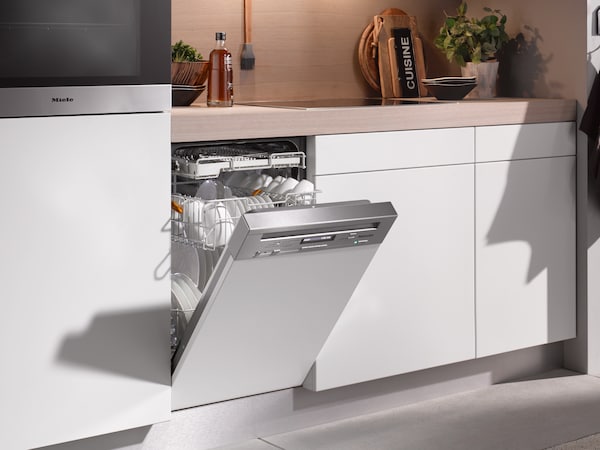 Features depend on model – images are only examples and used for explanation purposes
Flawless shine
Experience the world of Miele dishwashers
Miele dishwashers are available in different heights and widths. The perfect solution for your kitchen, every time!
Go to products
Riedel recommends Miele Dishwashers
High-quality glassware cleaned gently and perfectly
Can delicate, expensive wine glasses really be washed in a dishwasher? Yes, perfectly, as long as it's a Miele!
Go to products