Professional Rotary Irons
Miele Professional Rotary Irons are the perfect partners for all laundry machines used in the wash process. They stand for innovative product features, a responsible approach to the use of resources, excellent ergonomics, and the dependability which comes from a strong brand.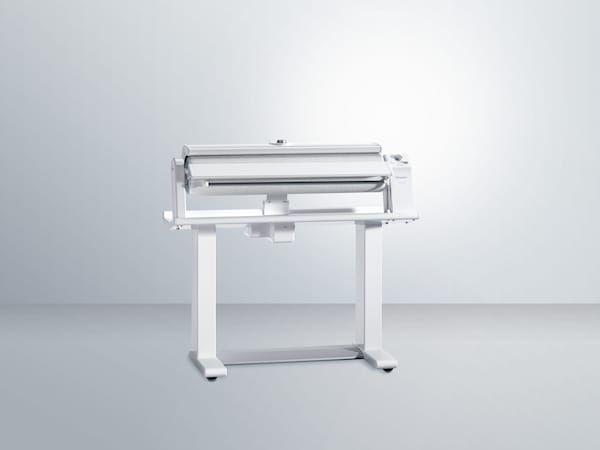 Low consumption values
Economical and efficient
Economical and efficient: Miele Professional commercial laundry appliances impress with low consumption values.
Durable roller cover
The extremely durable ironer covers are particularly long-lasting and heat-resistant.
Finger guard
A focus on safety: The finger guard is triggered if fingers come too close to the roller when feeding in laundry.
Steam function
Best results
Powerful against creases: Quick and uniform steam for perfect ironing results.
Perfect laundry finish
Uniform pressure over the entire working width guarantees a perfect laundry finish.
Features depend on model – images are only examples and used for explanation purposes
Robust and durable
Quality you can rely on
A demanding working day requires products you can rely on 100%. To guarantee high standards of reliability, all products from Miele Professional undergo comprehensive quality tests and an extremely rigorous final inspection.
Go to products
Subject to technical changes; no liability accepted for the accuracy of the information given.