Professional built-under dishwashers
Built-under dishwashers
For a perfect appearance, these dishwashers can be easily installed under a countertop. The machine can be adjusted as needed to suit the height of the worktop. The required niche width is 23 5/8" (60 cm).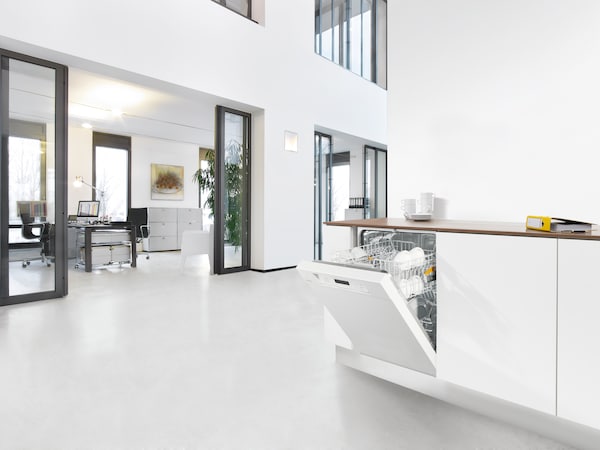 Features depend on model – images are only examples and used for explanation purposes
Robust and durable
Quality you can rely on
A demanding working day requires products you can rely on 100%. To guarantee high standards of reliability, all products from Miele Professional undergo comprehensive quality tests and an extremely rigorous final inspection.
Go to products