Product Detail
USD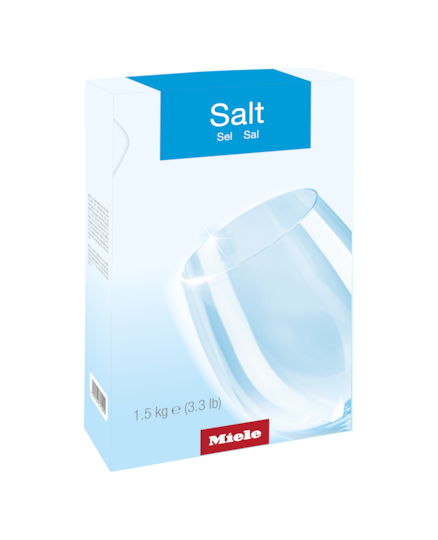 GS SA 1502 P
Dishwasher salt, 1.5g (3.3 lb) for optimum function and performance of a Miele dishwasher.
Extra coarse — perfectly suited for Miele dishwashers
Protects machine and dishes against dangerous limescale deposits
Simply perfect dishwashing. With Miele.
---
Your exclusive advantages
Maintenance (3)
Miele detergents
Optimum cleaning results
"The formula especially developed for Miele dishwashers stands for reliable, perfect dishwashing results."
Gentle treatment of glasses
Sparkling shine
Perfect interaction between rinse aid and dishwasher Sparkling shine at each rinse cycle.
Follow the link and you will find all the resources you need for planning and installing any of our products
Subject to technical changes; no liability accepted for the accuracy of the information given.