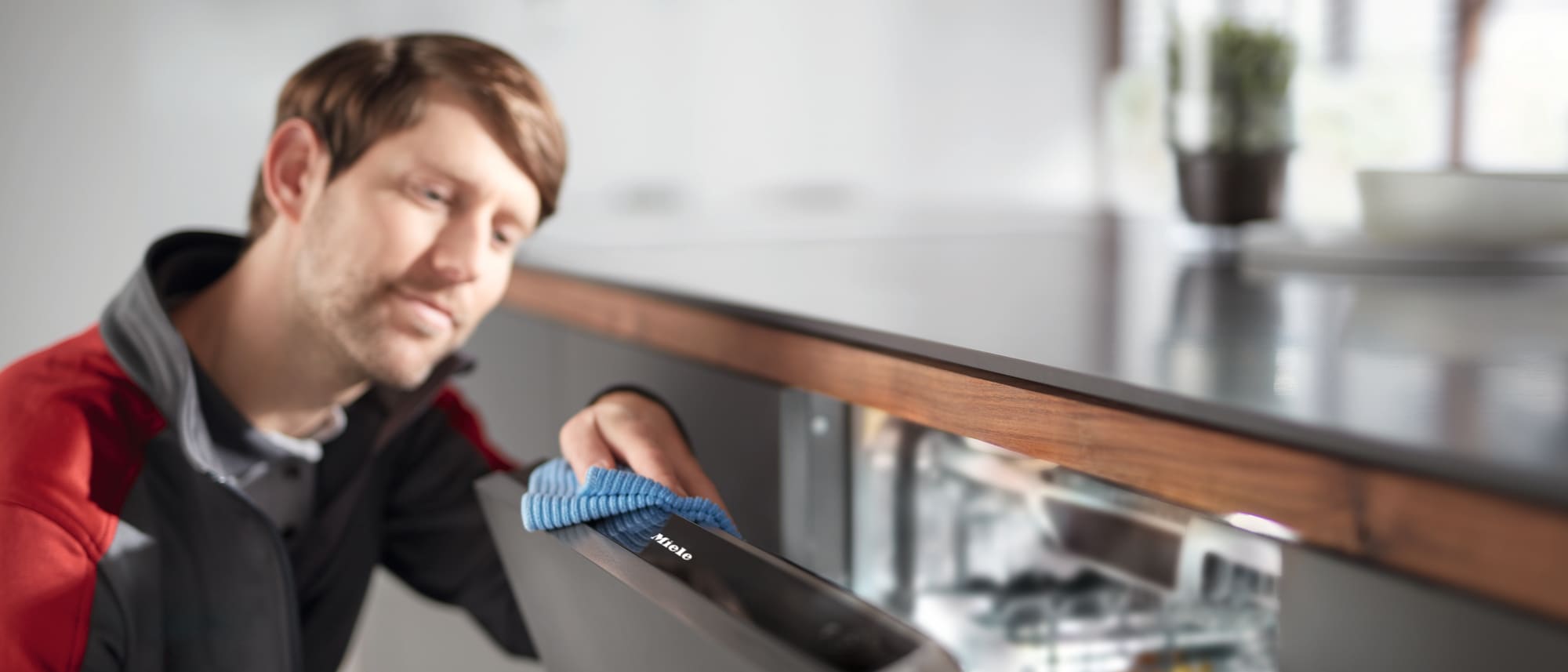 Maintenance service
Treat yourself to professional maintenance and care for your Miele appliances by our experts. With our maintenance service, your appliances will always be in the very best condition.
This service is not offered in all states for all Miele products. Please contact Miele for more information.
When longevity is part of our philosophy
Are you looking for ultimate convenience? We'll have a Miele technician come to your home to give your Miele appliances some intensive care and maintenance. The deep-cleaning process enables areas which are inaccessible to you on the inside of the appliance to be cleaned.
The technician will also carry out an extensive functional check on the appliance, including a leakage test. With the help of the unique Miele diagnostics system, we will check your Miele appliances, update them and check them for electrical safety.
Contact
Extend your Miele warranty now
For added peace of mind, you have the option of extending your Miele warranty to up to 5 years, including the 1-year Miele warranty.