bean to cup coffee machines CM5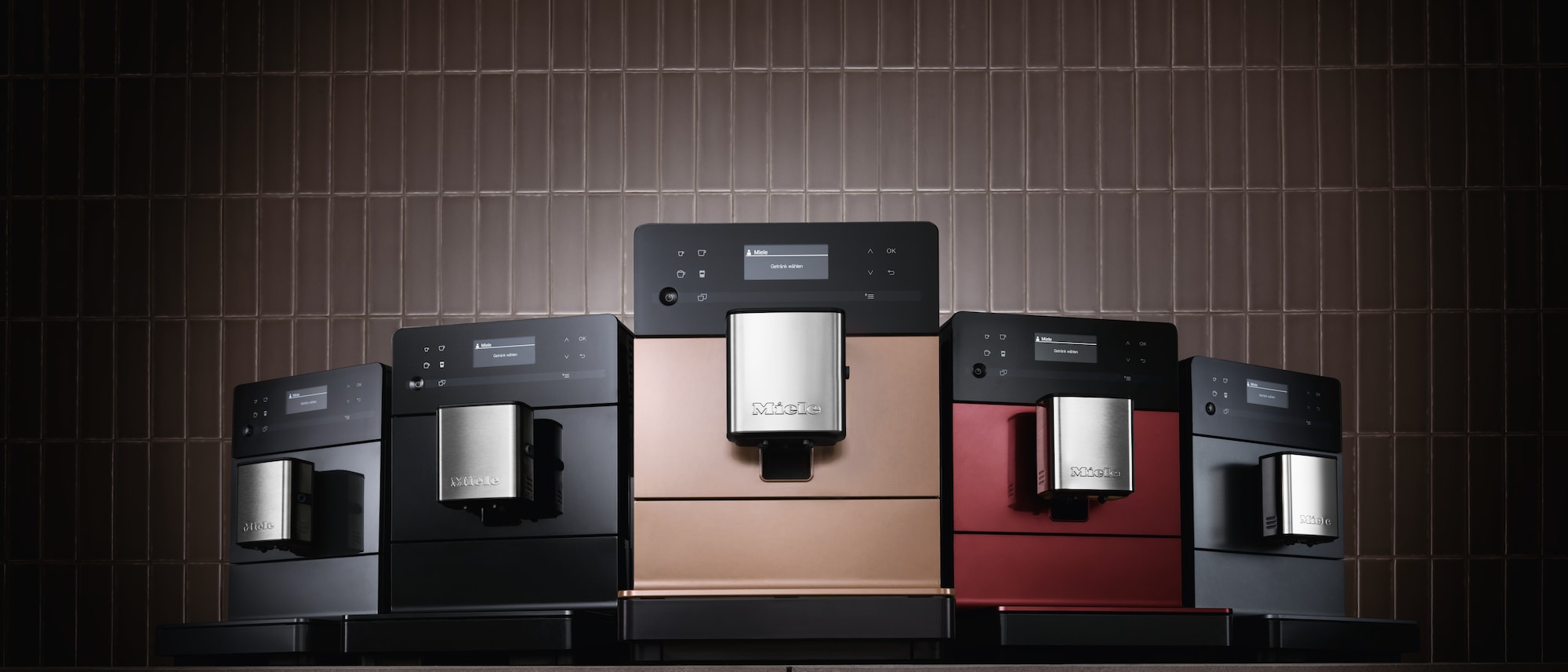 The taste of excellence that lasts. And lasts.
CM5 Silence Bean to Cup Coffee Machines
Miele's CM5 Silence bean to cup coffee machines are 50% quieter while grinding and feature a new design and attractive, new colors to suit your personal taste.
For a limited time, receive an instant $200 off the purchase of any countertop coffee machine.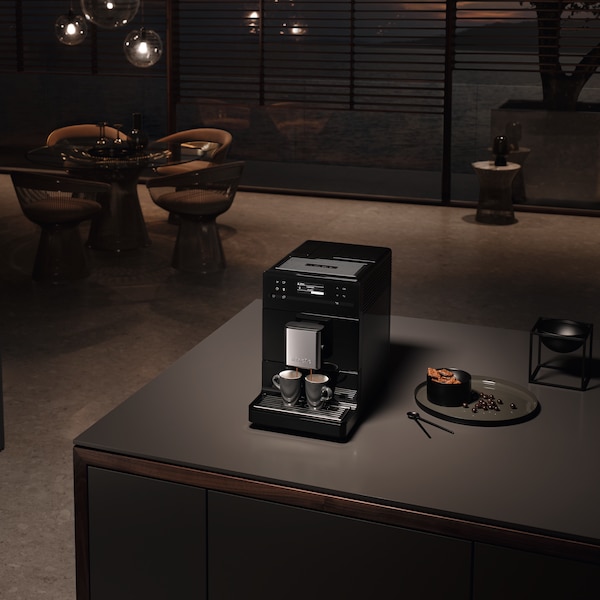 *compared to CM5300
Silence: Quiet When Grinding
With new design, comes new innovation. Our bean to cup CM5 Silence coffee machines are quieter than ever before — featuring grinding that is 50% quieter* than previous models.
Shop Now
OneTouch for Two
The bean to cup Miele CM5 Silence coffee machines are easy to operate and allow for two coffees at the touch of a button. Additionally, the grinder guarantees perfectly ground coffee beans while Miele's AromaticSystem ensures that the brew chamber expands when water flows in. With individual setting options, the fully automatic system will turn your favorite beverage into an unforgettable experience.
Easy Cleaning
Let the machine do the cleaning for you. The CM5 coffee machine rinses automatically and most components are dishwasher-safe, thanks to ComfortClean.
Shop Appliance Care Collection
Explore our CM5 Silence models:
Enjoy a bean to cup coffee machine experience in your home
We reserve the right to make technical changes; we assume no liability for the accuracy of the information provided.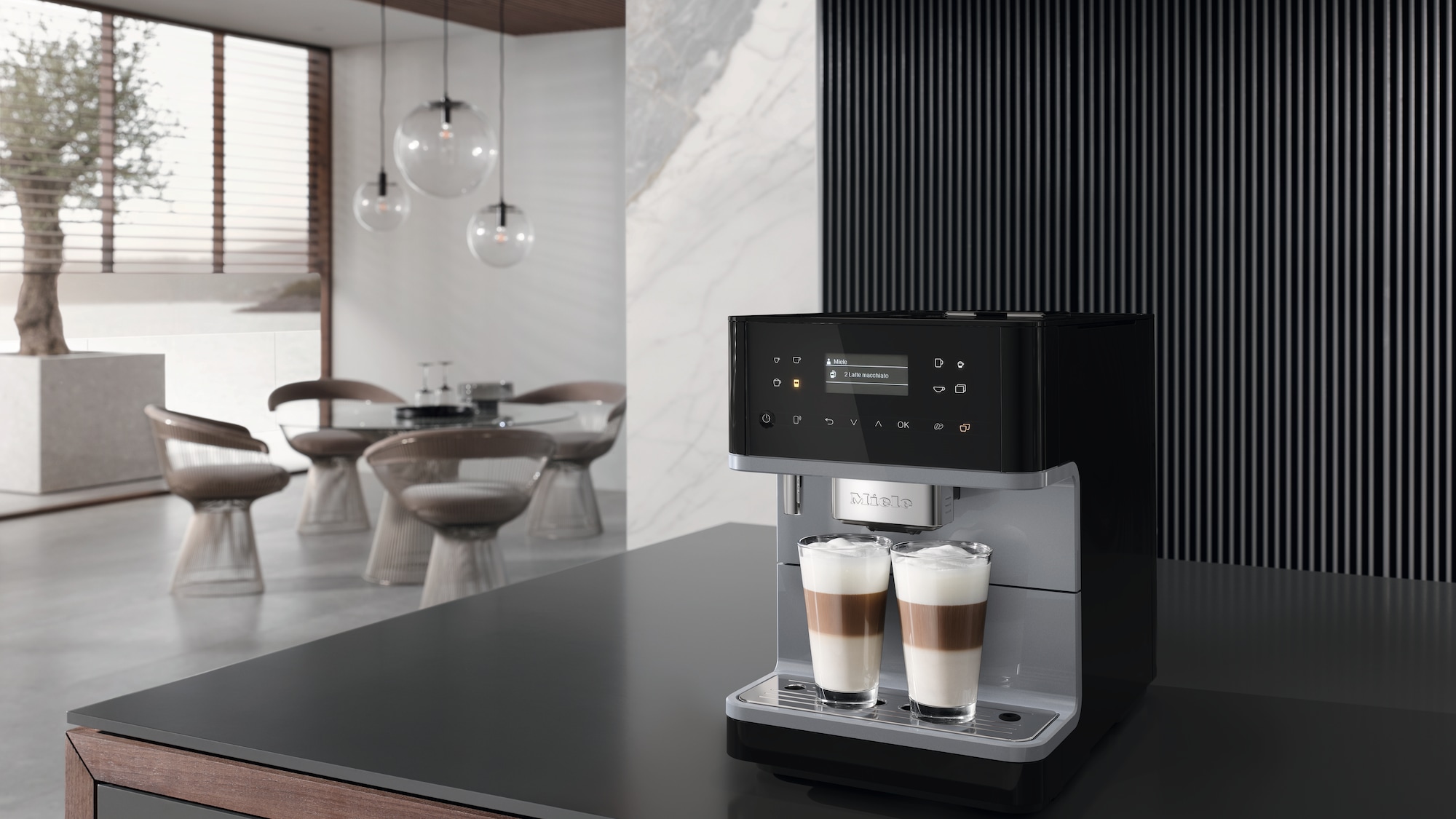 An All-New At Home Coffee Experience
The New CM6 Barista Coffee Machine Series
Looking to upgrade for more features? Learn more about our new CM6 Series of Barista Coffee Machines. Elevate your coffee espresso machine experience by customizing and saving your favorite coffee and espresso drinks with User Profiles. Enjoy 19 beverage styles from a single machine! Plus, the Miele@home feature offers WifiConn@ct for today's lifestyles.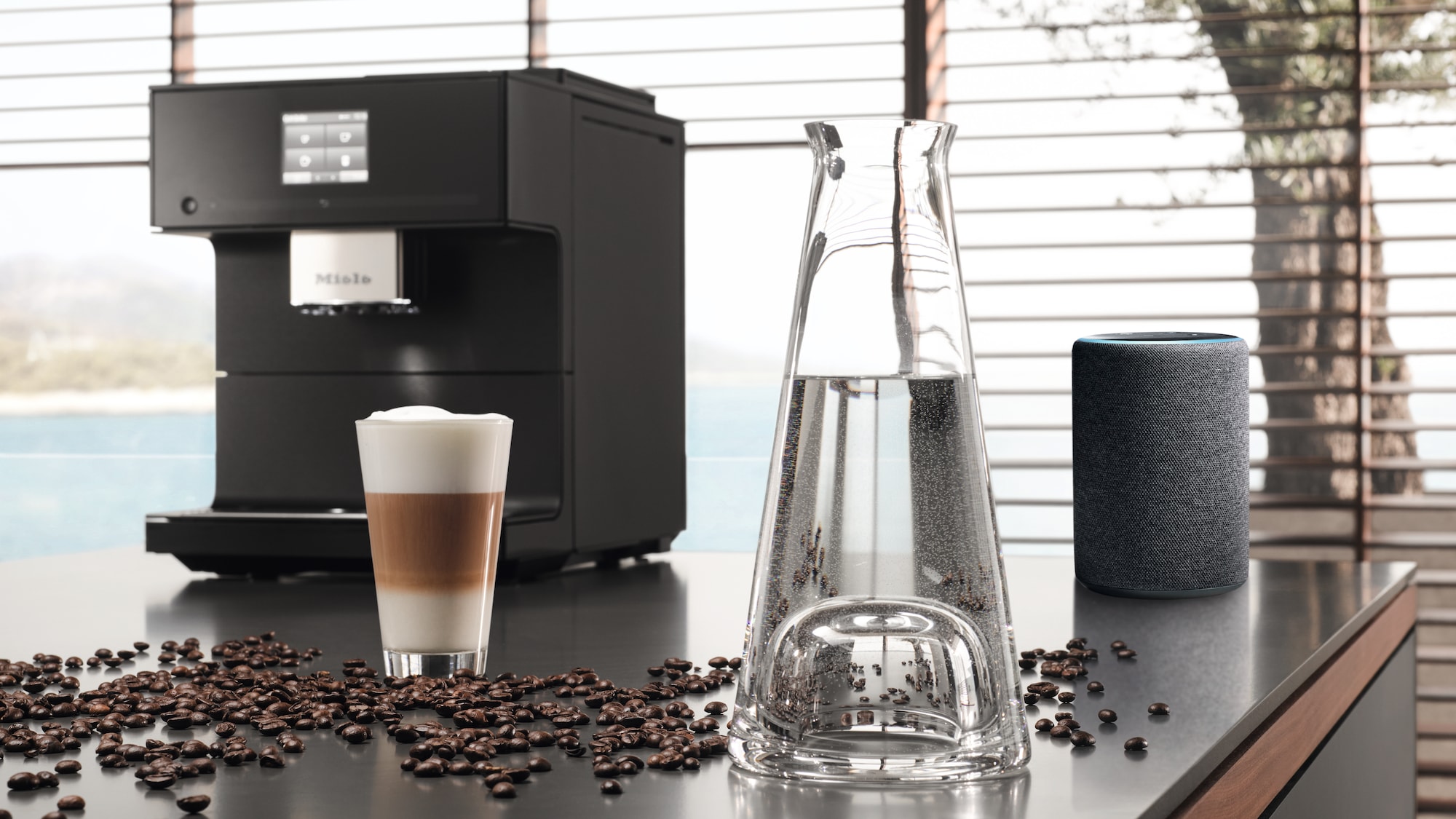 Experience a new level of luxury
CM7 CoffeeSelect High End Coffee Maker
Miele is proud to introduce the new CM7 CoffeeSelect High End Coffee Makers. These new coffee makers include a whole new lineup of incredible features. Enjoy luxury features: 3 bean containers for ultimate variety, Automatic CupSensor, AutoDescale, Versatile Beverage Options and more.