Yummy clothing
For Gretchen Röehrs, food plus paper equals fashion.
For illustrator Gretchen Röehrs, food and fashion are inextricably linked. That's just one of the reasons why she uses fruit and vegetables to conjure up quirky designer garments on paper.
It all began with three blackberries. Gretchen Röehrs laid them out on a sheet of white paper and drew graceful female shapes around the fruit in the style of classic fashion sketches − as if fruit and vegetables were quite normal elements of designer clothing. In fact, this blackberry illustration was only meant as a greeting from sunny San Francisco to a friend who was longing for fresh food during the cold winter months on the East Coast. Anyway, that's what Gretchen has been telling major fashion magazines such as Harper's Bazaar and Elle since they discovered the artist and her Instagram page. This is where Gretchen eventually uploaded her picture of the blackberry dresses. It was soon followed by trousers made of bright green peas, a leafy evening gown with a swinging broccoli skirt, and a coat composed of peach slices. Since then she has designed a whole collection using fruit and vegetables. She occasionally throws in a bit of junk food, such as a croissant to create an egg-shaped minidress, or a cookie as a bubble skirt.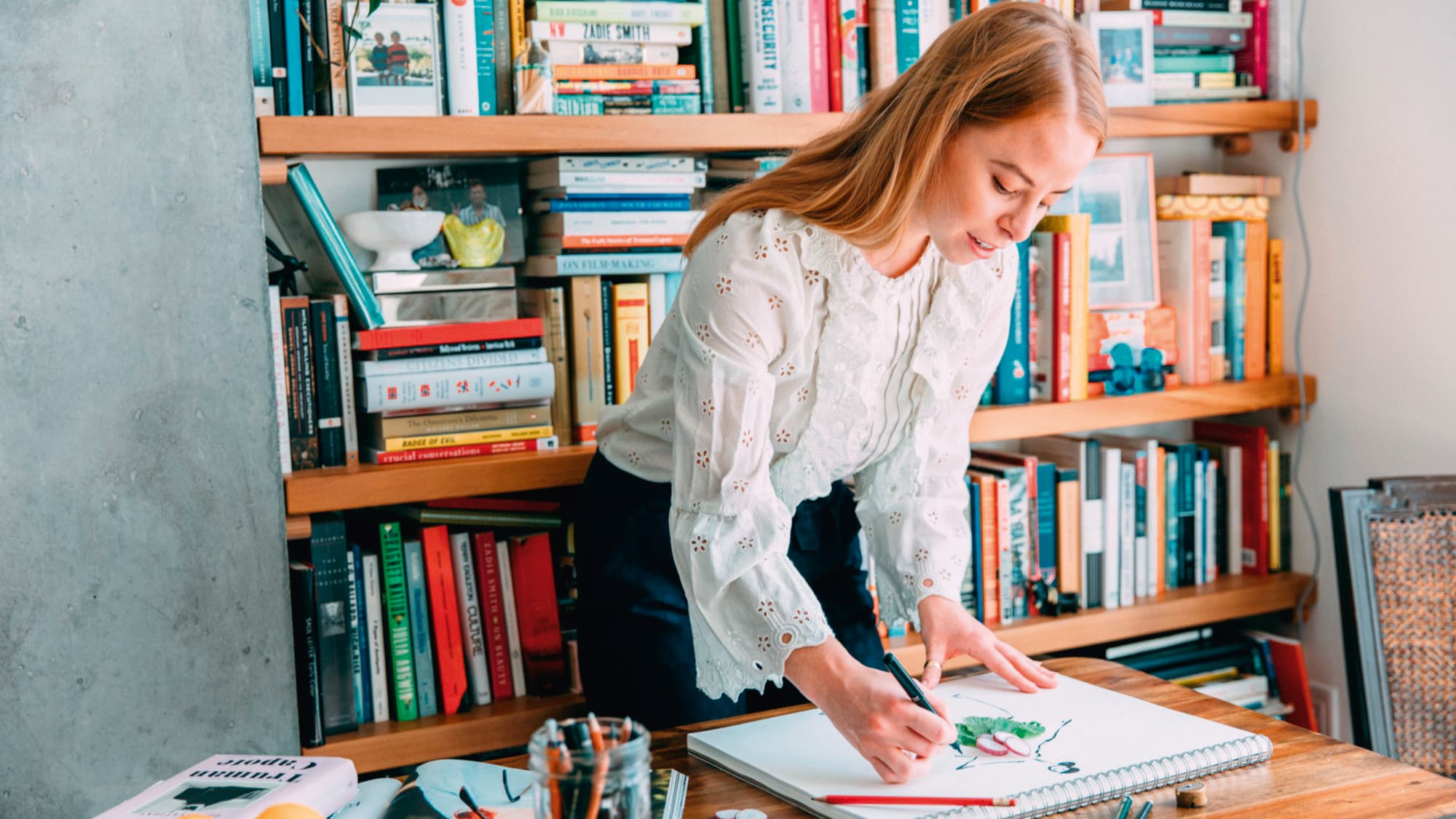 Food as an expression of personality
When you ask Gretchen Röehrs about her creative process, she stresses that her drawings have to be spontaneous. "I simply work with what's around me − and whatever happens, there's always a pencil, a sketchbook, and some food," she says. It's true that the fine lines and lively poses of her fruit-and-vegetable models give her drawings an effortless quality that cannot be contrived. Gretchen simply draws. She doesn't overthink it. "I just put the food on the paper and draw around it. It's really quick," the artist tells us. And yet every one of her figures has its own, unique personality, as conveyed by its particular pose, but above all by the type of food that is used, and the clothing that is depicted. The fact that fashion and food both provide a means of self-expression resonates in Gretchen's drawings. "What we eat and what we wear are two ways of expressing aspects of our personality. And at the same time they're both so visual that you simply can't avoid connecting them." This is how Gretchen Röehrs explains the background to her work. The personality that she breathes into her figures and their clothing is determined by the food she uses: "The colors, the form, and the mood I'm in all determine the attitude of the illustrations."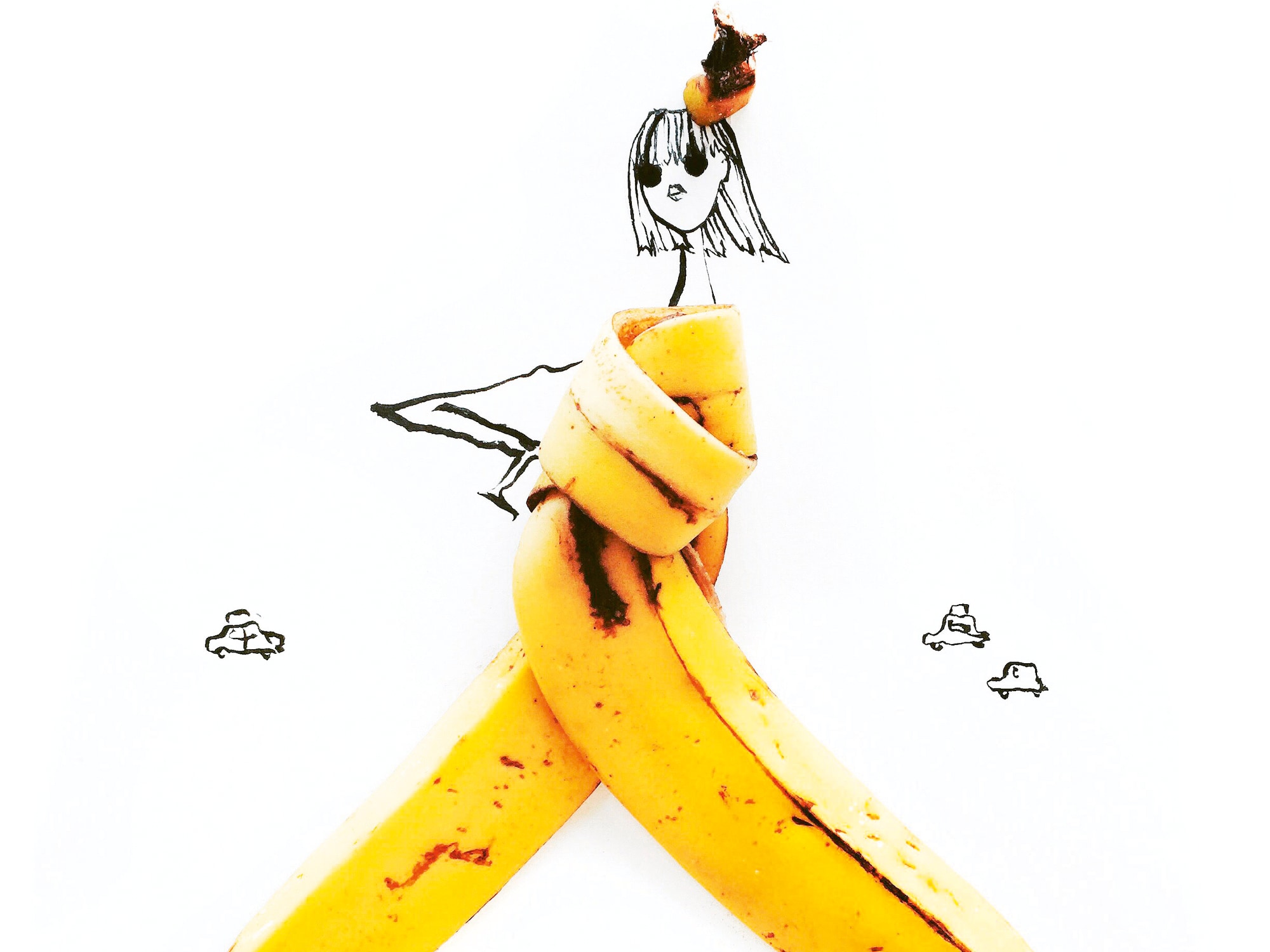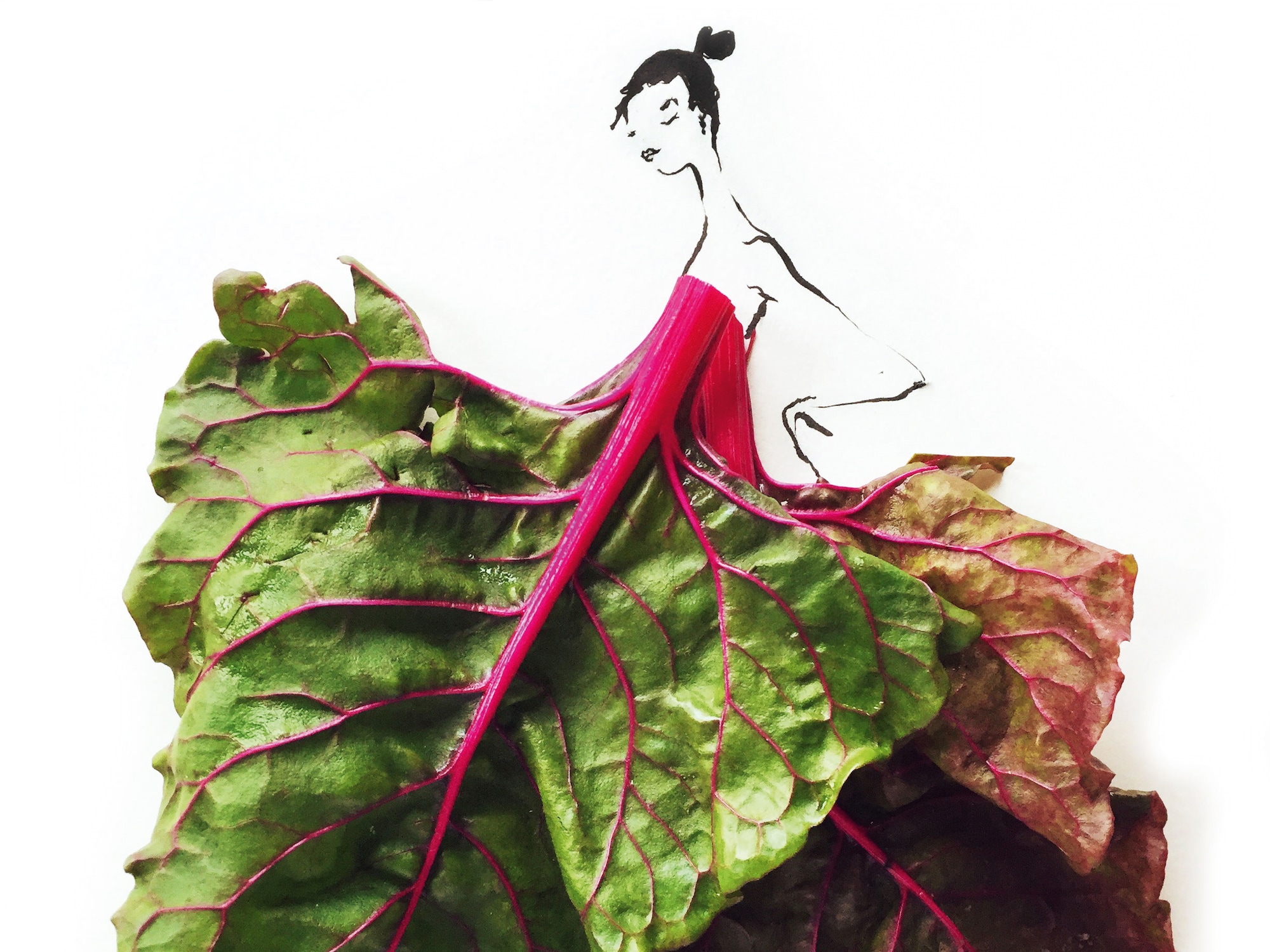 When banana skins become harem pants
Her particular favorites include the drawings in which a banana skin turns into fashionable harem pants, and another where a chard leaf is draped around the figure's body like a lavish red carpet gown. "They both look like clothes that you could actually wear − imagine them being made of silk instead of fruit and vegetables!" Gretchen Röehrs started out in the fashion industry, studying the subject at college, and learning about its possibilities. Fashion design gave her a feeling for capturing the human shape. "But the main thing I learnt was that drawing is more fun than designing," she adds. This love of sketching led her to become an illustrator when she left college, and she still works in this field.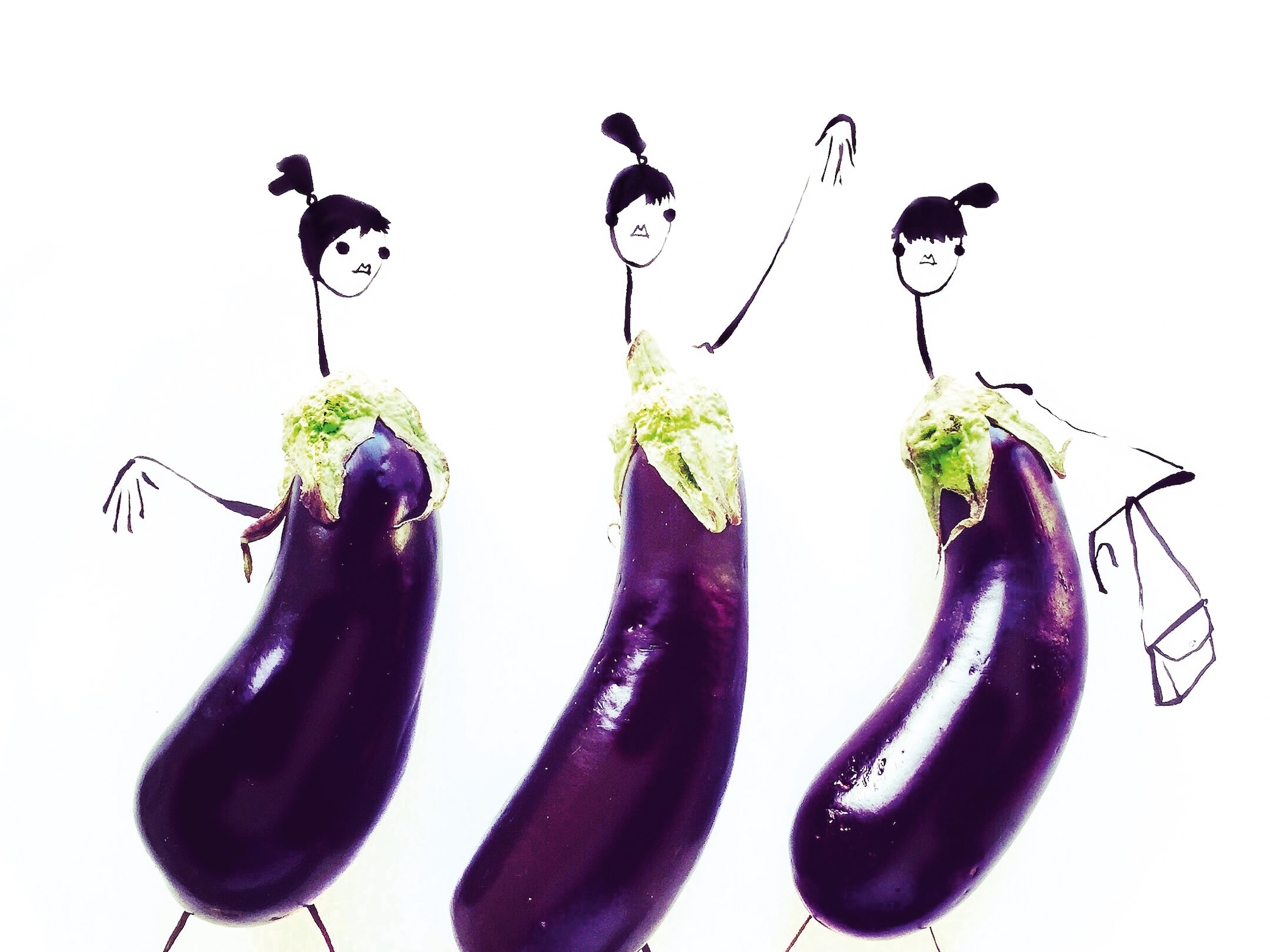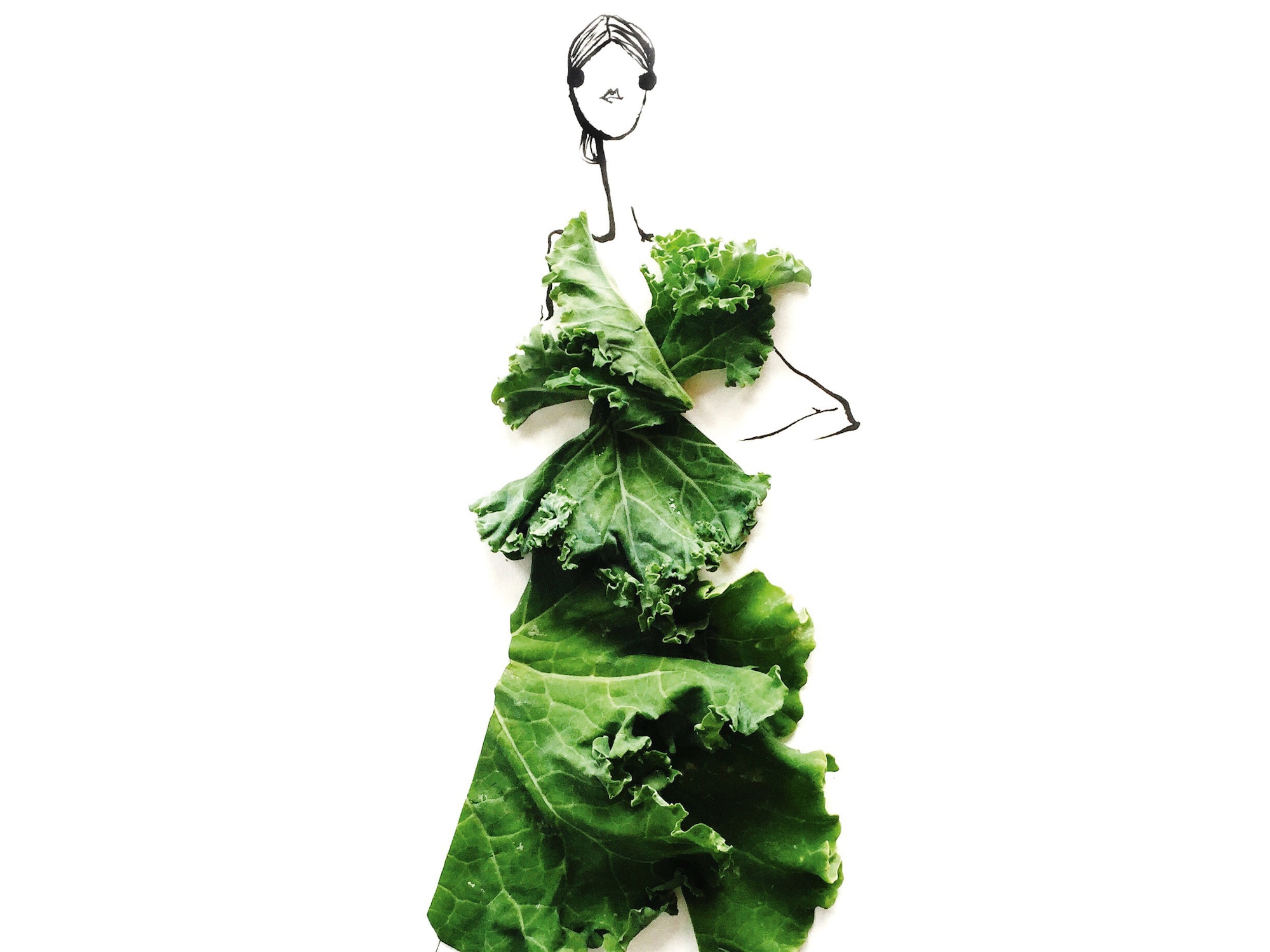 A blank sheet of paper is Gretchen Röehrs' creative playground. But she is less adventurous in the kitchen, telling us: "My cooking is really boring." Apart from one thing: "When I'm in the mood for throwing a dinner party, I pull out all the stops." She also loves to eat an exquisite dinner in a restaurant and enjoy the moment when food is beautifully served up not on paper but on a plate by a chef. She tells us: "The meal I once had at Benu in San Francisco was the most inspiring combination of dishes I have ever eaten. That was true art, even if it was very ephemeral." If you want to follow in Gretchen's footsteps, Benu offers modern American cuisine with dishes such as seasonal salmon roe with hand-pressed sesame oil or leeks with black truffles and ham. It is one of the top restaurants in the US. In fall 2014 head chef Corey Lee achieved the (almost!) impossible when he was awarded his third Michelin star.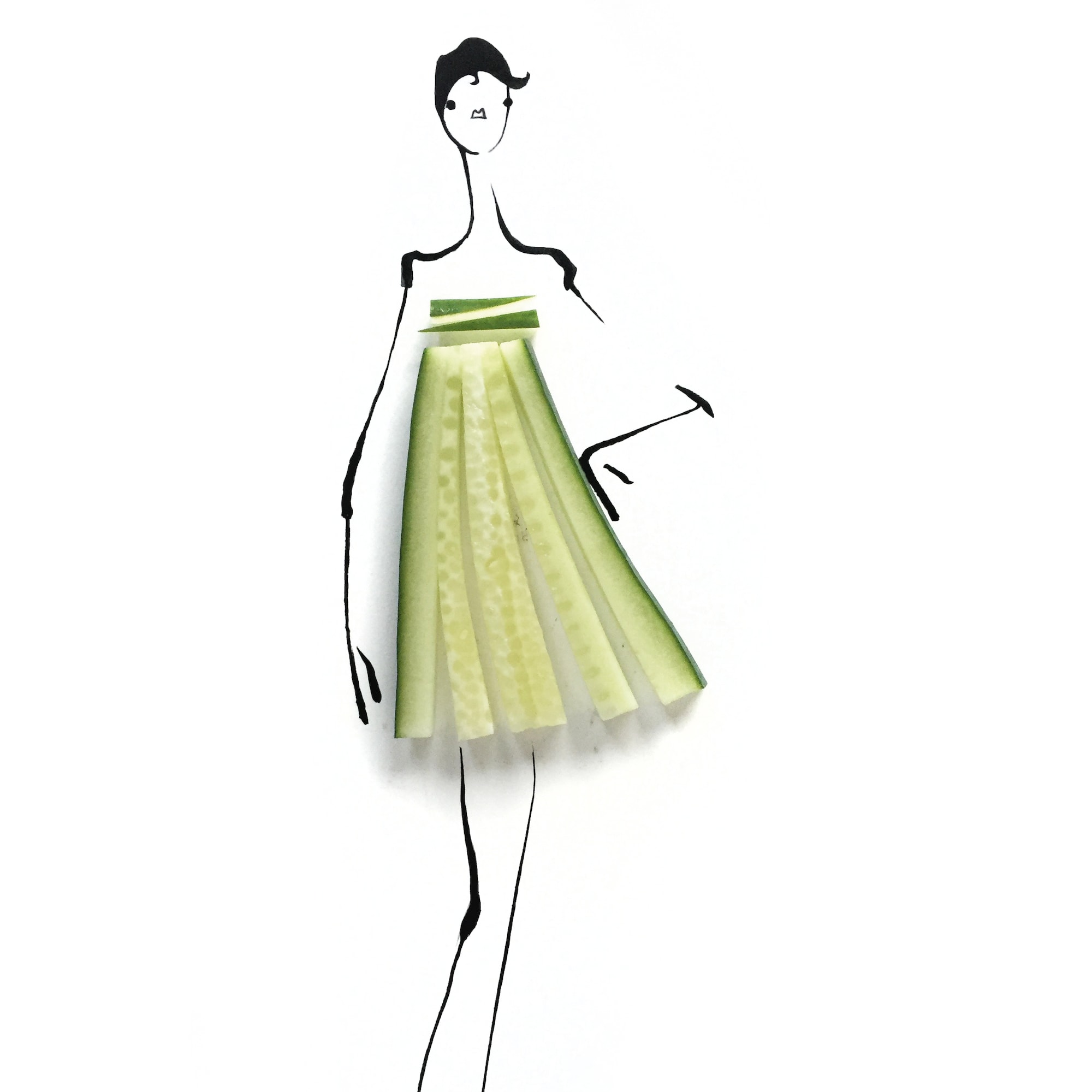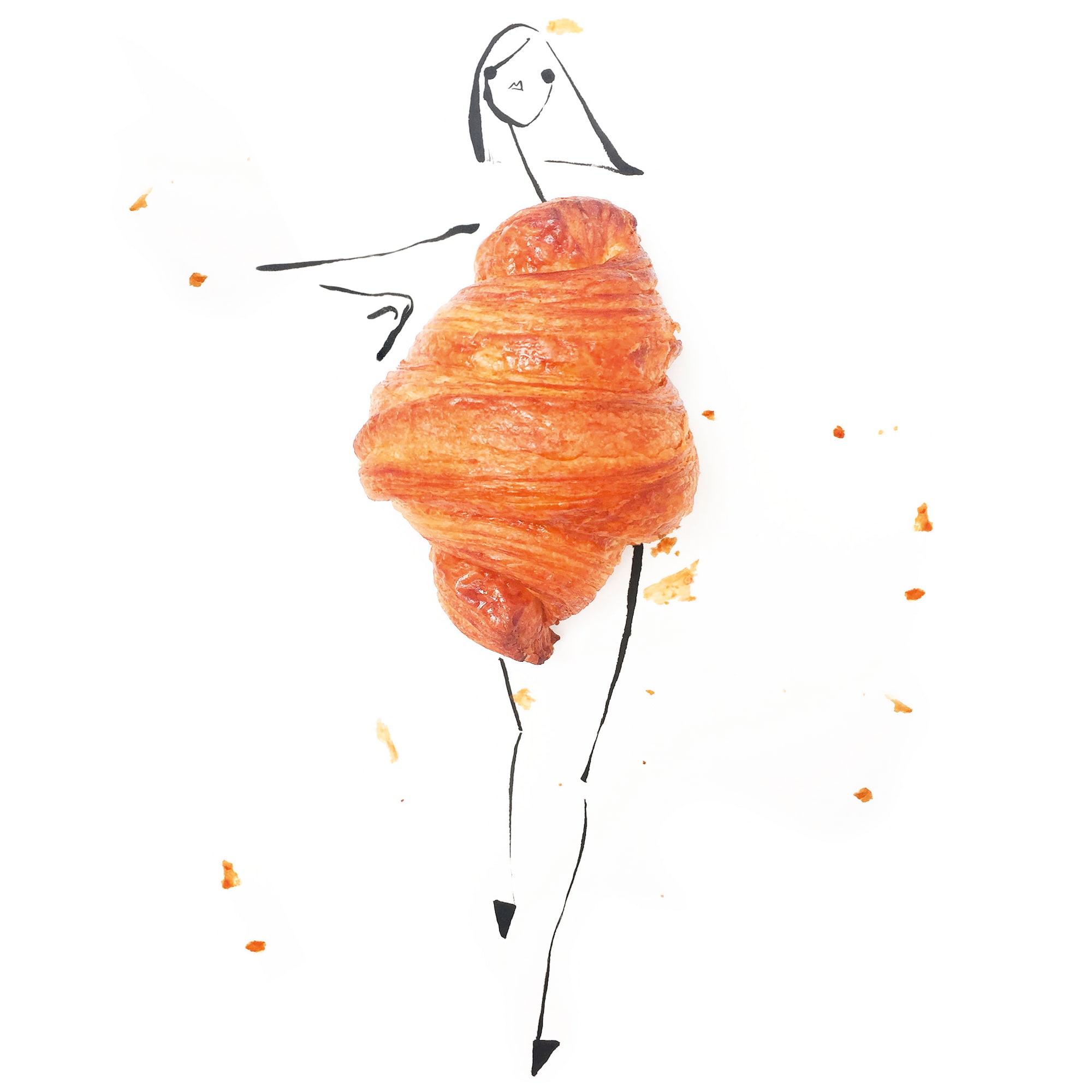 Author: Nina Heitele
Images: © Gretchen Röehrs, © Annie Martin