The man in the key position
As a hotel concierge, Amedeo Musto D'Amore is a collector of secrets.
Amedeo Musto D'Amore is Head Concierge at the Hotel Vier Jahreszeiten in Hamburg. In his 40 years at the hotel he has handled some weird and wonderful requests.
A gladiator sits in a beige designer armchair in a luxury suite. But he is not clad in sandals, greaves, and helmet like the gladiators of Ancient Rome. Instead, his combat gear consists of a black cutaway, bronzed complexion, and a smile so warm that you immediately trust him with life and limb. "In the arena, gladiators fought to the death. I do the same to make sure my guests are happy", says the man with a name that seems to be straight out of a Hollywood Italian romance. He is Amedeo Musto D'Amore, Head Concierge at the Vier Jahreszeiten in Hamburg. Indeed, his personality and charm are enough to send Robert De Niro into early retirement ("I'm Italian, perhaps you've gathered that from my accent."). His role in this traditional 5-star hotel might be compared to the lead role in a blockbuster, albeit a low-key one. A concierge has to stay in the background and be there for others. But his quiet, gentle manner belies his strong will to win. Perhaps that's why he has become something of an institution at this grand, luxury hotel.
The work of a concierge is an art form
He has been working here for 40 years, longer than any of his colleagues. "I was discovered", he says, looking back with unabashed pride at the moment when the former director of this luxury hotel asked him to come and work for him. That was the summer of 1976. The director was staying at a hotel in Taormina, Sicily, where D'Amore happened to be working. D'Amore accepted his offer – and quickly fell in love with the 120 year old hotel, the city, and a local Hamburg girl.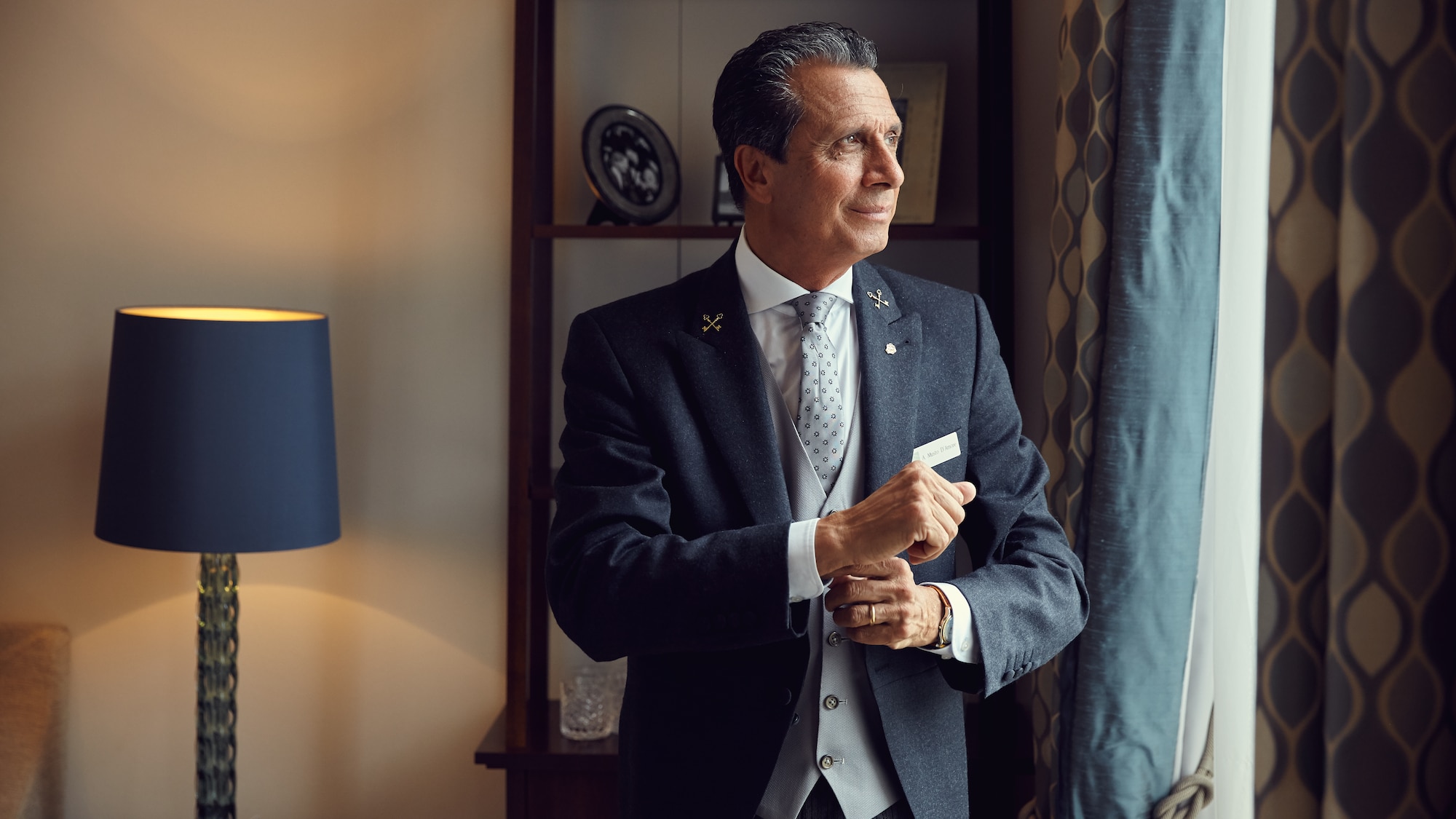 Settle into one of the silk-upholstered sofas in the lobby and watch D'Amore on the phone and shaking hands. Perhaps you don't realize it at first, but what he is doing is more than just service, it is an art form. Always understanding, always attentive – everyone who enters the hotel feels he is there just for them. He is a master when it comes to understanding how a guest is feeling; a connoisseur of human nature who has gathered years of hands-on experience in psychology and social science. "I instantly know when someone has just bought a suit in order to play the man of the world. I also know when jeans and a T-shirt are concealing a billionaire businessman." It is him that guests trust with their most personal problems, such as when a gynecologist is needed to confirm a pregnancy. "It's like hearing confession. I listen, but I never reveal what they tell me." All he has learned about the likes and dislikes of his core customers has now been transferred to a computer from 14,000 handwritten index cards, but if in doubt it's best to ask D'Amore.
When he swaps his linen jacket and aviator sunglasses for pinstripes and tie to start his shift, he never knows what to expect. This is what he loves about his job. Getting tickets for a sold-out premiere or a table in a fully booked restaurant, advising Chinese guests on their gift shopping – this is all part of daily business. But then there are the weird and wonderful requests, such as when Saudi Arabian princes arrive with a huge entourage. "Unlike European guests, they're used to having everything done with a wave of the hand, so you have to keep your cool", comments D'Amore. He knows that when a sheikh comes to visit there will be hundreds of items of luggage and absolutely anything can happen. He might have to get hold of 80 North German dairy cows and have them shipped to Jeddah. Then there was the time when a princess suddenly asked for a pony. And a whole suite had to be transformed into an oasis like in the 1980s. A rubber plant that was no longer needed after the guests' departure now has a home with D'Amore in Hamburg's Bramfeld district.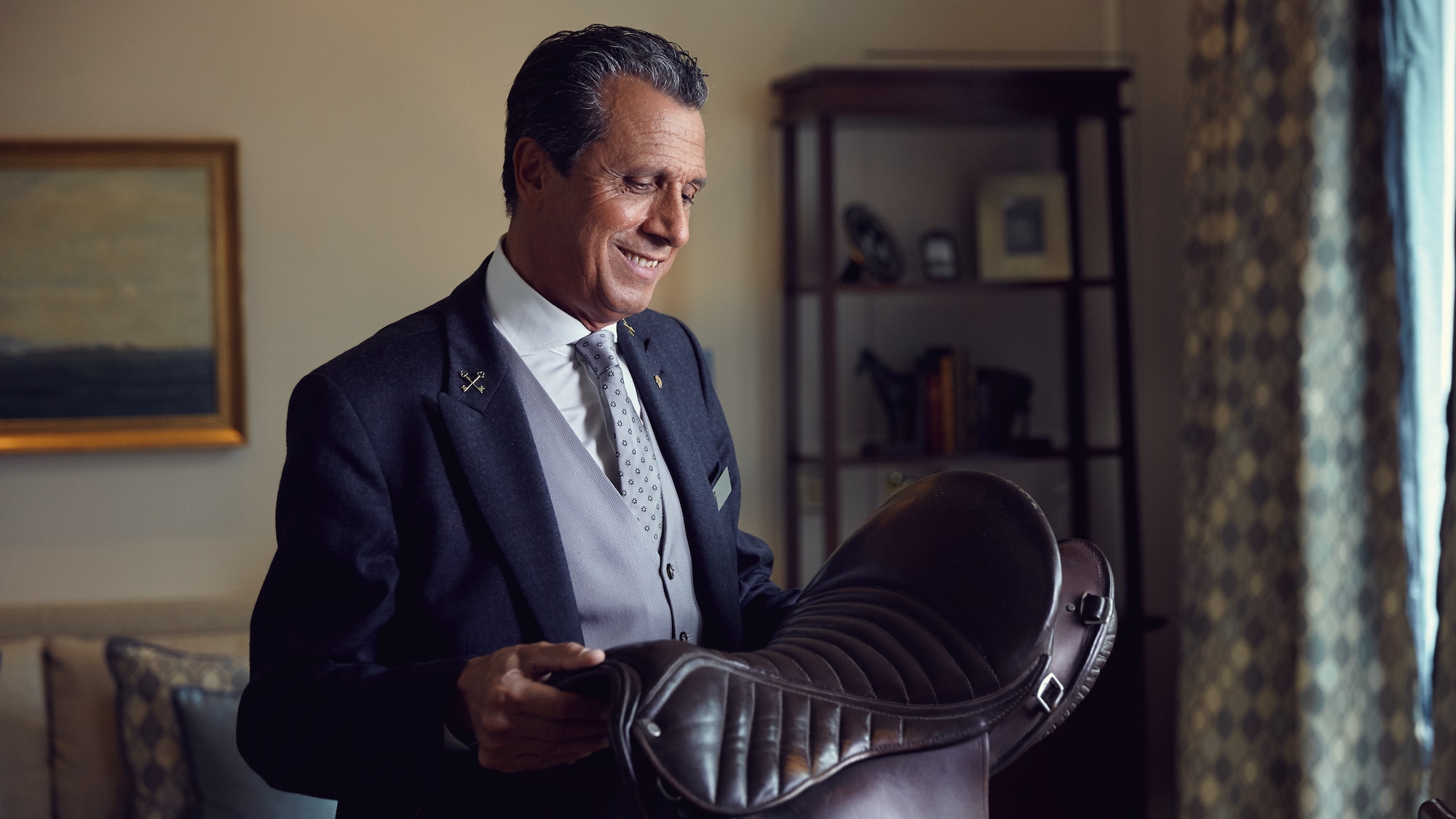 He has seen all the big stars pass through the Vier Jahreszeiten, but there's no point asking about them. It's quite clear that he will answer politely, but give nothing away. The man with the silver strands in his hair always looks impeccable and is a master in the art of allusion. He also prefers to keep his age to himself.
D'Amore has a wealth of memories
A large envelope holds his favorite memories from the days when collecting the autographs of famous guests was not frowned upon in his profession. He casually tips the contents onto the glass table before us. Signed black-and-white photos, envelopes bearing coats of arms and seals, and cards made from handmade paper land near a display stand advertising room service. "My friend Peter Ustinov, what a great man; dear Heinz Rühmann, also a friend of mine; oh, and here are the parents of Lady Di, such nice, down-to-earth people, they invited me to go to England." D'Amore has a wealth of memories and never tires of reminiscing.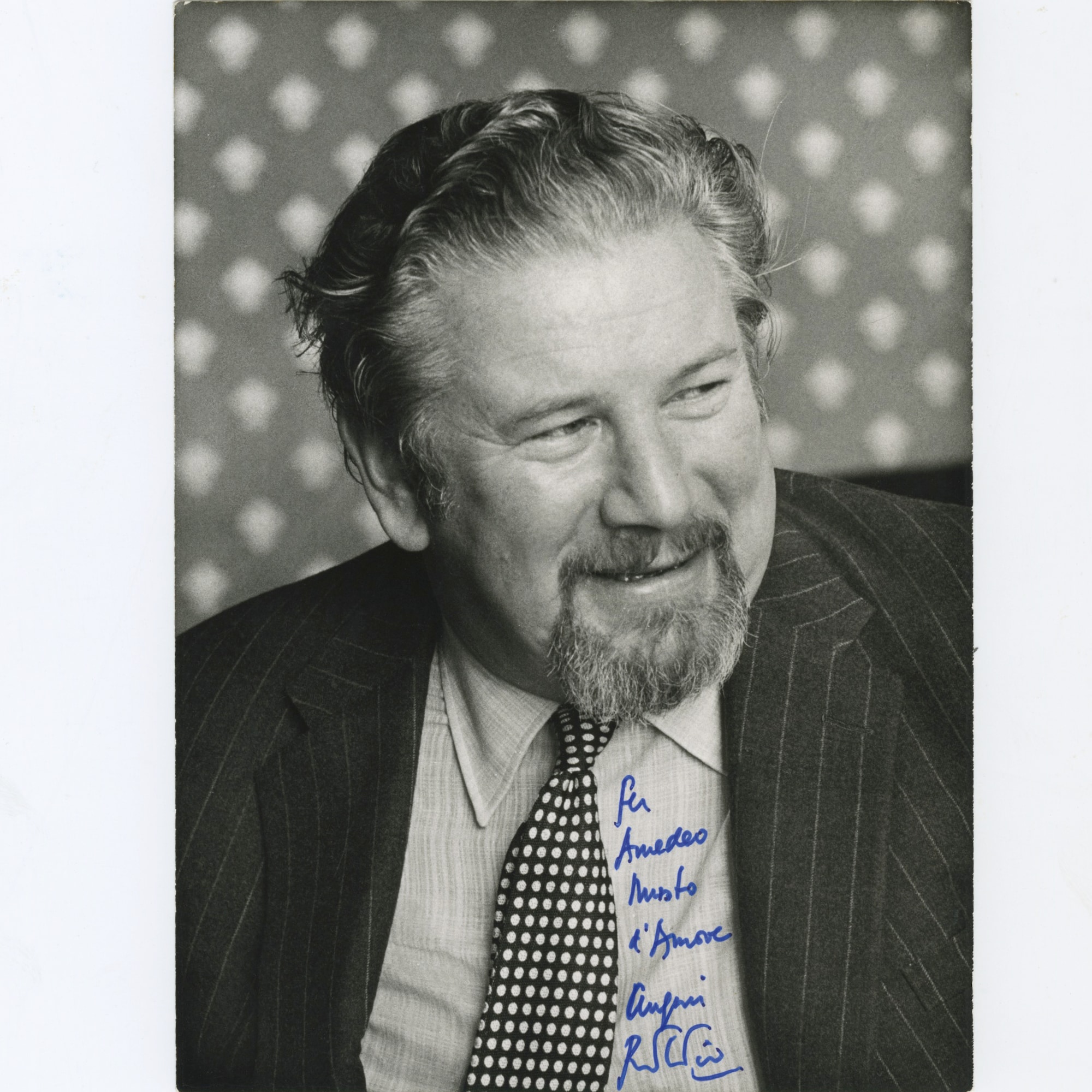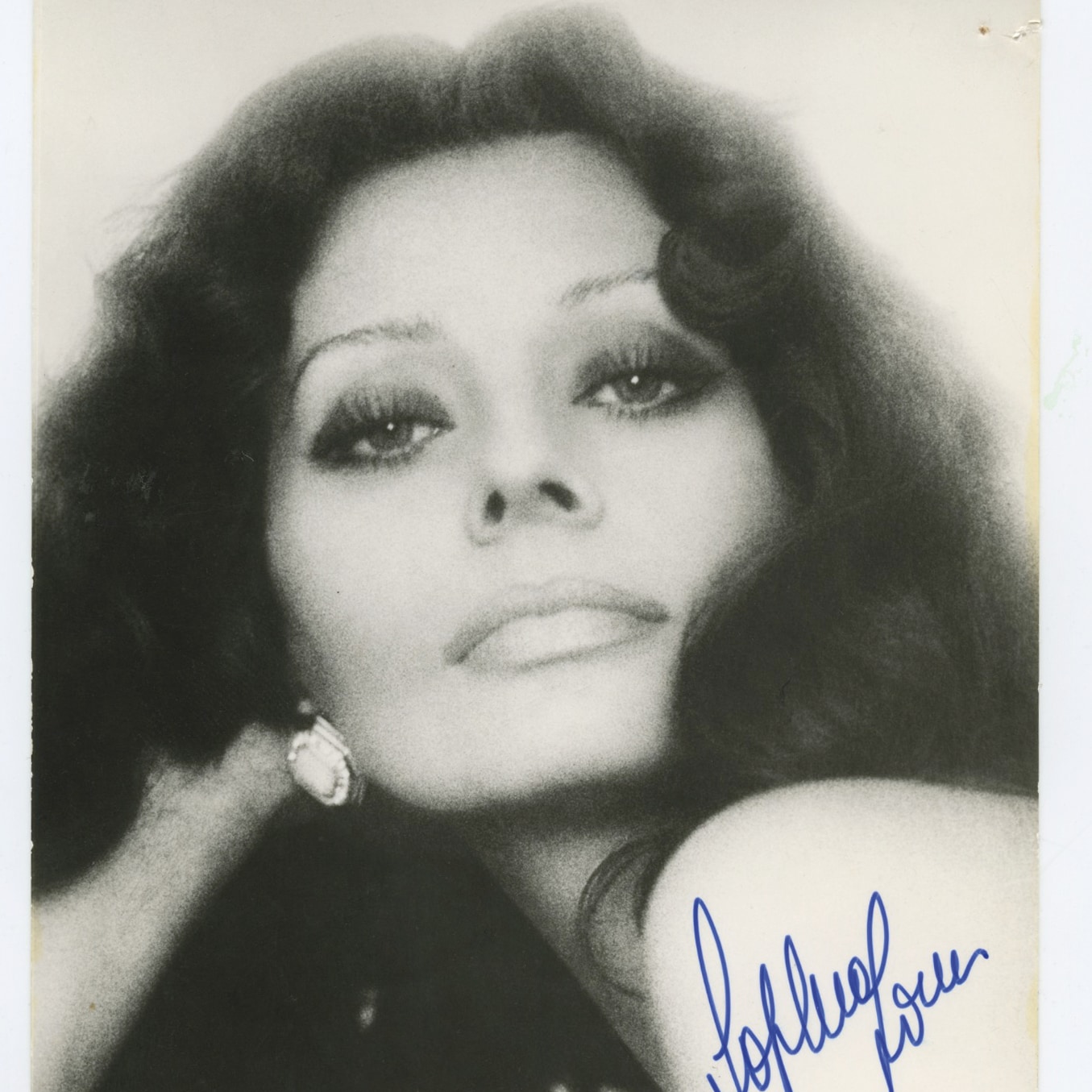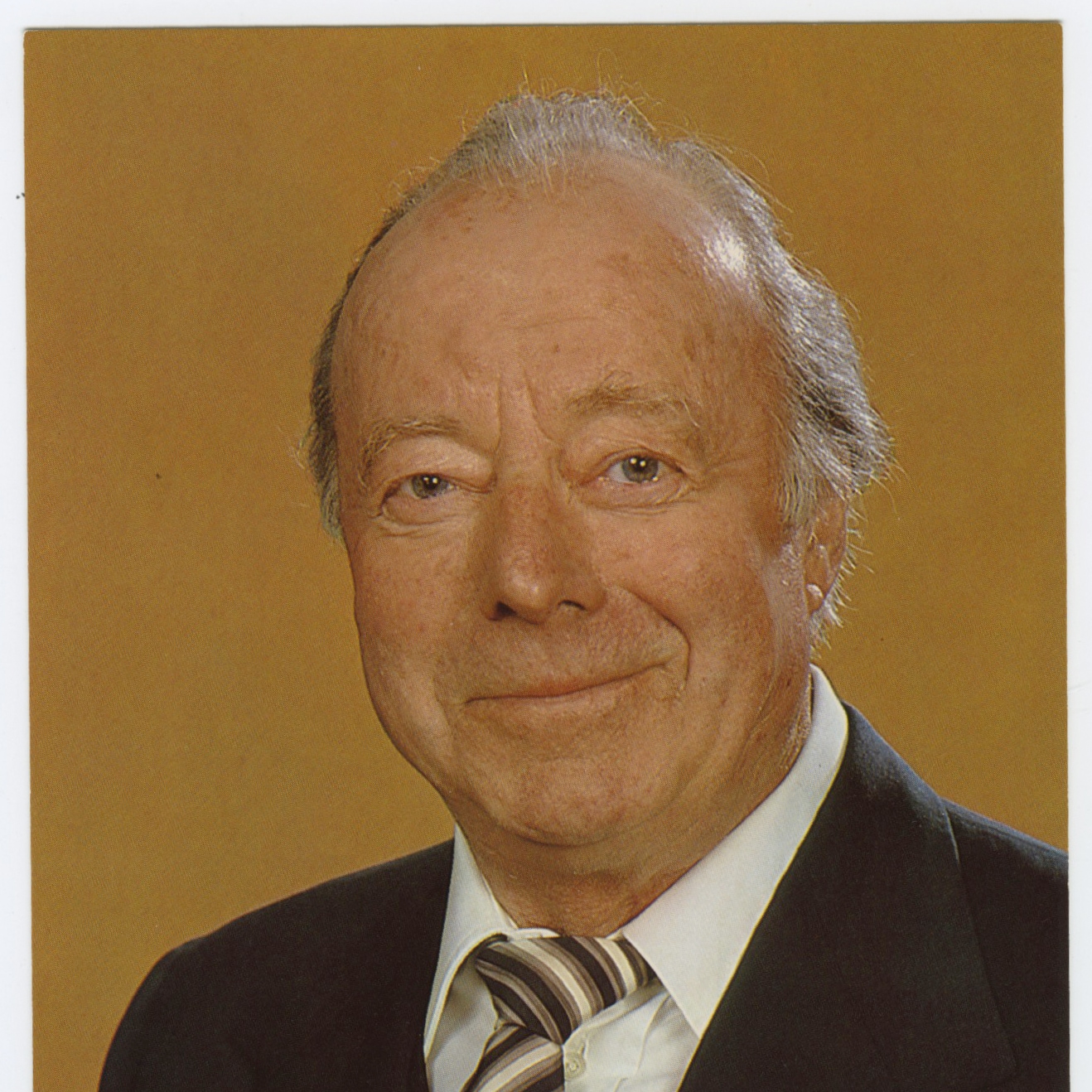 Looking back at a particular episode when pudding was thrown and Mick Jagger decided to swing off a chandelier, D'Amore will only say: "Whoever you are, you should know how to behave. Playing Tarzan is going too far." For the Stones, the hotel is now always fully booked, 365 days a year. In contrast, Sophia Loren is always treated like royalty. Since the day when she asked for a kitchen to be fitted in her suite so that she could cook spaghetti for her husband Carlo Ponti, nothing surprises D'Amore. And if even if it did, he would never so much as raise an eyebrow.
"People's requests are still as crazy as ever."
Some of his anecdotes harbor a touch of nostalgia: "Today our guests have so little time, everything has to be chop, chop, finito. The human warmth has gone out of it." But he adds with a smile: "People's requests are still as crazy as ever." US businessmen who always want to eat in their rooms at noon body-time – meaning the middle of the night. Russian oligarchs who want to fly a lady friend over by private jet. D'Amore never says "No". When Asian guests say they want to take a day trip from Hamburg to the mountains, he suggests an alternative that doesn't require them to travel to the other end of the country. "Otherwise I really try to do the impossible." As if to prove it, he pulls a leather-bound notebook from his inside pocket. It is packed with the result of 40 years of cordiality and reliability, something that over the years grows in value for a hotel concierge: his network of contacts.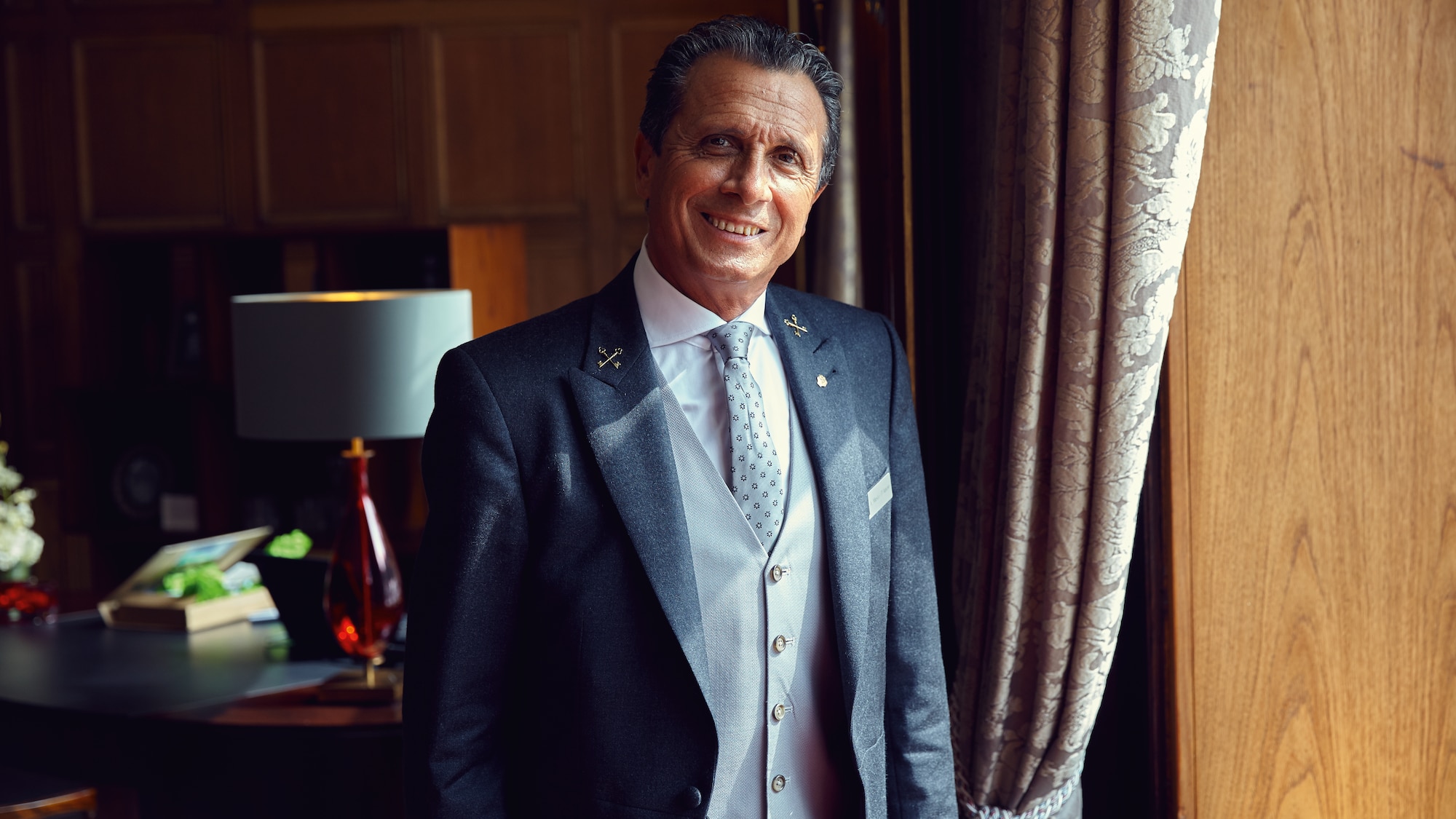 These coveted keys open doors and not only for D'Amore. The crossed golden keys that D'Amore wears on his lapel are the insignia of the Les Clefs d'Or association of the world's top concierges. Mutual support is part of its professional code. "We are not lone wolves. When fellow members ask for help, they can count on me. It's a matter of honor." He also turns to his colleagues at top establishments when, on a Sunday evening, a guest suddenly remembers that 300 roses have to be delivered in Copenhagen at the stroke of midnight. All the flower shops are closed. So they work together to ensure that a bouquet is handed over on a highway somewhere between Germany and Denmark. But apart from all this generous sharing, there is one number that the native of Naples surely treasures more than that of any royal, sheikh, or top surgeon – the cellphone number of Italian movie star Gina Lollobrigida.
Author: Lena Schindler
Images: © Johannes Mink