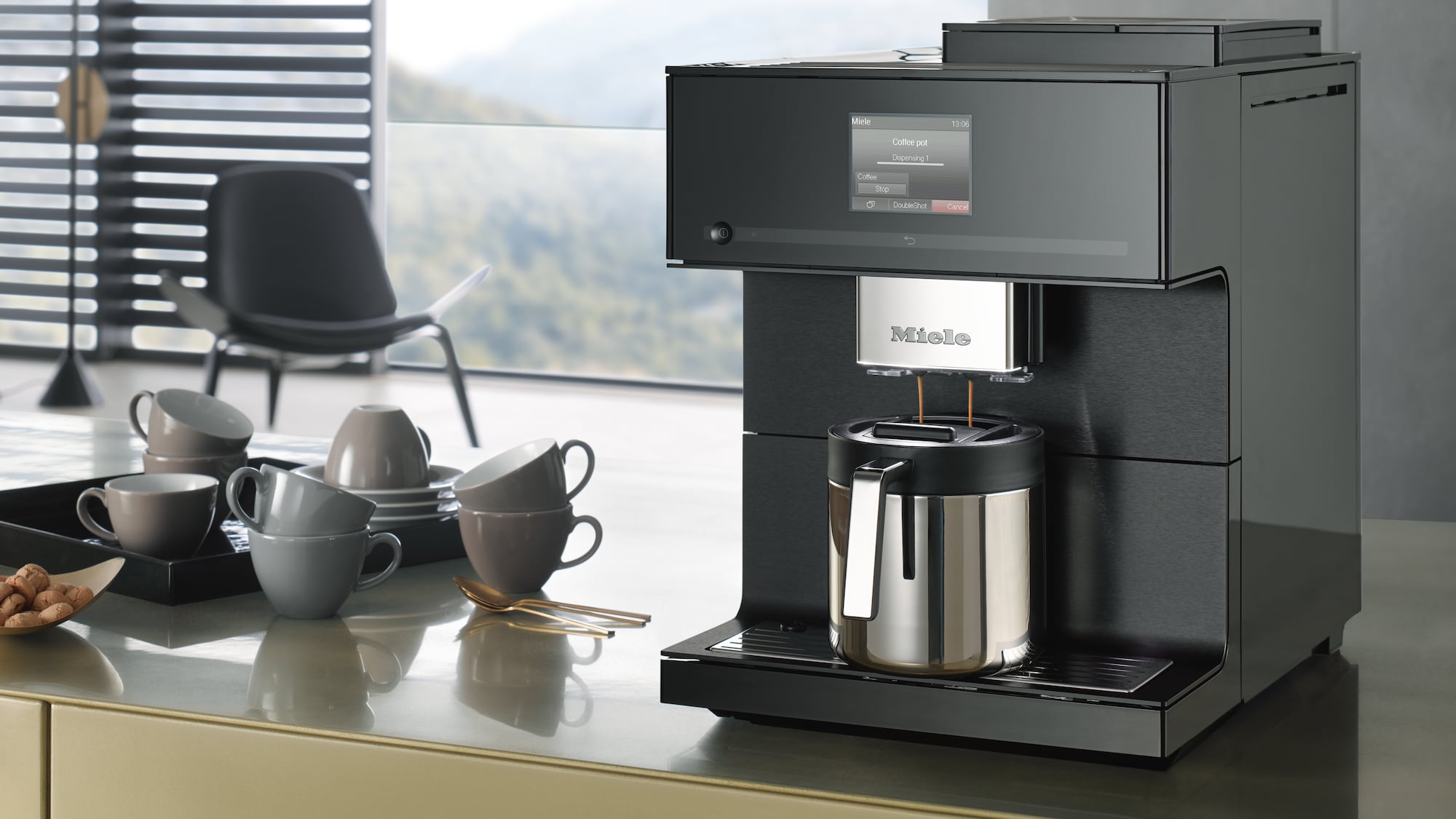 Pure enjoyment at the push of a button
Coffee Espresso Machine
Enjoy the luxury of an at-home coffee espresso machine. Make your café favorites — coffees, lattes, cappuccinos, long coffees, or espressos — at a touch of a button. When all components of a coffee espresso machine synchronize so perfectly with one another, the result is not just a beverage, but an exquisite coffee experience. That's when you know it's a Miele.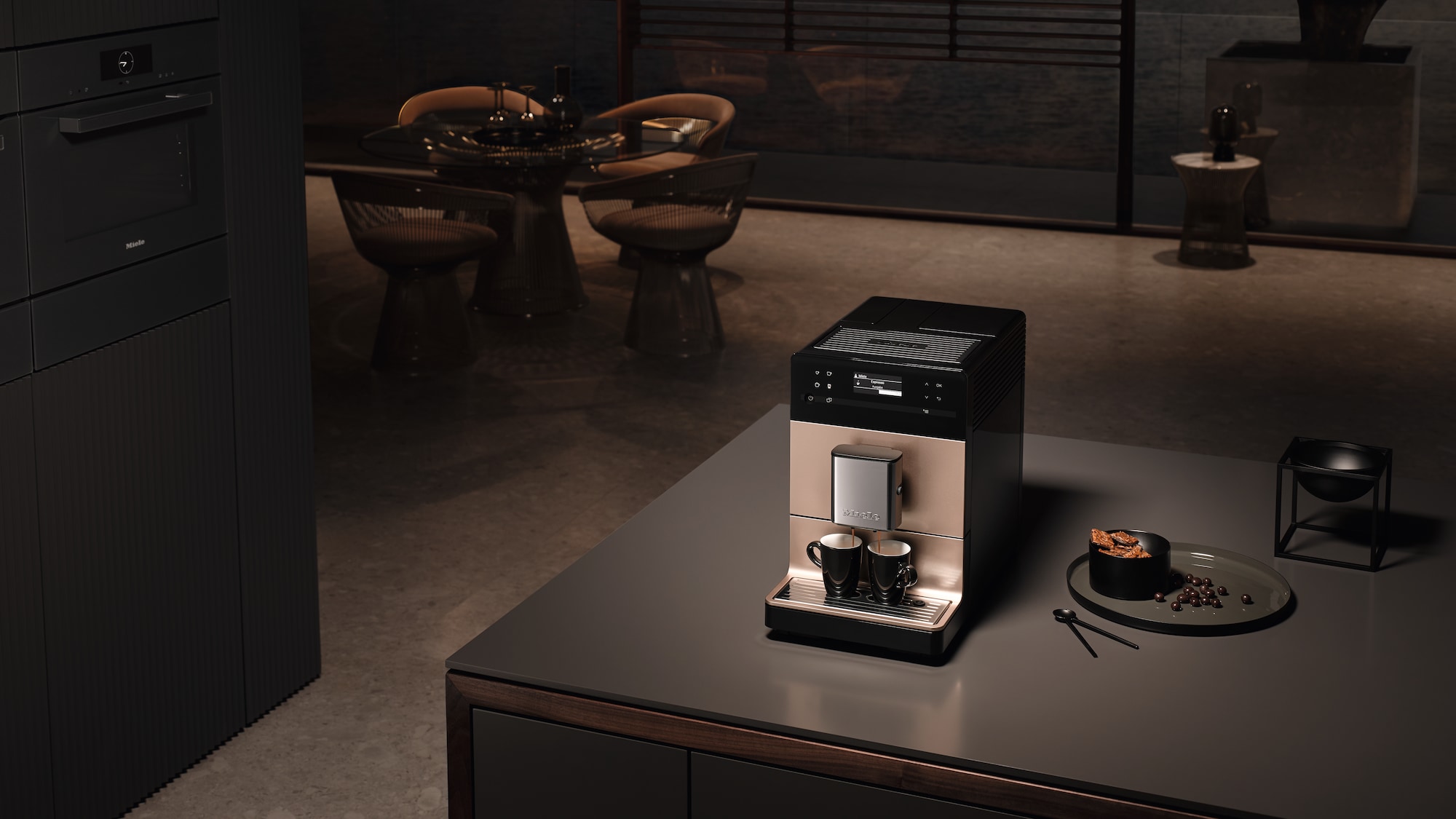 New Models Now Available
CM5 Silence Series Bean to Cup Coffee Machine
Ready to start your experience with an at-home Bean to Cup Coffee Machine? Enjoy an exquisite coffee experience by creating specialty drinks including cappuccinos, espressos, and latte macchiatos. The CM5 Silence Series Bean to Cup Coffee Machines allow for customization of drink parameters as well as the convenience of "OneTouch for Two" dispensing. Features will vary by model.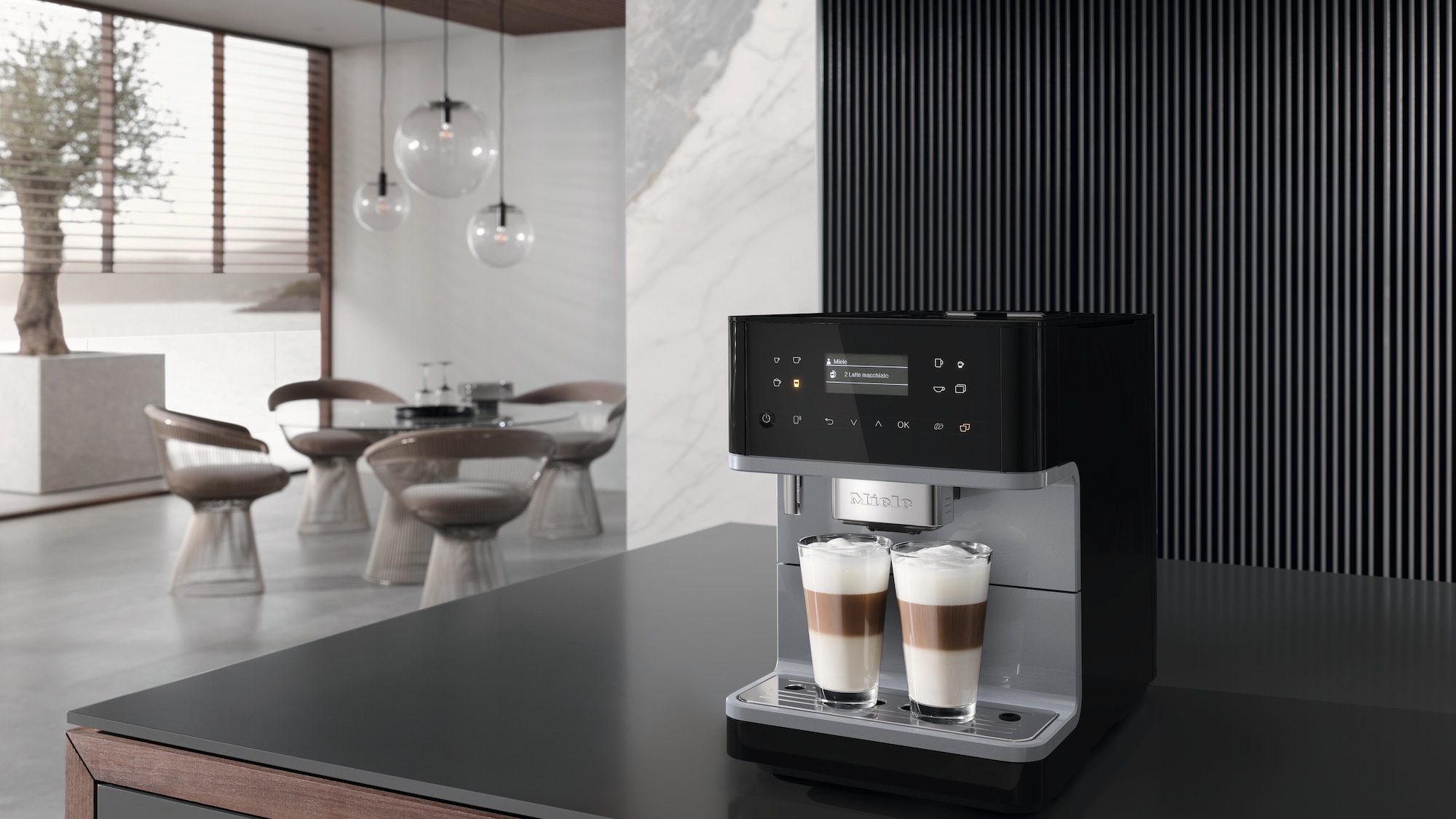 Now Featuring MilkPerfection - for your customized coffee experience!
CM 6160 MilkPerfection Barista Coffee Machine
Elevate your coffee espresso machine experience by customizing and saving your favorite coffee and espresso drinks with User Profiles. Enjoy 19 beverage styles from a single machine! With a larger capacity for water, bean, and waste containers (vs. the CM5 Series), your coffee will be served with unmatchable ease. The CM 6160 Barista Coffee Machine includes a catalog of six tea beverages.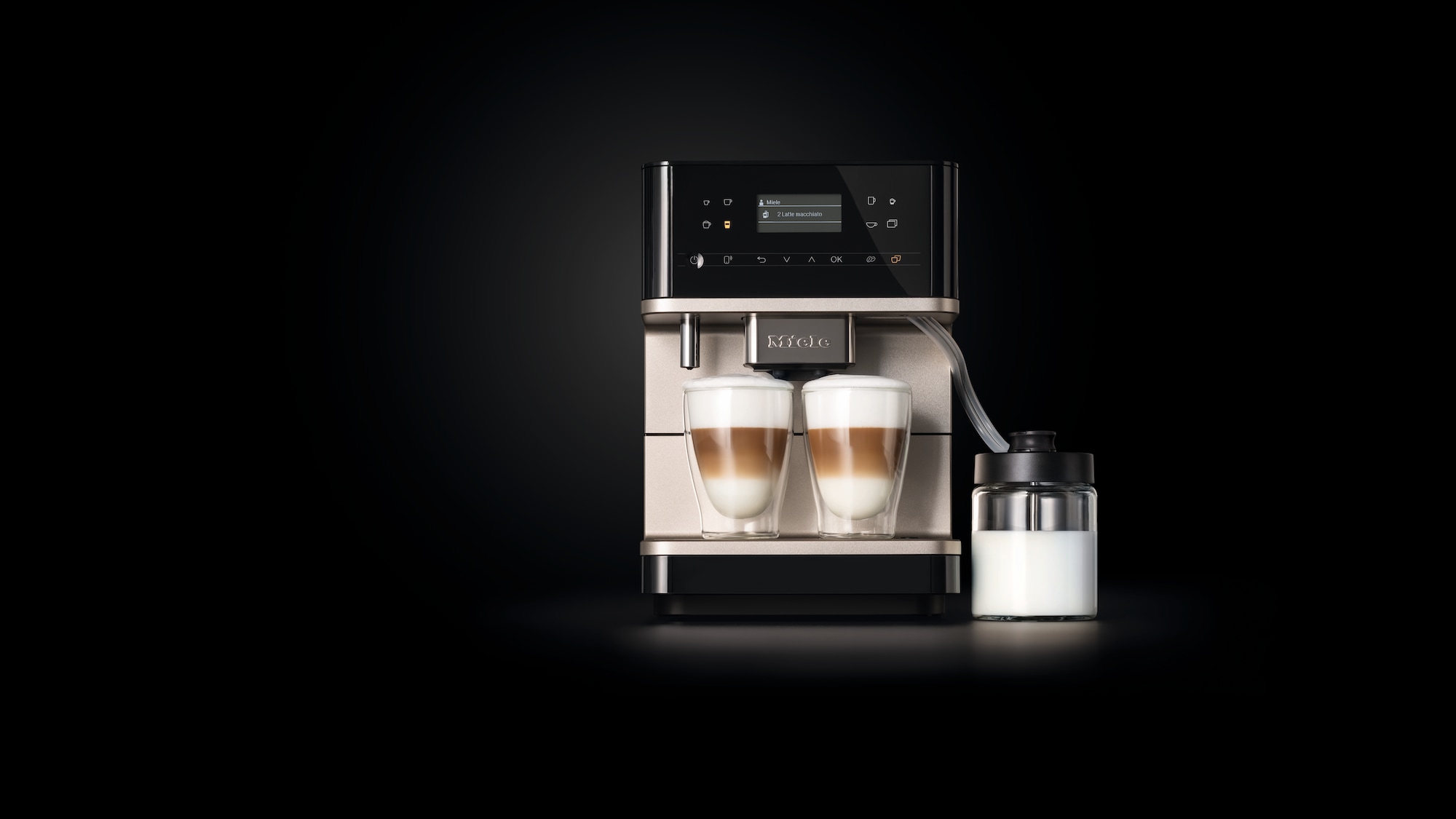 Now Featuring MilkPerfection - ideal for lattes and more!
CM 6360 MilkPerfection Barista Coffee Machine
Enjoy the luxury of all the CM 6160 features plus so much more! Achieve a truly premium coffee espresso experience with the addition of a built-in cup warmer, up to 8 programmable user profiles, a glass milk container to create perfectly smooth and creamy milk froth, and so much more. The CM 6360 Barista Coffee Machine is ideal for entertaining.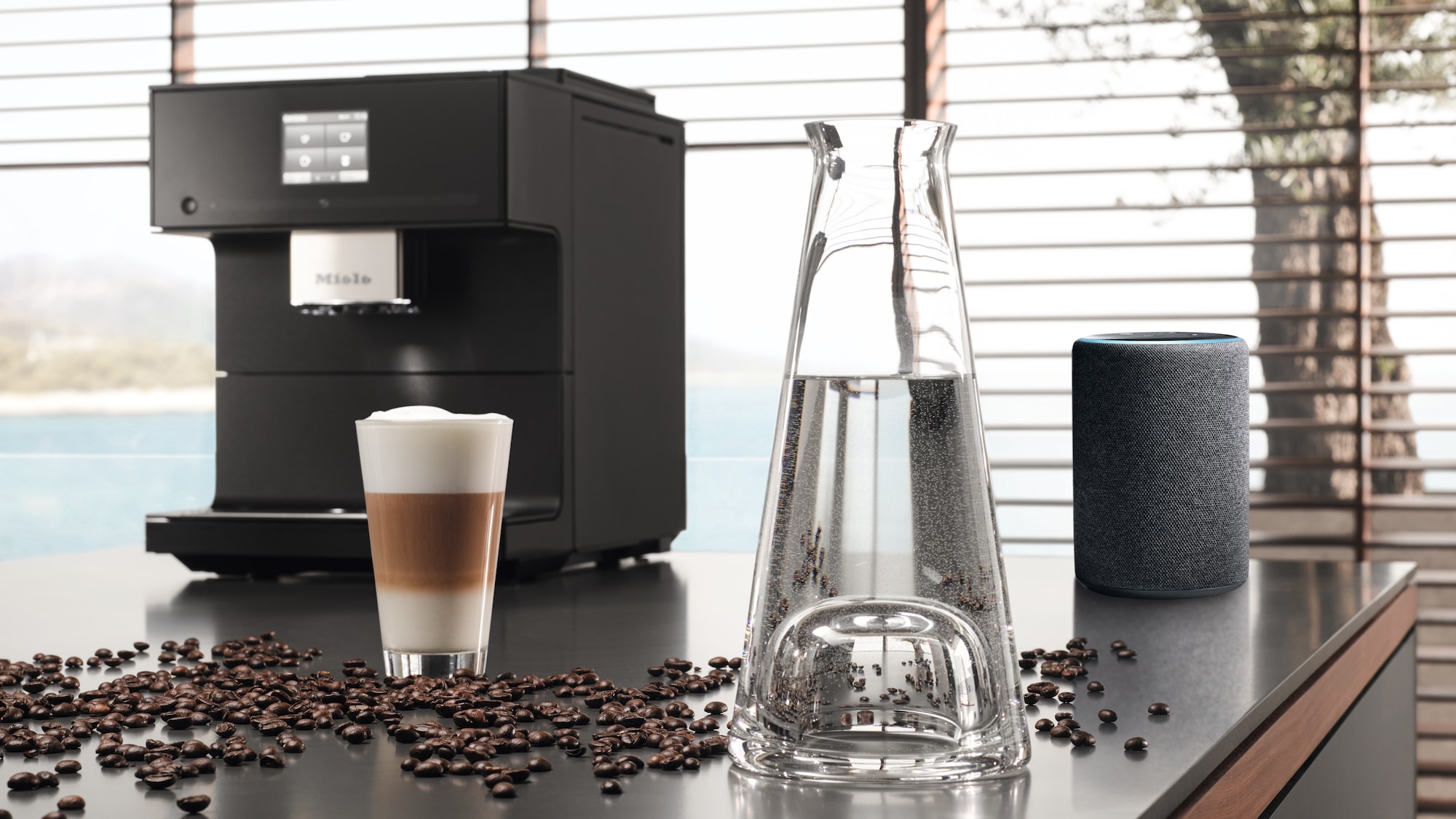 Experience a new level of luxury
CM7 CoffeeSelect High End Coffee Makers
Miele is proud to introduce the new CM7 CoffeeSelect High End Coffee Makers. These new coffee makers include a whole new lineup of incredible features. Enjoy luxury features: 3 bean containers for ultimate variety, Automatic CupSensor, AutoDescale, Versatile Beverage Options and more.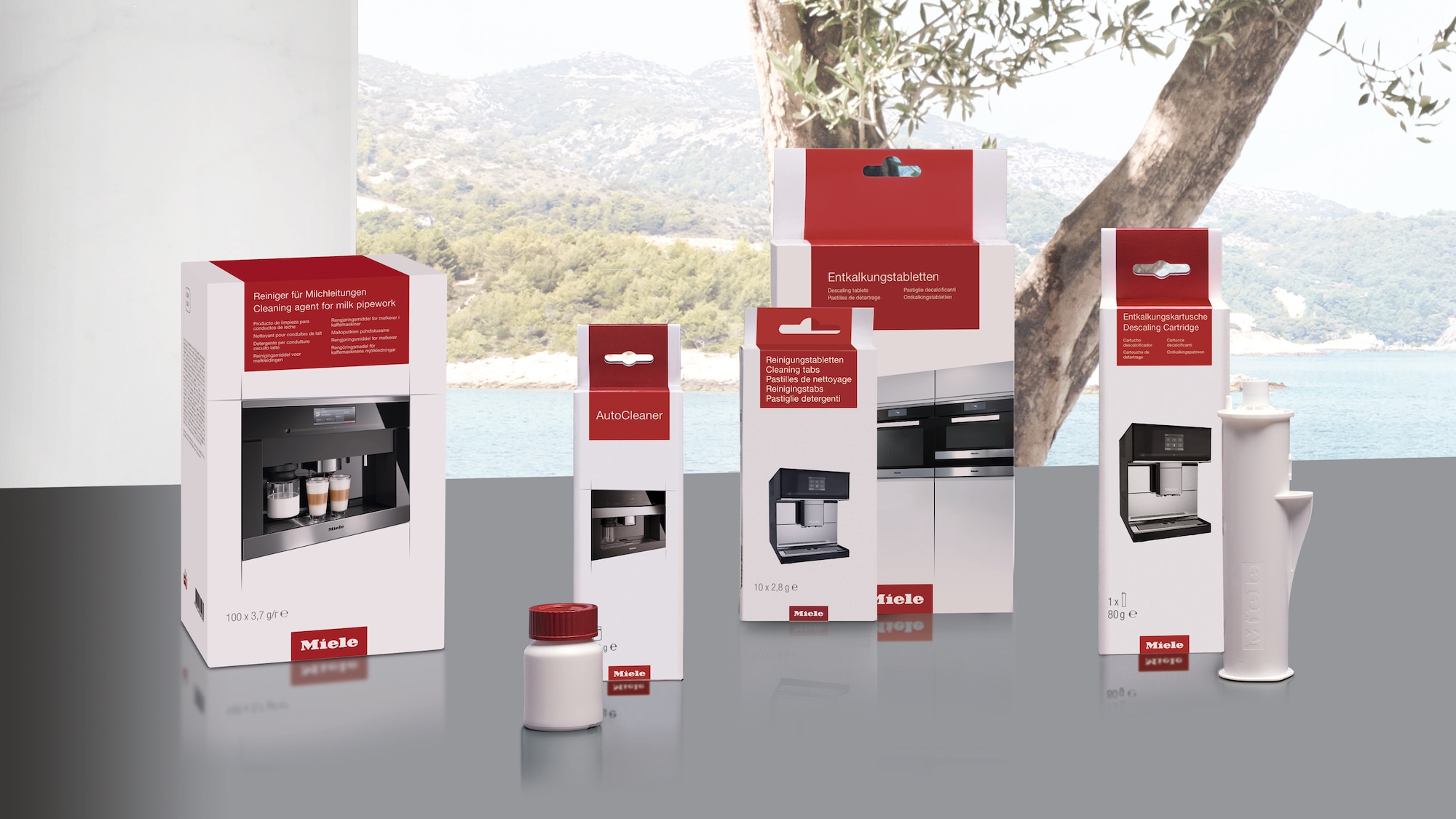 Thorough cleaning for maximum hygiene
Miele Coffee Machine Cleaning Products
To maintain maximum cleanliness and longevity of your Coffee Espresso Machine, Miele offers a variety of cleaning products.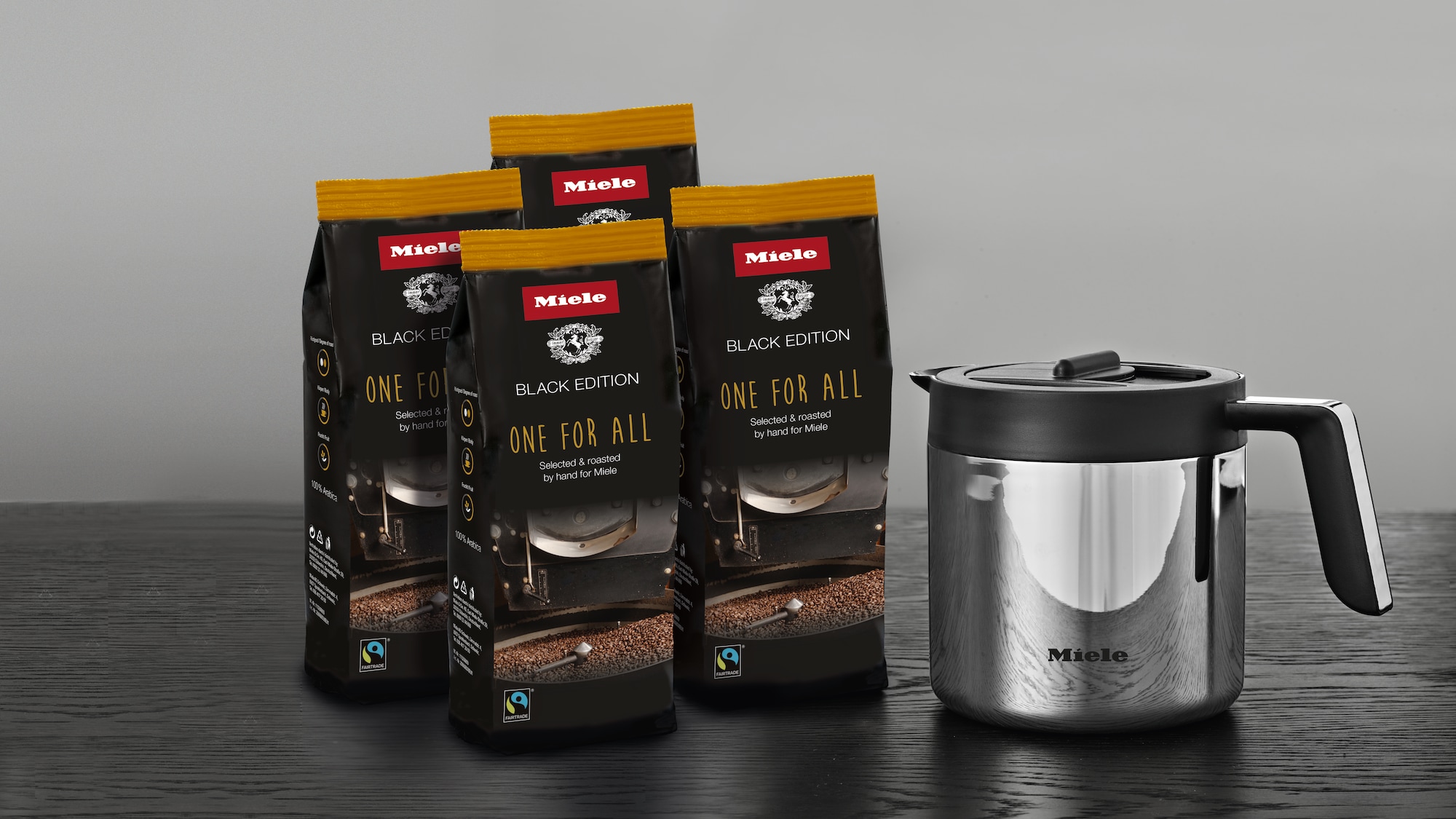 Fair Trade and certified organic
Miele Coffee Beans
Our coffee beans are now available in packs of 4 in a variety of new editions: Decaf, One For All, Café Crema, and Espresso. Our coffee beans are created specifically for Miele Coffee Espresso Machines, so you can enjoy the perfect brew at home.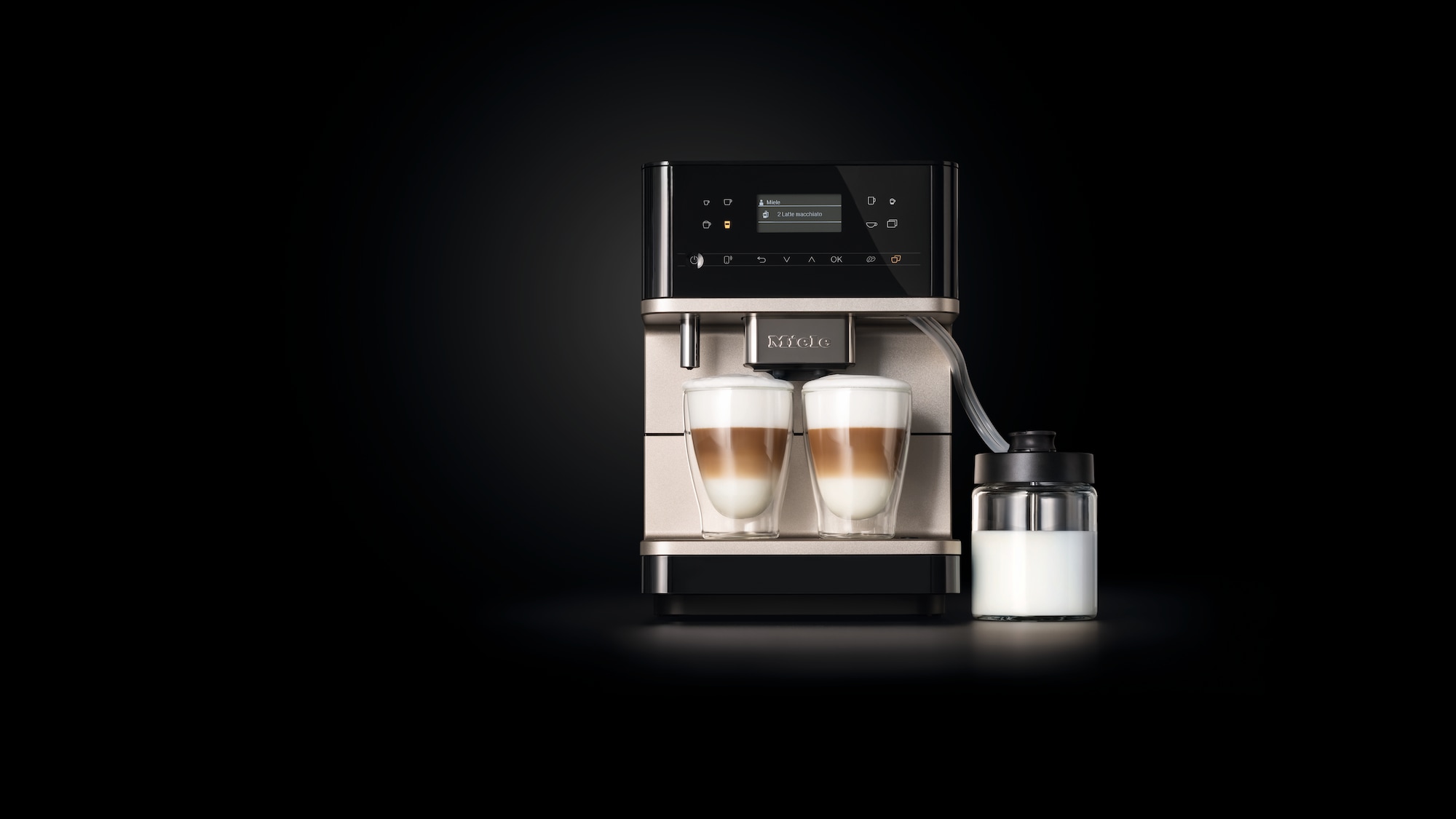 For Smooth and Creamy Milk Froth
Miele Glass Milk Container
With the Glass Milk Container accessory, you can create the ideal cappuccino, latte, or macchiato — the perfect addition for all Miele Coffee Espresso Machines. The Glass Milk Container comes standard with the CM 6360 and the CM 7750 espresso machines.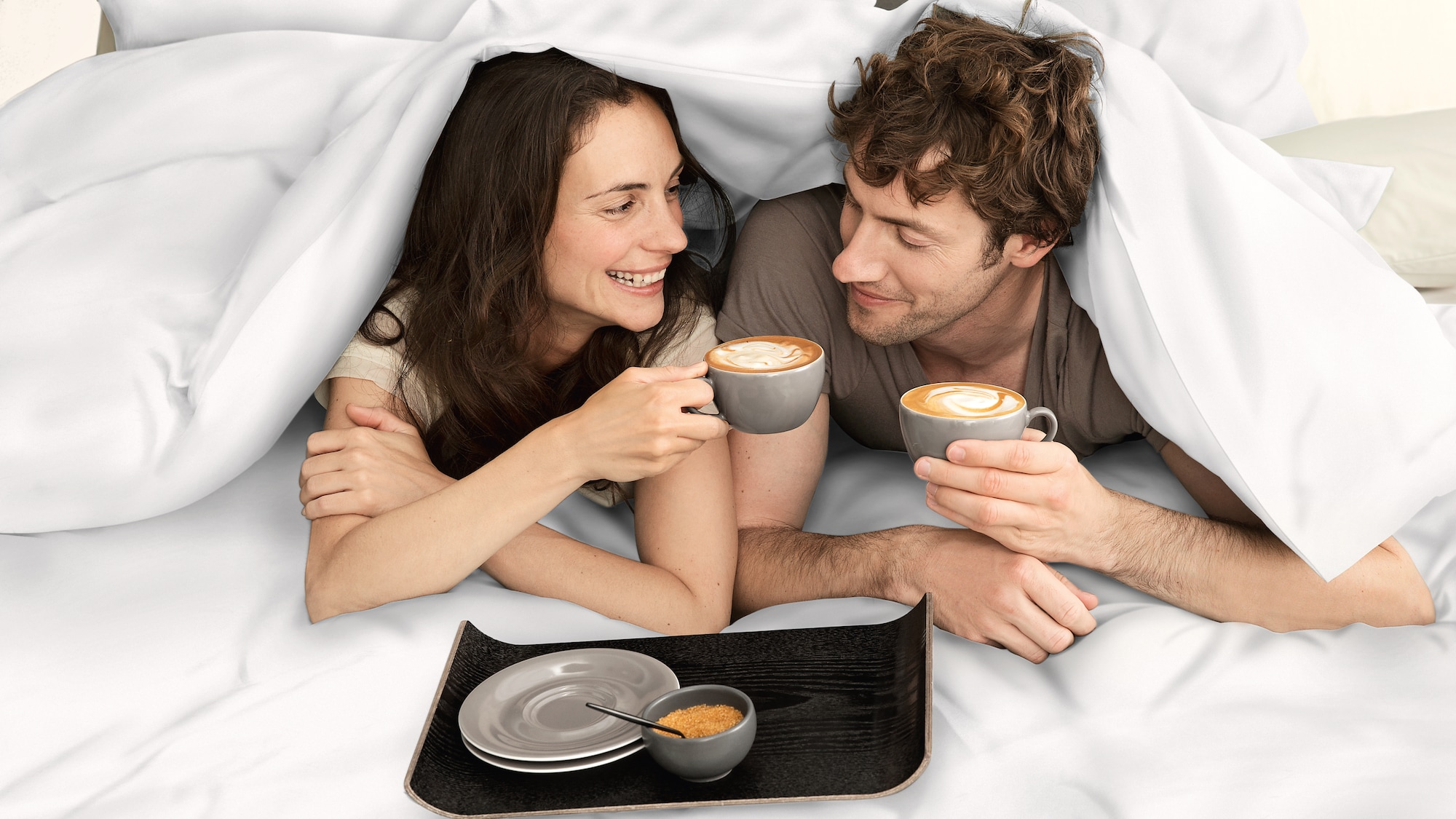 When peace of mind becomes the standard
Miele Extended Warranty
By purchasing a Miele product, you have opted for durability, optimum user convenience, and excellent quality. Would you like maximum peace of mind for your new appliance?
*Features vary by model, please see product details for features of the CM 5300 and CM 6350.
**Free shipping applied on orders of $75+ in the contiguous US.