$100 Off Select Dishwashers
G4977 SCVi SF & G4977 Vi SF
100% Clean. 100% Miele. $100 Off.
Superior wash. Exceptional price. Save $100 at point of purchase on one of these select dishwashers. Offer pricing starts at $999.

Offer valid from August 31, 2018 through November 30, 2018.
Find a dealer
Highlights
Comfort Basket Design
Dishwashers feature Comfort Basket design, which includes a cutlery tray (G4977 SCVi SF) or cutlery basket (G4977 Vi SF), ergonomic basket handles, height-adjustable upper basket, fixed row of spikes in the upper basket, MultiComfort area in the lower basket, as well as two rows of spikes in the lower basket. All of these features contribute to a highly customizable dishwasher that fits up to 16 place settings.
Quiet Dishwasher
Miele dishwashers operate at particularly quiet noise levels from 42 dB (A)1, which is significantly more quiet than a normal conversation. Now your dishwasher can run on your schedule, rather than planning when it will least interrupt your day.
Delay Start
The 24 hour delay start option allows you to run your dishwasher when it suits your schedule. The countdown indicator lets you know how long the selected program has to run.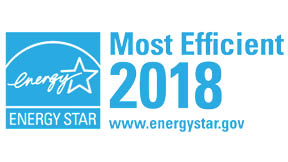 ENERGY STAR Qualified
Miele is proud to offer consumers with Energy Star ratings on all its dishwashers. Through a combination of technologies, all Miele dishwashers are extremely energy efficient. From a hot water connection, to our alternating spray arm technology, or our automatic load recognition, you can count on your Miele dishwasher to delivery perfectly clean dishes while using as little energy and water as possible.
Clean Touch Steel
Miele's innovative stainless steel finish resists fingerprints, scratched and smudges, keeping the exterior cleaner and easier to maintain.
Products