Pure enjoyment and natural taste
Which freshness system would you like?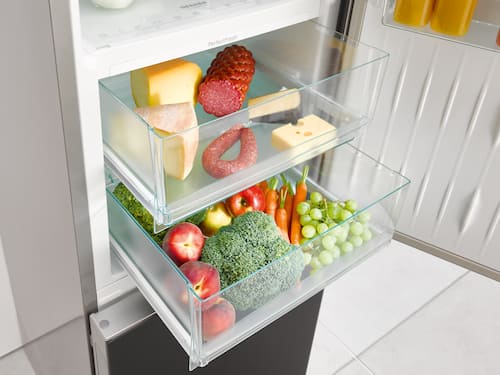 PerfectFresh
With PerfectFresh, food stays fresh up to three times longer. The temperature range from 32°F (0°C) to 37°F (3°C) offers ideal conditions for a significantly longer shelf life of meat, fish, and many dairy products. Fruit and vegetables in the humidity-controlled compartment are stored in ideal conditions with an ideal temperature and a high humidity level. Vitamins, flavor, and texture are retained for a long time – for noticeably improved freshness.
Features depend on model. Images are only examples and used for explanation purposes
Subject to technical changes; no liability accepted for the accuracy of the information given.