Free shipping on online orders over $25 within the contiguous US.
Miele capsules
Convenient capsules: conveniently portioned dispensing of special detergents, fabric softeners, and a booster.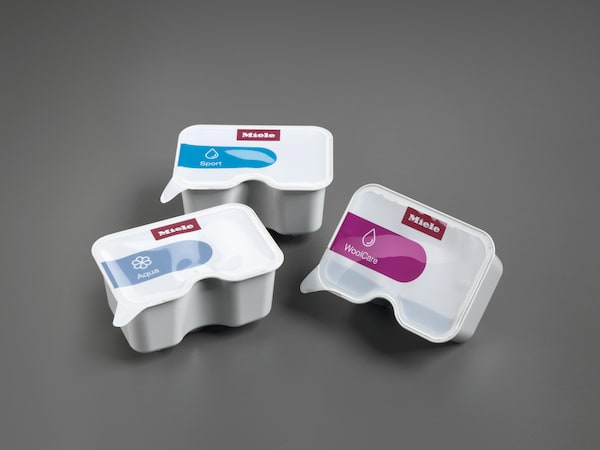 Capsules – material cycle
Protecting resources with Miele
The source material of Miele Capsules consists of 100% used plastic and is recyclable.
Capsules – for optimum dispensing
Wash with the ideal dispensed quantity
The quantity of detergent in a Miele Capsule is perfect for a single washing cycle.
Capsules with pull-tag lid
Suitable for all Miele washing machines
Easy to open: Miele Capsules can be used in all washing machines thanks to the practical pull-tag lid. 
Capsule pods – 100% recycled plastic
Environmentally friendly and recyclable
Resource-friendly: our Miele Capsules are made from 100% used plastic. 
Features depend on model – images are only examples and used for explanation purposes
Caps
The perfect addition for special applications
Would you like to achieve perfect wash results on items requiring special treatment such as woolens or downs too – with minimal effort? Miele Caps offer the perfect solution.
Go to products
Subject to technical changes; no liability accepted for the accuracy of the information given.