Free shipping on online orders over $25 within the contiguous US.
Freestanding Bottom Mounts
Freestanding bottom-mount units
Our freestanding bottom-mount units are the ideal solution for optimum cooling and freezing in one appliance. They have potential in other areas too: As freestanding appliances, they can be positioned virtually anywhere for maximum visual impact.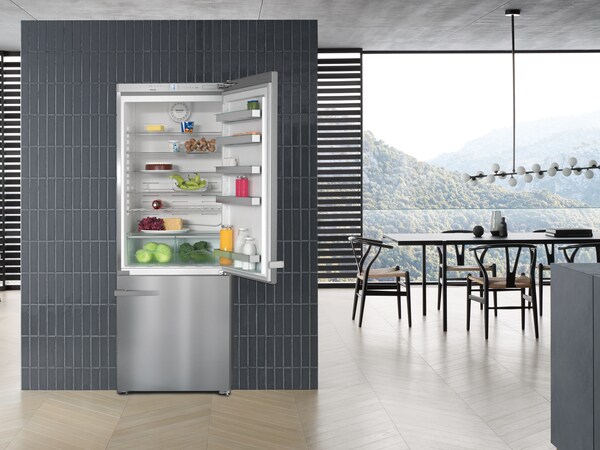 Interfaces – freestanding refrigeration appliances
Which user interface do you prefer? 
User interfaces from Miele are extremely easy to use.  
Go to products
Pure enjoyment and natural taste – freestanding
Which freshness system would you like? 
Fresh food is the basis for wholesome, healthy living. Fruit and vegetables should be consumed as crisp and fresh as when purchased at the local market. But who has the time to buy fresh ingredients every day?  
Go to products
Long storage for convenience – freestanding
Which freezing system would you like? 
Freezing is the best solution for the long-term storage of food. This method retains vitamins and flavors for a long time, and food is available when needed. 
Go to products
Subject to technical changes; no liability accepted for the accuracy of the information given.