Cordless stick vacuum cleaners
Cordless stick vacuum cleaners
Cordless stick vacuum cleaners can be activated in a flash. They provide maximum flexibility as they do not need to be plugged in. Thanks to the replaceable battery, you can clean even large areas in one go.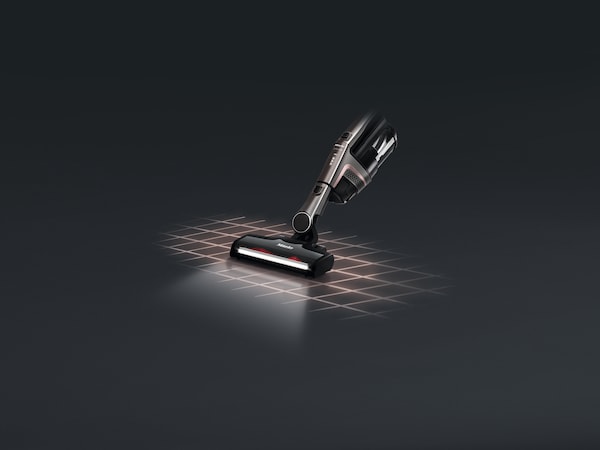 Battery charger cradle 
Vacuum for longer with the battery charger cradle 
Full power: Doubles the running time of your vacuum cleaner.
Flexible charging options 
Convenient and versatile
Totally individual: The charging options are as flexible as your Miele Vacuum Cleaner.
Exclusive to Miele
3in1 design
Ultimate flexibility for any situation
Custom convenience: The configuration concept of your Miele Vacuum Cleaner adapts to suit your needs perfectly. 
Range mode
Maximum range
Multi-purpose: The PowerUnit is located at the top for maximum flexibility during vacuuming.
Compact mode
Easy handling
Practical and quick: The PowerUnit solo is ready to use in next to no time. 
Comfort mode
Effortless cleaning
Convenient handling: Light in weight for effortless handling.
Features depend on model – images are only examples and used for explanation purposes
Subject to technical changes; no liability accepted for the accuracy of the information given.