Free shipping on online orders over $75 within the contiguous US.
Ceiling extractor
Miele Ceiling Extractors are perfect for discreet installation above cooking islands. This makes them ideal for open-plan kitchens, as they ensure an unobstructed view into the living area.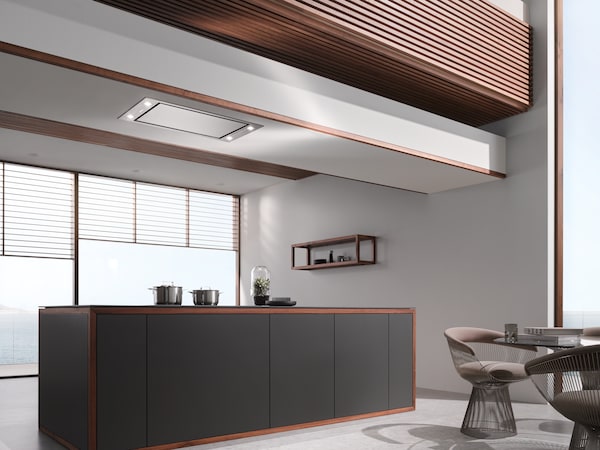 Appliance widths
How wide does your ventilation hood need to be?
How wide does the ventilation hood need to be? This depends firstly on the width of the cooktop and secondly on the size of your kitchen. It is important for the ventilation hood to be slightly wider than the cooktop below it. Only then can you be certain of capturing all the rising steam and cooking vapors and benefit fully from the ventilation hood's power. If there is not enough space for this, then the ventilation hood should be at least as wide as the cooktop.
Go to products
Operating modes
The right mode for every space configuration
Intelligent technology ensures an optimum room climate - in every kitchen situation.
Go to products
Subject to technical changes; no liability accepted for the accuracy of the information given.