SYSTEM MAINTENANCE: Due to system maintenance, transactions and bookings will not be possible 09/24-09/25.
Bagged canister vacuum cleaners
Our canister vacuum cleaners with filterbag combine exceptional cleaning performance with unique user convenience and first-class Miele quality. They also ensure outstanding hygiene: The filterbag can be replaced without releasing any dust and is therefore completely hygienic.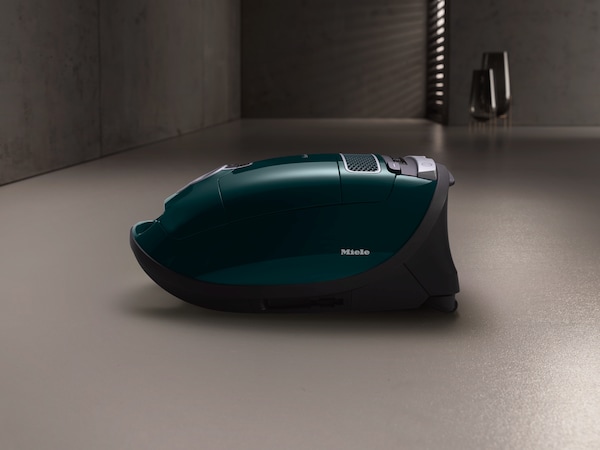 Practical locking system
Incredibly secure with just one click
Nothing comes loose: Floorhead, Telescopic Suction Wand and handle lock into each other with an acoustic fit.
Comfort cable rewind with single-touch control
Without inconvenient stooping
Extra quick and convenient: The entire cable can be rewound by simply tapping the footswitch.
Exclusive to Miele
Comfort handle
For especially comfortable handling
With lever action: The floorhead can be easily manoeuvred thanks to the flexible hose connector.
Features depend on model – images are only examples and used for explanation purposes