Superior Hygiene Solutions
Hygiene solutions
Upgrade the hygiene of your home
All our appliances and detergents work in perfect synergy, for perfectly hygienic results.
Learn more about our certified hygienic washing machines and dishwashers. Or discover more about our UltraTabs dishwasher tabs - eliminating 99.9% of viruses when used with the SaniWash or Pots & Pans programs.
Laundry Care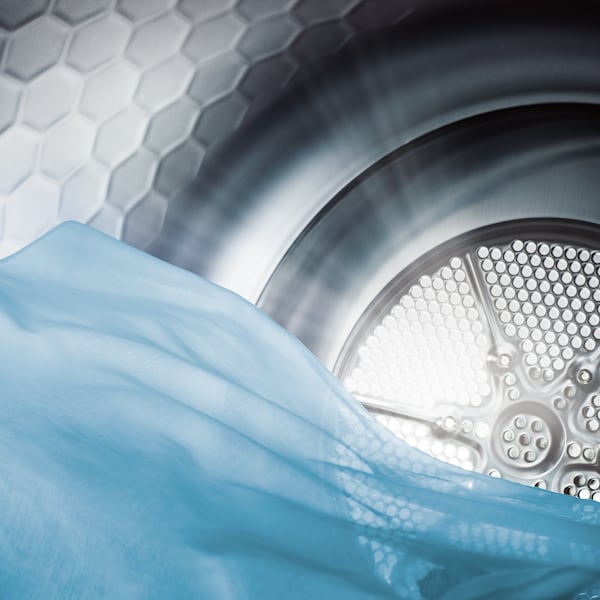 Miele ensures spotless laundry that's hygienically clean: The Sanitize program removes 99.99% of E.coli and S.aureus bacteria* – as tests by the Rhine-Waal University of Applied Sciences confirm.
Appliance Sanitation
A durable stainless-steel drum allows easy, hygienic appliance sanitation. IntenseClean, Miele's special cleansing agent, removes bacteria and odor without compromise.
Hygiene Info
After every 20 washes, the Hygiene-Info display reminds you to perform a machine cleaning.
High Temperature Drying
For maximum cleanliness, select "Extra dry" for even more complete bacteria elimination.
Dishwashers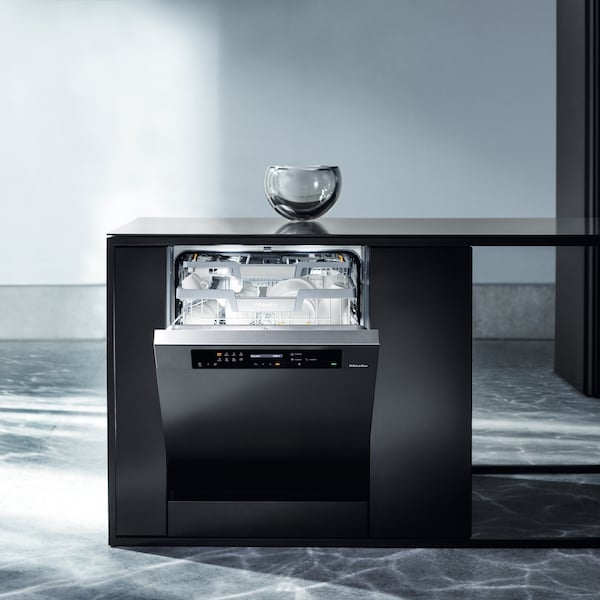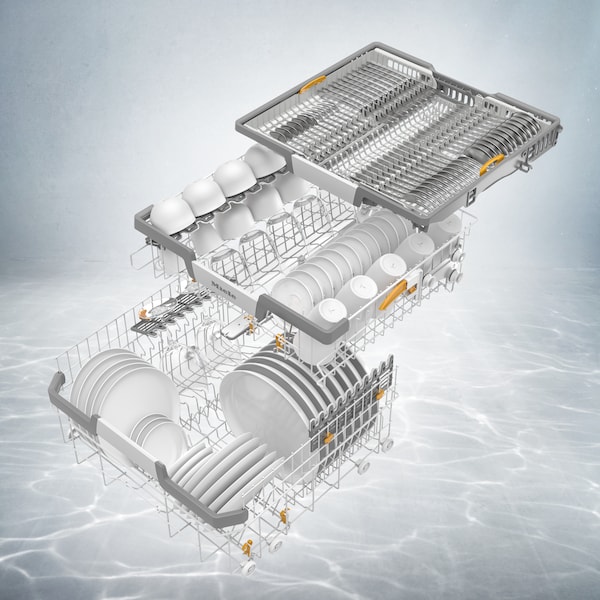 Every day, germs collect in our cutlery and dishes. Our innovative dishwashing technology combined with our hygiene programs and detergents ensure dishes are germ-free. Tests by the independent Rhine-Waal University of Applied Sciences and the University of Albstadt-Sigmaringen have confirmed the exceptional sanitary cleaning of Miele dishwashers.
Scientifically Proven
Our innovative dishwashing technology and hygiene programs ensures dishes are germ-free, tested by the independent Rhine-Waal University of Applied Sciences and the University of Albstadt-Sigmaringen. The Certified Hygiene Seal confirms that all dishwashers remove more than 99.9% of specific viruses and bacteria.
Hygiene Programs
For peace of mind, our dishwashers are equipped with special programs that eliminate germs and viruses – providing the cleanest and most sanitary results possible.
AutoOpen Drying
Our dishwashers provide worry-free solutions. The dishwasher door automatically opens at the end of each program cycle, reducing humidity and preventing bacteria growth inside the unit.
Steam Ovens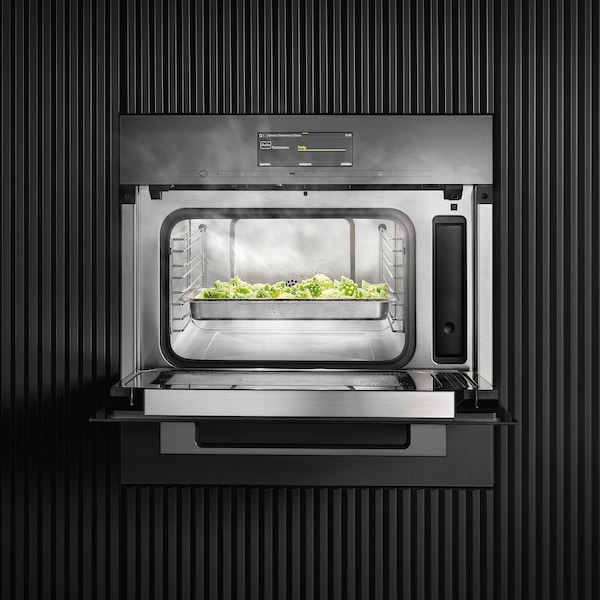 The Miele Steam Oven allows you to prepare fresh food gently, retaining nutrients and intense natural flavors for a healthier meal. Scientific research endorses the benefits of steam cooking over traditional cooking methods as steam-cooked vegetables contain 50%* more vitamins than those that are boiled. In general, steam cooking adds to a vitamin-rich and healthy diet by ensuring the best possible food quality. In addition, you can steam clean items like baby bottles or jars in a Miele Steam oven.
Eliminate Bacteria with Steam
Quick and easy steam clean items like dishes, cutlery, bottles and pacifiers at 212 °F.
Vacuum Cleaners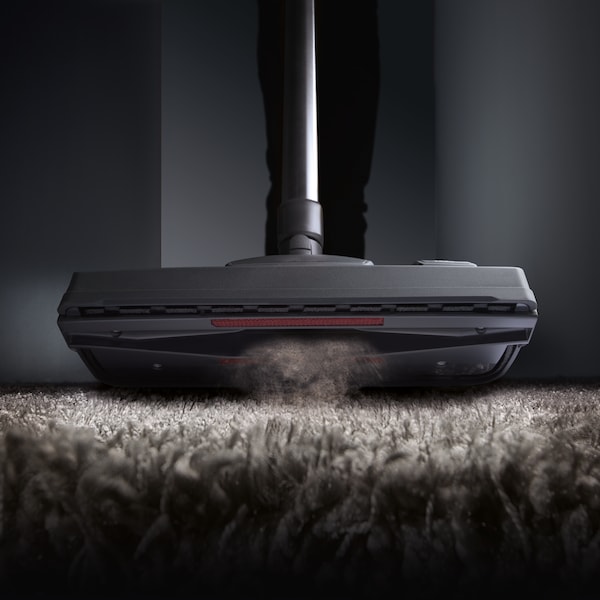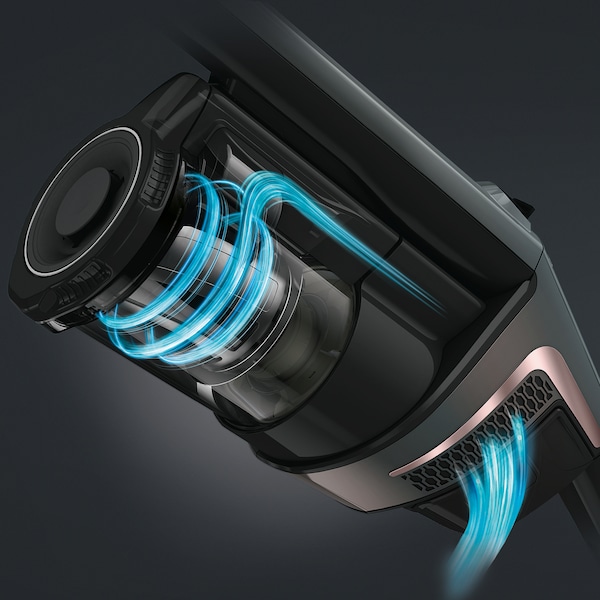 Miele Vacuum Cleaners combine top cleaning performance with user convenience and first-class quality. Outstanding hygiene comes standard with our bagged and bagless vacuum cleaners, the latter using a dust separation system, while our dust bags can be changed without releasing any dust back into the air.
Excellent filtration
With the HEPA2 Lifetime filter you can create a hypoallergenic zone within your own four walls. It captures and filters 99.999%3 of all microscopic particles and allergens – removing them from the air. As a result, allergy sufferers will be less affected by pollen or household dust.
Certified hygiene
TÜV Nord (environmental testing board in Germany) has also recommended several Miele Canister Vacuum Cleaners with HEPA AirClean filters for people with allergies. With the special casing seal, the whole appliance, not just the exhaust filter, meets the requirements of the TÜV Nord, which are reviewed annually. The filtered and discharged air is cleaner than normal room air. Bacteria, allergens and fungal spores remain safely inside the FilterBag.
Hygienic FilterBag replacement
When the vacuum cleaner is opened, the Original Miele AirClean FilterBag's collar closes automatically and locks in the vacuumed dust for good. Additionally, the protective netting prevents the bag from ripping and tearing, even if you have vacuumed up sharp items. Once fine dust has been vacuumed, it cannot escape again.
Cleaning Products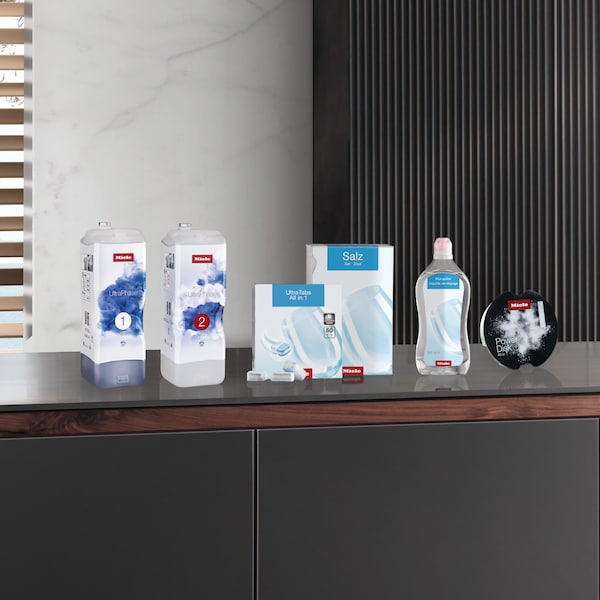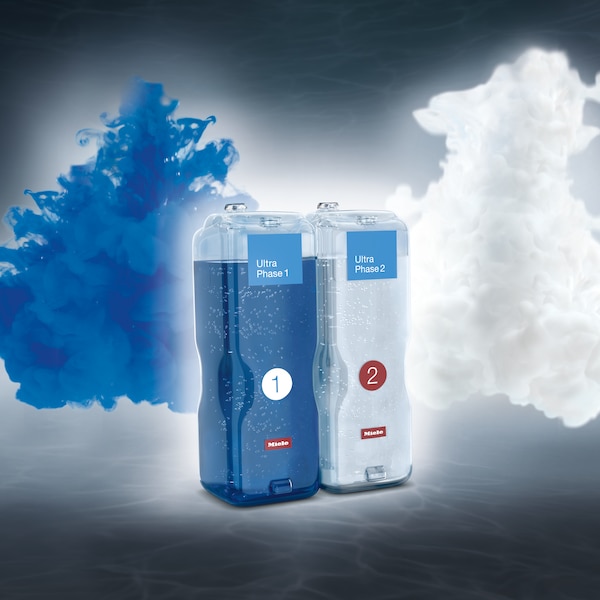 For a guaranteed thorough clean: Miele cleaning products achieve top results – simply and reliably. Developed and tested in our in-house laboratories with selected quality suppliers, each formula is perfectly tailored to Miele appliances.
UltraTabs
Eliminate 99.9% of all viruses when used with the SaniWash or Pots & Pans programs.4
UltraPhase 1 and 2
Hygienic cleaning performance with active oxygen - beneficial for allergy sufferers.
Appliance Care
Miele Appliance Care Products are characterized by their first-class quality and high performance. Miele offers products that take care of your Miele appliances and ensure gentle and hygienic cleaning.
Feature depending on model
1 Compared to conventional boiling in water, broccoli contains 25 % more vitamin C when cooked in the steam oven. Steam-cooked peppers contain just as many nutrients as raw peppers. By comparison, boiled peppers have approx. 45 % fewer nutrients than raw peppers.
2 In accordance with EN 1822/2011
3 In accordance with EN 60312-1
4 according to BAUA N-80287