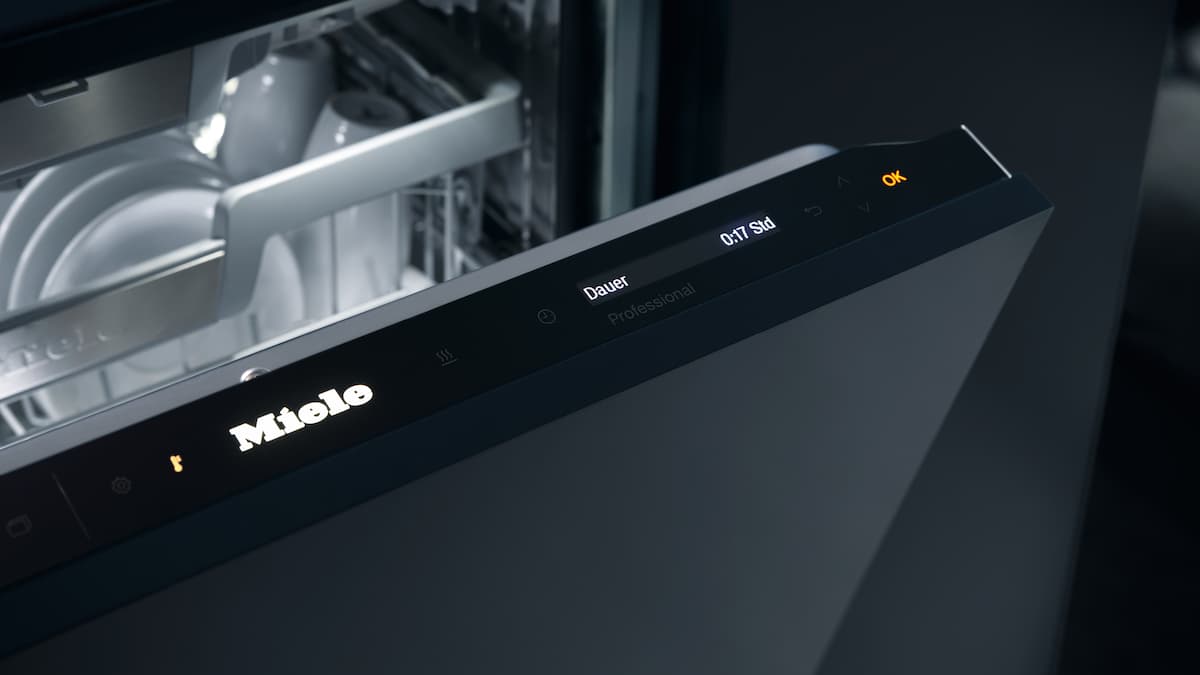 New products and features
Dishwashing technology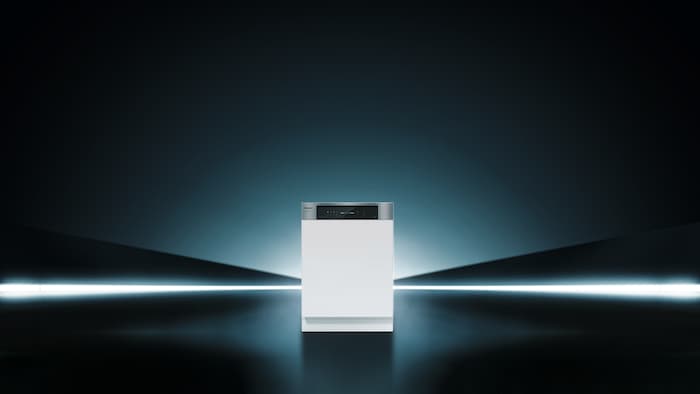 Glasses, plates and cutlery – clean in just 24 minutes
ProfiLine
Our world is turning ever faster – making one resource increasingly valuable: time. Our diary is full, daily schedules are tightly packed, our demands on ourselves are enormous. There simply isn't the time to idle around.
The ProfiLine dishwashers were developed to meet the challenges of commercial use – and combine technology from the latest Miele Professional machines with the convenience and design of our flagship domestic models.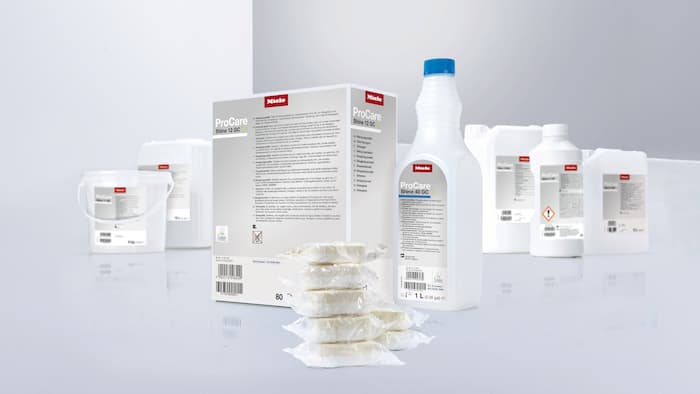 Extremely easy to use with the best results: the ProCare Shine 12 GC dishwasher tablet
ProCare Shine
The ProCare Shine 12 GC dishwasher tab is yet another environmentally friendly addition to the ProCare Shine series from Miele Professional. The water-soluble wrapping makes it incredibly easy to use. And the tablet's short dissolving time means impressive cleaning performance even with short program running times. Why not give it a try!
Laundry technology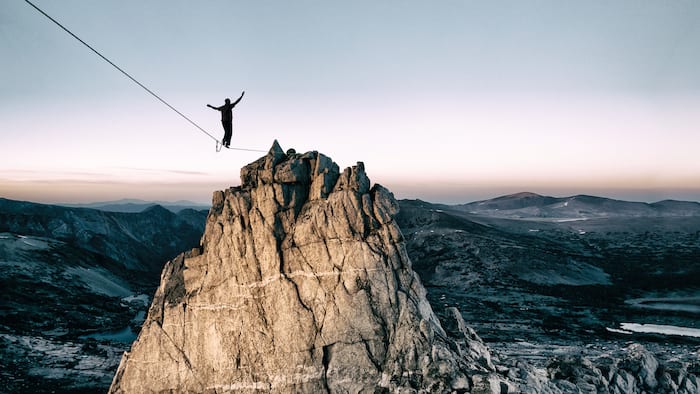 Washing machines and tumble dryers from the new Benchmark generation.
Perfect balance
The heart is pounding. The senses are in overdrive. From now on, only the next step counts. Slacklining strikes a perfect balance between burning ambition, technology and intuition to stretch the envelope of what is possible. Your urge to aspire to ever new heights is an expression of absolute trust in your own ability – and the result of maximum precision. Each movement has been internalised, each scenario rehearsed. Materials, settings, sequences: every detail has been honed to perfection. The only focus of your concentration is a perfect balance.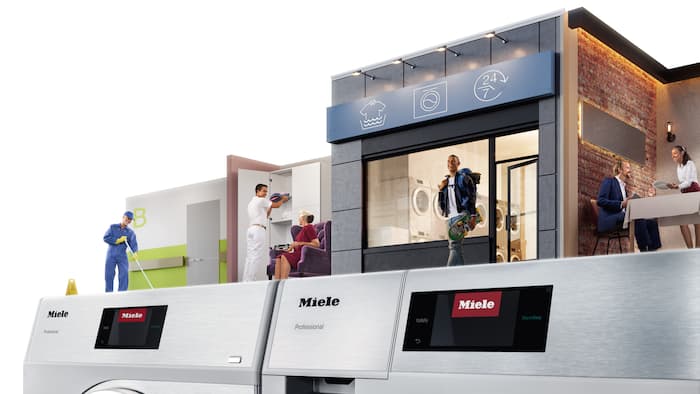 The Little Giants
A solid foundation for your success
Discover the compact Miele washing machines and tumble dryers for commercial use – and discover innovative technologies for even greater cleaning performance, economy, user convenience and flexibility.
Dental and laboratory technology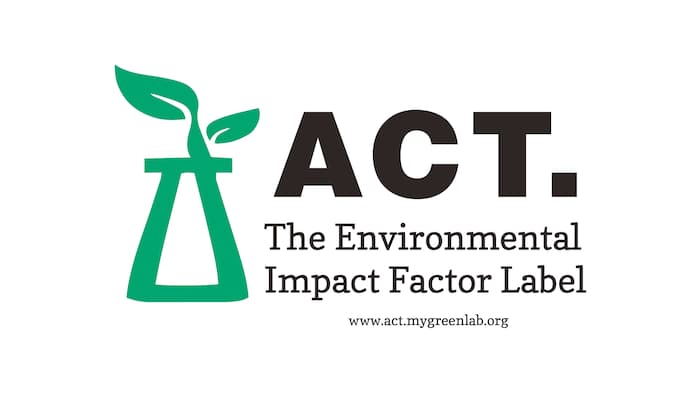 ACT Label certified machines
Miele Professional Recognized for Sustainable Performance by My Green Lab
Focused on delivering worry-free, critically clean glassware and instruments, Miele remains only laboratory glassware washer manufacturer with machines ACT Label certified.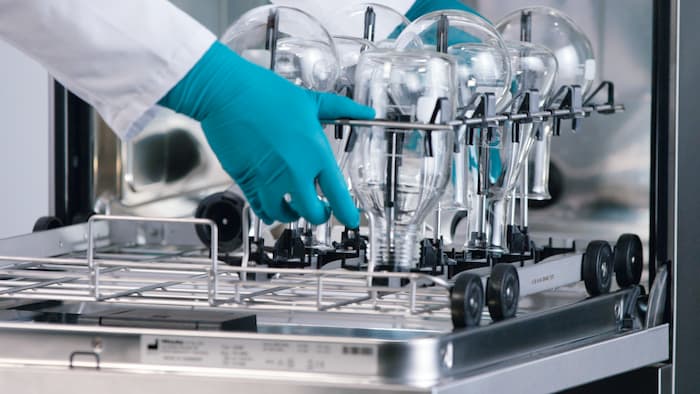 SimpleLoad – fast and highly efficient.
The loading system for Miele laboratory washers.
The SimpleLoad system is flexible and intuitive and guarantees a clear productivity gain in the reprocessing of laboratory glassware.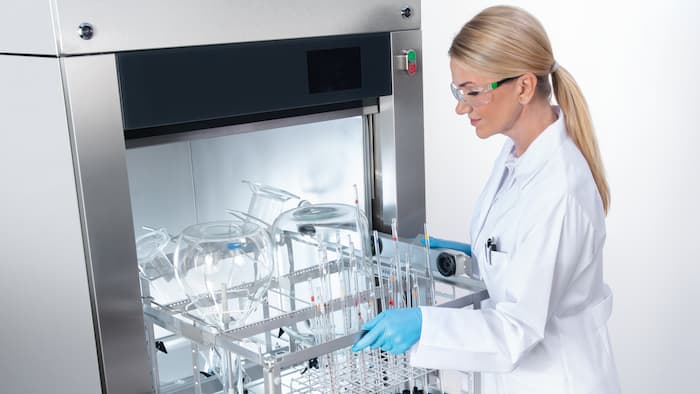 Strong and flexible:
The Miele PLW 86 large-chamber laboratory washer
The PLW 86 model series is setting new standards in terms of performance and user-friendliness. This entirely redesigned washing system boasts considerably better performance compared with the previous model series and, thanks to a variable-speed pump, is able to adjust circulation pressure and water consumption to each load.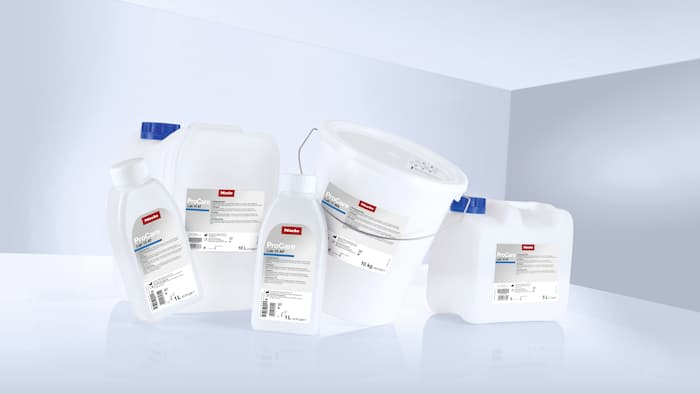 Because no one understands our glassware washers as well as we do
ProCare Lab
The cleaning and neutralizing agents from Miele Professional are perfectly matched to our high-quality washing technology. This allows for thorough, fast but also gentle process cycles. Why not give it a try!
1.

Cycle time dependent on on-site connection. 5 minutes when connected to 3N AC 400 V 50 Hz and 65 °C hot water.