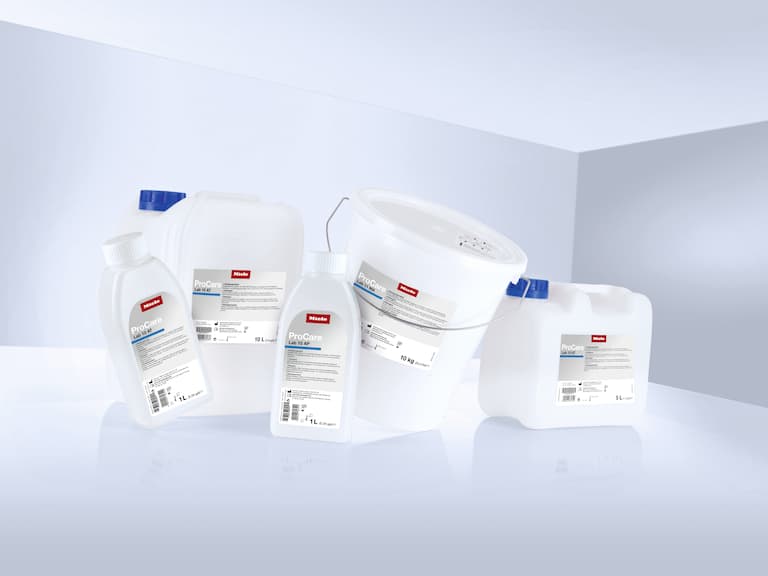 ProCare Lab
The cleaning and neutralizing agents from Miele Professional are perfectly matched to our high-quality washing technology. This allows for thorough, fast but also gentle process cycles. Why not give it a try!
Accessories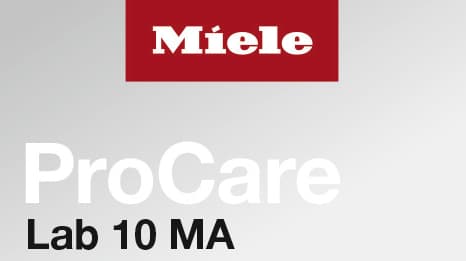 Carrier plates and labels
A label can be applied to the relevant suction lance to identify the process chemicals connected to the automatic dispensing system. To avoid mixing up the suction lances when changing the canisters, they can be fitted with a carrier plate and a label identifying the relevant process chemical using a cable tie. Carrier plates and labels are available from Miele Customer Service Department.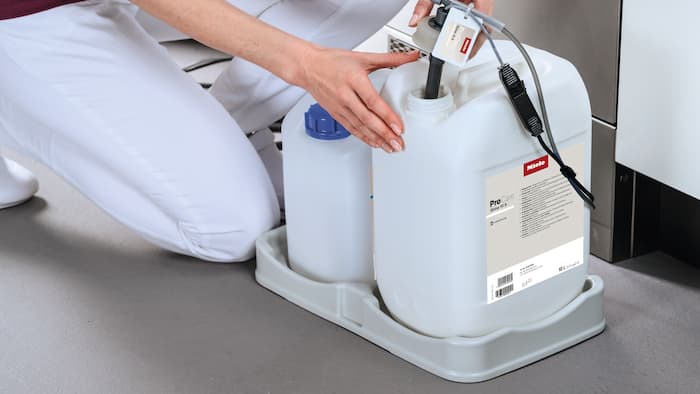 DTD 2 drip tray
The drip tray has space for 2 media canisters to provide them with a stable base. This is suitable for canister sizes of 5 and 10 litres. The angle ensures optimum residual emptying of the media canisters.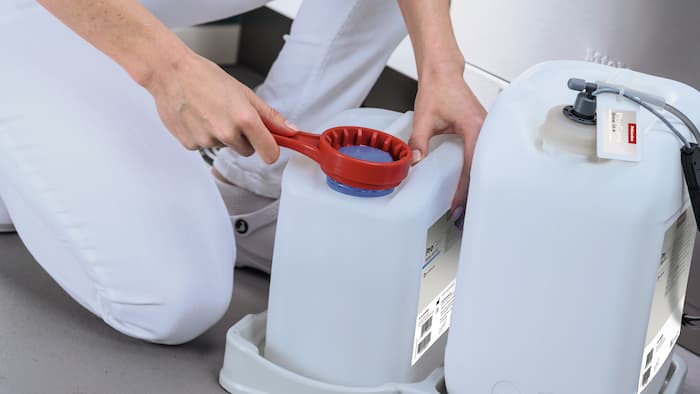 CK/1 DIN51 canister key
The screw-on caps on canisters are fitted by machine. This makes them almost impossible to open by hand, which is why Miele supplies a canister key as an accessory. The canister key can be used to open 5 and 10 litre canisters as well as 12 kg containers.