St. Elisabeth Care Home
Every move an experienced cleaner makes is the right move. And that is the way it has to be when, for instance, ensuring cleanliness at the St. Elisabeth care home and contributing to the safety, health and well-being of residents. Washing machines and dryers from Miele are reliable partners in providing the team of cleaners with a steady supply of mops and cleaning cloths.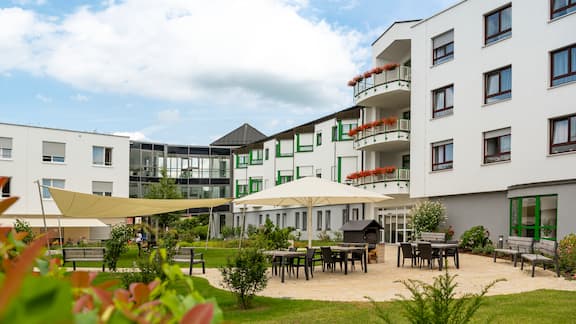 Daily cleaning in places like the St. Elisabeth care home is not only an administrative but also a hygienic challenge. The team from TGS Teegen Contract Cleaners is responsible for the daily cleaning of residents' rooms, including bathrooms, corridors and shared spaces. One aspect of paramount importance is to prevent the transmission of potential pathogens to other residents, who are often already immuno-suppressed. To maintain such high levels of hygiene and cleanliness, both due care and attention and good administration and organisation is required. TGS specialises in cleaning in the medical sector and is fully aware of the relevant requirements.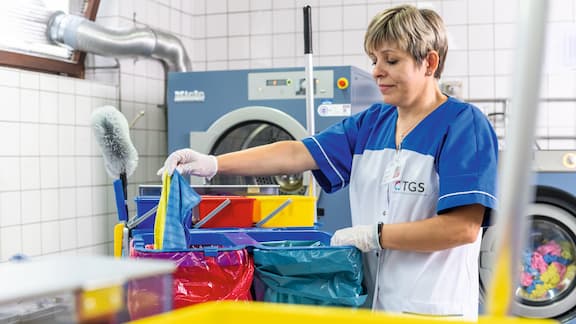 The transfer of potential pathogens and contamination to adjacent rooms is prevented by hygiene regulations which apply to cleaning staff: As a result, mops and cleaning cloths must be replaced after each room to ensure high levels of cleanliness on the one hand and, on the other, to prevent pathogens from spreading from one unit to others. These standards ensure the protection of people who live and work in sensitive areas in the healthcare sector such as care and nursing homes. In the process, lots of materials which have to be hygienically reprocessed and ready for use again by the next day are used – these include 300 mops alone per working day. When it comes to reprocessing, the TGS relies on Miele.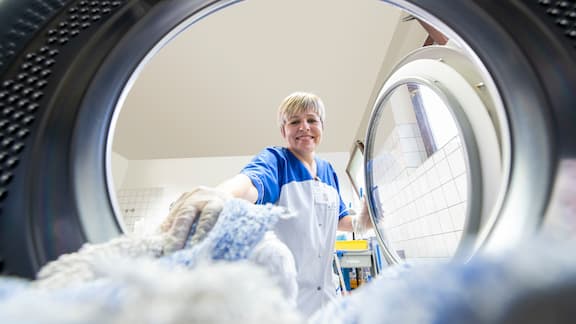 The simple and intuitive use of machines goes a long way towards assisting staff members, and fast programmes ensure that all materials are ready for use again in next to no time – without any trade-offs where hygiene is concerned. Machines issue notifications to users when disinfectant levels in the integrated tank are low. This ensures hygienic results at all times, an aspect which is particularly important in age care. After all, mops frequently come into contact with body fluids such as urine and blood. Miele machines produce consistently clean results, whatever the challenge.
Find out more about related sectors
You can also find out more about our expertise in other reference projects