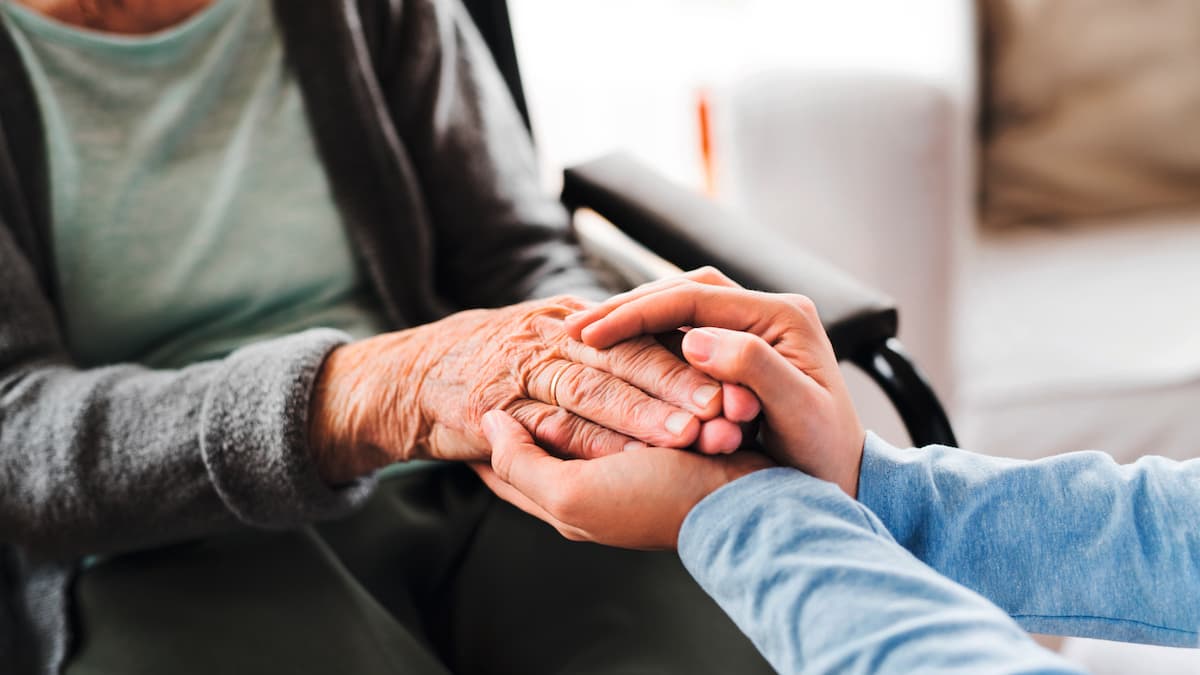 Recommended solutions for care and nursing homes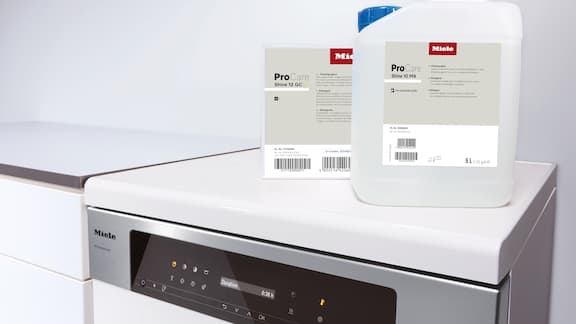 Dishwashing technology solutions for care and nursing homes
Clean dishes should be just as much a matter of course as starters being followed by a main course and a dessert. Miele Professional ensures a smooth cleaning process. No matter how many persons you care for: The be-all and end-all at mealtimes is a convivial atmosphere. This includes sparkling plates, cups and glasses as well as immaculately laundered table linen. The highest hygiene standards are non-negotiable in the institutional care sector – and not only in areas where numerous frail persons congregate.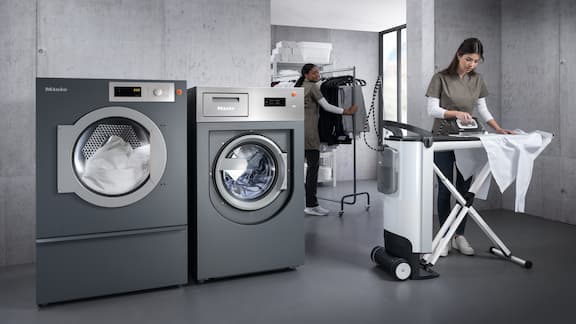 Laundry technology solutions for care and nursing homes
The tasks incumbent on an on-premise laundry are varied: well-kept residents' laundry, soft towels, perfectly finished flatwork, the disinfection of contaminated laundry, workwear, home textiles and mops and cleaning cloths from contract cleaning. A broad range of machines and accessories can be customized to suit the economic needs of your business. Be in full control of schedules and working patterns in your laundry to ensure that residents' clothing and the home textiles are ready for use again at short notice. An intelligent solution – Made in Germany.
Find out more about our system concept for this industry
Based on many years of experience, Miele Professional has developed washing machines and dishwashers with programmes that are able to reliably cope with critical soils and pathogens. This is confirmed by independent institutes such as the wfk – Institute for Applied Research, which regularly subjects our machines to scrutiny.