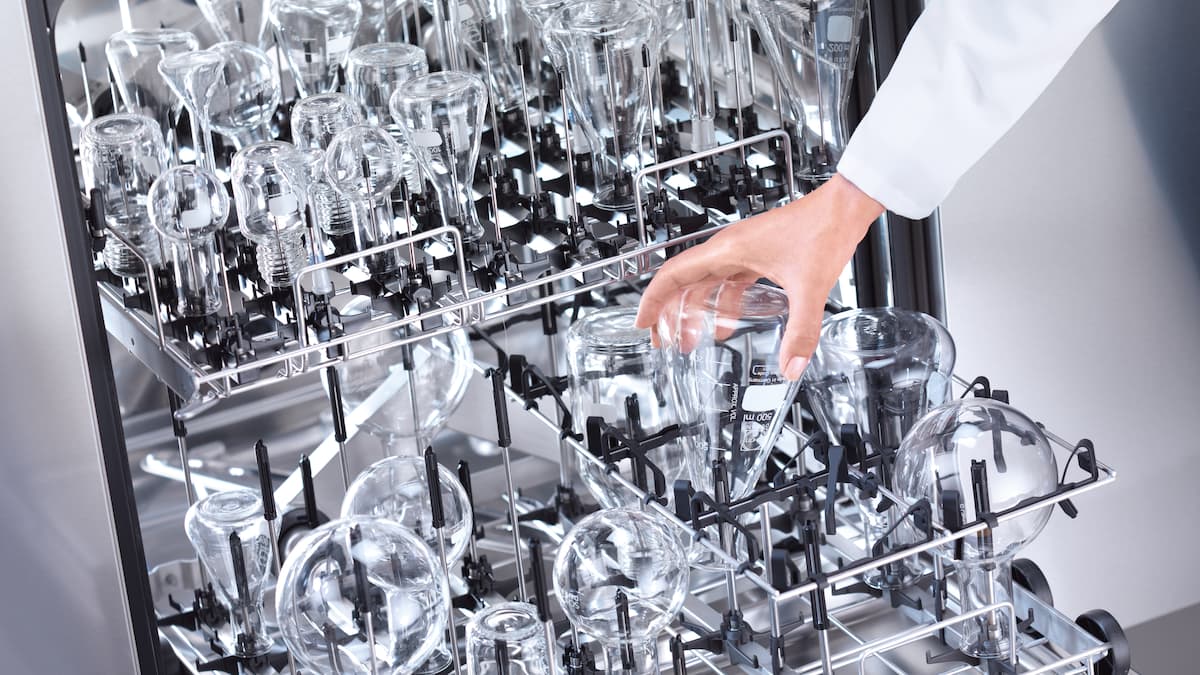 Cleaning, disinfection, documentation: analytically pure reprocessing of laboratory glassware for reproducible results
In the automatic reprocessing of laboratory glassware and instruments, reliable and analytically pure results are essential. Miele Professional helps laboratories to reprocess working materials safely and without leaving residue – with laboratory glasswashers, special reprocessing cycles and optimally coordinated accessories.
Perfect solutions for your industry
No more contaminated laboratory glassware or instruments! Miele Professional laboratory glasswashers meet the highest process and quality standards for seamless reprocessing in the laboratory. From high-capacity large-chamber laboratory glasswashers and space-saving SlimLine laboratory glasswashers to compact undercounter machines: Miele Professional has the right system solution for individual laboratory sizes and reprocessing volumes. For process-compliant cleaning of laboratory glassware – standardized, validated and automatically documented. The patented SimpleLoad system also makes automatic reprocessing of laboratory glassware considerably faster, simpler and more efficient.