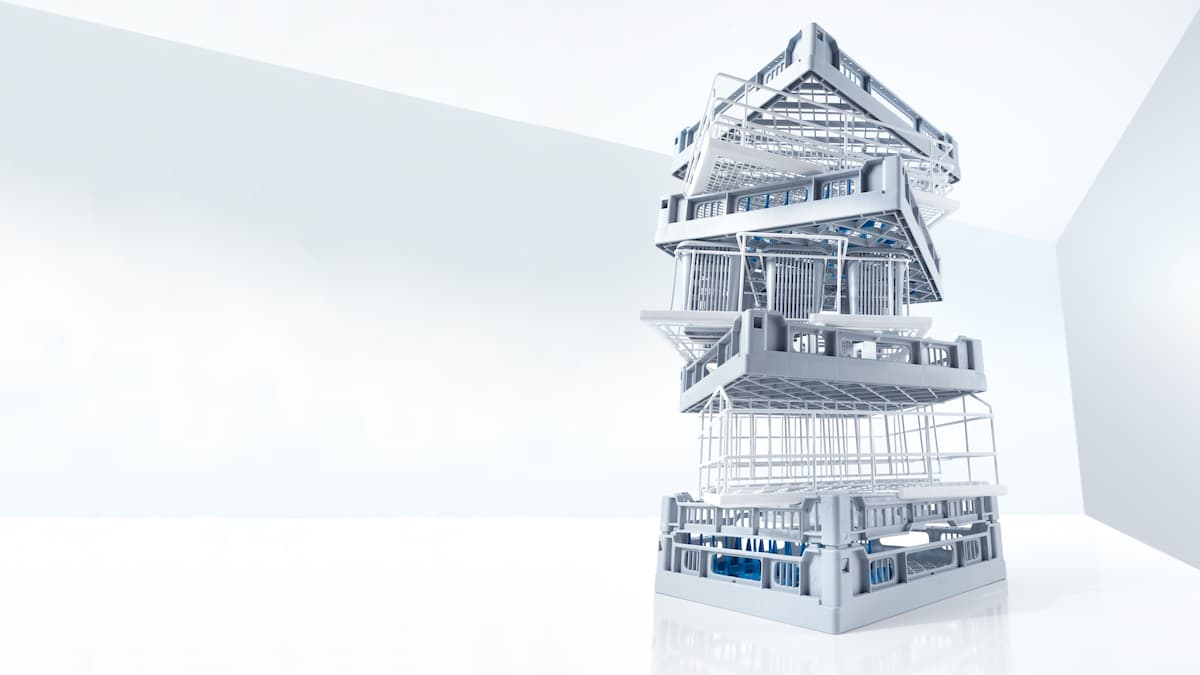 Accessories
Broad portfolio to accommodate all types of loads: Baskets, inserts and water treatment systems ensure perfectly coordinated processes.
Learn more about our accessories for dishwashers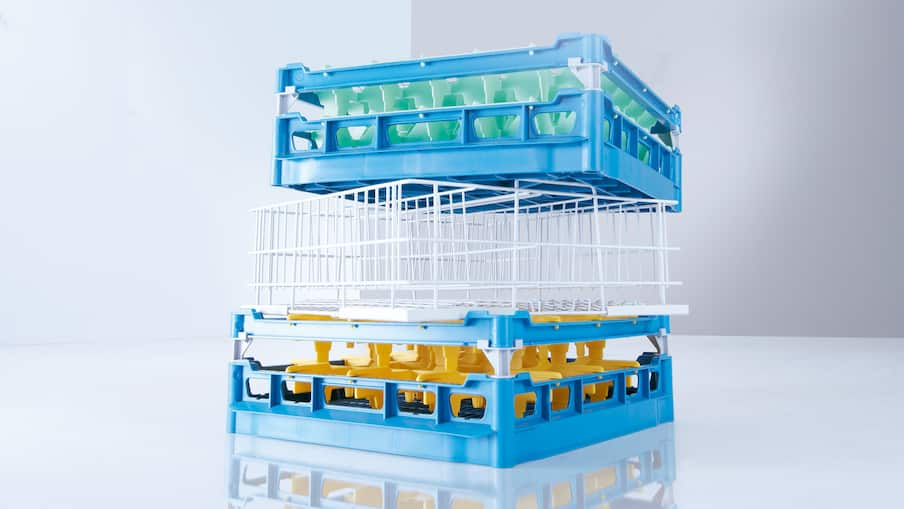 Perfect solutions for your dishwashing area
Accessories for perfect dishwashing
The right accessories make day-to-day work easier. Bases, for example, ensure perfect ergonomic handling when loading and unloading the machine. Perfect dispensing is guaranteed by using dispensing systems. For perfect cleaning results and stability, items are held securely in baskets and inserts. These and other genuine original Miele accessories were developed especially for Miele machines in order to guarantee perfect results.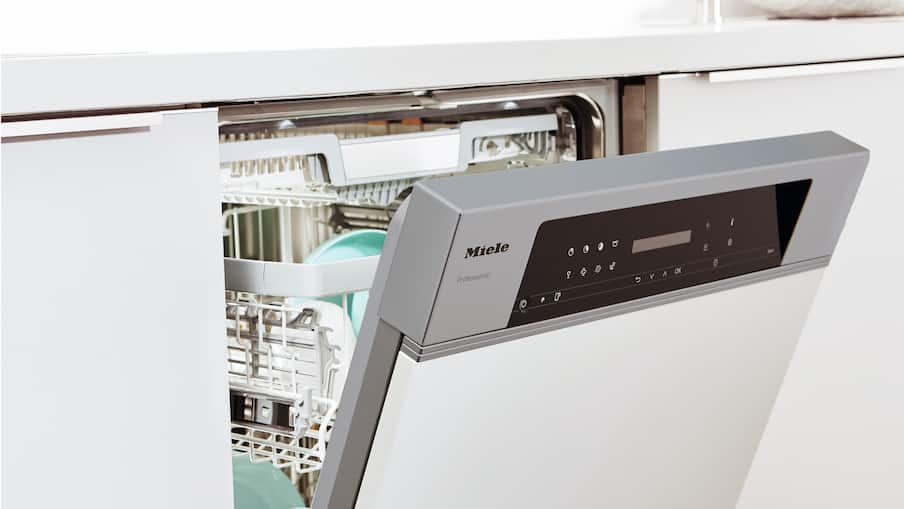 Industrial systems for professional requirements
The highest level of technology
Thanks to innovative and robust commercial technology as well as application-specific programs for requirements that extend far beyond the household area, Miele Professional dishwashers are perfectly geared to commercial use. Various connection options and powerful heater elements allow short cycles and optimum cleaning results with maximum economy. Dispenser modules guarantee the efficient use of cleaning agents and rinsing agents, while water preparation systems optimize washing results.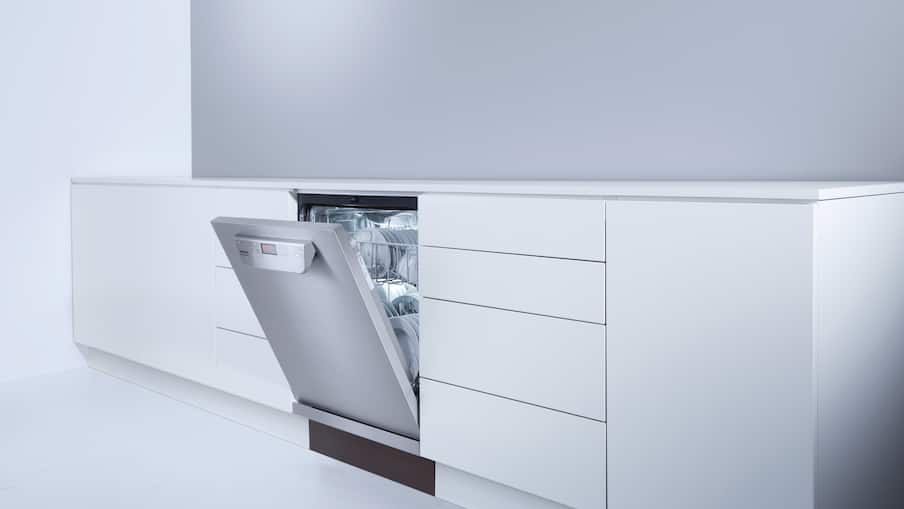 Universal applications
Flexible installation
Perfect for building-under in a run of kitchen units: The professional fresh water dishwashers can be integrated easily into a run of kitchen units. The comprehensive accessories facilitate integration in every installation situation as well as conversion for free-standing installation.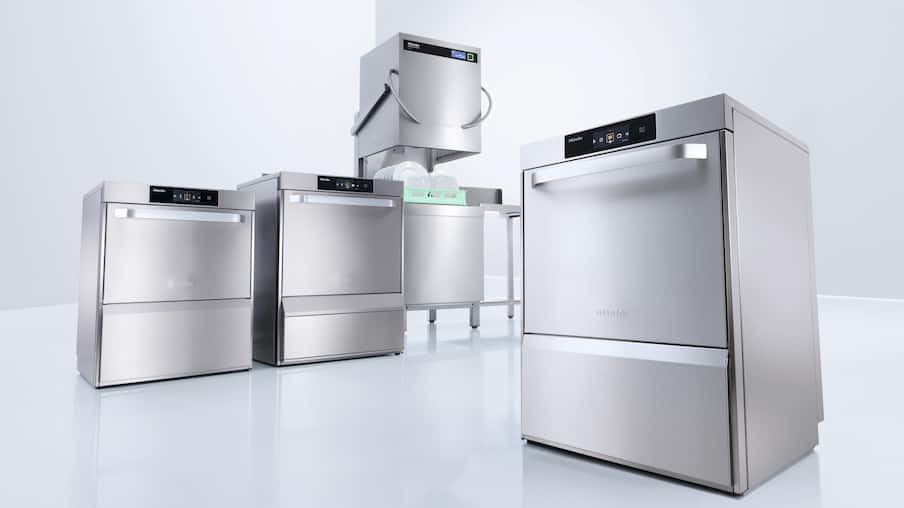 Designs for perfect results
The highest level of innovation
For more than 120 years, our motto "Immer Besser" has driven us to find unique solutions for you. The high level of innovation used by the global brand Miele has become virtually synonymous with practical products that are impressively economical to run and give perfect reprocessing results. The Miele Professional engineers invest a lot of time and energy in developing innovative features to make your daily work easier. For example, as well as perfect cleaning results the fresh water system delivers a high standard of hygiene with simultaneous cleaning at two levels.