ProCare Shine Detergents
Hygienically clean and sparkling fresh
In addition, the products are gentle on your dishes and appliances.
Product overview
Powder detergent and tabs
Powder detergent in 2 pack sizes For use with light to medium soiling. Manual dispensing for every wash cycle. The amount dispensed can be adjusted for every wash cycle to suit the degree of soiling. The tabs are extremely easy to use. Simply add one tab per wash cycle. Therefore accidental over or under-dispensing is impossible. The tab dissolves in a very short time and achieves a very strong cleaning performance even in short programmes.
Go to products
Liquid detergent
Two different liquid detergents in 2 different pack sizes. The mildly alkaline liquid detergent can be used for everything and is ideal for light to medium soiling. It is particularly easy to use. The alkaline liquid detergent can be used for even stubborn stains such as protein, starch, tea and coffee.
Go to products
Rinse aid and dishwasher salt
A slightly acidic rinse aid in 3 different pack sizes. Can be used in combination with all the cleaning agents. Dishwasher salt for the regeneration of the integrated water softening system.
Go to products
Customer benefits
ProCare Shine for the best results
Maximize the performance of your Miele Professional dishwasher: the detergent and rinse aid in the ProCare Shine series were developed exclusively for the use in Miele dishwashers. The results are crystal clear! With their carefully balanced formula they underpin professional dishwashing results that delight thanks to the sparkling results.
Perfect dispensing and easy to use
Thus the mildly alkaline liquid detergent ProCare Shine 10 MA achieves spotless results for every type of wash item and for typical stains. Another benefit: It is particularly easy to use.
Accessories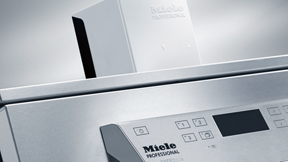 Accessories for perfect work processes
With the accessories from Miele Professional you can integrate all the work processes when dish-washing into a seamless, efficient system, even in situations where space is limited.
Stackable plastic baskets
Open, plastic-coated wire baskets
Dispenser module for the fully automatic dispensing of liquid detergents (optional)
Plinth for an ergonomically ideal work height in the case of free-standing dishwashers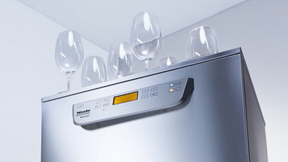 Water treatment for spotless results and value retention in your appliance
Many Miele Professional dishwashers are fitted with an internal water softening system as standard. Additional external water treatment systems are available for locations with very hard tap water and for tank system dishwashers with reduced water throughput.
Water demineralisation systems for the removal of soft water with water hardness levels of up to 40 °dH
Partial and full demineralisation cartridges for the treatment of up to 800 litres per hour
Flow meter and conductivity meter to display when the cartridge is empty
System4Shine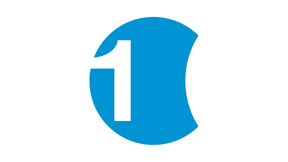 Dishwashers
The dishwashers from Miele Professional offer all users the right performance for their specific needs. From fresh-water dishwashers to meet the highest demands for wash hygiene through particularly fast under-table appliances with a tank wash system to throughput dishwashers for maximum batch performance in the restaurant and hotel industry.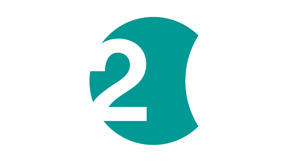 Accessories
The exceptionally wide-ranging choice of baskets and inserts means that every wash item can be safely and reliably placed in the spray compartment of the dishwasher. The accessories for uncomplicated water treatment also contribute to the optimum cleaning results and the different plinths facilitate uncomplicated integration in all work processes.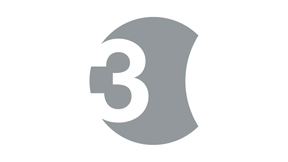 Wash chemicals
Die Reiniger und Klarspüler der Serie ProCare Shine wurden eigens für den Einsatz in Spülmaschinen von Miele Professional konzipiert. Thanks to their carefully balanced formulations they facilitate particularly effective washing processes with validated machine compatibility and outstanding efficiency.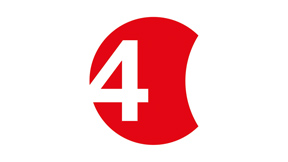 Service
Thanks to its comprehensive network of technicians, Miele Customer Service offers short response times, fast on-site service and customised maintenance contracts. The experienced specialists in Miele sales services will also help you in the choice and configuration of your machines and accessories.