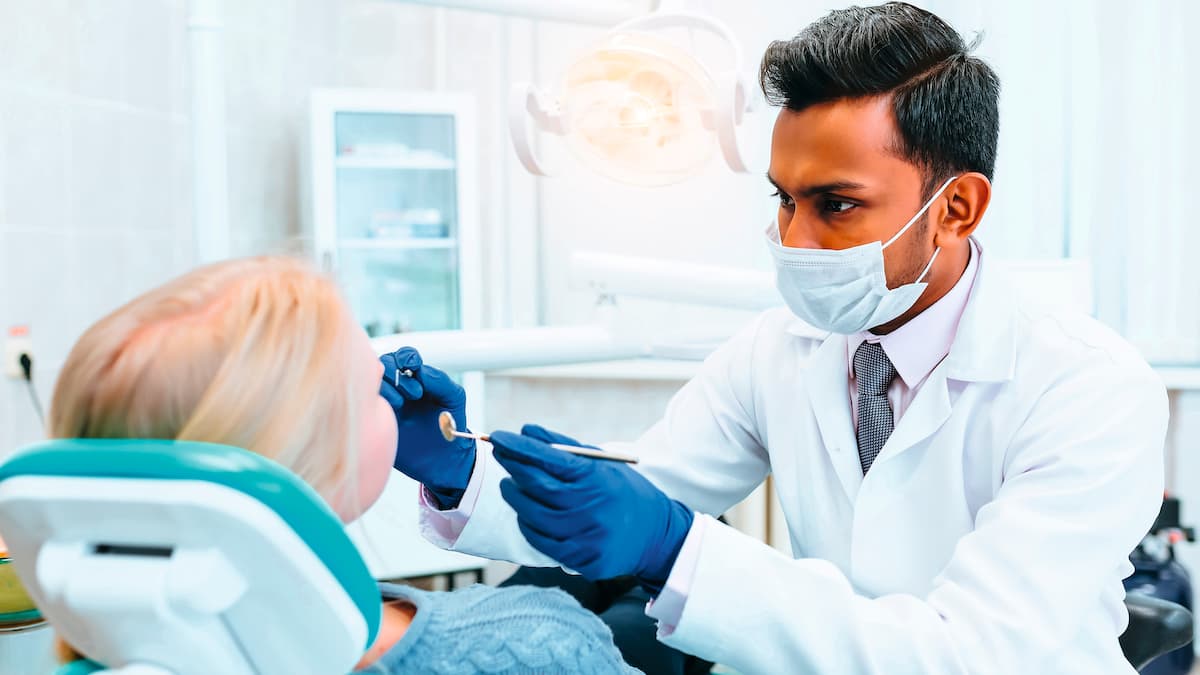 Recommended solutions for dentists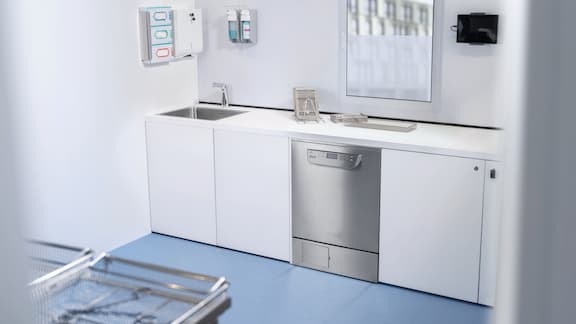 Dental technology solutions for dentists
Miele Professional washer-disinfectors guarantee exceptional performance, efficiency and safety when it comes to cleaning, disinfecting and drying dental instruments. Flexible combinations of baskets and inserts enable the highest throughput. The interaction between the washing mechanism, sensor technology and Miele's tried-and-tested Vario TD Dental program makes for excellent reprocessing results. Active DryPlus hot air drying with HEPA filtration is perfect for drying even the most intricate instruments.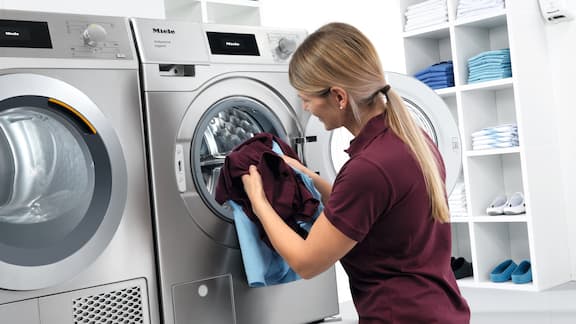 Laundry technology solutions for dentists
Little Giants from Miele ensure simple logistics in a closed in-house system, removing the risk of contamination through open transportation to contract laundries. Furthermore, special disinfection cycles contribute to compliance with the relevant workwear guidelines for hygienic reprocessing of medical clothing. Efficient washing and drying cycles also ensure that clean clothing is once again available for use in the surgery without any delay. The disinfection wash cycle is also continuously monitored in order to guarantee hygienic cleaning and disinfection results at all times. And the Little Giants from Miele also excel in terms of their ability to wash smaller batches of laundry cost-effectively.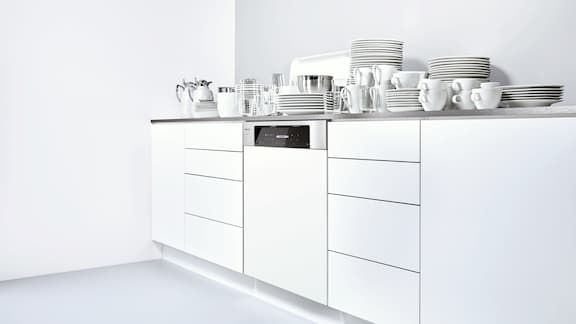 Dishwashing technology solutions for dentists
To allow your employees to focus entirely on the job in hand, Miele Professional dishwashers are a welcome and valuable addition in the staff room. With short program running times, ProfiLine dishwashers achieve top-class results fast. Optimum wash cycles and special-purpose ProCare Shine detergents reduce the consumption of valuable resources such as water and energy to a minimum, thereby increasing economic efficiency in your office. A high level of hygiene is essential in guaranteeing the protection of your staff. In the "Hygiene" program, high temperatures in the main wash and rinse cycle ensure optimum results. Patented Perfect GlassCare technology in combination with ProCare Shine cleaning agents maintains the quality and appearance of drinking glasses over an extended period of time and multiple wash cycles.
Find out more about our system concept for this industry
Profit from our holistic solutions in all aspects of your surgery. Discover our 360PRO system for your dental practice.