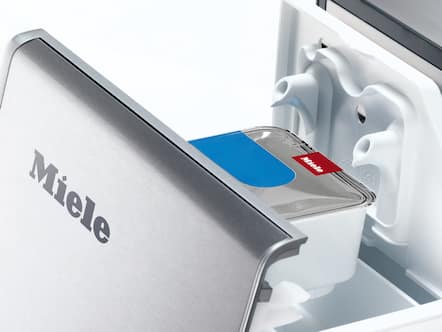 Exclusive to Miele
Patented CapDosing*
European patent: EP 2 365 120 
Quick and reliable dosing, even in special cases
CapDosing is the perfect addition to automatic or manual dispensing. Special detergents, fabric softeners, or additives are at hand in practical capsules – so there is no need to waste time measuring by hand. The appliance dispenses the contents automatically at the perfect point in time during the washing process.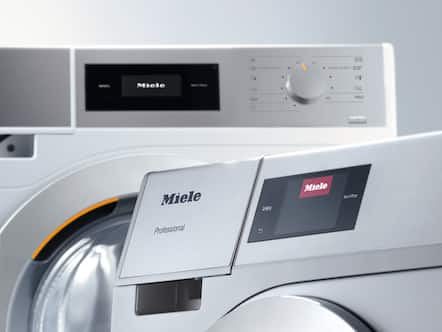 Programmable washing machine controls
Increased versatility
A particular advantage of programmable controls lies in the ability to adapt them to specific applications. Customized Program can be created and saved. Existing programs can also be adapted to suit the wash parameters. This allows specific laundry requirements to be catered for perfectly.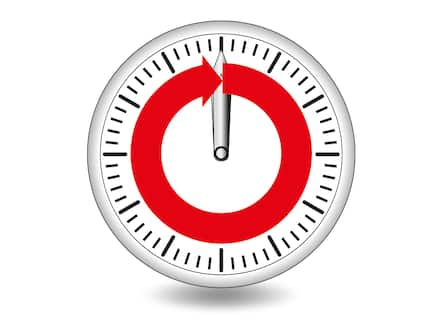 Delay start up to 96 hours
Laundry care according to schedule
With delay start, you can determine up to 96 hours in advance when the selected program should start. This is of particular advantage, for instance if the program cycle is supposed to end at the beginning of a new work week.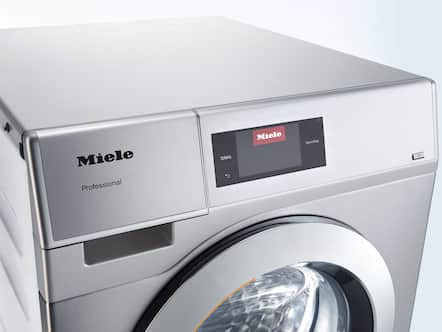 M Touch Flex controls
The benchmark for modern user convenience
The full-touch controls with touch color display sets a new benchmark for quick, intuitive machine operation. They also offer a multitude of configuration options. You can select the required washing program from your favorites or from all available programs easily with a tap or a swipe. All information is displayed in the local language, with 31 languages to select from.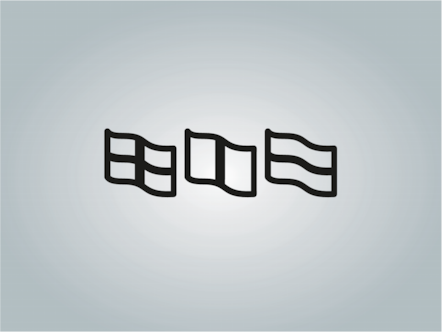 Language can be selected easily at any time
Easy to understand
Using the flag symbol, you can select from 29 or 31 languages (depending on the model) with ease at any stage of operation. All the information is then displayed in the selected language. This enables operating errors to be prevented, and different users who speak different languages will quickly be able to use the machine.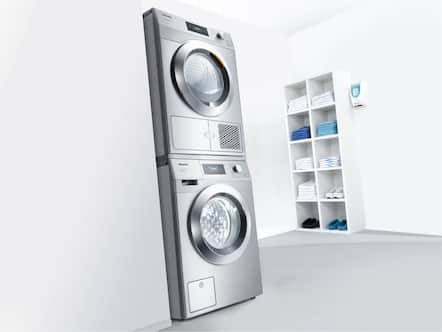 Washer-dryer stack
Washing & drying on less than 5.38 sq.feet
Where space is limited, side-by-side installation of a washer-extractor and a tumble dryer may present problems. This is where Miele steps in with its washer-dryer stacks: 2 high-performance machines on a footprint measuring less than 0.5 square meters (an optional connection set is required to connect 2 appliances).