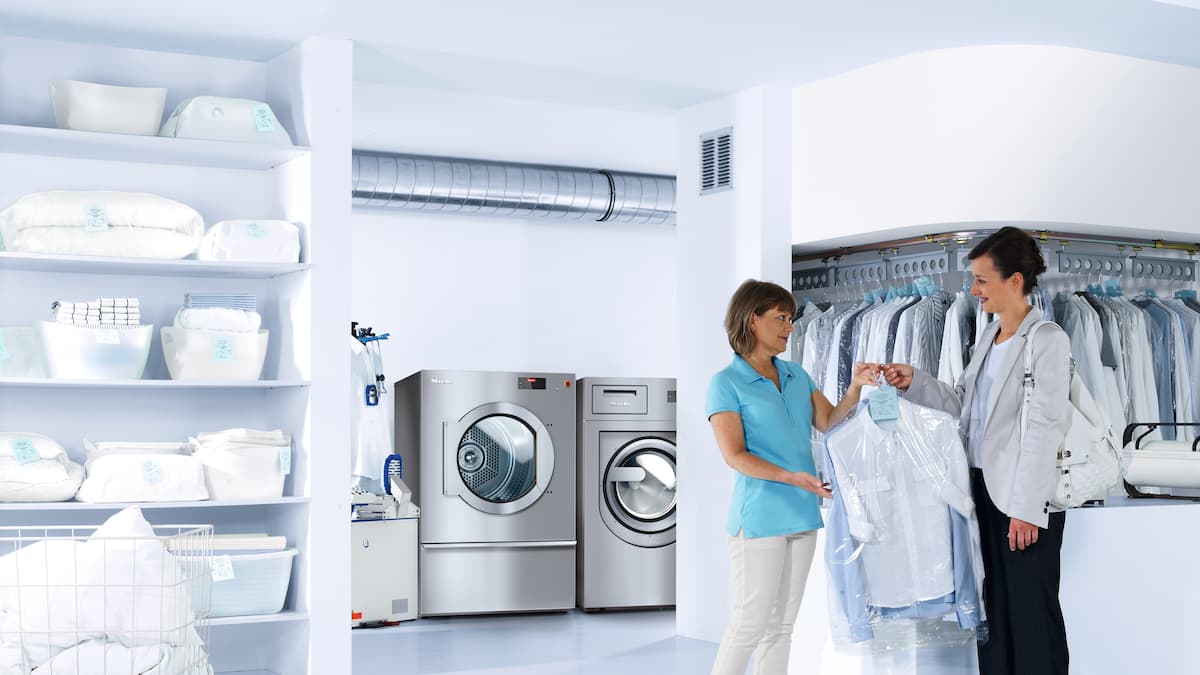 Benchmark for laundries and dry cleaners
Reliable performance, achieved through precision and control
Technology, intuition and precision in perfect balance: Benchmark models combine finely tuned washing and drying technologies and intuitive operation to deliver the ideal service solution for your customers. Benefit from our professional system solution that guarantees first-class results, smooth sequences and sustainable processes.
The professional system solution for maximum customer convenience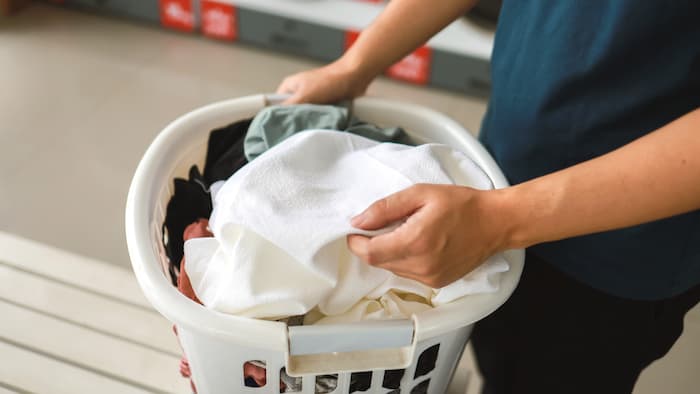 Reliable quality even during performance peaks
Efficient programs guarantee hygienic cleaning and gentle reprocessing of laundry, workwear and delicate textiles. Our patented honeycomb drum 2.0 ensures customary gentle care that retains the value of even challenging load items – particularly with full loads and when running multiple cycles per day.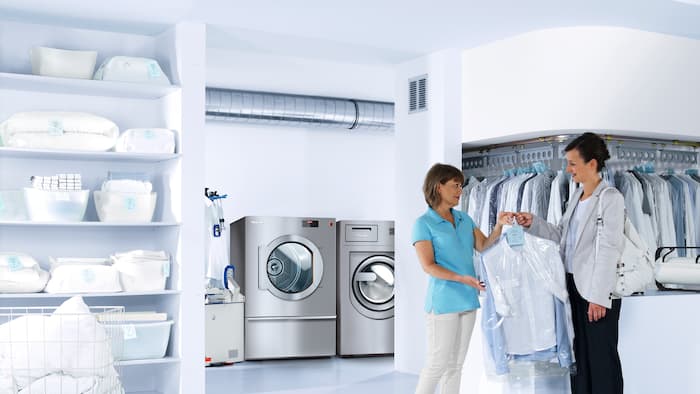 Rapid, efficient processes
Intuitive controls with color symbols and helpful functions ensure that programs can be selected quickly and confidently. Thanks to short running times, high spin speeds and immediate reprocessing with perfectly matched cleaning agents, your customer's laundry will be ready in next to no time. Combined with OneFingerTouch, connectivity options and numerous system solutions from Miele Professional, Benchmark guarantees fast, efficient and smooth processes in the background and for maintenance.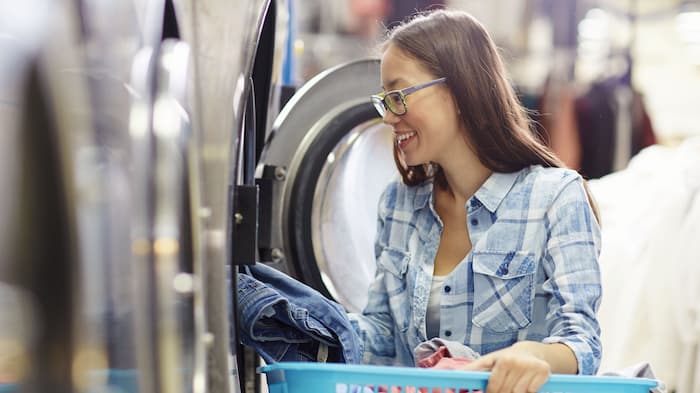 Powerful, reliable, economical
Washing machines and tumble dryers from the Benchmark series use 20 % less water and 30 % less energy*. The new heat-pump dryers even achieve energy savings of 60 %* compared to alternative models. Benchmark washing machines are designed for 30,000 hours of continuous operation and their durable commercial technology ensures that they deliver ultimate cleaning quality year after year.
*Compared to the previous generation
Miele Benchmark Machines
An impressive solution for your self-service business
With two product lines, the washing machines and tumble dryers from the Benchmark series offer specially optimised solutions for a variety of industries.