Miele Professional Brings Sustainable Laboratory Solutions to I2SL Annual Conference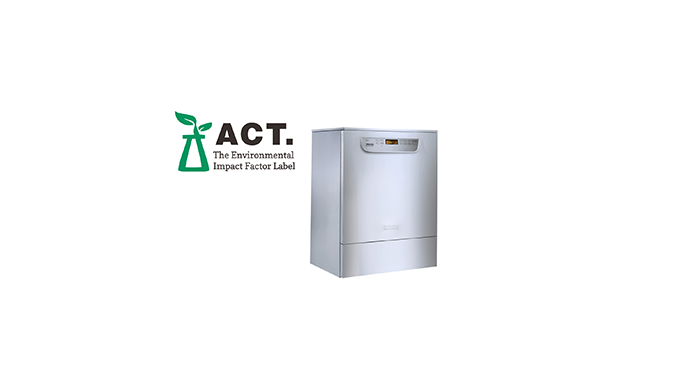 Company to display ACT Label-certified PG 8583 laboratory washer
Miele Professional, a global leader in high-quality commercial and industrial appliances, today announced its participation in the I2SL Annual Conference and Technology Fair, the world's premier lab sustainability conference. Miele will spotlight its PG 8583 undercounter laboratory washer at the event, further demonstrating its continued commitment to enhancing sustainability in lab environments.
"Sustainability is at the core of everything we do at Miele – from the designing and engineering of our products to the way they're delivered to customers," said Josh Camp, Head of Laboratory, Medical, Dental, Miele Professional U.S. "We're excited to be back at the I2SL conference, demonstrating our commitment to creating next generation solutions for the laboratory industry."
About the PG 8583 Lab Washer
The PG 8583 undercounter washer has achieved the highest recognition in lab sustainability. The machine is ACT Label certified by My Green Lab, a non-profit organization dedicated to creating a culture of sustainability in science. The ACT Label shows how products rate in sustainability-related categories like manufacturing, energy and water use, packaging, and end-of-life. Miele is the only laboratory washer manufacturer to have achieved the ACT Label certification and currently has four ACT Label-certified machines.
Notable features of the PG 8583 include:
Made of 90% recycled stainless steel
Engineered for 10,000 operating hours or approximately 10 years of service life
Uses 40% less water than earlier models
Capable of washing 128 laboratory bottles or 98 pipettes per cycle
Sustainability at Miele Professional
Miele is dedicated to producing the best possible products while also minimizing the impact of those products on the environment. The company is committed to achieving a 15% reduction in CO2 emissions in the use phase of its products by 2030, with the aim of becoming carbon neutral*. Additionally, all Miele lab instrument washers are engineered for maximum durability. The long lifespan of Miele products reduces resource consumption and promotes lab sustainability.
I2SL attendees can visit Miele's show booth (#115) to learn more about the PG 8583 and Miele's full portfolio of lab washers. For more information on Miele's sustainability commitments, visit the company's website.
*Miele is working to reach a reduction of CO2 emissions by 15% in the use phase of products from 2019 to 2030.
About Miele Professional
Miele Professional concentrates on the manufacturing of commercial products for industries using commercial dishwashers, commercial laundry technology and laboratory, medical and dental technology. Wherever innovative high-end products with outstanding cleaning performance and high hygiene requirements are needed, Miele Professional wants to be the first choice. Follow the company on LinkedIn.
About Miele
Founded in Germany in 1899 with a single promise of "Immer Besser," a phrase meaning Forever Better, Miele is the world's leading manufacturer of premium domestic appliances with more than 20,100 employees, 12 production facilities and representation in nearly 100 countries. As a premium appliance brand represented on all continents, Miele is steadfastly committed to the highest quality, performance and environmental standards. Miele's range of exceptional consumer appliances includes vacuum cleaners; laundry systems; rotary irons; dishwashers; ranges; build-in convection, speed, steam and combi-steam ovens; cooktops; ventilation hoods; refrigeration; wine storage and espresso/coffee systems. To learn more visit Miele USA, view our YouTube channel and follow us on Facebook, Instagram and LinkedIn.