Miele USA Appoints Leo Pellizzari as Vice President of Finance and Administration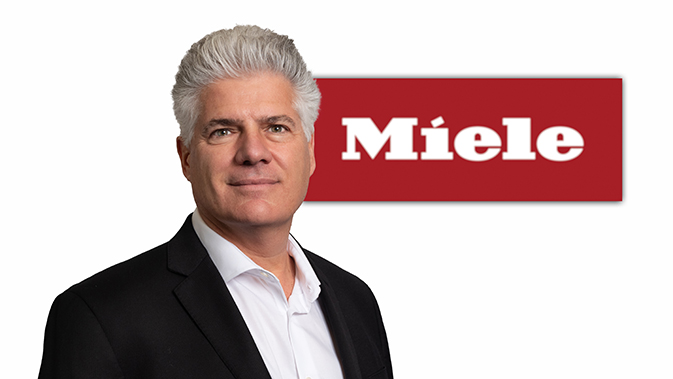 Role to Continue Operations Improvements and Grow Overall Profitability
Miele, the world's largest family-owned premium appliance manufacturer, is proud to announce the appointment of Leo Pellizzari as Vice President of Finance and Administration of Miele USA. As part of the executive leadership team and reporting to Jan Heck, President and Chief Executive Officer, Mr. Pellizzari will be responsible for managing improvement projects, implementing budgeting tools, and collaborating with senior management in an effort to continue improving profitability. Mr. Pellizzari brings a wealth of expertise to this role, most recently serving as the Vice President of Finance and Operations for Miele Canada, a role he has held since 2001.
"We are so pleased that Leo is joining Miele USA as Vice President of Finance and Administration," said Jan Heck, President and CEO, Miele USA. "It's wonderful to be able to bring to the US such a tenured executive, already engrained in Miele. Leo truly understands the inner workings of the company and seeks to make continuous improvements to refine existing processes and explore new opportunities for success."
Prior to joining Miele USA, Mr. Pellizzari spent more than two decades working with Miele Canada. As Vice President of Finance and Operations since 2001, Mr. Pellizzari has extensive knowledge and experience with IT, Warehouse/Distribution Centers, Logistics Planning and Controlling, Inventory Demand Planning and Procurement Management, Office Administration, Sales Back Office Management, and Finance and Controlling.
"It's a privilege to continue my career here with Miele in North America," said Leo Pellizzari. "As the brand continues to expand in the US, it's an important time to build upon these successes to continue the further growth of the company, and I look forward to doing my part to reach – and exceed – those goals."
Before his career at Miele Canada, Mr. Pellizzari had a role at Bizerba Canada, a German manufacturers of food processing and price labeling equipment. Leo holds an Economics degree from McMaster University, Hamilton Ontario and holds a CPA, CGA, CMA accounting designation.
About Miele
Founded in Germany in 1899 with a single promise of Immer Besser, a phrase meaning Forever Better, Miele is the world's leading manufacturer of premium domestic appliances with more than 20,100 employees, 12 production facilities and representation in nearly 100 countries. As a premium appliance brand represented on all continents, Miele is steadfastly committed to the highest quality, performance and environmental standards. Miele's range of exceptional consumer appliances includes: vacuum cleaners; laundry systems; rotary irons; dishwashers; ranges; built-in convection, speed, steam and combi-steam ovens; cooktops; ventilation hoods; refrigeration; wine storage and espresso/coffee systems.
To learn more, visit www.mieleusa.com or www.youtube.com/mieleus, and follow us on www.facebook.com/mieleus and Instagram @MieleUSA.