Miele USA Appoints Kenneth Tangredi as Vice President of Sales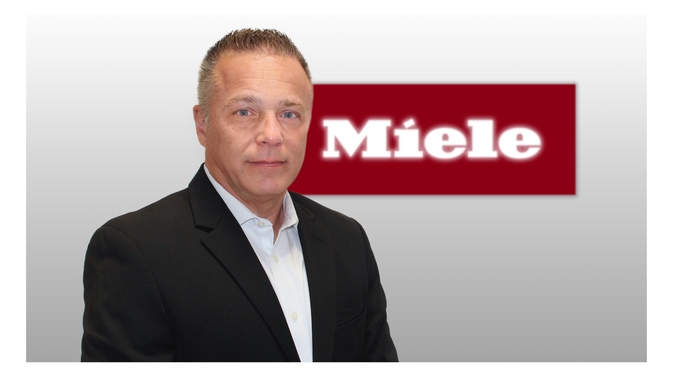 Role to Lead Sales Divisions Across All US Markets
Miele, the world's largest family-owned premium appliance manufacturer, is proud to announce the appointment of Kenneth Tangredi as Vice President of Sales in the United States. Mr. Tangredi will report to Jan Heck, President and Chief Executive Officer, Miele USA, as part of the executive leadership team. Under Heck's leadership, Tangredi will be responsible for guiding and managing all domestic sales divisions for Miele USA, driving efforts for sales of the product line, including major cooking and cleaning appliances and floor care, while collaborating with all company departments.
"We are excited to bring such a seasoned member of the appliance industry into the Miele family," said Jan Heck, President and CEO, Miele USA. "With more than 20 years of experience in home appliance sales, Ken will be instrumental in elevating the brand's position in the market. We look forward to seeing his leadership continue to foster relationships with our appliance dealers, and partners within the building groups and residential development companies."
Tangredi brings to Miele home appliance industry experience from global brands such as Fisher Paykel & DCS Outdoor, Samsung Electronics America and Dacor. His previous roles have focused on sales, leadership, and operations.
"In my previous roles, I saw firsthand the impact Miele has made on the US appliance industry, and it's a great honor to join the team and further its growth," said Tangredi. "Through streamlined internal processes and building new relationships, while improving those in the which the brand is already established, I will be guiding the Miele Sales team to follow the brand principle of 'Immer Besser' or 'Forever Better.'"
About Miele
Miele is the world's leading manufacturer of premium domestic appliances including cooking, baking and steam-cooking appliances, refrigeration products, coffee makers, dishwashers and laundry and floor care products. Their product portfolio also includes dishwashers, washing machines and tumble dryers for commercial use as well as washer-disinfectors and sterilizers for use in medical and laboratory applications. Founded in 1899, the company has eight production plants in Germany, one each in Austria, the Czech Republic, China, Romania and Poland as well as two production plants belonging to its Italian medical technology subsidiary Steelco. Miele is represented with its own sales subsidiaries and via importers in almost 100 countries/regions. Throughout the world, the family-run enterprise, now in its fourth generation, employs a workforce of around 22,300. The company has its headquarters in Gütersloh in Westphalia.
To learn more, visit www.mieleusa.com or www.youtube.com/mieleus, and follow us on www.facebook.com/mieleus and Instagram @Miele_com.