MIELE INTRODUCES BOOST CX1 VACUUM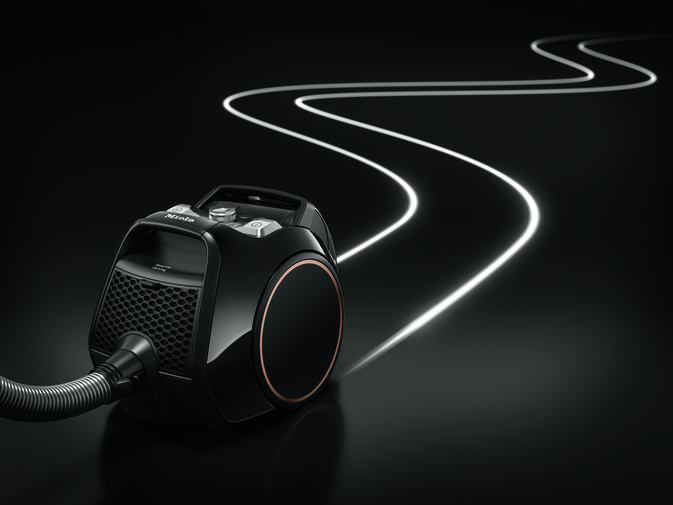 New Bagless Canister Vacuum Series Offers Powerful Performance in a Compact Machine
Miele, the world's largest family-owned premium appliance manufacturer, will add to its current assortment of bagless canister vacuums with the introduction of the Boost CX1.
"Even with the heightened hygiene awareness brought on by the pandemic, an estimated 60% of US consumers continue to prefer a bagless option for floorcare in their homes today," said Kelly Lam, Vice President of Marketing at Miele USA. "The new Miele Boost CX1 vacuum will be an answer to fulfill that demand – combining hygiene, convenience and power."
The Boost CX1 is a powerful, compact solution for those living in smaller spaces but still need the high cleaning performance. The vacuum features the Miele Vortex cleaning technology, which combines powerful suction with multiple levels of filtration for maximum cleaning performance and hygiene every use.
The vacuum, which weighs less than 13 lbs., is also less than a foot in height. The vacuum's TrackDrive wheels, in combination with the low center of gravity, lend itself to a stable appliance not subject to tipping or drifting while in use. The large TrackDrive wheels and compact design allow the Boost CX1 to be maneuvered precisely around furniture and on a variety of surfaces with a cleaning radius of nearly 33 ft.
"The Boost CX1 boasts the cleaning power of a full-size vacuum in a more user-friendly, navigable size," said Dirk Sappok, Director of Product Development at Miele USA. "The monocyclone technology combines strong suction, high dust separation and multi-level suction control for a perfect clean on every surface."
With coarse dirt separation, fine dust filtration and exhaust air filtration, 99.95% of the finest particles are captured and filtered within the HEPA AirClean filter.* Emptying the bagless dust container is easier and more hygienic than ever thanks to the easy Click2Open System, which stirs up less dust.
The four-stage rotary control allows the vacuum to be perfectly suited for every floor surface. Miele also redesigned its Universal Floor Nozzle for optimal performance and dust pick-up. The floor nozzle is 22% lighter in weight than its predecessor, contributing to the compact, lightweight nature of the Boost CX1. In addition to the floorhead, each model of the series will come with a Vario-Clip and three attachment accessories: a suction brush, a crevice tool and an upholstery nozzle.
Miele Boost CX1 Vacuums start at $449. All models of the Miele Boost CX1 Vacuums are now available on MieleUSA.com and Miele Experience Centers nationwide. Exclusive Boost CX1 colorways and CX1 Cat & Dog will launch at national retailers on April 29, 2022.
For more information on Boost CX1 and the complete line-up of Miele vacuums, including bagged canisters, bagless canisters, bagless cordless stick and robot options, please visit MieleUSA.com.
About Miele
Founded in Germany in 1899 with a single promise of Immer Besser, a phrase meaning Forever Better, Miele is the world's leading manufacturer of premium domestic appliances with more than 20,100 employees, 12 production facilities and representation in nearly 100 countries. As a premium appliance brand represented on all continents, Miele is steadfastly committed to the highest quality, performance and environmental standards. The Miele assortment of exceptional consumer appliances includes: vacuum cleaners; laundry systems; rotary irons; dishwashers; ranges; built-in convection, speed, steam and combi-steam ovens; cooktops; ventilation hoods; refrigeration; wine storage and espresso/coffee systems.
To learn more, visit www.mieleusa.com or www.youtube.com/mieleus, and follow us on www.facebook.com/mieleus and Instagram @MieleUSA.
*HEPA AirClean Filter included in the Parquet and Cat&Dog models.