MIELE EXPERIENCE CENTERS TO HOST HOLIDAY FOOD DRIVES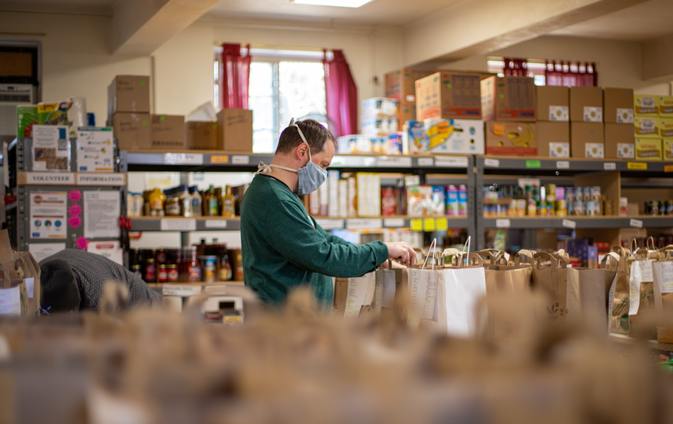 All Locations to Collect Non-Perishable Items for Local Food Pantries
Miele, the largest family-owned German luxury appliance manufacturer, is calling on the public to help support its national food drive initiative, which is taking place at each of the ten Miele Experience Centers (MECs) now through December 21st. Every location will be open for non-perishable food donations that will be distributed to local food pantries.
"As a family-owned appliance company, we know cooking brings people together. That's why donating food to those in the communities in which Miele calls home is so important to us," said Ingrid Astudillo, Vice President, HR, Miele USA. "This holiday season we hope to encourage all of our customers, as well as our entire Miele USA family, to share what they can for those in need."
Donations will be provided to the following food pantries: Beverly Hills, CA will donate to Hollywood Food Coalition, Boca Raton, FL will donate to Cros Ministries, Chicago, IL will donate to West Suburban Food Pantry, Coral Gables, FL will donate to Hope Relief Food Bank, Manhattan will donate to St. Patrick's Bay Ridge, Princeton, NJ will donate to South Brunswick Food Pantry, San Francisco, CA will donate to San Francisco Marin Food Bank, Scottsdale, AZ will donate to St. Mary's Food Bank, Seattle will donate to Hopelink and Tysons Corner, VA will donate to Share of McLean.
For more information on the local food drives, please contact your local Miele Experience Center. To locate the nearest MEC and for more company information, please visit MieleUSA.com.
About Miele
Miele is the world's leading manufacturer of premium domestic appliances including cooking, baking and steam-cooking appliances, refrigeration products, coffee makers, dishwashers and laundry and floor care products. Their product portfolio also includes dishwashers, washing machines and tumble dryers for commercial use as well as washer-disinfectors and sterilizers for use in medical and laboratory applications. Founded in 1899, the company has eight production plants in Germany, one each in Austria, the Czech Republic, China, Romania and Poland as well as two production plants belonging to its Italian medical technology subsidiary Steelco. Miele is represented with its own sales subsidiaries and via importers in almost 100 countries/regions. Throughout the world, the family-run enterprise, now in its fourth generation, employs a workforce of around 22,300. The company has its headquarters in Gütersloh in Westphalia.
To learn more, visit www.mieleusa.com or www.youtube.com/mieleus, and follow us on www.facebook.com/mieleus and Instagram @MieleUSA.