Miele Appoints Paul Han as Vice President of Supply Chain North America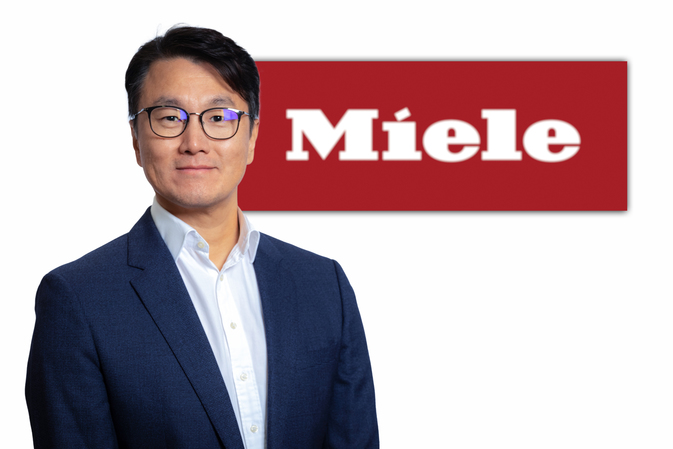 Role to Focus on Operations and Logistics Improvements and Accelerate Supply Chain
Miele, the world's largest family-owned premium appliance manufacturer, is proud to announce the appointment of Paul Han as Vice President of Supply Chain North America. Mr. Han will report to Karstan Jager, Vice President, Supply Chain Management - International, based in Germany and Jan Heck, President and Chief Executive Officer, Miele USA, as part of the executive leadership team. Paul will be responsible for managing both Miele USA and Miele Canada's supply chain with a focus on developing and implementing a strategic plan with the intent of driving efficiencies and innovation to improve logistics service offerings, supporting the successful implementation of global initiatives by acting as intermediary with local logistics functions and respective employees, overseeing product warehouse functions, consolidating local and regional demands, ensuring harmonization and global alignment, as well as managing the overarching functions of inventory management and demand planning.
"With the evolving shipping, manufacturing and logistics landscape, Paul's new role with Miele North America is more important than ever before," said Jan Heck, President and CEO, Miele USA. "His extensive experience in industries such as Consumer Electronics and Food & Beverage will only further improve the brand's stronghold in the marketplace."
Paul brings to Miele more than 20 years of customer operations experience from Global Fortune 100 companies like LG, Samsung, Coca Cola and Mondelez. Paul's senior roles have focused on Supply Chain, Logistics, Transportation, and Operation Excellence in Senior Management.
"I am honored to be able to bring my experience to Miele in North America," said Paul Han. "As a global brand, a smooth supply chain is vital to the success and growth of its subsidiaries, like the US and Canada. I look forward to continuing the alignment between supply and demand, so as to ensure our customers and dealers have the best experience possible."
Paul holds an MS Degree in Engineering from the University of Michigan and a BA in Physics from Rutgers University.
About Miele
Founded in Germany in 1899 with a single promise of Immer Besser, a phrase meaning Forever Better, Miele is the world's leading manufacturer of premium domestic appliances with more than 20,100 employees, 12 production facilities and representation in nearly 100 countries. As a premium appliance brand represented on all continents, Miele is steadfastly committed to the highest quality, performance and environmental standards. Miele's range of exceptional consumer appliances includes: vacuum cleaners; laundry systems; rotary irons; dishwashers; ranges; built-in convection, speed, steam and combi-steam ovens; cooktops; ventilation hoods; refrigeration; wine storage and espresso/coffee systems.
To learn more, visit www.mieleusa.com or www.youtube.com/mieleus, and follow us on www.facebook.com/mieleus and Instagram @MieleUSA.