Miele Appoints New Vice President of Sales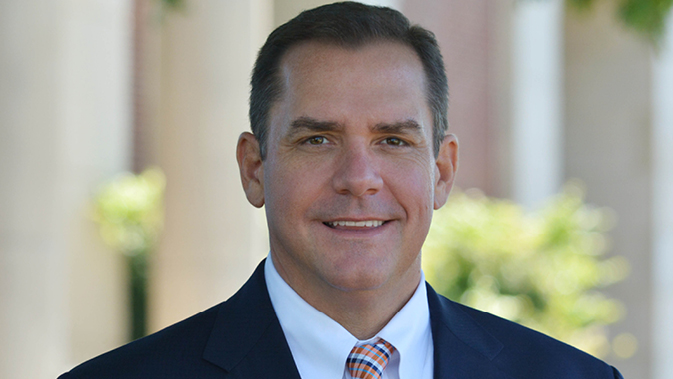 Miele Executive Keith Van Arsdale to Drive All Sales Efforts for Miele USA including Floor care, Domestic and Project Business Channels
Princeton, NJ – Miele, the largest family-owned luxury appliance manufacturer, has appointed Keith Van Arsdale as the new Vice President of Sales, for their US based operations. Under leadership of President & CEO Jan Heck, Van Arsdale will be responsible for managing and directing all sales efforts for Miele USA including floor care, domestic and project business channels.
The role will drive the development and execution of the go to market strategy, launch of new innovative products, improve relationships with distribution partners, and will be accountable for delivering sustainable top line growth to the business with new and existing customers through a Sales team.
"With more than 23 years of sales management experience, Keith has built a highly successful career and we are honored to have him join Miele," says Jan Heck. "Keith brings a wide range of expertise in leading strategic planning and execution, performance management and team leadership and will be an asset as we continue to grow our market share here in the United States."
Before joining Miele, Van Arsdale held the position of Senior Vice President Sales and Marketing at TTIPE, (Techtronic Industries Power Equipment), a world-class $5 Billion dollar company leader in power tools, accessories and outdoor equipment. Prior to joining TTIPE, Keith was a Director of Sales for Stanley Black & Decker, a world-leading provider of tools and storage, commercial electronic security and engineered fastening systems.
"It is an honor and privilege to bring my experiences and work ethic to Miele, a brand globally recognized for manufacturing quality long-lasting products," said Van Arsdale. "I have much respect for how Miele has grown over the previous 35 years and I am looking forward to working with the company to continue to grow the business."
Miele Group reported a 1.5 percent increase (€4.16 bn Euro) turnover in the 2018/19 business year. Of which, Miele USA continued to demonstrate strong growth with successful sales in floor care, domestic, project, and professional channels.
"Van Arsdale will have the opportunity to work collaboratively with Operations, Supply Chain, Logistics, and Marketing to bring improved solutions to our business ensuring on a daily basis we live up to our company's motto of "Immer Besser" or "Forever Better," continued Heck. "And as a family-owned company we value our associates and look to this position to develop talent for future success within Miele USA."
About Miele
Founded in Germany in 1899 with a single promise of Immer Besser, a phrase meaning Forever Better, Miele is the world's leading manufacturer of premium domestic appliances with more than 20,100 employees, 12 production facilities and representation in nearly 100 countries. As a premium appliance brand represented on all continents, Miele is steadfastly committed to the highest quality, performance and environmental standards. Miele's range of exceptional consumer appliances includes: vacuum cleaners; laundry systems; rotary irons; dishwashers; ranges; built-in convection, speed, steam and combi-steam ovens; cooktops; ventilation hoods; refrigeration; wine storage and espresso/coffee systems.
To learn more, visit www.mieleusa.com or www.youtube.com/mieleus, and follow us on www.facebook.com/mieleus and Instagram @MieleUSA.