MIELE ANNOUNCES NEW RETAIL PARTNERSHIP WITH LOWE'S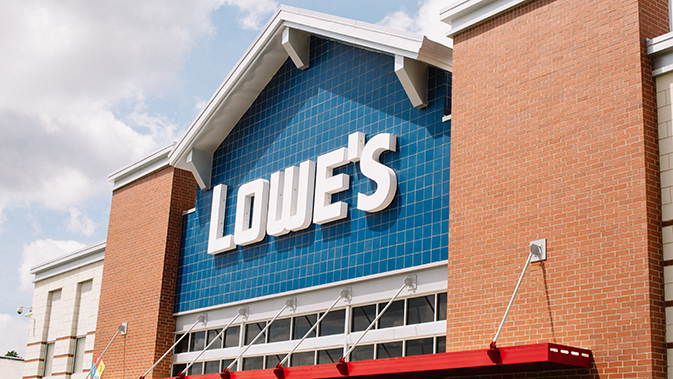 Exclusive Laundry and Dishwasher Collections to Be Sold Online and In-Store
Miele, the largest family-owned German premium appliance manufacturer, has announced a new retail partnership with Lowe's. Customers will now be able to purchase select Miele dishwashers and laundry appliances, as well as genuine Miele accessories, laundry detergents and cleaning products, in Lowe's retail stores and online.
Partnering with Lowe's is a very exciting step for Miele in the US," said Dr. Axel Kniehl, Executive Director Marketing and Sales and Member of the Board, Miele Group. "Miele embodies the philosophy of 'Immer Besser,' our brand promise meaning 'Forever Better,' and therefore always striving to be the benchmark in our industry when it comes to quality, sustainability, performance, design and ultimate customer delight through all our products and services. As we continue to grow, working with a collaborative partner like Lowe's allows us to create an extension of our valued and successful dealer network, making Miele appliances even more accessible to customers who want to shop for premium, innovative and sustainable products with a reputation for quality like Miele."
"We are very pleased to partner with Miele and offer an exclusive selection of their premium dishwasher and laundry appliances," said Bill Boltz, Lowe's Executive Vice President of Merchandising. "For Lowe's customers that want premium appliances, whether they're replacing or completing their kitchen and laundry spaces, this partnership allows us to expand our offerings and give them greater access to the highest quality German engineering, which ultimately provides the best cleaning solutions."
Exclusive Miele appliances sold at Lowe's will include three dishwasher models, two front-loading washing machine models and one dryer model.
The dishwasher design options complement any kitchen design, including pocket and bar handles, stainless steel finishes and fully integrated control panel models. For maximum flexibility, the dishwashers feature adjustable baskets to make space for any size plate, pot, or glassware. Flexibility goes even further when washing, featuring a number of cleaning modes including QuickIntenseWash, which can complete a wash cycle in under 60 minutes. The user can add their own detergent or utilize the world's first automatic detergent dispensing system to ensure you use the right amount of detergent per wash. And for the user's convenience, the units can be operated and managed anywhere and everywhere using the Miele@home app.
The Miele washers and dryer are also linked to the Miele@home app for operational convenience. All of the machines feature the Miele honeycomb pattern laundry drum that gently cares for fabrics so they last 4x longer. Laundry features include exclusive Miele CapDosing, QuickIntenseWash, as well as the first two-phase automatic detergent dispensing for optimal washing care. The heat pump technology in the dryer allows for washer and dryer pair to be installed anywhere in the home as the unit does not need to be vented to the outside.
"A key part of our growth strategy within the US market is to make the Miele brand more accessible to Americans which, as a result, will benefit all of our retail partners in selling more Miele. We are truly grateful for the opportunity to provide more users with quality appliances that will create lasting impressions through the results of the machines," said Jan Heck, President and CEO, Miele USA.
This exclusive line of Miele dishwasher and laundry appliances, which starts at $1,299 and $1,499 respectively, as well as select genuine Miele accessories and cleaning products, are currently available online at Lowes.com and will be sold in-store at 149 Lowe's locations nationwide in mid-December.
About Miele
Miele is the world's leading manufacturer of premium domestic appliances including cooking, baking and steam-cooking appliances, refrigeration products, coffee makers, dishwashers and laundry and floor care products. Their product portfolio also includes dishwashers, washing machines and tumble dryers for commercial use as well as washer-disinfectors and sterilizers for use in medical and laboratory applications. Founded in 1899, the company has eight production plants in Germany, one each in Austria, the Czech Republic, China, Romania and Poland as well as two production plants belonging to its Italian medical technology subsidiary Steelco. Miele is represented with its own sales subsidiaries and via importers in almost 100 countries/regions. Throughout the world, the family-run enterprise, now in its fourth generation, employs a workforce of around 22,300. The company has its headquarters in Gütersloh in Westphalia.
To learn more, visit www.mieleusa.com or www.youtube.com/mieleus, and follow us on www.facebook.com/mieleus and Instagram @MieleUSA.
About Lowe's
Lowe's Companies, Inc. (NYSE: LOW) is a FORTUNE® 50 home improvement company serving approximately 20 million customer transactions a week in the United States and Canada. With fiscal year 2021 sales of over $96 billion, Lowe's and its related businesses operate or service nearly 2,200 home improvement and hardware stores and employ over 300,000 associates. Based in Mooresville, N.C., Lowe's supports the communities it serves through programs focused on creating safe, affordable housing and helping to develop the next generation of skilled trade experts. For more information, visit Lowes.com.