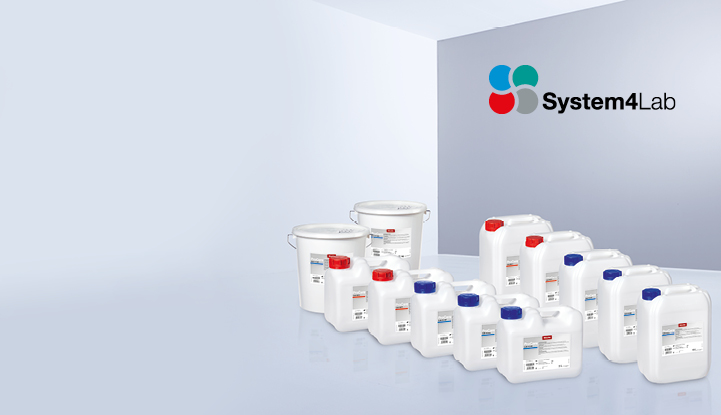 No one knows our washer-disinfectors as well as we do
ProCare Lab
Miele Professional's new cleaning and neutralizing agents are perfectly formulated to meet exacting standards of cleanliness. They ensure thorough results in processes designed to care for your load.
Product Overview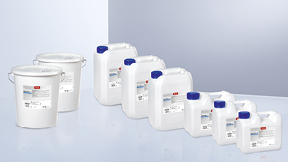 Cleaning agents
Cleaning agents are available in liquid and powder form and come in different sizes. They are also available as mildly alkaline or alkaline. The mildly alkaline cleaning agents are ideal for soiling such as blood and protein. Alkaline cleaning agents are suitable for a variety of soiling and for stubborn soiling. Liquid agents are particular easy to handle when dispensed via dispenser pumps.
View our products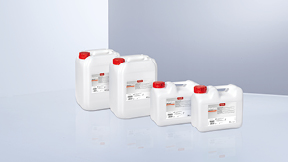 Neutralizing agents
Two neutralising agents are available in two different sized containers. Neutralizing agents are used to neutralize alkaline residues from the main wash phase and/or to provide an acidic pre-clean when machine processing laboratory glassware.
Phosphoric acid based neutralizing agent can be used universally.
Citric acid based neutralizing agent is used for neutralizing machine processed laboratory glassware that is needed for sensitive water testing or in laboratories in the phosphate industry. It should be used as a neutralizing agent in situations where residues of phosphates, phosphoric acic, nitrogenous compounds and surfactants would have a negative impact on analytical tests and where particular care is required of materials being processed.
View our products
Customer Benefits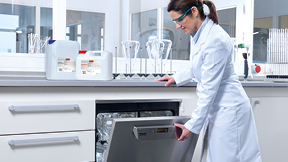 Thorough. Gentle. Economical.
Getting the most out of your high quality Miele Professional washer-disinfector: the new ProCare Lab chemical agents have been specially formulated with the help of rigorous laboratory tests for the high performance cleaning system found in Miele Professional washer-disinfectors. This results in great cleaning while taking extra care of the load being processed, excellent rinse results as well as economical use of cleaning agents.
With Miele washer-disinfectors and ProCare Lab chemical agents your laboratory ware will be analytically clean and ready for your next set of tests in no time at all.
This is why leading glassware manufacturers recommend Miele Professional.
Color coding
A range of powder and liquid agents are available for a broad range of applications. The different chemicals are identified by distinctive color coding to prevent confusion, even when processing large amounts of items.
Accessories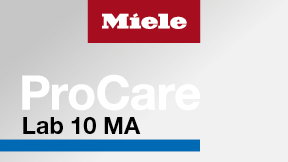 Tags and labels
Chemical agents that are dispensed automatically using a siphon can be labelled at the siphon. In order to prevent mix-ups when changing containers, these can be labelled using a tag, cable tie and a label. Tags and labels are available from Miele.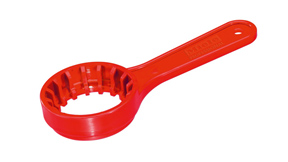 Container key
Container caps are tightened mechanically. As opening by hand is virtually impossible, Miele is offering a container key as an accessory. They key is suitable for opening 5 and 10 liter containers and 12 kg packaging units.
View product
System4Lab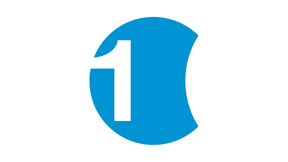 Laboratory washer-disinfectors - reliable performance for great results
Miele Professional washer-disinfectors ensure the analytically clean processing of laboratory glassware and instruments. They are particularly gentle with glass materials and are recommended by laboratory glassware manufacturers such as the DURAN Group.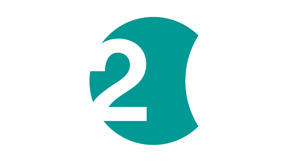 Accessories - a wide range of baskets and inserts for optimum processing
In order to process laboratory glassware and utensils carefully whilst ensuring they maintain their quality, Miele Professional offer a wide range of accessories including upper and lower baskets, mobile units and inserts. With the introduction of the PG 85 series the loading system underwent a complete redesign.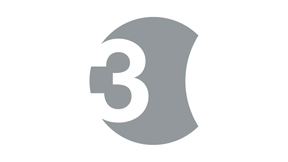 Chemical agents - for great cleaning results and a long service life
Miele has also developed a range of chemical agents for the thorough and effective reprocessing of laboratory glassware and instruments. Cleaning and neutralizing agents, carefully formulated for each part of the cleaning process, ensure thorough, quick and gentle processing of the load.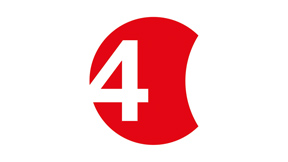 Service - customer support and advice with Miele's reputation for quality
Miele are able to react quickly and provide on-site service when needed as well as customized maintenance contracts. Miele's highly skilled partners are also on hand to help you select the right configuration of machines and accessories for your needs.