PW 6321 [EL MF]
Washing machine, electric heating
With liquid dispenser and individually programmable controls.
Drum volume 11.3 (320) ft³ (l), load size 71 (32) lb (kg)

Large program variety - application-specific wash programs

Gentle laundry care thanks to the

Miele honeycomb drum

Honeycomb drum
The sculptured structure of the Miele honeycomb drum allows garments to glide gently on a thin film of water.

Particularly efficient -

low water and energy consumption

Low consumption values
Economical and efficient: Miele Professional commercial laundry appliances impress with low consumption values.

Perfect spinning results – residual moisture 47 %

*

,

g-factor

448 l

Residual moisture specification relates to a hot rinse during the last rinse cycle.

Maximum spin efficiency
A high g-factor guarantees that water is thoroughly spun out of the laundry. This has an optimum effect on the subsequent drying process. Due to the reduced residual moisture, the drying time is shortened considerably and drying costs are minimal.
Product benefits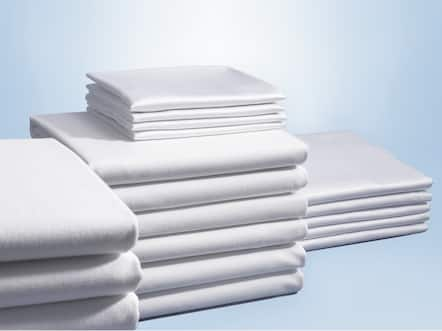 Large capacity
More space
Miele Professional washing machines have a large capacity drum and so can accommodate large loads of laundry.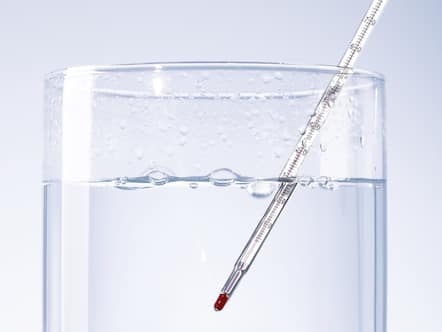 Efficient hot water connection
Quick and economical
Connection to a hot water supply enables excellent savings in time and energy with minimal effort.
Safe disinfection
Maximum hygiene assurance
Disinfection programs ensure reliable levels of hygiene.
br
The hygiene certificate can be found under "Downloads".
*
Model-dependent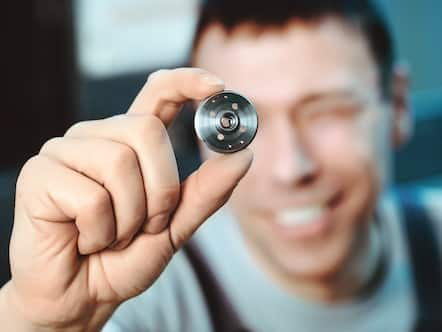 Excellent durability
Ultimate quality
The professional technology ensures excellent reliability and durability for daily work routine,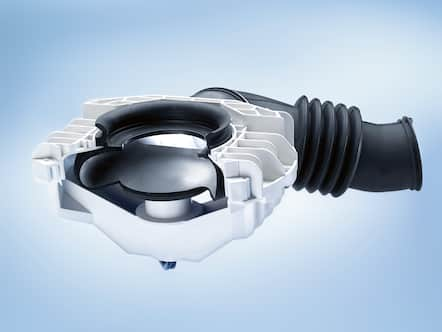 Reliable water drainage
No sharp corners or edges
The professional drain valve ensures trouble-free drainage even with coarse soiling.
Product details
PW 6321 [EL MF]
EAN 4002515480953 / Article number 51632105USA / Material number 09906630
Design

Front loader

Product line

Professional

Front

Stainless Steel

Load ratio

1:10

Load in lbs

71 (32)

Drum volume in cubic feet (l)

11.3 (320)

Door opening [Ø] in in.(mm)

Large drum opening
Large drum opening for fast, ergonomic loading and unloading ensures smooth operation.

16 15/16 (430)

Door opening angle in degrees

180

Door hinging

right

Maintenance-free motor with frequency converter
Honeycomb drum
Suitable for the hotel and catering industry
Suitable for facility management

Washer-extractors for facility management
These washing machines meet the requirements of facilities management. These machines are set up as standard to process mop heads and cleaning cloths with cleaning or disinfection solution. They are also equipped with domestic-style washing machine Program for the perfect cleaning of work uniforms.

Suitable for dry cleaners
Suitable for commercial laundries
Suitable for fire brigades and rescue services

For fire brigades and rescue services
These washing machines are suitable for use by fire brigades and rescue services with their special programs for the optimum cleaning of respiratory masks, protective work clothing and chemical protective suits. If required, Program for thermal and chemo-thermal disinfection are also available.

Suitable for studs, riding schools and stables
Suitable for universities, nurseries, and schools

Wash. ft. f. univ., schools & nursery schools
These washing machines are suitable for use in universities, schools, and kindergartens, and offer a number of quick, domestic-style programs for a wide range of requirements. brDepending on the control type, the washing machines offer special programs as the basis for hygienic laundry care.

Suitable for hospitals

Washer-extractors for hospitals
These washing machines meet the requirements of hospitals. brDepending on the control type, the washing machines are equipped with programs for thermal and chemo-thermal disinfection according to the list produced by the Robert Koch Institute in Berlin – providing a basis for safe and reliable hygiene.

Suitable for sports clubs
Suitable for beauty salons, spas, and fitness centers
Control system

Profitronic M

Programmability

Freely programmable

Max. delay start in h

Can be selected freely

Delay start freely selectable
The program start time can be pre-set in advance for efficient planning.

Countdown indicator
Program sequence indicator

Choice of display language
Detergent dispenser drawer

5 compartments

Liquid dispensing module
Maximum number of connections for liquid dispenser pumps [number]

12

Note
Maximum number of mechanical connections for dispenser pumps. In the case of the Profitronic M and Profitronic D controllers, multi-function modules are required for electronically controlling the pumps. With the M Touch Pro and M Touch Pro Plus controllers, connector boxes must be used to establish the connection.

Empty sensor
| | |
| --- | --- |
| Type of heating | Electric |
| Heater rating in kW | 24 |
| Total connected load in kW | 25 |
| Fuse rating in A | 80 |
Cold water [number]

1x 3/4" hose w. 1" th. union

Hot water [number]

1x 3/4" hose with 1" th. union

Dump valve

DN 70

Reliable water drainage
The professional drain valve ensures trouble-free drainage even with coarse soiling.
Emissions - sound pressure at workplace

Emission sound pressure level in the workplace
The emission sound pressure level is a value given to the noise created by the machine. Miele Professional commercial laundry appliances have very low noise levels.

73 dB(A) re 20 µPa

Heat dissipation into the room in BTU/h

Heat output into the room
During operation, laundry machines release heat into the surrounding area. The released amount of heat/time depends on the set temperatures and the intensity of use. The stated maximum value can be used to control the temperature of the area or to calculate an increase in room temperature.

6.1
Patented preliminary drainage

Patented pre-spin*

Perfect cleanliness Cleaning cloths are rinsed out before the start of the washing process.

European patent: EP 2 003 236 B1

Patented cleaning cloth program
Imbalance monitoring
Temperature monitoring
Special heater element
Automatic load control Plus
Volumetric flow meter (optional)
Communication slot
Emergency shut off
Appliance-independent accessories

A wide range of accessories*

Consistently perfect work processes and efficiency - with a large selection of practical accessories.

All accessories can be purchased as an option.
| | |
| --- | --- |
| Optical interface for service access | |
| Serial interface module RS 232 (optional) | |
| Peak load cut-out/energy management (optional) | |
| Logging operating data | |
| | |
| --- | --- |
| Respirator masks [number] | 26 |
| Chemical protection overalls [number] | 4-5 |
| Microfibre mops, 40 cm/15.7 in [number]] | 267 |
| Microfibre mops, 50 cm/19.7 in [number] | 188 |
| Summer horse blankets [number] | 4-5 |
| | |
| --- | --- |
| Complies with Machinery Directive 2006/42/EC | |
Additional accessories and consumables
Find additional accessories and consumables to go with this product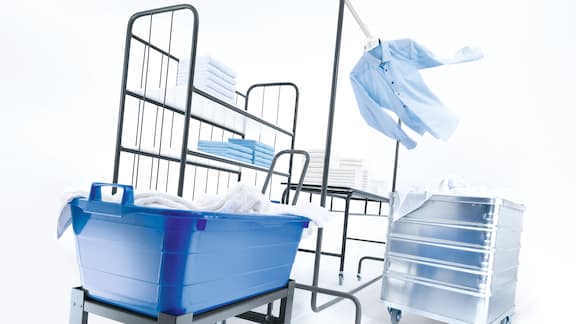 Additional accessories for laundry technology
Find here the accessories that can be bought additionally for this product.
Service & Support
Contact
Get in touch with us. We are always there for you and will be happy to answer your questions and requests.
Service & Support
Individual requests for service and maintenance contracts
Downloads
You can download these CAD data for free. You will receive a download link via e-mail.
Request download link
ZIP archive in 3D format DWG