PW 418 [EX WEK MF]
Washing machine, external heating
With powder detergent dispenser and liquid dispensing module.
Product benefits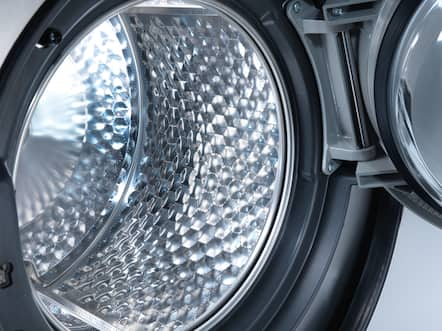 Large door opening
Quick loading and unloading
Simple loading and unloading thanks to large door opening with diameter of 58.5".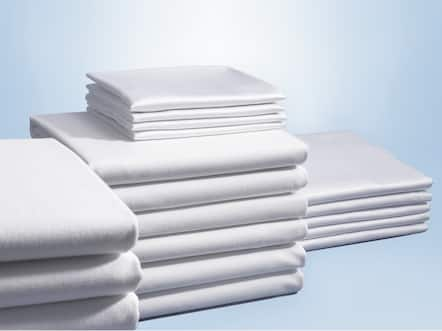 Large capacity
More space
Miele Professional washing machines have a large capacity drum and so can accommodate large loads of laundry.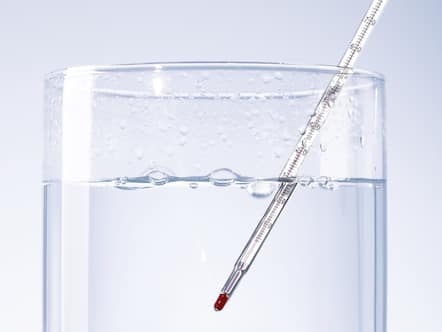 Efficient hot water connection
Quick and economical
Connection to a hot water supply enables excellent savings in time and energy with minimal effort.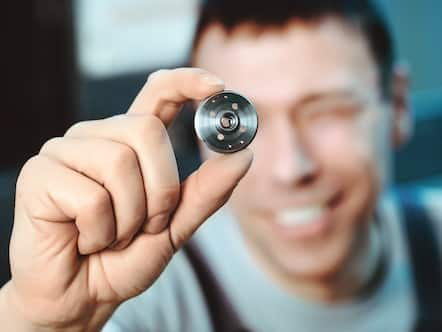 Excellent durability
Ultimate quality
The professional technology ensures excellent reliability and durability for daily work routine,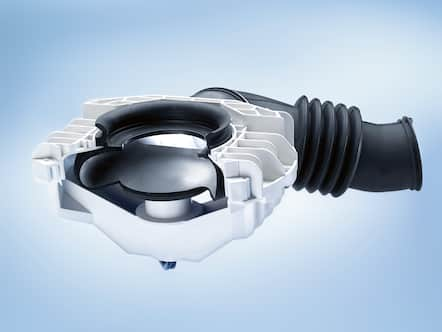 Reliable water drainage
No sharp corners or edges
The professional drain valve ensures trouble-free drainage even with coarse soiling.
Product details
PW 418 [EX WEK MF]
EAN 4002515754146 / Article number 51418157NAM / Material number 10481990
Design

Front loader

Product line

Performance

Front

Octoblue

Load ratio

1:10

Load in lbs

40 (18)

Drum volume in cubic feet (l)

6.36 (180)

Door opening [Ø] in in.(mm)

Large drum opening
Large drum opening for fast, ergonomic loading and unloading ensures smooth operation.

16 3/8 (415)

Door opening angle in degrees

180

Door hinging

right

Automatic door lock
Innovative suds container
Maintenance-free motor with frequency converter
Patented honeycomb drum 2.0
Suitable for the hotel and catering industry
Suitable for dry cleaners
Suitable for commercial laundries
Suitable for small businesses

Washer-extractors for small businesses
These washing machines meet the requirements of small businesses. brDepending on the control type, the washing machines feature special programs for cleaning and caring for a wide range of textiles as well as removing stubborn stains such as flour, grease, or oil.

Suitable for universities, nurseries, and schools

Wash. ft. f. univ., schools & nursery schools
These washing machines are suitable for use in universities, schools, and kindergartens, and offer a number of quick, domestic-style programs for a wide range of requirements. brDepending on the control type, the washing machines offer special programs as the basis for hygienic laundry care.

Suitable for hospitals

Washer-extractors for hospitals
These washing machines meet the requirements of hospitals. brDepending on the control type, the washing machines are equipped with programs for thermal and chemo-thermal disinfection according to the list produced by the Robert Koch Institute in Berlin – providing a basis for safe and reliable hygiene.

Suitable for camp sites
Suitable for sports clubs
Suitable for beauty salons, spas, and fitness centers
Control system

Profitronic D

Programmability

Setting of defined parameters

Max. delay start in h

Can be selected freely

Delay start freely selectable
The program start time can be pre-set in advance for efficient planning.

Countdown indicator
Program sequence indicator

Choice of display language
Detergent dispenser drawer

3 compartments

Liquid dispensing module (optional)
Maximum number of connections for liquid dispenser pumps [number]

12

Note
Maximum number of mechanical connections for dispenser pumps. In the case of the Profitronic M and Profitronic D controllers, multi-function modules are required for electronically controlling the pumps. With the M Touch Pro and M Touch Pro Plus controllers, connector boxes must be used to establish the connection.
Type of heating

External heating

External energy sources
The washing machine is supplied with hot water from an external source. This reduces energy costs to a minimum.

Electrical connection

3 AC 220-240V 60HZ

Heater rating in kW

0

Total connected load in kW

3

Fuse rating in A

16
| | |
| --- | --- |
| Electrical connection | 3 AC 200-208V 60HZ |
| Heater rating in kW | 0 |
| Total connected load in kW | 3 |
| Fuse rating in A | 16 |
Cold water [number]

2x 1/2" hose w/ 3/4" th. union

Hot water [number]

1x 1/2" hose w/ 3/4" th. union

Dump valve

DN 70

Reliable water drainage
The professional drain valve ensures trouble-free drainage even with coarse soiling.
Emissions - sound pressure at workplace

Emission sound pressure level in the workplace
The emission sound pressure level is a value given to the noise created by the machine. Miele Professional commercial laundry appliances have very low noise levels.

<lt/>70 dB(A) re 20 µPa

Heat dissipation into the room in BTU/h

Heat output into the room
During operation, laundry machines release heat into the surrounding area. The released amount of heat/time depends on the set temperatures and the intensity of use. The stated maximum value can be used to control the temperature of the area or to calculate an increase in room temperature.

3.78-6.48
Imbalance monitoring
Efficient scoop-and-ladle ribs
Spring-in-spring system
Temperature monitoring
Automatic load control Plus
Communication slot
Emergency shut off
Appliance-independent accessories

A wide range of accessories*

Consistently perfect work processes and efficiency - with a large selection of practical accessories.

All accessories can be purchased as an option.
| | |
| --- | --- |
| Optical interface for service access | |
| Serial interface module RS 232 (optional) | |
| Peak load cut-out/energy management (optional) | |
| | |
| --- | --- |
| CE | |
| Splash protection IPX4 | |
| WEEE | |
| Complies with Machinery Directive 2006/42/EC | |
Additional accessories and consumables
Find additional accessories and consumables to go with this product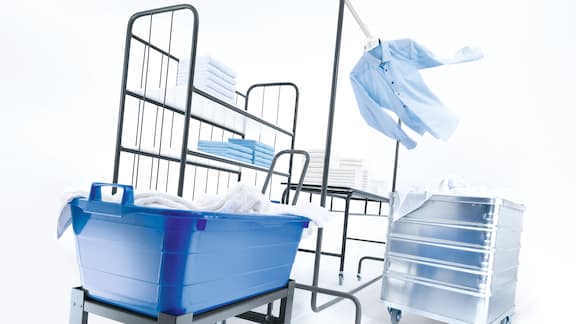 Additional accessories for laundry technology
Find here the accessories that can be bought additionally for this product.
Service & Support
Contact
Get in touch with us. We are always there for you and will be happy to answer your questions and requests.
Service & Support
Individual requests for service and maintenance contracts
Downloads
You can download these CAD data for free. You will receive a download link via e-mail.
Request download link
ZIP archive in 3D format DWG