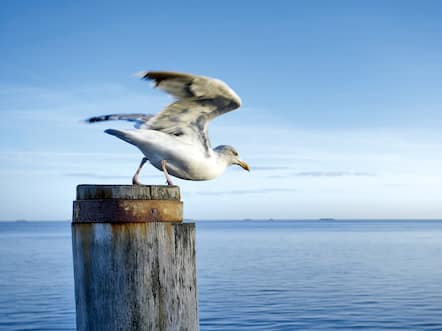 Low consumption values
Economical and efficient
Save money and be environmentally friendly: Miele Professional commercial laundry appliances are impressive with very low consumption values and are known for maximum efficiency. This standard is applied right from the product development stage: perfect results by using recyclable materials and no more water, energy and detergents than absolutely necessary.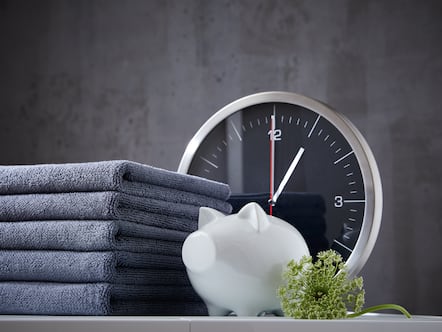 Short program cycles
Quick and efficient
Are short program cycles the most important factor for you? If so, then Miele Professional laundry appliances are your first choice: Thanks to top quality commercial technology your laundry is available again for use after a very short time.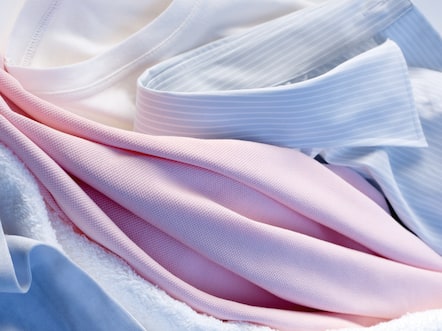 Exclusive to Miele
PerfectDry system
Perfect drying results
The PerfectDry system consistently measures the residual moisture of the laundry, thereby achieving precise drying results - even when the water quality differs widely. This is because the system also measures the conductivity of the water used for washing the laundry and adjusts the drying process in accordance with this important influencing factor. The predefined residual moisture level is achieved precisely; under or overdrying are avoided.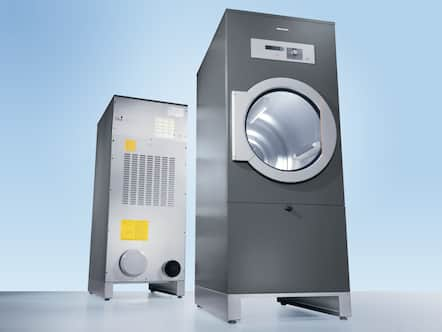 SlimLine Design
Slim design for confined spaces
There is always room for these efficient tumble dryers: The Miele Professional SlimLine tumble dryers, with a width of only 711 mm, are among the slimmest commercial appliances available. For this reason, they are not only easy to transport, but can also be installed under confined conditions without problems.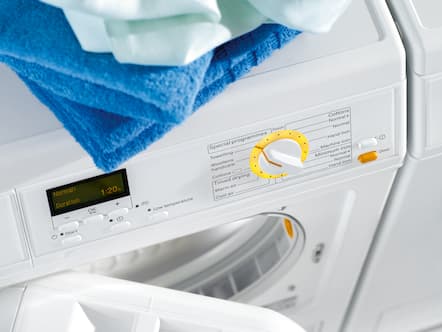 Clear text control panel in English
Clear and concise
The control field displays logically arranged program names as clear text in English. After selecting a program with a large selector dial, other relevant information is displayed, e.g., program utilization or the time left.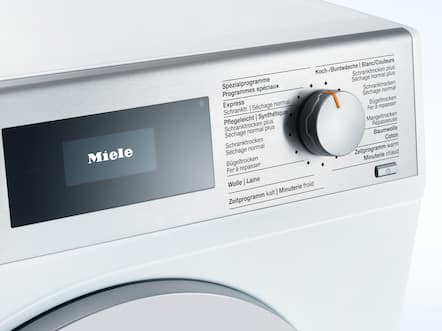 Clear text display in country-specific language
Clear and concise
The control panel displays logically arranged program names as clear text in the selected country-specific language. After a program has been selected using a large rotary selector, additional relevant information is shown in the display, e.g. regarding the program utilization or remaining cycle time.