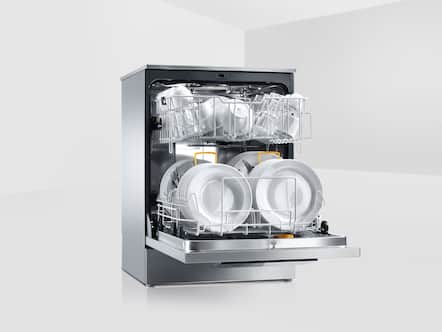 Fresh water system
Maximum hygiene assurance
Fresh water dishwashers change the water after each cycle. A thorough final rinse is then carried out using a temperature that has been adjusted to the washed items. This process ensures perfect dishwashing results and a very high standard of hygiene that clearly exceeds the requirements for commercial dishwashers.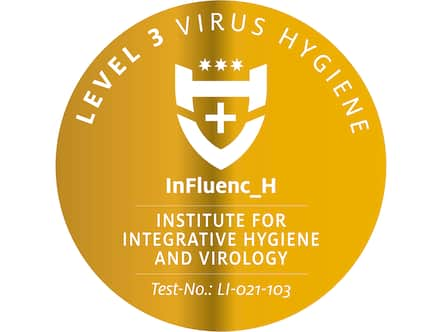 Proven hygiene
Effective against viruses – scientifically proven 
According to the InFluenc_H – Institute for Integrative Hygiene and Virology
*
, cleaning with PFD 10x dishwashers using Miele's ProCare Shine 11 OB and 12 GC cleaning agents removes enveloped and non-enveloped viruses (e.g., coronavirus, influenza, or noroviruses) in the Intensive & Hygiene programs, as well as enveloped viruses (but not the hepatitis B virus) in the Short & Universal programs, even if wash items are difficult to reprocess.
A description of the relevant methodology can be found at the following link: https://www.miele.com/media/ex/com/Professional/Pruefberichte_Virussiegel/PFD10x_Viruswirksamkeit_Testkriterien_Virus_effectiveness_test_criteria_2021-11-25.pdf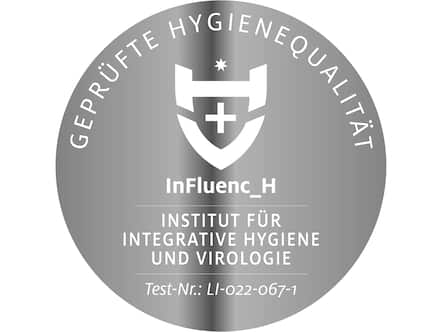 Proven hygiene
Effective against bacteria – scientifically proven
In the "SHORT" and "ECO" programs, the Miele ProfiLine dishwashers meet the hygiene requirements for type testing based on DIN EN 17735, which corresponds to a bacteria reduction of at least 5 log. This fulfills the criteria according to which InFluenc_H – the Institute for Integrative Hygiene and Virology
*
– awards its "TESTED HYGIENE QUALITY" seal.
The hygiene certificate can be found at the following link: https://www.miele.com/media/ex/com/Professional/Pruefberichte_Virussiegel/Zertifikat_gepruefte_Hygiene-kombiniert.pdf