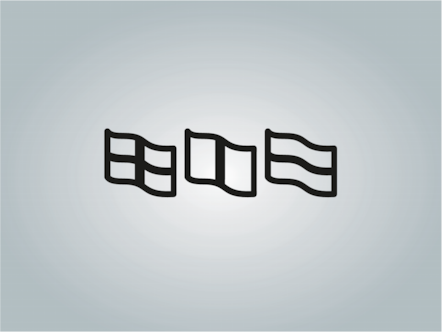 Choice of display languages
Your dishwasher "speaks" multiple languages
Your appliance can display information and tips in several languages to ensure that you understand everything. Simply select your language from the language menu. A flag directs you. This enables you to find your way around the interface – even if a language has been selected which you do not understand.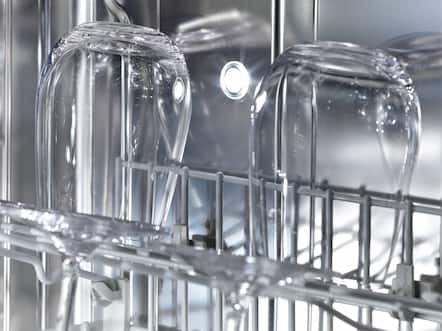 Exclusive to Miele
BrilliantLight*
European patent EP 2 233 061 B1
Brilliant visibility
When the dishwasher is opened, the patented door control automatically lights up 4 high-performance LEDs. The interior cabinet is illuminated and loading and unloading of the baskets is noticeably easier.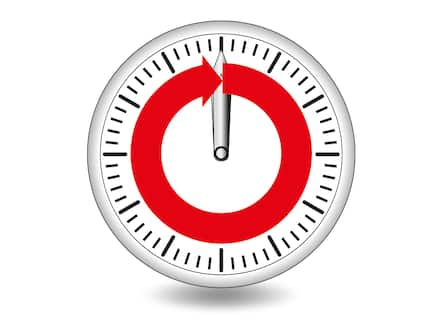 Delay start and time left display
An eye on the time
With delay start you can determine up to 24 hours in advance when the selected program should start. After the program has started, the display will indicate the current time remaining for the cycle.